[size=35]The Minister of Finance and Electricity discuss the energy sector strategy[/size]
04-29-2021
[size=35]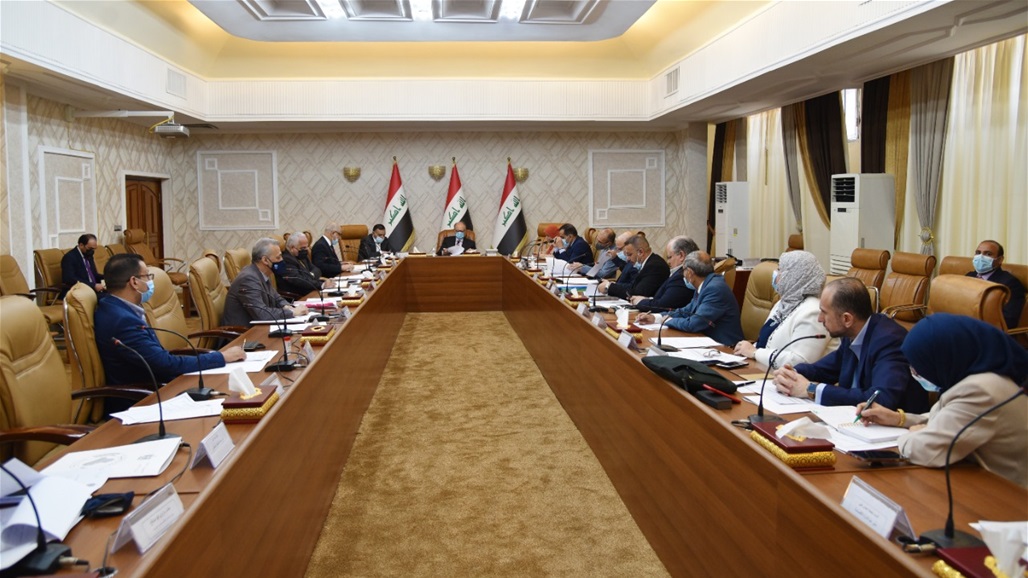 [/size]
On Wednesday, the Minister of Finance and Electricity discussed the electricity sector strategy within the budget preparation session for the years 2022-2024.
She said 
Ministry of Finance
 In a statement, "the Minister of Finance 
Ali Abdul Amir Allawi
 Today, Wednesday, at the Ministry's headquarters, he chaired the meeting of the seventh session of the Committee for preparing the budget strategy for the years 2022-2024 in the presence of 
Majid Mahdi
The Minister of Electricity, the Prime Minister's Advisors and Electricity, the Undersecretaries of the Minister of Finance, Planning and Oil, the Ministry's directors and other ministries.
The statement added, "During the session, the electricity sector strategy presented earlier was discussed The Ministry of Electricity Coming years strategy has included all the comprehensive development projects to be implemented in the coming years by the ministry, in addition to the total need of financial allocations that will lead to meet the needs of the citizen of electricity in the coming seasons. "

He pointed out the ministry statement that" Finance will study Special strategy for The Ministry of Electricity And to ensure the necessary financial allocations for the coming years for the purpose of improving the electricity situation in Iraq Iraq While meeting the citizens' needs and raising the electric power production capabilities, in addition to investing and implementing the reform paper "white paper" integrated programs to develop the electricity sector that will contribute to meeting the citizen's need.

[size=35]
https://www.alsumaria.tv/news/%D8%A7%D9%82%D8%AA%D8%B5%D8%A7%D8%AF/380707/%D9%88%D8%B2%D9%8A%D8%B1%D8%A7-%D8%A7%D9%84%D9%85%D8%A7%D9%84%D9%8A%D8%A9-%D9%88%D8%A7%D9%84%D9%83%D9%87%D8%B1%D8%A8%D8%A7%D8%A1-%D9%8A%D9%86%D8%A7%D9%82%D8%B4%D8%A7%D9%86-%D8%A7%D8%B3%D8%AA%D8%B1%D8%A7%D8%AA%D9%8A%D8%AC%D9%8A%D8%A9-%D9%82%D8%B7%D8%A7%D8%B9-%D8%A7%D9%84[/size]
VIP NewsHound





Posts

: 18367

---

Join date

: 2018-11-04



---
Permissions in this forum:
You
cannot
reply to topics in this forum