Iraq aims to reach the production of 22 thousand megawatts of electricity in the summer of 2021
2021-04-02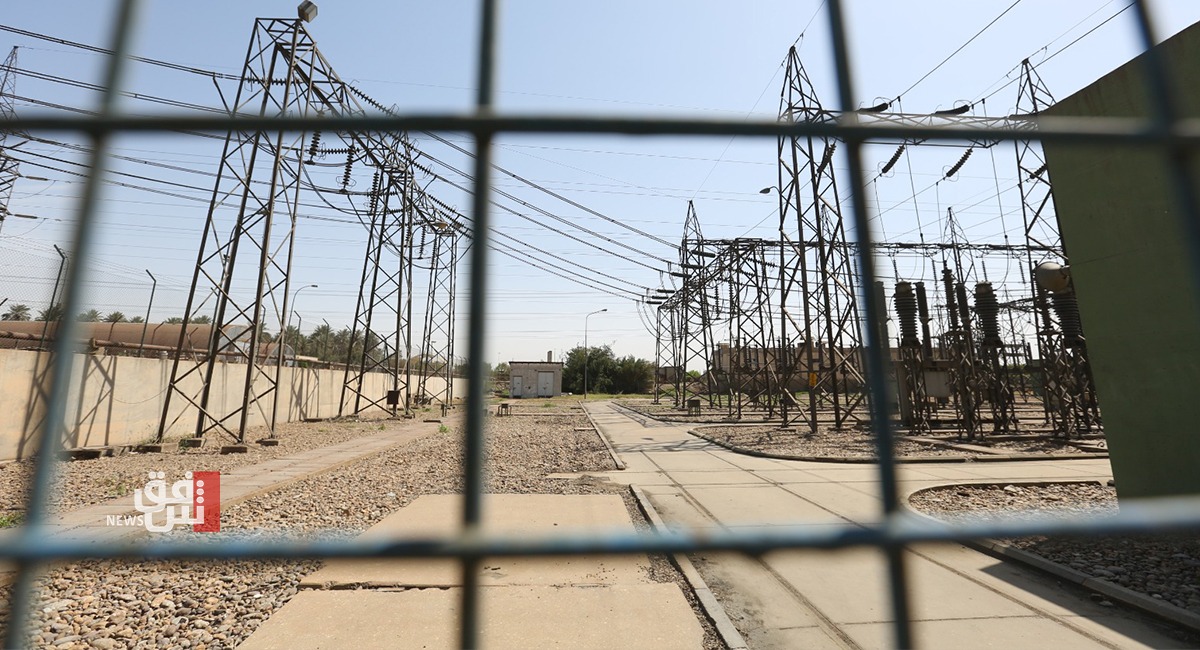 Shafaq News / Iraq is preparing, through a comprehensive plan during the summer of 2021, which is approaching, to reach the production of 22 thousand megawatts of electricity, at a time when economists indicate that ending the crisis of hours of preparing citizens necessitates the production of gas and not its import.
The Ministry of Electricity, according to its spokesman Ahmed Moussa, made it clear that it had a comprehensive plan in preparation for the coming summer season.
Moussa said, to Shafaq News, that "the ministry's plan requires clearing the bottlenecks in some areas by constructing conveyor lines and strengthening the destroyer there, as well as setting up mobile stations in areas experiencing an energy load."
He added that "the target production for this year is to reach an energy of 22 thousand megawatts, especially after reaching 19 thousand megawatts last summer."
Moussa pointed out, "The electricity sector has been subjected to total destruction since 1991 until now, especially since the past five years have witnessed the systematic destruction of power towers at the hands of ISIS in the western and northern regions of the country."
On the problems between Baghdad and Tehran regarding energy imports, Moussa noted, "These problems are financial and are a form of dues payable to the Iranian side, in addition to the US sanctions imposed on some Iranian banks were also part of the problem."
The electricity spokesman confirmed that "new agreements and cooperation protocols have been reached between Iran and Iraq, and the matter is on the way to a solution."
For his part, the economist Nasser Al-Kinani believed that Iraq should search for alternatives to produce electric energy, to end the crisis, including the production of associated and natural gas.
Al-Kinani explained, during his speech to Shafaq News, that "Iran does not export the required amount of gas to Iraq, as it currently exports 3 million cubic meters of gas, which is agreed upon daily," indicating that "this quantity does not cover Iraq's need to ensure energy stability."
He pointed out that "the great shortage suffered by Iraq has caused the failure of successive governments, and prompted widespread popular protests and impose major political repercussions."
https://shafaq.com/ar/%D8%A7%D9%82%D8%AA%D8%B5%D9%80%D8%A7%D8%AF/%D8%A7%D9%84%D8%B9%D8%B1%D8%A7%D9%82-%D9%8A%D8%B3%D8%AA%D9%87%D8%AF%D9%81-%D8%A7%D9%84%D9%88%D8%B5%D9%88%D9%84-%D9%84-%D9%86%D8%AA%D8%A7%D8%AC-22-%D9%84%D9%81-%D9%85%D9%8A%D9%83%D8%A7-%D9%88%D8%A7%D8%B7-%D9%85%D9%86-%D8%A7%D9%84%D9%83%D9%87%D8%B1%D8%A8%D8%A7-%D9%81%D9%8A-%D8%B5%D9%8A%D9%81-2021

claud39

VIP NewsHound





Posts

: 18424

---

Join date

: 2018-11-04



---
Permissions in this forum:
You
cannot
reply to topics in this forum