POOFness for OCT 20: ONE TIN SOLDIER
Hi, Folks - Received via e-mail: =====




Subject: ONE TIN SOLDIER
From: "The Office of Poofness" <2goforth@humanus.ca>
Date: Sun, October 20, 2019 8:18 pm ONE TIN SOLDIER
https://video.search.yahoo.com/yhs/search?fr=yhs-pty-pty_email&fr2=p%3As%2Cv%3Av%2Cm%3Asp-qrw-corr-top&ei=UTF-8&hsimp=yhs-pty_email&hspart=pty&p=youtube+PERFORMING+ONE+TIN+SOLDIER&norw=1#id=3&vid=7f49283d18cd43ecc81e0a4db13b7753&action=view
POOF SAID
Greetings and Salutations, We are tripping over the light wire of truth and we agree that the exchanges are in the making and that the road to wealth is paved with high hopes and good intentions but those are always spotty and non assured though they are still possible. We are helping the workers to know which way to turn and how to adjust to the existing new modicum of sorts that has begun. There are those who have stepped back due to issues beyond their control and others who are moving mountains to get this thing done. We all want this done; not one single person is holding it back, not even the bankers. There are events under foot and things to shake loose but then it should go forth from that point with much easier tune than in the past. We think that the momentum and the energetic pushing that has been going on have done a great deal for this project. We believe that all will be underway within ten days. There's a push being made to get this under way and have the hinges come off the trailers behind all of this. You can be assured that all are waiting in line. All will get something; don't know what but all will get something. Poof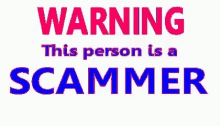 SUSAN SAYS Dear Community, Your light has been paving the way to ending darkness on Earth, dear sisters and brothers. Every day that passes brings closer the grandly transformed world you volunteered to help the people bring to fruition. All light beings in this universe honor and support you with the unparalleled power of unconditional love. In regards to the PP's: Everybody, including the marshal's, is on alert and waiting for the button to be pushed...hopefully this week will prove to be exciting. Namaste, Susan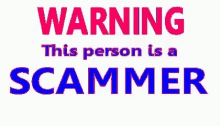 ZAP SAYS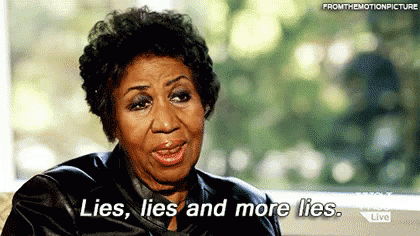 HI ALL, I HAVE A LITTLE BIT OF A BREATHER TODAY AND CHECKED EMAILS, OR AT LEAST STARTED TO TAKE A SMALL BITE OUT OF THEM. THERE WERE MANY EMAILS THAT WERE SAD TO SEE THE END OF THE MESSAGES FOR A WHILE, AND ONE IN PARTICULAR STOOD OUT AND I DECIDED TO POST IT AND REPLY TO IT AND TO THE MANY THAT HAVE WRITTEN IN. ESPECIALLY YOU LINDA. To: The Office of Poofness <2goforth@humanus.ca> Hola, Zap! If this is the actual end for a while for us to be buoyed and refreshed and comforted by you and your weekly / regular missives, then God Speed to you! We hope you get some quality time with your daughter, and that we do hear from you and your office SOON... we are ready to make a huge difference here and to transport that style of providing help wherever we can. Meanwhile, take care and rest up and enjoy the work ahead as you go after it! We believe you and we love the progress evident in your communication since it began, and from Poof before you began helping us... We pray for you, and we pray you will be able to see our intent in our requests for disbursements... we are totally ready to comply with the necessary rules and to facilitate several employment venues that do good and enlist many who do not have valid current options, as well as locals here who have personal limitations to regular work scenarios. You will be proud of what we can do and our attention to detail, as well as our commitment to strict adherence to the reasons these funds are available - to serve humanity! We can't wait to try the Lapis... we will miss you until we meet with you... Best to you,
M & B MUCH THANKS M&B. YOUR DIRECTION IS BANG ON THE MARK AND YES WE WILL MEET VERY SOON CONSIDERING THE PROXIMITY OF YOUR LOCATION. LIKE LINDA (A DEAR ONE) YOUR THOUGHTS REGARDING WHO TO HELP IS A MUST FOR OUR COMMUNITIES TO BEGIN THRIVING AGAIN. THE PHOENIX VOYAGE TEAM (WWW.PHOENIXVOYAGE.ORG) IS PART OF THIS THRUST IN ESTABLISHING SUSTAINABLE COMMUNITIES THROUGH ITS PROGRAMS THAT WILL EVENTUALLY EMPLOY HUNDREDS OF THOUSANDS. OUR HOMELESS ARE IN DESPERATE NEED OF US AND WHAT WE CAN DO TO GET THEM OUT OF THEIR CIRCUMSTANCE BY PROVIDING HOPE IN THE FORM OF CRITICAL ASSISTANCE AND JOBS. IF YOU HAVE A ROOF OVER YOUR HEAD, FOOD TO EAT, AND A JOB THEN THAT IS ALL THAT IS NEEDED TO BEGIN CLIMBING OUT FROM UNDER. IF WE CAN DO THAT, THEN WE HAVE DONE MUCH TO HELP. CAN WE DO THAT FOR EVERYBODY? I SURE HOPE SO. GIVEN ENOUGH MONEY AND TIME, I AM SURE WE CAN DO IT. TO ALL OUR READERSHIP AND PROJECT SUBMISSIONS, THIS DIRECTION IS CONSISTENT WITH WHO WE ARE AND WHAT WE ARE HERE TO DO. TAKE NOTE THAT THE PAY-IT-FORWARD WAY OF DOING THINGS IS FIRST AND FOREMOST WITH US NOT THE MONEY. YES, PROFIT IS GOOD AND IN KEEPING WITH THE EDICT GIVEN BY UPSTAIRS THAT THIS TIME IS MARKED BY THE "POWER OF SUCCESS", BUT THAT DOES NOT MEAN MONEY AS BEING THE GOAL. TO THOSE INTO A GREATER UNDERSTANDING OF FREQUENCIES, THE 528Hz AND THE 427Hz ARE TWO OF THE MOST USEFUL FREQUENCIES TO GUIDE YOU IN YOUR DEVELOPMENT OF THE DIRECTIONS WE HAVE TAKEN. OUR MUSIC, ALTHOUGH STANDARDIZED BY SOME IDIOTS BENT ON TAKING CONTROL OF THE WORLD, AT 440Hz FOR "A" IS WRONG. IT SHOULD HAVE STAYED AT 432Hz AS MOST OF YOU KNOW. FOR THOSE THAT DO NOT UNDERSTAND, HERE IS AN EXCERPT. The Earth's vibration, which is the frequency measured from the earth's crust to the ionosphere fluctuates around 8 Hz. 8 Hz falls at the bottom end of where our calm, functioning brainwave state called Alpha is, and is almost in Theta (4-7 Hz), where we receive deep relaxation and healing during our sleep cycle or in deep meditation. Multiples of this frequency bring us to C = 64, 128 & 256 Hz (middle C), where the notes become audible to the human ear and then to our reference pitch A = 432 Hz. Recently, astronomers at Stanford found the fundamental frequency of the sun to be 144 Hz. The 2nd Overtone or 3rd Harmonic of this fundamental pitch is 432 Hz (see chart). These are auspicious findings indeed and point to a system that is connected in many ways.
https://ask.audio/articles/music-theory-exploring-the-432hz-tuning-debate OUR MEDICAL DIVISION HAS A SECTION THAT DEALS WITH FREQUENCY BASED MEDICINE AND THAT IS WHY I MENTION THIS HERE IN BOTH CONTEXTS OF LOVE, AND HEALING. ALL OF US THAT SEE SIT ON TOP OF A MOUNTAIN WITH A CLEAR VIEW 360 DEGREES AROUND US. THOSE IN THE VALLEY DO NOT. UNFORTUNATELY AS THE SONG THIS WEEK DEPICTS, VALLEY PEOPLE ARE NOT REALLY BRIGHT ENOUGH TO UNDERSTAND UNTIL IT IS TOO LATE. SO PLEASE BE TOLERANT OF "VALLEY PEOPLE" AND DO YOUR BEST TO ENLIGHTEN THEM BUT DO PROTECT YOURSELF AT THE SAME TIME. THERE IS NO NEED TO SIT ON TOP OF A MOUNTAIN CROSS-LEGGED AND HUMMING "OOOM" WHILE WATCHING BLUE SKYZ TO GAIN ENLIGHTENMENT. JUST LOOK INSIDE. THE ANSWERS BECOME SELF EVIDENT. OR YOU CAN TRY SITTING ON YOUR HEAD AND HUM "MOOO". MAYBE THAT WILL WORK. ON ANOTHER TOPIC, OUR HEALTH IS CRITICAL TO OUR WORKING TIMES AHEAD. ALTHOUGH THERE ARE MANY GOOD PRODUCTS COMING OUT THESE DAYS THAT DO GOOD THINGS, I HAVE STILL NOT COME ACROSS ANYTHING AS NATURAL AND AS POWERFUL AS THE LAPIS PRODUCTS. SINCE INCEPTION AND GROWING PAINS THIS LAST YEAR WITH MANY TROUBLES SHIPPING THE PRODUCT ACROSS BORDERS, THIS HAS BEEN SOLVED BY FDA CERTIFICATION IN THE USA, AND NOW SIMILAR CERTIFICATION IN EUROPE. THERE ARE NOW STOCKPILES OF THE PRODUCTS IN THE USA SO SHIPPING IS LOCAL AND WITHOUT ISSUE. SAME WITH EUROPE. ASIA IS TAKEN CARE OF BY THE ORIGINAL HONG KONG DISTRIBUTION POINT. GETTING THE PRODUCT IS ONLY SUBJECT TO THE AMOUNT THEY PRODUCE EACH BATCH. IT TAKES A LOT OF TIME AND CARE TO PRODUCE AND IS NOT DONE ON A HUGE SCALE. THE BATCHES ARE PAINSTAKINGLY DONE BECAUSE IF THEY ARE NOT, THEN THE PRODUCT LOSES ITS EFFICACY AND THEY WILL NOT HAVE THAT. BETTER TO HAVE SMALL CORRECT BATCHES THAN BIG ONES THAT HAVE MISTAKES AND DO NOT WORK. THEY ARE VERY FUSSY WITH QUALITY CONTROL SO THE BATCHES ARE SMALL. THE EFFECT ON MYSELF AFTER TAKING THE LAPIS PRO AND ELIXIR FOR A FEW MONTHS AND THEN STOPPING FOR A FEW MONTHS IS STILL REMARKABLE. THE EFFECTS CONTINUE AND MY SKIN IS STILL BABY SOFT AND SHINY WHEN I GET OUT OF THE SHOWER OR GET OUT INTO THE SUN. WRINKLES HAVE DISAPPEARED FOR THE MOST PART AND MY COGNITIVE FUNCTIONS ARE STILL AT THE HIGHER LEVEL FIRST EXPERIENCED. I CAN TOLERATE MORE FOODS, I HAVE NO ALLERGIES NOW, AND I DO NOT EAT AS MUCH AS I USED TO. MY SLEEP IS DEEP AND MUCH LESS THAN BEFORE – I JUST DO NOT NEED TO SLEEP SO MUCH. I ALSO FOUND THAT SINCE MY GUT IS BACK TO THAT OF AN 18 YEAR OLD, MEDICAL ISSUES I HAVE HAD HAVE DISAPPEARED. ALL DISEASES START IN THE GUT, AND THE LAPIS PRO BRINGS IT BACK TO A CLEAN SLATE ALMOST. AFTER YOU DO THIS, EAT HEALTHY AND AVOID ALL ISSUES FROM THEN ON. SO YEAH THE STUFF WORKS LIKE CRAZY AND THE PRICE IS HIGH FOR NOW BUT IT IS COMING DOWN BIT BY BIT AS PRODUCTION INCREASES ON ALL THREE CONTINENTS. EVENTUALLY IT WILL GET DOWN TO A VERY REASONABLE PRICE POINT I FIGURE. IN THE MEANTIME IS IT WORTH IT? EVERY SINGLE PENNY. YOU CAN ORDER HERE FOR USA: https://www.fulminadistri.com/us-direct-delivery/ AND AS ALWAYS USE THE CODE THAT WE NEGOTIATED FOR A 20% DISCOUNT FOR OUR READERS WITH THE CODE "HUMANUS20". I WAS GLAD TO HAVE TIME FOR THIS MESSAGE AND HOPE TO HAVE TIME AGAIN IN THE NEAR FUTURE. THE NEWSLETTER CONTINUES AND MY SCHEDULE IS NOW FULL FOR THE NEXT WEEKS AND MUCH WORK WILL BE DONE. MUCH THANKS AND GOD BLESS. LOVE AND LIGHT
IN OUR SERVICE
ZAP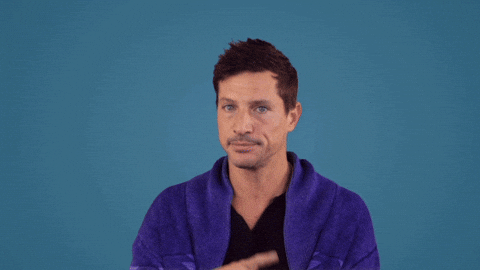 "GOD IS; I AM; WE ARE"
"BE GOOD, BE LEGAL, TELL TRUTH"
OCTOBER 20, 2019
"MAKE EARTH GREAT AGAIN"

"MEGA"

COPYRIGHT ZAP 2013-2019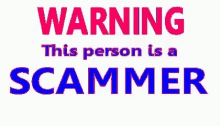 DID YOU KNOW? For those who want to understand just how chaotic the plumbing is in the
U.S. financial system take a look at the Fed repo program. Most of us don't
even know it exists. In 2013 the Federal Reserve introduced the Reserve Repo Program (RRP) to
adjust the supply of reserve balances and keep the federal funds rate
around the target level established by the FOMC. (Federal Open Market
Committee). Prior to 2013, *r*epo operations were typically conducted daily to
fine-tune the supply of reserves in the system. But since its introduction
in 2013 the program parameters have been altered multiple times, the most
significant came in 2015 when the Fed removed the cap on how much of the
reserve funds could be utilized. The repo market underpins much of the U.S. financial system, helping to
ensure banks have the liquidity to meet their daily operational needs and
maintain sufficient reserves. In a repo trade, Wall Street firms and banks
offer U.S. Treasuries and other high-quality securities as collateral to
raise cash, often overnight, to finance their trading and lending
activities. The next day, borrowers repay their loans plus what is
typically a nominal rate of interest and get their bonds back. In other
words, they repurchase, or repo, the bonds. The system typically cruises along with the interest rate charged on repo
deals hovering close to the Fed's benchmark overnight rate as a rule hovers
around 2%, give or take. But when investors get fearful of lending, as seen
during the global credit crisis, or when there are just not enough reserves
or cash in the system to lend out, it sends the repo rate soaring above the
Fed Funds rate as much as 10% or higher. That's 5 times the norm. The reserves that are required to be maintained by banks are held by the
Fed. The reserves that banks park with the Fed and are made available to
other banks on an overnight basis. Right now banks are not liquid, in other
words they have no cash. When banks run out of cash, they can't lend. Cash available to banks for their short-term funding needs all but dried up
starting in mid-September, and interest rates in U.S. money markets have
shot up to as high as 10% for some overnight loans, more than four times
the Fed's current rate. That forced the Fed to make an emergency injection of more than $125
billion, its first major market intervention since the financial crisis
more than a decade ago, to prevent borrowing costs from spiraling even
higher. While the effort may have restored a measure of order to the
short-term bank funding market, it was not enough for continued stability
in financial lending markets. So what used to be a temporary overnight
repo operations as a preventive measure provided on a daily, only as
needed, basis has been extended through at least January of 2020 and
possibly though the second quarter of 2020. What happens when the overnight loans presented in the repo program
default? The Treasury Notes and other high-valued assets (that were put up
for collateral) (primarily Debt notes) are transferred or assumed by the
Fed, converting reserves into debt and further destabilizing the financial
systems. Coming out of the financial crisis, after the Fed cut interest rates to
near zero and bought more than $3.5 trillion of bonds, banks built up
massive reserves held at the Fed. But that level of bank reserves, which
peaked at nearly $2.8 trillion, began falling when the Fed started raising
interest rates in late 2015. They fell even faster when the Fed started to
cut the size of its bond portfolio about two years later. By making it less profitable for banks, especially foreign ones, to leave
their reserves at the Fed, it may encourage banks to lend to each other in
money markets.
Bank reserves at the Fed last stood at $1.47 trillion, the lowest level
since 2011 and nearly 50% below their peak from five years ago. Trading in stocks and bonds can become difficult. It can also pinch lending
to businesses and consumers and, if the disruption is prolonged, it can
become a drag on a U.S. economy that relies heavily on the flow of credit. If you want to know how it affects you, the public, it means when you go to
borrow money for a house, a car or to startup a new business, you can't. Or
if you can come up with credentials to borrow such as with collateral of a
freaky high credit score, the rate you are charged is so high it diminishes
your margins of profit needed to maintain the business or keep the asset
you purchased with the loan. So, from a layman's point of view, let's break this genius thinking down.
We rob from Peter to pay Paul so Paul can pay Peter. What? Somewhere along
the line the definition of "reserve" has been altered. The Fed holds a
bank's reserve and loans it out. Once it is loaned out it is committed or
hedged and no longer qualifies as reserve because it's not "reserved". The constant shell games utilized by the current financial systems, like
the repo programs, SWIFT, Centralized banking and dozens of other covert
finance manipulation programs are the root causes of financial instability
and are only a quick fix trick with a limited shelf life. Long term
solutions designed to evolve with the flow of economic evolutions are
required. The concept of gold or asset backed currencies has its own flaws. The old
adage of "he who has the gold makes the rules" will ultimately come into
play. Those countries who have the natural resources merely have to retain
their assets. Those who stockpile their assets will become wealthier as
their currency values increase and the smaller economies will have to lease
or obtain assets at higher values again placing their economies into a
third party control . A decade ago the idea of creating sound money (gold backed) was a
feasibility to offset the fiat systems. But due to the evolution of
technologies (i.e. DLT, QFS, Blockchain Etc.) and the vast momentum shift
toward electronic financing habits, a new solution has presented itself.
The thing about technology is that it is constantly building on previous
breakthroughs and is always in a perpetual evolutionary state. Conceptually
it only makes sense that we would adapt a system that evolves as economies
evolve. Gold backing currency (which, btw, has not been announced yet) is the first
step in a hundred step transition process designed to ultimately morph to
an electronic currency and financial system. If you want to know what the
delays are, it is sorting out the details of the transitional steps that
will accommodate the metamorphous. Using these slight of hand programs to manipulate interest rates, currency
values and our financial system as a whole, is like trying to keep an old
car alive by replacing parts and if you don't have the parts available,
invent one that will keep the car running. It is time to scrap the old cars
and buy a new one. DJ P.S. If this post is not read within the text of the Poofness Newsletter
consider it a facsimile and possibly edited to fit someone else's agenda

DONATIONS The principals of this newsletter bear the bulk of cost of keeping this forum functional. Your DONATIONS have helped in securing the dedication and time required to deliver these messages. The support from our readers is the only means that have kept this forum alive. We are thankful and blessed by those of you who have shared in your generosity. Your ongoing support is essential to our continuation. Please help with what you can when you can to insure its success. All contributions from this request will be applied strictly to the production of this newsletter. Thank you for your assistance....Your support will be graciously received thru Paypal.com: acct. goneforthfornow@gmail.com
Love and Kisses,
Team "Poofness" This post is for information and education purposes only. All representations, presentations, products and opinions are strictly that of the author and do not necessarily reflect the opinion or endorsement of the "Poofness News Letter" and its principals. All readers should perform their own independent due diligence before acting on any information provided.


===== --hobie


Thanks to: rumormillnews.com

*****************
Out Of Mind
www.oom2.com

Admin





Posts

: 5583

---

Join date

: 2011-08-16


Location

: Woodstock Nation



---
Permissions in this forum:
You
cannot
reply to topics in this forum