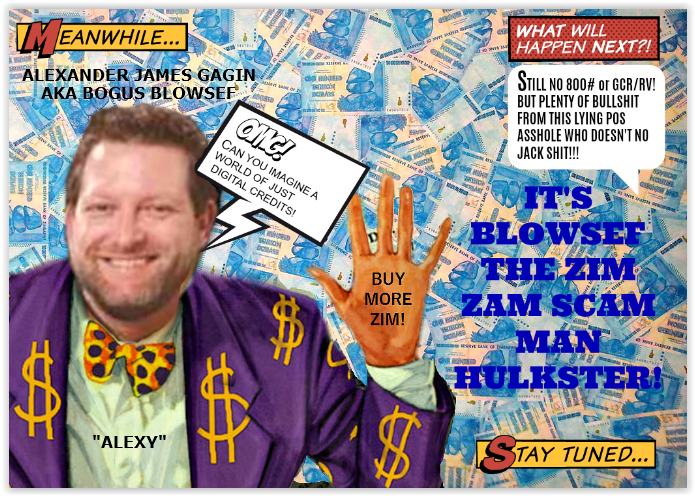 ​
Just couldn't help but think back to something stated by the 

​Reserve Bank of ​Zimbabwe's Governor in 2014: 

​"​Printers and Refiners has projected an increased gold output of 13  metric ​tonnes by year end from 7.3 tonnes of gold purchased and processed as at July 31, 2014. Reserve Bank of Zimbabwe (RBZ) Governor Dr John Mangudya said in his Mid-Term Monetary Statement on Monday that Fidelity Printers would remain the sole buyer and exporter of gold in the country to ensure transparency in the accounting and marketing of the mineral.

​  

This is quite remarkable given that Zimbabwe reports no gold holdings in their central bank yet their mines account for over 50% of the world's gold production.  That's half of all the gold mined in the world coming out of the sovereign soils of Zimbabwe and they claim to be dead broke.  

Now do you understand why the gold standard must be announced in Zimbabwe?  And this sudden Mugabe "coup d'etat" is so closely watched by so many in the  Western World?

In total, Zimbabwe's central bank (RBZ) claims to have over 13 million metric tones of gold yet to be mined.  

To put this internal estimate into proper global context, lets review the current stated "gold reserves" of the top gold accumulating countries today.

​All of these "reported metric ​tonnes​"​ are in the thousands per national reserve.  Yet Zimbabwe speaks to holding millions of metric tonnes still to be ​mined--and they don't speak at all of what they have already mined over the last 10,000 years!  

So why is ​Zimbabwe, and ​other African nations who have similar capacity to produce millions of tonnes gold, not be leading the above list let alone even on it?

​  

Think about it, would you mine gold for other countr​ies and basically give it away for fiat 

​paper ​currency not backed in gold​?  

Of course not.  So why is Zimbabwe made to do so, and suffer at the hand of Western military domination?   

Imagine if Africa ever began mining gold to their potential, keep it, and leverage it on the global financial stage… they alone would have enough raw assets to back a global financial system entirely in gold… which is precisely what is happening in the modern day.  

Like today.​

And why events in Zimbabwe are so critically important not just to the RV, but the balance of power in the world and thus every human being living in the world, as well as future generations.

Don't be surprised if new Zimbabwe President Emmerson Mnangagwa "sneaks" in the gold standard for Zimbabwe on America's Thanksgiving Day, and releases his nations new gold backed currency simultaneously, which would include an updated international rate which would be the highest in the world, as opposed to the lowest, simply based on their gold holdings.  

And for this reason alone, this is precisely why Zimbabwe will announce the RV, not an American President, not a Chinese President and certainly not an Iraqi President.

For he who has the gold will always make the golden rule.  Remember that America when you redeem your Zimbabwe currency.  You're catapulting the continent of Africa into a global leadership role, and China / Russia, and permanently reducing America to what it really is.. and consuming nation with very creative people.  But not gold owners per se.  ​

​Oh, and for those who don't believe Mugabe faked his own coup d'etat, know that he and his family have been allowed to stay and live in Zimbabwe ​with total immunity, zero financial repercussions and full military protection.  

And that's not because he's an old man on the verge of death, it's because Mugabe rescued Africa and Zimbabwe from annihilation with the help of the Chinese Elders--who together locked arms to fight against the alien Anglo-Saxon/Reptilian gene pool sworn to kill the vast majority of humanity and enslave the rest. 

This is why Trump is made to look like an idiotic White Supremacist by Russian FSB, and why Trump takes the wrong positions on nearly every social issue… because the Anglo-Saxons as a race are being being publicly and globally humiliated with the most grotesque white man conceivable, and in the process the United States is being shamed for attempting to genocide all indigenous races of color via military, financial, media and diplomatic by any means necessary.

That's what the RV is really about folks… never date, rate or 800#s.  In fact, shame on us all for obsessing over trivial and inconsequential things while the vast majority of humanity was made to suffer and sacrifice for generations while we enjoyed the fruit of abundant earthly spoils for ourselves.  

Never again can we bitch about our suffering as Mr. & Mrs Caucasian… because mercifully we have all been rescued by the Negro and Mongolian races and allowed to share in their unlimited blessing.  Sobeit.

God is with us

GURU HUNTER





Posts

: 20038

---

Join date

: 2012-04-10



---
Permissions in this forum:
You
cannot
reply to topics in this forum