POOFness for OCT 31: MIDWEEK BY ZAP 10-31-18
Posted By: hobie [Send E-Mail]
Date: Wednesday, 31-Oct-2018 17:18:16
Hi, Folks - Received via e-mail: =====


Subject: MIDWEEK BY ZAP 10-31-18
From: "The Office of Poofness" <2goforth@humanus.ca>
Date: Wed, October 31, 2018 4:52 pm Zap Says



HI ALL, OK THIS STUFF IS OUT OF THIS WORLD. THERE IS MORE TO IT THAN ORIGINALLY DISCLOSED. THE LAPIS REGENERATES YES, AND I HAVE BABY SMOOTH SKIN, WRINKLES ARE ALMOST GONE AS ARE THE DECADES OLD BAGS UNDER THE EYES, AND I AM FEELING MUCH BETTER. BUT THIS STUFF IS JUST EATING AWAY AND EXPELLING ALL THE TOXINS I HAVE ACCUMULATED OVER THE YEARS. I KNOW THIS TO BE TRUE BECAUSE IT IS LITERALLY COMING OUT THROUGH MY SKIN.



PAST THE SHINGLES, WHICH IS HEALING REAL FAST – TOO FAST FOR NORMAL – THE SPLOTCHES OF RED ALL OVER HAVE APPEARED, AND THEN STARTED DISAPPEARING. I WENT TO THE DOCTORS TO HAVE AN OPINION, AND THE DOCTOR WAS SCRATCHING HIS HEAD. NEVER SEEN ANYTHING LIKE IT. SO THE BEST HE COULD DO WAS PAIN KILLERS, ITCH CREAM, AND ANTIFUNGAL CREAM AND ANTI BACTERIAL CRÈME AND INTI INFLAMMATORY. I DUTIFULLY BOUGHT THEM, AND THEN PUT THEM IN THE DRAWER AND JUST KEPT ON WATCHING MY SKIN HEAL ITSELF WITHOUT MEDS. I WAS WARNED THAT AT SOME POINT, MY BODY WOULD REJECT FOREIGN SUBSTANCES BY ITSELF. NO KIDDING. DRAMATIC THOUGH.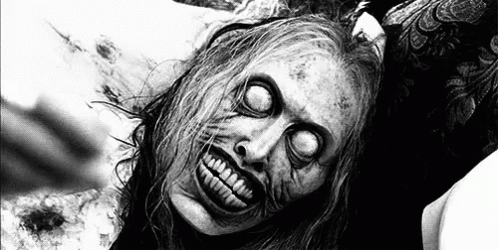 OH YEAH, SLEEP HAS DWINDLED TO ABOUT 4 TO 5 HOURS PER NIGHT. I DO NOT NEED MORE. ENERGY IS UP, MENTAL ALERTNESS I WOULD HAVE THOUGHT TO SUFFER, BUT ON THE CONTRARY MY NEURONS ARE FIRING ON ALL CYLINDERS PLUS OTHERS I NEVER KNEW I HAD. REACTION SPEED HAS EASILY DOUBLED. I AM MULTI TASKING LIKE NEVER BEFORE. THIS IS THE STRANGEST STUFF I HAVE EVER EXPERIENCED AND I HAVE HAD SOME INTERESTING EXPERIENCES. OH AND NO ITCHING. I AM GOING TO DEVOTE SOME TIME TO LEARNING MORE ABOUT THIS LAPIS ELIXIR AND HOW IT WORKS AND WHERE THE FORMULA ORIGINATED. I KNOW IT IS OLD, BUT EXACTLY HOW OLD AND WHO DID IT UP OR WHO PROVIDED THE FORMULA AND HOW DID IT EVOLVE. I AM VERY VERY CURIOUS NOW. THIS IS ALCHEMIC MAGIC. I HAVE VISIONS OF A GRINNING MERLIN BENT OVER A BUBBLING FLASK WITH A DRAGON HUFFING OVER HIS SHOULDER. BUT THE INGREDIENTS ARE DEAD SIMPLE SO HOW DOES IT WORK? MORE TO COME. THE BATTLE OF THE BANKERS CONTINUES AND AS OF TODAY IT IS TO BE OVER. I DO NOT HAVE THE REPORT YET, BUT I WILL BY THE TIME I GET UP. ONCE THIS LAST ITEM IS COMPLETED THE FLOODGATES WILL CREAK OPEN.



I HAVE NOT HEARD TOO MUCH ON THE RV FRONT AS I HAVE BEEN SORTA PREOCCUPIED WITH RED SPLOTCHES ON MY BODY, BUT I AM SURE EVERYTHING THERE IS ON TRACK WITH THAT RELEASE. I AM IN CONTINUAL TOUCH WITH A DESIGNATED FAMILY MEMBER WHO WEARS A VERY PECULIAR PENDANT. IT IS ONE OF ONLY A HANDFUL I KNOW THAT, AND IT IS SIGNIFICANT OF THE ROYAL FAMILY. HE IS A TRULY AMAZING INDIVIDUAL AND A DOCTOR OF SORTS. HE CAN TAKE YOUR PULSE AND TELL YOU EVERYTHING THAT IS OUT OF BALANCE AND WRONG IN YOU. HE DID ME AND PINPOINTED EVERYTHING. NO X-RAYS NEEDED. ANOTHER WOW.



I CAN NOT WAIT TO MELD BOTH EAST AND WEST METHODOLOGIES OF FIXING PEOPLE. THIS IS TRULY A DEEP AND CONSCIENTIOUS ENDEAVOUR TO BE MADE. SO MANY THINGS ARE AT THE READY AND I KNOW THAT WE WILL BE MORE THAN SUCCESSFUL IN GETTING THE PROJECTS DONE. THE WORLD NEEDS THIS TO HAPPEN AND WE NEED THIS TO HAPPEN.

AGAIN MY GREAT THANKS TO THOSE THAT STEPPED UP A BIT AND GAVE A HELPING HAND. IT WAS VERY TIMELY AND SAVED A LOT OF GRIEF AND RUNNING ABOUT LIKE CHICKENS LOOKING FOR ANSWERS TO CRITICAL NEEDS. I MAY REPORT A BIT MORE BEFORE SUNDAY DEPENDING WHAT I AM ALLOWED TO SAY. MUCH THANKS AND GOD BLESS. PRAY IN THE MORNING FOR GOOD THINGS AND GIVE THANKS AT THE END OF THE DAY. IT WORKS. LOVE AND LIGHT
IN OUR SERVICE
ZAP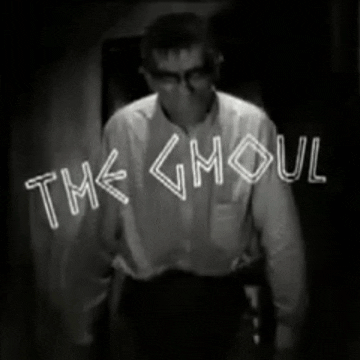 "GOD IS; I AM; WE ARE"
"BE GOOD, BE LEGAL, TELL TRUTH"
OCTOBER 30, 2018
COPYRIGHT ZAP 2013-2018


Contributions Thank you for your support as we do our best to keep you up to date. We couldn't do this Without Your Help.!!! Please go to Paypal.com using the account address: goneforthfornow@gmail.com to support the cause. Please remember to click friends and family when sending. If you are not a member of paypal and sending a donation please send an e-mail to goneforthfornow@gmail.com so we can log you in and send you a Thank You. We appreciate all the help you continue to provide in keeping food on people's tables, medical needs met, computers running and shelter .
With Much Gratitude and Appreciation,
Love and Kisses,
"The Office of Poofness"
ZAP, Susan and Staff


===== --hobie

Thanks to: http://www.rumormillnews.com

*****************
Out Of Mind
www.oom2.com

Admin





Posts

: 5584

---

Join date

: 2011-08-16


Location

: Woodstock Nation



---
Permissions in this forum:
You
cannot
reply to topics in this forum