POOFness for JUNE 20: MIDWEEK BY ZAP from "The Office of Poofness" 6-14-18
Posted By: hobie [Send E-Mail]
Date: Wednesday, 20-Jun-2018 20:58:10
Hi, folks - Received via e-mail: =====


Subject: MIDWEEK BY ZAP from "The Office of Poofness" 6-14-18
From: "The Office of Poofness" <2goforth@humanus.ca>
Date: Wed, June 20, 2018 8:55 pm Zap Says

HI ALL I HAVE LEARNED THAT THOUSANDS OF IMMIGRANT FAMILIES ARE BEING SEPARATED. MOTHERS AND CHILDREN ARE BEING SPLIT. WHAT THE HELL? THAT IS A HUMANITARIAN ASPECT THAT DOES CONCERN US AS IT IS A CRIME IN OUR EYES TO SPLIT FAMILIES UP. ESPECIALLY BABIES BEING WEANED BY MOTHERS THAT ARE TAKEN AWAY TO AN UNKNOWN FOSTER HOME. JUST TOO MUCH. WHAT IS GOING ON WITH THE PEOPLE THAT MAKE AND ENFORCE SUCH BARBARIC PRACTICES? I WISH WE HAD THE RESOURCES RIGHT NOW TO GO IN AND GIVE A HELPING HAND CAUSE THIS STUFF JUST MAKES YOU CRY. HOW CAN THEY DO THAT? WE HAVE RECEIVED A FIRM SCHEDULE FOR OUR FUNDS THOUGH AND IT LOOKS LIKE WE MAY BE ABLE TO HELP IN SOME WAYS, I JUST HOPE IT IS IN TIME FOR MANY. YOU ALL KNOW WE HAVE HAD OUR SHARE OF DELAYS, AND ALTHOUGH IT IS NOT NEW AND IT FORCES THE REQUESTS FOR HELP, THESE DELAYS BY THE BANKERS HAVE RESULTED IN THREE OF OUR TEAM PASSING IN THE LAST MONTHS BECAUSE WE HAVE NOT HAD THE MONEY FOR MEDICAL TO SAVE THEM, AND WE COULD HAVE. THE BANKERS ARE GUILTY OF INDIRECTLY KILLING PEOPLE. WHAT ELSE IS NEW. LET'S TAKE A LOOK AT THIS CLOSER. THE FUNDS COME FROM A TRUST IN EUROPE. THE FUNDS WERE SENT TO THE USA TO BEGIN DISTRIBUTIONS TO THE VARIOUS PROJECT FUNDING DISTRIBUTION POINTS, AND WE ARE ONE OF THEM. THE GAME THE BANK PLAYS IS TO ASK LEGAL QUESTIONS ON THE CORE COMPLIANCE THAT HAD TO BE DONE IN EUROPE BEFORE THE MONEY COULD BE SENT OVER. NOW YOU WOULD THINK THAT SINCE THAT COMPLIANCE WAS DONE, IT WOULD BE EASY TO GET THE FUNDS OUT ON THIS SIDE, RIGHT? NOT SO. THE BANK DIGS INTO THE ALREADY COMPLETED CORE COMPLIANCE BINDER AND PULLS OUT ONE ISSUE AFTER ANOTHER AND ASKS QUESTIONS ON THE LEGALITY OF THIS OR THAT, AND HOW IT FITS WITH CURRENT REGULATIONS. THESE ARE LEGAL QUESTIONS THAT HAVE TO BE ANSWERED BEFORE THE FUNDS ARE WIRED OUT. THIS TAKES A MINIMUM OF HALF A DAY EVERY TIME AND SOMETIMES A DAY TO TWO DAYS BECAUSE THE QUESTION HAS TO BE SENT TO THE LEGAL DEPARTMENT OF THE BANK. FROM THERE IT IS FORMALLY ASKED OF THE REGULATORS AND THE TRUST FOR ANSWER. IF THE ATTORNEYS ARE NOT IMMEDIATELY AVAILABLE, YOU HAVE TO WAIT. IN THE MEANTIME, THE BANK CONTINUES TO MAKE MONEY ON THAT MONEY BECAUSE IT IS STILL IN THE BANK.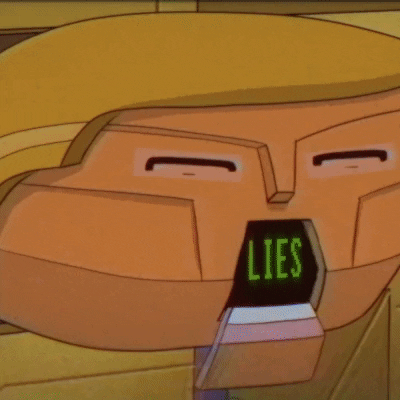 THIS CONTINUAL DAILY QUESTION AND ANSWER SESSION IS WHAT HAS DELAYED US. WHAT CAN BE DONE ABOUT IT? NOTHING PAST SUING THE BANK FOR FRIVOLOUS DELAYS. BUT IF A LAWSUIT IS BROUGHT FORWARD, THE BANK WILL FREEZE THE MONEY UNTIL THE SUIT IS OVER AND THAT COULD TAKE YEARS. IT DOES NOT SERVE TO SUE HERE AND THIS IS THE PREDICAMENT. IT HAS TO BE HANDLED ANOTHER WAY AND THEY ARE WORKING ON IT. WHILE THEY ARE DOING THAT, ANOTHER PIECE IS BEING TRANSFERRED OVER BY THE TRUST TO A BANK THAT HAS BEEN CHOSEN BECAUSE THE BANKERS ARE FRIENDLY WITH THE TRUST AND THE BANK WILL RECEIVE A HANDSOME PAYMENT FOR THE SERVICE. AT LEAST THESE FUNDS WILL MAKE IT IN BEFORE THE END OF THE MONTH AND WE CAN BEGIN WORK.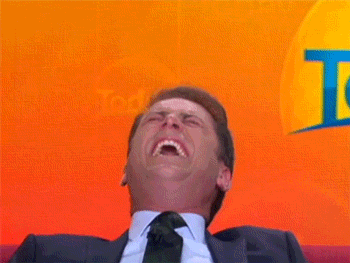 OTHER TRANSACTIONS FROM OTHER TRUSTS AND FOUNDATIONS ARE IN PROGRESS AND THOSE FUNDS ARE TO ARRIVE HERE WITHIN A WEEK OR TWO AS WELL, SO OVERALL WE ARE OK BUT RIGHT NOW WE ARE IN PERIL BECAUSE OF THE TIMING. WE ALL MADE PLANS TO BEGIN WORK WEEKS AGO WHEN WE RECEIVED FIRM INDICATIONS OF THE RELEASE OF THESE FIRST FUNDS. THE FRUSTRATION FELT BY ALL OF US IS BEYOND BEYOND. BUT KNOWING WHAT I KNOW ABOUT THE ACTIONS OF THE TRUST AND THEIR METHODS OF GETTING THE MONEY OVER TO US, I KNOW WE ARE OK ALBEIT A BIT DELAYED IN OUR DEPLOYMENT. I HAVE ALSO HEARD A LOT ABOUT THE RELEASE OF THE RV FUNDS, AND SOME HAVE BEEN PAID OF COURSE SO IT DOES SEEM THAT PART OF THE GLOBAL RELEASES IS WELL UNDERWAY. I HOPE SO. THAT ONE TOO HAS BEEN DELAYED LONG ENOUGH. SO KEEP STANDING STRAIGHT, DO NOT GIVE UP HOPE, AND KNOW THAT ALL IS WELL AND ALL WILL BE WELL REGARDLESS OF THE CURRENT DIFFICULTIES. WE WILL DO OUR BEST TO BE AS FAST AS POSSIBLE GETTING UP TO SPEED THE MOMENT THE FIRST FUNDS ARRIVE, AND WILL INFORM THE PROJECTS OF THEIR START DATES. THANK YOU FOR YOUR INCREDIBLE SUPPORT AND HELP OF OUR EFFORTS AND MAY YOU AND YOUR FAMILY HAVE A BLESSED DAY. MUCH LOVE AND GOD BLESS. LOVE AND LIGHT
IN OUR SERVICE
ZAP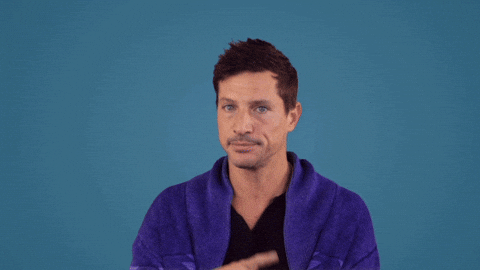 "GOD IS; I AM; WE ARE"
"BE GOOD, BE LEGAL, TELL TRUTH"
JUNE 20, 2018
COPYRIGHT ZAP 2013-2018


Contributions Thank you for your support as we do our best to keep you up to date. We couldn't do this Without Your Help.!!! Please go to Paypal.com using the account address: goneforthfornow@gmail.com to support the cause. Please remember to click friends and family when sending. If you are not a member of paypal and sending a donation please send an e-mail to goneforthfornow@gmail.com so we can log you in and send you a Thank You. We appreciate all the help you continue to provide in keeping food on people's tables, medical needs met, computers running and shelter .
With Much Gratitude and Appreciation, Susan
Love and Kisses,
"The Office of Poofness"
ZAP, Susan and Staff


===== --hobie


Thanks to: http://www.rumormillnews.com

I think we'll ALL be glad when this shit stops- This is getting useless- The guy's a f'kn loser, so why even talk about him anymore-Please get rid of it, and be done with it-
NOPE!!! NEVER!!!
Not until him and his group of bandits is shut down terbo.
Just don't click into the many posts per week would be my best advise to you and the many others that are sick to death of seeing them.

Everyone has been trying to shut him down and the bastard is STILL here- I though Giamarrino was going to the FBI, and put out warrants to have all of them arrested and charged? Whatever happened to that? I don't click on any of his crap, it is already here without reading it-It's not like everyone doesn't know what he is about or what is going on anyway-If people are gullible enough to send this d-bag money, that's their problem, stupid is, as stupid does- Didn't mean to ruffle feathers, but this is getting very tired, and I thought it would have been gone a long time ago- Maybe if everyone IGNORED him and his bullshit posts, he'd make himself disappear, I mean, seriously, enough is enough, or should be-
you did not ruffle any feathers at all T.
Nick went to the FBI re: Dave Schmidt. As for Ghoulkowski we are having a HUGE impact on his money flow and until the RCMP and US get their shit together that is what we will continue to do. But you are not alone in your sentiments that we should just stop posting his Zap crap. I have lost a ton of viewers because of this. And I really do not care if that is how they feel.
Because of us pointing out Zaps lies hardly ANY of the dozens of alt site post his pandering any longer. Another victory for us!
I suppose you are right, and I had forgotten the fact that Goully is in Canada- Maybe a letter to Trudeau' would be in order, and get The RCMP on his ass, and have him arrested and charged-The guy needs to go, period- The problem with Trudeau is that his priorities all all f'd up-I don't really understand just how he became prime minister of the provinces of Canada, although the 'Queen' of England may have had something to do with it, seeing how Canada is still under British rule, nothing would surprise me in that aspect-
I have talked to the RCMP personally. Because the money goes through Susan's PayPal account registered here in the US their hands are tied. Trust me when I say we are doing everything we can to shut this ahole down. It is only a matter of time before we are successful in ridding the net of this nest of panhandling vipers.
global release underway?  you've said that for 5 years...where are the W-8/W-9 docs?
GURU HUNTER





Posts

: 1898

---

Join date

: 2015-08-13



I just hate to see you busting your ass for all that you are trying to do, and ending up with a slammed door in your face, because you are better than that- I'd like to get my hands on him- Things WOULD change in a heartbeat, especially if it meant me going to the greybar for a stretch-Just 'keep on, keepin' on', I guess-
Reap and Sew73, there aren't any- They are just keeping up the narrative and the script they are following- It is ALL horseshit, and sheep dip-Yosemite Sam knows more than they do-
@Terbo56

wrote:I think we'll ALL be glad when this shit stops- This is getting useless- The guy's a f'kn loser, so why even talk about him anymore-Please get rid of it, and be done with it-
Jerzy's cage got rattled. These Gurus don't like their cages rattled in their followers view...It's not very profitable when their cages get rattled...
http://www.oom2.com/t55902-poofness-for-june-19-release-and-timings-of-my-pandering-is-continual-for-years-from-ghoulkowski
*****************
GURU HUNTER





Posts

: 19027

---

Join date

: 2015-02-19



---
Permissions in this forum:
You
cannot
reply to topics in this forum