POOFness for MAR 18: THE WINDS ARE CHANGING
Posted By: hobie [Send E-Mail]
Date: Sunday, 18-Mar-2018 19:51:24
Hi, folks - Received via e-mail: =====

Subject: THE WINDS ARE CHANGING
From: "The Office of Poofness" <2goforth@humanus.ca>
Date: Sun, March 18, 2018 7:32 pm My Mind Is for Sale Jack Johnson

https://www.youtube.com/watch?v=Pp_MfUNQ0wI
POOF SAID

Greetings and Salutations, I will simply share that continued pressure gets applied week after week after week and excuses and demands are accepted and handled as these come in. Lawyers do the work and you wonder how they are paid? You will be surprised to learn that they are recruited and told the purpose of these funds and they are on board to help make change occur in the world. They want this change to. Give them your blessing and make peace with this, what it is at the moment, and stay the course because you all signed on for this....P...

SUSAN SAYS Dear Community, Lift Every Voice and Sing JAMES WELDON JOHNSON Lift every voice and sing
Till earth and heaven ring,
Ring with the harmonies of Liberty;
Let our rejoicing rise
High as the listening skies,
Let it resound loud as the rolling sea.
Sing a song full of the faith that the dark past has taught us,
Sing a song full of the hope that the present has brought us.
Facing the rising sun of our new day begun,
Let us march on till victory is won. Stony the road we trod,
Bitter the chastening rod,
Felt in the days when hope unborn had died;
Yet with a steady beat,
Have not our weary feet
Come to the place for which our fathers sighed?
We have come over a way that with tears has been watered,
We have come, treading our path through the blood of the slaughtered,
Out from the gloomy past,
Till now we stand at last
Where the white gleam of our bright star is cast. God of our weary years,
God of our silent tears,
Thou who hast brought us thus far on the way;
Thou who hast by Thy might
Led us into the light,
Keep us forever in the path, we pray.
Lest our feet stray from the places, our God, where we met Thee,
Lest, our hearts drunk with the wine of the world, we forget Thee;
Shadowed beneath Thy hand,
May we forever stand.
True to our God,
True to our native land. There is no question this should prove to be a very interesting and quite possibly a very exciting week.
We are definitely in a window of great possibilities. Keep your ear to the ground regarding China moving to the gold standard by March 26th .....The stage has been set for a "soon come" invitation to sign papers and activate PP accounts. We are definitely preparing for a Giant Exhale!! Namaste, Susan Below DJ continues his education: .................................................................

Good Evening, All is good on all fronts. The most current information with verifications points to the fact that everything is done, all monies have been moved and are in place. The distribution methods are designed, tested and ready for deployment. (Finally got confirmation of exchange centers actually existing, spoke with an individual who has been working with the UST in the development and protocols of the centers). We have confirmation from clients (some in place for over three years) of contact from end buyers discussing real closing procedures and protocols. This is significant. In the past it has been more of rumor then firm dialogue established. As these dialogues continue, we will become more educated on how funds will actually be dispersed and what oversight conditions will follow the funds. As of March 26th, the Chinese will announce their gold backed currency. The US has until that date to also announce our gold backed dollar. If they don't, you may see the Petrodollar go away and be replaced with the Petroyuan . We don't expect the US to wait till the last minute.
Now the only thing holding the event up is the indictments and arrest of the bad guys. There are 1100 pages with 35 names on each page. Understand that due process must be followed when any arrest is made. The case files for these indictments have been built over some period of time. They have been collecting Intel and evidence to prosecute. A mass amount of arrests have occurred over the past years, some resulting in the culprits turning on their bosses and acting as confidential informants for reduced or negated sentences. Also, keep in mind that as these arrests occur, the positions being vacated must be filled. You can't arrest the bus driver and not replace him or the bus won't run. This has been an enormous task and effort but if not done we would be reviving the monster that was just slain. It is my understanding that all the indictments need not be served and the focus is the top of the corrupt pyramid first. By doing so they can retrieve the downline corrupt behavior quicker and more efficiently. While this is good news all around, it is important to stay grounded and not get too excited just yet. We still do not have an actual read on the fund deployment component. There is much speculation and plausible scenarios being presented but we need to see how this will play out. There are too many questions to be answered and global events that need to take place. Some are either already done, in the process of completion or at least understood and agreed upon. So when we hear the term "Start" that doesn't mean you can run down to the bank or exchange center and cash in. This will be a slow methodical roll out that is generational in concept not strictly for today. Continue to dial in your projects. Concepts are good but not fundable. Keep your minds on the end goal of human interest and salvation. Profiteering, self-entitlements, and greed will not be considered and you may find yourself left wanting. Next week I hope to offer up a number of conclusions that I have been requested to not speak of until they are concluded. For obvious reasons. DJ DID YOU KNOW?
THE HISTORY OF THE ZIM The Zimbabwean dollar's predecessor, the Rhodesian dollar, was essentially
equal to half of the value of the pound sterling at the time it was
adopted (during the decimalization of 1970) which was the same practice
used in other Commonwealth countries such as South Africa, Australia, and
New Zealand. The selection of the name was motivated by the fact that the
reduced value of the new unit correlated more closely to the value of the
US dollar than it did to the pound sterling.[citation needed] The Zimbabwean dollar (sign: $, or Z$ to distinguish it from other
dollar-denominated currencies) was the official currency of Zimbabwe from
1980 to 12 April 2009. During this time, it was subject to periods of
above-average inflation, followed by a period of hyperinflation.[3]
The Zimbabwean dollar was introduced in 1980 to directly replace the
Rhodesian dollar at par (1:1), at a similar value to the US dollar. Over
time, hyperinflation in Zimbabwe reduced the Zimbabwe dollar to one of the
lowest valued currency units in the world. It was redenominated three
times (in 2006, 2008 and 2009), with denominations up to a $100 trillion
banknote issued.[4] The final redenomination produced the "fourth dollar"
(ZWL), which was worth 1025 ZWD (first dollars). Use of the Zimbabwean dollar as an official currency was effectively
abandoned on 12 April 2009. It was demonetized in 2015, with outstanding
accounts able to be reimbursed until April 30, 2016.[5][6] In place of the
Zimbabwean dollar, are currencies including the South African rand, Botswana
pula, pound sterling, Indian rupee, euro, Japanese yen, Australian dollar, and
Chinese yuan. In 2016, a new bond currency printed by Zimbabwe's central
bank to ease a cash shortage has drawn scorn from critics attacking it as
signaling a return to the hated local dollar, abandoned seven years ago as
inflation spiraled to 500 billion percent.The new bond currency has since
met with failures having not received the confidence of the people,
believing the government would continue its practice of over printing and
thus demolish its value. DJ




ZAP SAYS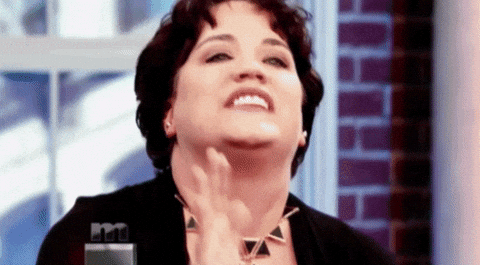 HI ALL ONE OF OUR CORPORATE LAWYERS WROTE TO ME WHEN I RESPONDED TO ONE PROLIFIC NAY SAYER (ROMAN): "Answer not a fool according to his folly, lest thou also be like unto him." ~ Proverbs 26:4 I DO AGREE WITH HIM, BUT THIS IS THE FELLOW THAT HAS CONSTANTLY DID HIS BEST TO PUT US DOWN AND WHAT WE DO, CALLING US ALL SORTS OF STANDARD AND INNOVATIVE DESCRIPTIVES.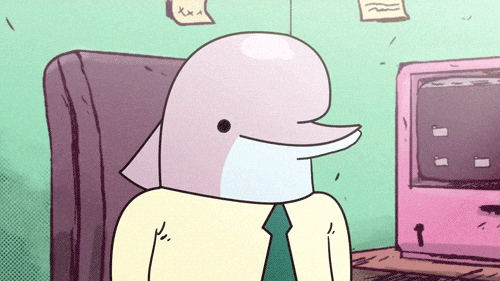 A COUPLE OF MESSAGES BACK I WROTE THAT: "I DO NOT KNOW AS THE CURRENCY AND BOND THING IS NOT MY FOCUS" AND ROARIN ROMAN QUOTED THIS BACK TO ME AND THEN WENT INTO HIS DIATRIBE. AS MANY ARE AWARE, THIS REMAINS A TRUE STATEMENT AS OUR FUNDING COMES FROM THE ROYAL SIDE AND THE MASTER ACCOUNTS THAT HAVE BEEN PREPARED FOR THIS TIME. HOWEVER, THIS FELLOW HAS DECIDED TO IGNORE THE FACTS AND RELY ON HIS OPINION TO PRESENT WHAT HE CONSIDERS HIS "TRUTH". SO HE WENT ON AND WROTE: ...you mother f..r Canadian criminal have been talking for years along with your 2 other clowns…. the way they called themselves project funding is tied up to Chinese historical bonds pay outs and have been collecting KYC's and all possible collateral docs from the bond owners!!!!. All this to say now that "bong things are not his focus"..... What a fudging crook you must be …..criminal, swindler to say that!!!!!. You really think that every one is stupid?.. The answer is NO, we know exactly what is your agenda fudging thief!!!.
Next thing you will say that the banks will give you billions of $$$ for the projects only because they like your beggar's, swindler, scammer, looser lifestyle!!!!... Sure we all believe in this. So morons, go to pay pal and send this mother f...r money.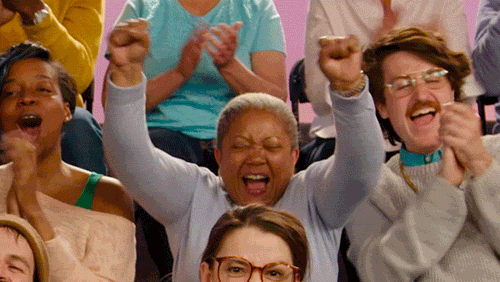 WHEN I READ THIS I HAD TO LAUGH A WHILE. HERE IS A GUY THAT READS WHAT I WRITE OR WHAT HAS BEEN SAID ON CONFERENCES, AND MANAGES TO TWIST IT TO HIS PERSPECTIVE ALL THE WHILE SPEAKING PLEASANTRIES. I THINK HE FORGOT THAT THE CURRENCY AND BOND THING IS REALLY A SECONDARY ITEM FOR US, AND IF/WHEN THAT HAPPENS, THOSE ADDITIONAL FUNDS WOULD JUST AUGMENT THE FUNDS WE WILL BE ADMINISTERING FOR PROJECTS. ON THE BOND SIDE, BECAUSE OF OUR RELATIONSHIPS, WE HAVE PLACED MANY BOND HOLDERS WITH THE G20 GUYS, THE SOVEREIGN COMMITTEE, AND OTHERS THAT HAVE PERMISSION TO INTAKE AND RESOLVE THE HISTORICAL BONDS. THESE PEOPLE ARE HAPPY THEY HAVE BEEN INTRODUCED TO THE RIGHT PEOPLE, BUT AS I HAVE SAID, AND SAY AGAIN, THE BONDS AND CURRENCY ARE NOT MY FOCUS. ANYWAYS THIS FELLOW SEEMS TO BE SOLELY FIXATED ON MONEY



 AND NOT ON WHAT CAN BE DONE TO SET UP THE INFRASTRUCTURE TO HELP OUR HUMANITY AND WHAT CAN BE DONE FOR THE LONG RUN. THIS EFFORT IS NOT A 5 MINUTE JOB, AND HAS TAKEN YEARS TO GET TO THIS POINT OF RELEASE. I WOULD COUNSEL ROARIN ROMAN TO JUST BE PATIENT INSTEAD OF PROVIDING SPARKLING DISSERTATIONS ON THE STATE OF SOME FICTITIOUS CONSTRUCT HE IMAGINES TO BE REAL. BEING LOUD LIKE THIS IS VERY UNCOUTH AND IN POOR TASTE. IT ALSO REMINDS ME OF ONE OF MY FATHER'S SAYINGS: A BELL IS LOUD BECAUSE IT IS EMPTY. ONLY QUESTION I HAVE FOR ROARIN ROMAN IS WHETHER HE EATS WITH A KNIFE AND FORK. THE SEQUENCE OF EVENTS THAT HAVE LED US ALL TO THIS PLACE IN TIME HAS BEEN ORCHESTRATED WELL, AND WITH THESE RELEASES ALL OF US WILL BE VERY BUSY. WE ALL NEED TO FOCUS ON WHAT WILL BE HAPPENING ON THE PROJECT SIDE RIGHT NOW, AND DO OUR BEST TO PREPARE FOR IT. THAT TOO IS NOT A 5 MINUTE JOB, AND WILL REQUIRE THOUSANDS OF US TO GET WORKING TO MAKE THIS HAPPEN FOR US. THOSE THAT NEED TO HAVE BUSINESS PLANS DONE WILL RECEIVE HELP FROM A TEAM OF PROFESSIONALS THAT HAVE THE REQUISITE SKILLS TO WRITE A PROPER BUSINESS PLAN. THIS WILL FORM PART OF THE SUBMISSION PACKAGE THAT WE WILL NEED TO MAKE IT COMPLETE. A GOOD BPLAN IS THE PATH OF THE BUSINESS, AND IF FOLLOWED, WILL YIELD A SUCCESSFUL ENTERPRISE. OUR BUSINESS PLAN IS VERY SIMPLE, YET DETAILED TO A GREAT DEGREE. IT REVOLVES AROUND THE PREMISE THAT WE ARE A SERVICE ORGANIZATION GEARED TO PROVIDING SERVICES TO THE PROJECTS TO HELP THEM BECOME SUCCESSFUL. SIMPLE PREMISE RIGHT? THE EXECUTION OF IT IS SOMETHING ELSE AS IT INVOLVES SO MANY LARGE AND SMALL ELEMENTS AND THEIR DETAILS. IT WILL TAKE A COUPLE OF YEARS TO GET IT PROPERLY SET, BUT IT WILL BE FUNCTIONAL IN THE MEANTIME AND GO THROUGH THE ANTICIPATED GROWING PAINS AS ALL START-UPS DO. WHY DID WE DO THIS WORK?



THIS QUESTION HAS BEEN POSED BY A FEW ALONG THE WAY. THEIR TAKE WAS THAT IT WILL BE DONE ANYWAYS BY OTHERS, AND ALL WE HAVE TO DO IS SIT TIGHT AND WAIT UNTIL THE TIME COMES AND THEN TAKE WHATEVER FUNDS ARE MADE AVAILABLE AND GET TO WORK. MY ANSWER WAS THAT IN ORDER TO DO THE WORK, WE HAVE TO BE PREPARED FOR IT. SIMPLE AS THAT. THIS WORK HAD ITS ROOTS IN THE WORK THAT WAS DONE OVER 40 YEARS AGO, AND HONED TO ITS PRESENT STATE OVER THE LAST 10 YEARS. THE LAST 5 YEARS HAVE BEEN PRETTY INTENSE AS MANPOWER INCREASED, AND RESOURCES DIMINISHED. NORMALLY THAT WOULD SPELL THE END OF ANY EFFORT, BUT IN OUR CASE WE REACHED OUT TO YOU FOR HELP. THIS HELP IS WHAT HAS ALLOWED US TO CONTINUE THE EFFORT, SKINNY AS IT WAS SO MANY TIMES, TO BE FULLY PREPARED FOR THIS TIME. IF WE HAD SIMPLY SAT ON THE SIDELINES AND WAITED, WE WOULD HAVE HAD A START-UP PERIOD THAT WOULD SEE US GETTING READY INSTEAD OF BEING READY. WE ARE READY THANKS TO SO MANY OF YOU, AND WE WILL HIT THE GROUND RUNNING INSTEAD OF LEARNING HOW TO CRAWL. THIS MESSAGE IS SHORT AS THE WORKLOAD IS KINDA LARGE RIGHT NOW AND I HAVE TO FOCUS ON THE PAPERWORK TO BE READY TO RECEIVE WHAT IS COMING, AND PUT IT INTO THE RIGHT PLACES WHEN IT DOES COME. IT TRULY IS A LOT OF WORK AND IT TAKES ALL MY TIME 7 DAYS A WEEK. LATELY I HAVE BEEN TRYING TO RECLAIM MY WEEKENDS AS MY DAYS OFF, SO I CAN HAVE TIME TO MYSELF TO DO THE WORK UNINTERRUPTED. MANY HAVE BEEN CALLING OR CHATTING ON THE WEEKENDS ASKING THE SAME QUESTIONS, AND RIGHT NOW I DO NOT HAVE THE LUXURY OF TIME TO KEEP DOING THAT AS I HAVE FOR MANY YEARS. IT IS TIME FOR ME TO OBSERVE THE PRIORITIES THAT COME WITH THIS EFFORT OF OURS. SO I APOLOGIZE TO MANY THAT CAN NOT GET A HOLD OF ME ON WEEKENDS BUT THE WORK COMES FIRST NOW. EXPLANATIONS AND UPDATES CAN WAIT FOR NORMAL WORKING DAYS. PLEASE GIVE ME THIS TIME SO I CAN DO THE WORK THAT NEEDS TO BE DONE.

Enlarge this image Click to see fullsize



I AGAIN BOW AND GIVE GREAT THANKS TO YOU ALL THAT HAVE HELPED AND SUPPORTED WHAT WE DO. WE WILL NOT DISAPPOINT. AND HAPPY (BELATED) ST. PATRICK'S DAY! May the road rise up to meet you.
May the wind be always at your back.
May the sun shine warm upon your face;
the rains fall soft upon your fields
and until we meet again,
may God hold you in the palm of His hand. GOD BLESS. LOVE AND LIGHT
IN OUR SERVICE
ZAP


"GOD IS; I AM; WE ARE"
"BE GOOD, BE LEGAL, TELL TRUTH"
MARCH 18, 2018
COPYRIGHT ZAP 2013-2018



Contributions Thank you for your support as we do our best to keep you up to date. We couldn't do this without your Help. Please go to Paypal.com using the account address: goneforthfornow@gmail.com to support the cause. Please remember to click friends and family when sending. We're still struggling to keep the lights on and food on the table. Unfortunately, there was been a delay in sending thank you notes ..... do expect to receive your acknowledgement this week.
Love and Kisses,
"The Office of Poofness"
ZAP, Susan and Staff


===== --hobie

Thanks to: http://www.rumormillnews.com

*****************
Out Of Mind
www.oom2.com

Admin





Posts

: 5584

---

Join date

: 2011-08-16


Location

: Woodstock Nation



What the hell workload Jerzey? Scamming people? You don't have any workload at all!
GURU HUNTER





Posts

: 2881

---

Join date

: 2015-04-20



What pressure? The authorities getting close?
*****************
Trust but Verify --- R Reagan
"Rejoice always, pray without ceasing, in everything give thanks; for this is the will of God in Christ Jesus for you."1 Thessalonians 5:14–18 
Super Moderator





Posts

: 27225

---

Join date

: 2011-08-09


Age

: 21


Location

: Umm right here!



---
Permissions in this forum:
You
cannot
reply to topics in this forum