POOFness for FEB 14: BANKER TIMING
Posted By: hobie [Send E-Mail]
Date: Wednesday, 14-Feb-2018 18:47:02
Hi, folks - Received via e-mail: =====



Subject: BANKER TIMING
From: "The Office of Poofness" <2goforth@humanus.ca>
Date: Wed, February 14, 2018 6:05 pm Zap Says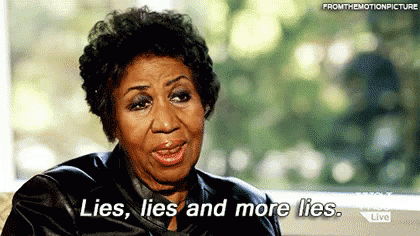 HI ALL WELL, THE BANKERS DID IT TO US AGAIN.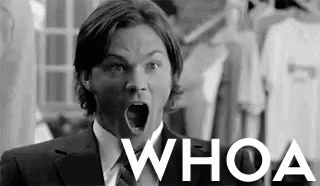 WE DID NOT SEE THAT ONE COMING!!!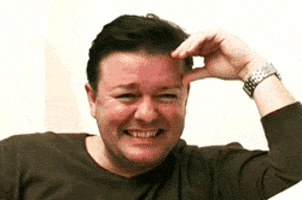 THEY DID NOT SCREW US, BUT THEY MADE SURE THE FUNDS THAT WERE WIRED TODAY WILL TAKE THE LONG WAY AROUND. I GOT THE WORD THAT THEY USED THE REGULAR BANKING PROCESS OF SENDING THE WIRE FROM THE BRANCH TO THE DESTINATION ACCOUNT THROUGH THE MAIN BRANCH OF THE BANK. THIS IS ALL WELL AND GOOD, BUT BANKERS CAN DO THINGS TO DELAY THE PROCESS BY SOME NUMBER OF DAYS. I WAS HOPING THEY WOULD HAVE DONE AN EXPEDITED WIRE TRANSFER AND GET IT INTO THE ACCOUNT WITHIN HOURS OR MAX ONE DAY. WE HAVE SEEN THIS BEFORE WITH OTHERS. ONE WIRE WE KNEW ABOUT TOOK ALMOST TWO WEEKS TO GET TO ITS DESTINATION AS IT FIRST WENT TO A COMPLIANCE REVIEW, WHICH INVOLVES THE RISK MANAGEMENT DEPARTMENT OF THE BANK, THEN IT WENT TO THE LEGAL DEPARTMENT FOR APPROVAL, THEN TO HOMELAND SECURITY FOR APPROVAL, THEN TO THE MAIN BRANCH FOR PROCESSING THE OUTGOING WIRE, AND FINALLY IT WAS SENT. THE AMOUNT WAS ALMOST 200,000, NOT A LARGE FIGURE.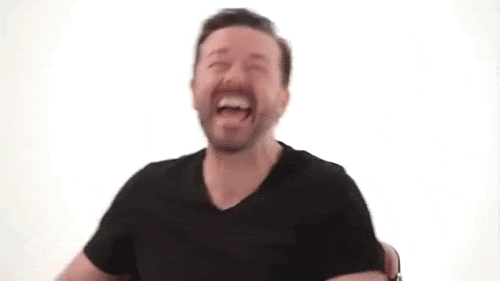 MY EXPERIENCE HAS BEEN MUCH SHORTER, BUT WHAT I SENT WAS SMALL MONEY IN COMPARISON. BUT YOU CAN SEE THE THINGS THAT BANKERS CAN CALL ON TO DELAY THE PROCESSING OF THE WIRE, AND WE ARE IN THAT SAME SPOT. THE GOOD THING ABOUT IT ALL IS THAT THE WIRE HAS BEEN SENT TO OUR CORPORATE PAYMASTER, AND FOR THAT I BREATHE A BIG SIGH OF RELIEF. THE TIME IT WILL TAKE TO ARRIVE IS MEASURED IN A FEW DAYS ONLY, NOT WEEKS, AS THE LAWYERS ON OUR SIDE ARE PROVIDING THE OVERSIGHT TO MAKE SURE THERE ARE NO UNNECESSARY HANG-UPS OR SNAGS. SO TECHNICALLY, WE HAVE GONE LIVE…IN A SENSE. WHEN THE FUNDS ARRIVE TO OUR ACCOUNTS, THEN I WILL BE ABLE TO SAY WE ARE COMPLETED AND HAVE MONEY AND ARE GETTING TO THE WORK AHEAD. I FIGURE IN WORST CASE ABOUT 3 OR MAYBE 4 DAYS TO MAKE THE ROUTE FROM THE BRANCH TO THE MAIN BRANCH, TO OUR BANK'S MAIN BRANCH AND THEN TO OUR BRANCH AND ACCOUNT. WHEN YOU RECEIVE FUNDS FROM US OR ANY OTHER SOURCE, BE AWARE THAT THE BANK MAY PROCESS YOUR WIRE FAST OR PUT IN SOME LEGAL ROADBLOCKS THAT WILL CONSUME SOME NUMBER OF DAYS. THIS CAN BE EXPECTED SO BE PREPARED FOR THIS KIND OF WHITE KNUCKLE RIDE WHEN THE MORTGAGE IS PAST DUE, BUT ALSO BE AWARE THAT IT MAY BE FAST AND WITHIN A DAY OR TWO AT THE MOST. I DO EXPECT THE SHORTER VERSION WHEN WE SEND OUT OUR WIRES TO RECIPIENTS.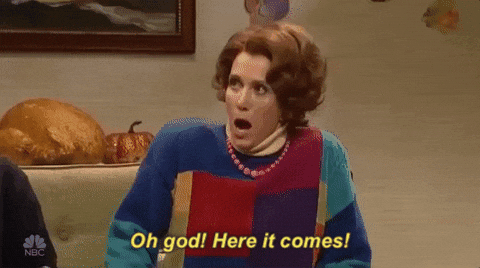 AND SPEAKING OF WHITE KNUCKLES, MINE ARE TOTALLY DRAINED OF BLOOD AND SNOW WHITE. I NEED YOUR HELP YET AGAIN BECAUSE OF THIS LOVELY PLAY BY THE BANKERS. FOOD AND BILLS ARE AT THE TOP OF THE LIST AS EVERYTHING ELSE IS DONE AND WE ARE IN WAIT MODE. I DO NOT KNOW IF THEY KNOW OUR CRITICAL SITUATION OR JUST DOING WHAT THEY ARE USED TO DOING, BT THE EFFECT IS TERRIBLE EITHER WAY.



BUT WE ARE ALSO RELIEVED AND REJOICING A BIT BECAUSE THE WIRE MADE IT OUT, AND BARRING AN EMP PULSE OR CALIFORNIA SINKING, WE SHALL NOW RECEIVE OUR FIRST FUNDS AND BEGIN THE WORK AHEAD. GREAT THANKS YET AGAIN, AND GOD BLESS YOUR HEARTS FOR SUPPORTING OUR EFFORT. WE SHALL MAKE A GREAT DIFFERENCE IN THIS WORLD OF OURS. LOVE AND LIGHT
IN OUR SERVICE
ZAP

Narcissistic personality disorder
A Guide to Signs, Diagnosis, and Treatment
By Christina Gregory PhD
Jump to:
Signs & Symptoms
Causes
Treatment
The Background
It's a nice feeling to be admired. It naturally makes us feel good and feel important. And, yes, we sometimes boast and brag on ourselves as well. But, if people start describing you as cocky, manipulative, and demanding, you might be suffering from a more serious condition. Narcissistic personality disorder is a mental disorder affecting approximately 1% of the population
1
, with a greater prevalence in men than women. It is characterized by an inflated sense of self-importance, a lack of empathy for others, and a great need for admiration. The hallmark definition of narcissistic personality disorder is grandiosity – the exaggerated sense of self-importance.  If you are living with this disorder, you may be preoccupied with power, prestige, vanity, and may think you deserve special treatment and fame.
Narcissistic personality disorder should not be confused with high self-confidence and self-esteem. Those with high self-esteem are still humble. If you are living with narcissistic personality disorder, you are likely selfish, boastful, and ignore others' feelings and needs.  It was once thought that individuals suffering from narcissistic personality disorder have high self-esteem on the surface, but deep down are insecure. This theory was supported by the defensive state these individuals enter when provoked. Recent research discounts the earlier theory and now indicates that if you are suffering from narcissistic personality disorder, you likely also have high self-esteem – both on the surface and below the surface.
If you are living with narcissistic personality disorder, it is probably affecting your everyday life. . . in a negative way. In general, you may be unhappy with life in general and disappointed when others are not admiring you or giving you special treatment and attention. Your work, personal, and social relationships are likely suffering, though, you are unable to see your own role in these occurrences. Individuals with narcissistic personality disorder are unable to realize the damaging effects their behavior is causing themselves and others. If you have this condition, people likely will not enjoy being around you and you may feel unfulfilled at work, home, and in your social life.
What are the Symptoms?
Monopolizing conversations? Feelings of entitlement? Belittling others? These are all classic signs of narcissistic personality disorder. Do you know of someone who knows the "right" way and all other ways are wrong? Are they cocky, lack empathy, and think they are largely important? Then it's possible they might be suffering from this condition.
Signs & Symptoms
Included below is a list of some well-recognized symptoms of narcissistic personality disorder.


Preoccupied with fantasies of unlimited success

Belief of great self-importance; only understood and should only associate with individuals of high-status

Expectations of being realized as superior

In need of and requiring constant admiration

Exaggeration of achievements and talents

Possessing a sense of entitlement

Being envious of others and the exaggerated belief that others are envious of you

Thinking about oneself the majority of the time and talking about oneself a lot; self-promotion

Setting of unrealistic goals

Expectation that others should do special favors for you

Belief that nobody should question your motives and should have unwavering compliance with your requests

Taking advantage of others to move forward in life and/or to get what you want, with no remorse toward the ones you stepped on to get there

Arrogance, haughtiness

Easily rejected, hurt

Unemotional

Power seeking

Demonstrates superiority

Responds to criticism with shame, anger, and humiliation

Easily jealous

Oftentimes, individuals are initially attracted toward people with narcissistic personality disorder. You may find yourself attracted to the confidence, assertiveness, and excitement that surrounds a person with narcissistic personality disorder. However, getting to know the person in depth, you may start to despise the very same traits that initially attracted you to the person. This, of course, after realizing their unemotional response to relationships, the unattractiveness of their lack of empathy for others, and the grandiose belief they are greatly important and you should treat them as such.
What Causes Narcissistic Personality Disorder and How is it Diagnosed?
There is not a single defined cause of narcissistic personality disorder. But, researchers agree that both genetic and environmental causes are at play. Individuals with narcissistic personality disorder have been found to have less volume of gray matter in the left anterior insula, the part of the brain related to empathy, emotional regulation, compassion, and cognitive functioning.
Many of the traits of narcissistic personality disorder occur during normal stages of development. Scientists believe that full onset of narcissistic personality disorder may occur when interpersonal development during these phases is conflicted. Examples of types of negative or destructive interpersonal environments interacting with developmental phases include:


Being born with an oversensitive temperament

Learning manipulative behavior from parents or peers

Being excessively praised for good behaviors and excessively criticized for bad behaviors

Suffering from severe childhood abuse

Inconsistent parental care giving – unreliable or unpredictable care

Being overindulged by parents, peers, or family members

Being excessively admired with no realistic feedback to balance you with reality

Receiving excessive praise from parents or others over your looks or abilities

If you are suffering from narcissistic personality disorder, you might never head to the doctor for a diagnosis. Studies have shown that people suffering from this condition rarely enter treatment. If you do enter treatment, progress will be slow. However, if you or a loved one is suffering from narcissistic personality disorder, it's important to get treatment. Prepare for your appointment by taking note of symptoms, personal experiences, medications, and your medical history. Your doctor will conduct a physical examination to rule out any underlying conditions and will then refer you to a mental health provider. A mental health provider will ask you a number of questions to gather information about your symptoms and the effects they are having on your life.
Print
Diagnosis
Some features of narcissistic personality disorder are similar to those of other personality disorders. Also, it's possible to be diagnosed with more than one personality disorder at the same time. This can make diagnosis of narcissistic personality disorder more challenging.
Diagnosis of narcissistic personality disorder typically is based on:


Signs and symptoms

A physical exam to make sure you don't have a physical problem causing your symptoms

A thorough psychological evaluation that may include filling out questionnaires

Criteria in the Diagnostic and Statistical Manual of Mental Disorders (DSM-5), published by the American Psychiatric Association

Treatment
Treatment for narcissistic personality disorder is talk therapy (psychotherapy). Medications may be included in your treatment if you have other mental health conditions.
Psychotherapy
Narcissistic personality disorder treatment is centered around talk therapy, also called psychotherapy. Psychotherapy can help you:


Learn to relate better with others so your relationships are more intimate, enjoyable and rewarding

Understand the causes of your emotions and what drives you to compete, to distrust others, and perhaps to despise yourself and others

Areas of change are directed at helping you accept responsibility and learning to:


Accept and maintain real personal relationships and collaboration with co-workers

Recognize and accept your actual competence and potential so you can tolerate criticisms or failures

Increase your ability to understand and regulate your feelings

Understand and tolerate the impact of issues related to your self-esteem

Release your desire for unattainable goals and ideal conditions and gain an acceptance of what's attainable and what you can accomplish

Therapy can be short term to help you manage during times of stress or crisis, or can be provided on an ongoing basis to help you achieve and maintain your goals. Often, including family members or significant others in therapy can be helpful.
Medications
There are no medications specifically used to treat narcissistic personality disorder. However, if you have symptoms of depression, anxiety or other conditions, medications such as antidepressants or anti-anxiety drugs may be helpful.
Request an Appointment at Mayo Clinic
Lifestyle and home remedies
You may feel defensive about treatment or think it's unnecessary. The nature of narcissistic personality disorder can also leave you feeling that therapy is not worth your time and attention, and you may be tempted to quit. But it's important to:


Keep an open mind. Focus on the rewards of treatment.

Stick to your treatment plan. Attend scheduled therapy sessions and take any medications as directed. Remember, it can be hard work and you may have occasional setbacks.

Get treatment for alcohol or drug misuse or other mental health problems. Your addictions, depression, anxiety and stress can feed off each other, leading to a cycle of emotional pain and unhealthy behavior.

Stay focused on your goal. Stay motivated by keeping your goals in mind and reminding yourself that you can work to repair damaged relationships and become more content with your life.

Preparing for your appointment
You may start by seeing your doctor, or your doctor may refer you to a mental health provider, such as a psychiatrist or psychologist.
What you can do
Before your appointment, make a list of:


Any symptoms you're experiencing and for how long, to help determine what kinds of events are likely to make you feel angry or upset

Key personal information, including traumatic events in your past and any current major stressors

Your medical information, including other physical or mental health conditions with which you've been diagnosed

Any medications, vitamins, herbs or other supplements you're taking, and the dosages

Questions to ask your mental health provider so that you can make the most of your appointment

Take a trusted family member or friend along, if possible, to help remember the details. In addition, someone who has known you for a long time may be able to ask helpful questions or share important information.
Some basic questions to ask your mental health provider include:


What type of disorder do you think I have?

Could I have other mental health conditions?

What is the goal of treatment?

What treatments are most likely to be effective for me?

How much do you expect my quality of life may improve with treatment?

How often will I need therapy sessions, and for how long?

Would family or group therapy be helpful in my case?

Are there medications that can help my symptoms?

I have these other health conditions. How can I best manage them together?

Are there any brochures or other printed materials that I can have? What websites do you recommend?

Don't hesitate to ask any other questions during your appointment.
What to expect from your mental health provider
To better understand your symptoms and how they're affecting your life, your mental health provider may ask:


What are your symptoms?

When do these symptoms occur, and how long do they last?

How do your symptoms affect your life, including school, work and personal relationships?

How do you feel — and act — when others seem to criticize or reject you?

Do you have any close personal relationships? If not, why do you think that is?

What are your major accomplishments?

What are your major goals for the future?

How do you feel when someone needs your help?

How do you feel when someone expresses difficult feelings, such as fear or sadness, to you?

How would you describe your childhood, including your relationship with your parents?

Have any of your close relatives been diagnosed with a mental health disorder, such as a personality disorder?

Have you been treated for any other mental health problems? If yes, what treatments were most effective?

Do you use alcohol or street drugs? How often?

Are you currently being treated for any other medical conditions?

By Mayo Clinic Staff
Thanks to:
https://www.mayoclinic.org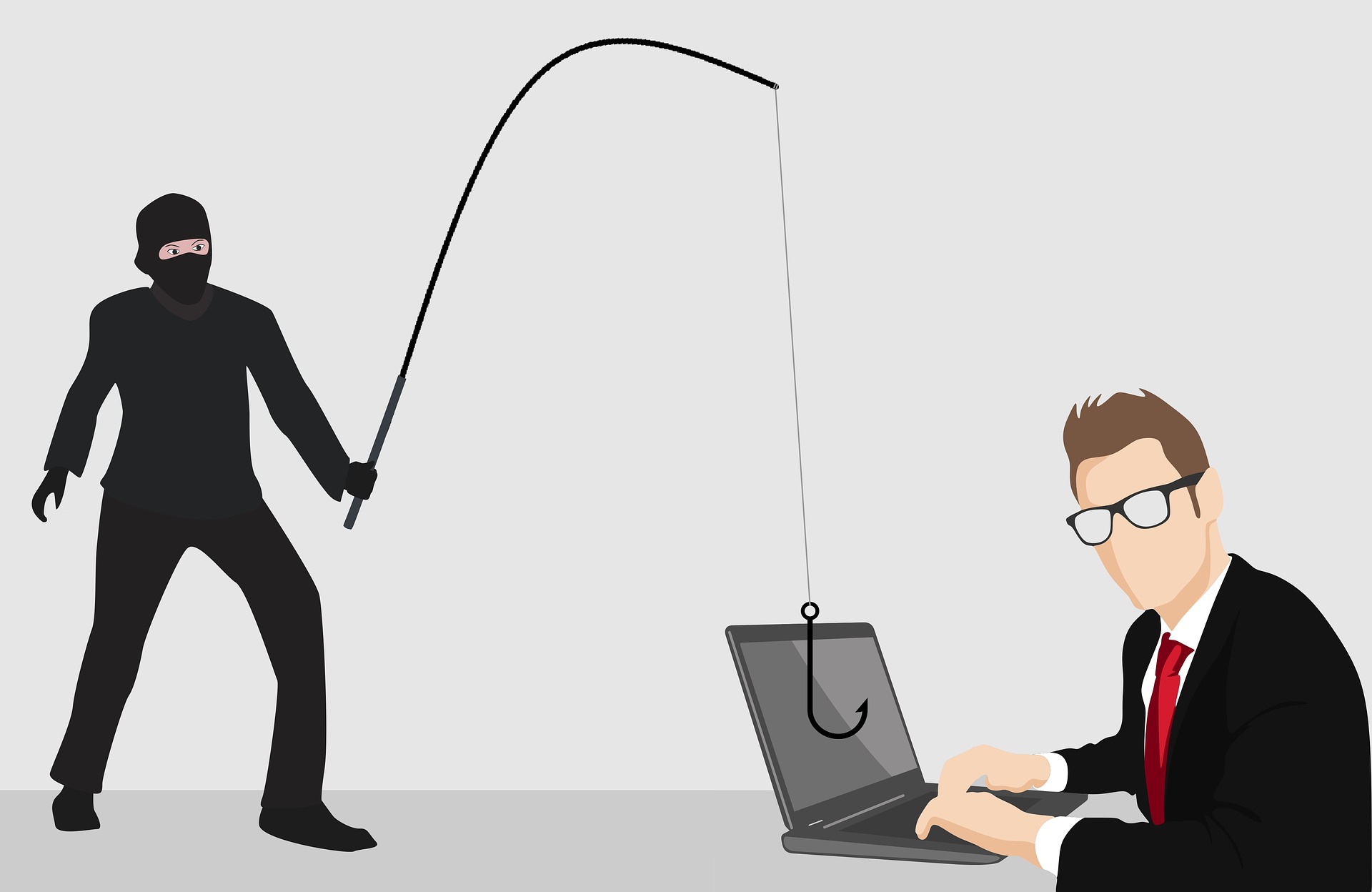 Contributions Thank you for your support as we do our best to keep you up to date. We couldn't do this Without Your Help.!!! Please go to Paypal.com using the account address: goneforthfornow@gmail.com to support the cause. Please remember to click friends and family when sending. If you are not a member of paypal and sending a donation please send an e-mail to goneforthfornow@gmail.com so we can log you in and send you a Thank You. We appreciate all the help you continue to provide in keeping food on people's tables, medical needs met, computers running and shelter .
With Much Gratitude and Appreciation, Susan
Love and Kisses,
"The Office of Poofness"
ZAP, Susan and Staff


===== --hobie


Thanks to: http://www.rumormillnews.com
*****************
Out Of Mind
www.oom2.com

Admin





Posts

: 5586

---

Join date

: 2011-08-16


Location

: Woodstock Nation



This is so comical.  How can his followers believe his ridiculous lies?  They have to be mentally deficient.
Admin





Posts

: 37440

---

Join date

: 2011-08-09



Jerzy wrote:I FIGURE IN WORST CASE ABOUT 3 OR MAYBE 4 DAYS TO MAKE THE ROUTE FROM THE BRANCH TO THE MAIN BRANCH, TO OUR BANK'S MAIN BRANCH AND THEN TO OUR BRANCH AND ACCOUNT.
WOW! Jerzy is really deranged, and so would be his followers if they believe that nonsense!
They are wire transfers, not pony express deliveries. Wire transfers go from their branch to your branch directly. 
http://www.oom2.com/t53156-office-of-proofness-zap-jerzy-funding-in-review
Jerzy wrote:WHEN YOU RECEIVE FUNDS FROM US OR ANY OTHER SOURCE, BE AWARE THAT THE BANK MAY PROCESS YOUR WIRE FAST OR PUT IN SOME LEGAL ROADBLOCKS THAT WILL CONSUME SOME NUMBER OF DAYS.
Ah...NO! https://www.nacha.org/ach-network
Anyone funding "Projects", doing their due diligence and proper vetting, wouldn't select Jerzy, who eats cat food, makes ketchup soup and sandwiches, mismanages his income, fabricates stories, lives in squalor, to be in any leadership role.
http://www.oom2.com/t53157-office-of-proofness-zap-jerzy-state-of-mind
*****************
GURU HUNTER





Posts

: 19069

---

Join date

: 2015-02-19



---
Permissions in this forum:
You
cannot
reply to topics in this forum