POOFness for AUG 16: OUR REALITY
Posted By: hobie [Send E-Mail]
Date: Wednesday, 16-Aug-2017 16:39:54
Hi, folks - Received via e-mail: =====

Subject: OUR REALITY
From: "The Office of Poofness" <2goforth@humanus.ca>
Date: Wed, August 16, 2017 4:30 pm Zap Says

HI ALL, WITH ALL THE ROADBLOCKS AND DELAYS THAT HAVE BEEN EXPERIENCED, ESPECIALLY LATELY, WE ARE VERY BEHIND IN MANY SCHEDULED THINGS THAT WERE TO BE DONE. YOUR HELP HAS BEEN THE SAVING GRACE IN KEEPING STABILITY BUT I AM AFRAID IT WAS NOT ENOUGH.




GLAD TO KNOW THAT PEOPLE ARE GETTING HIP TO THIS SHYSTERS GAME!



I CAN NO LONGER KEEP THINGS STABLE FOR THE TEAM AND I AM AFRAID THAT WITHOUT THE IMMEDIATE (AND PROMISED) RELIEF FUNDS, SOME WILL PASS. SHELTER AND FOOD ARE RARE COMMODITIES FOR SOME OF US, SO THE LIST GOES ON.
AS DOES YOUR WEEKLY LIES TO SUCKER THE GULLIBLE OUT OF PITY DONATIONS!

ONE ITEM OF NOTE WERE THE NASTY THINGS PUT OUT BY NAY-SAYERS ON THE NET THAT REQUIRED SOME ATTENTION BEFORE FUNDS COULD FLOW. ALL SUCH PEOPLE HAVE BEEN REGISTERED PROPERLY FOR THEIR THOUGHTFUL AND CONSIDERATE ACTIONS, FACEBOOK AND ALL. MAY THEY RECEIVE LUMPS OF COMBUSTIBLE CARBON AT THE RIGHT TIME, AND IN THE RIGHT SPOT.

I MANAGED TO GET PART OF THE WAY TO GET MY JOB DONE WITH THE FOUNDATION, BUT THE LAST MILE IS MISSING AND I FELL SHORT OF THE MARK TO GET THAT DONE. WILL IT HAPPEN? YES IT WILL, I DO KNOW THAT BUT IT WILL HAPPEN LATER THAN SOONER AS I FAILED IN GETTING SOME THINGS DONE. I THINK IT WILL BE ANOTHER WEEK AND HALF BEFORE THE OTHER RESOLUTION WILL COME AND PROVIDE FOR THE FIRST FUNDS. THERE IS NOT MUCH THAT CAN BE DONE ABOUT IT UNLESS THERE IS A WEALTHY AND KIND HEARTED BENEFACTOR OUT THERE THAT CAN SUPPORT WHAT WE ARE DOING FOR THE NEXT LITTLE BIT. UNFORTUNATELY, SUCH PEOPLE ARE SCARCE AND MOST OF THEM ARE SO JADED THAT THEY HAVE DISAPPEARED FROM VIEW.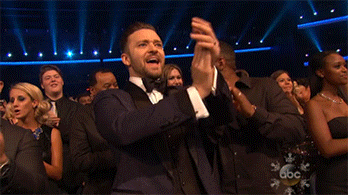 THIS BATTLE IS NOT EASY AND IT IS ALL TOO SIMPLE TO GIVE UP, AND BELIEVE ME AFTER SO MANY YEARS TRYING, I TOO FEEL ON THE EDGE OF GIVING UP THE FIGHT BUT I JUST CAN'T SEEM TO DO IT REGARDLESS OF WHAT IS HAPPENING, AND HOW SAD I GOT. THE LAST STRAW IS BEING HOMELESS AND LIVING IN A CAR. AT LEAST I HAVE ONE BUT ONLY A QUARTER TANK OF GAS LEFT. SO SURVIVAL IS EASY JUST UNCOMFORTABLE. LOSING POSSESSIONS IS A DIFFERENT MATTER THOUGH.

THE GOOD NEWS IS THAT WE WILL INDEED MAKE IT THROUGH, BUT THE BAD NEWS IS THERE ARE CASUALTIES NOW AND A FEW MORE IN THE NEXT DAYS UNLESS A KIND SOUL STEPS UP TO GIVE THE KIND OF HELP NEEDED.



IF THERE IS A BENEFACTOR OUT THERE SITTING ON THE SIDELINE, WATCHING AND WAITING…PLEASE STEP UP AND SAY HI. WE NEED YOU IN THE BEST WAY RIGHT NOW AND NOT FOR LONG EITHER – THIS IS JUST TO KEEP US ALIVE AND KICKING TO GET THIS DONE. YOU WOULD BE HELPING ALL OF US TO BE ABLE TO WORK. THIS WORK IS ALL IMPORTANT AND MUST BE DONE CORRECTLY WITHOUT FALTERING AS THIS TIME IS TOO CRITICAL FOR US AND FOR OUR HUMANITY. WE ARE ON THE BRINK OF SUCCESS, AND THE LAST MILE ALWAYS SEEMS TO BE THE TOUGHEST.

THAT IS MY LAST REQUEST AND IF I AM NOT AVAILABLE OR INDISPOSED, PLEASE HELP THE TEAM. THEY DESERVE EVERY OUNCE OF SUPPORT THAT CAN BE GIVEN TO SUCH MEN AND WOMEN THAT FOR THE LAST 4 YEARS HAVE DECIDED TO FOLLOW THEIR HEARTS AND THROW THEIR ALL INTO THIS EFFORT FOR OUR HUMANITY. THEY ARE A SELFLESS LOT, AND WELL WORTH THE INVESTMENT OF YOUR HEART, TIME AND MONEY. THEY WILL BE HERE FOR YOU AND EVERYBODY ELSE WITHOUT FAIL. THE INTEGRITY OF THE TEAM IS SUCH THAT YOU CAN BE ASSURED THAT FUNDS WOULD NEVER BE SQUANDERED AND ALWAYS USED FOR THE RIGHT REASON. IF YOU DEAR BENEFACTOR REQUIRE A RETURN FOR YOUR HELP, THAT CAN BE A SUBJECT OF A CONVERSATION AS WE WILL HAVE SOME FUNDS TO PROVIDE FOR THAT.


BUT FIRST AND FOREMOST, KEEP THIS WHAT WE HAVE ALL BUILT, WORKING. MUCH THANKS. GOD BLESS. LOVE AND LIGHT
IN OUR SERVICE ZAP


Contributions Thank you for your support as we do our best to keep you up to date. We couldn't do this Without Your Help.!!! Please go to Paypal.com using the account address: goneforthfornow@gmail.com to support the cause. Please remember to click friends and family when sending. If you are not a member of paypal and sending a donation please send an e-mail to goneforthfornow@gmail.com so we can log you in and send you a Thank You. We appreciate all the help you continue to provide in keeping food on people's tables, medical needs met, computers running and shelter .
With Much Gratitude and Appreciation, Susan
Love and Kisses,
"The Office of Poofness"
ZAP, Susan and Staff


===== --hobie


Thanks to: http://www.rumormillnews.com

*****************
Out Of Mind
www.oom2.com

Admin





Posts

: 5586

---

Join date

: 2011-08-16


Location

: Woodstock Nation



---
Permissions in this forum:
You
cannot
reply to topics in this forum