POOFness for JUNE 28: The Mid Week by ZAP from "The Office of Poofness"
Posted By: hobie [Send E-Mail]
Date: Wednesday, 28-Jun-2017 19:53:11
Hi, folks - Received via e-mail: =====

Subject: The Mid Week by ZAP from "The Office of Poofness''
From: "The Office of Poofness" <2goforth@humanus.ca>
Date: Wed, June 28, 2017 7:37 pm

Zap Says

HI ALL I AM GRIEVING AS ANOTHER BROTHER I HAVE BEEN HELPING HAS DIED. DR. HENRYK PLASKATY COULD NOT BE SAVED BECAUSE OF ALL THE DELAYS WE HAD WITH THE FUNDS. HE NEEDED A KIDNEY TRANSPLANT COMPLICATED BY DIABETES. HENRYK HAD THE MELANOMA CURE.

I AM DEVASTATED AND SO ARE HIS CHILDREN WHO GAVE EVERYTHING TO KEEP HIM ALIVE AND NOW THEY ARE POOR AS WELL AS FATHERLESS. IF YOU WISH TO GIVE A HAND AND GIVE THEM SOMETHING I WILL MAKE SURE THEY WILL GET IT AND LOOKED AFTER.

THIS WAS AN ABSOLUTELY NEEDLESS PASSING AS IT WOULD NOT HAVE BEEN MUCH TO SAVE HIM. WE ARE LOSING PEOPLE FOR LACK OF TREATMENT, AND I MAY BE NEXT IF NOT CAREFUL.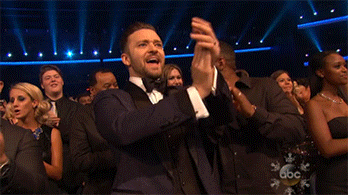 UNFORTUNATELY, I LOOK AFTER MYSELF AFTER I MAKE SURE OTHERS ARE OK AND THAT DOES NOT WORK FOR ME. DOING MY BEST TO RECOVER AND GET FIXED.

BEING BLOCKED BY WHOEVER AND NOT GETTING THE FUNDS IN A TIMELY MANNER IS THE THING THAT HAS FACTORED IN SO MANY NEEDLESS PASSINGS. I AM SICK TO MY STOMACH IN REGARD TO THE PEOPLE THAT HAVE HINDERED AND PREVENTED OUR HUMANITY FROM DEVELOPING AND ENJOYING PEACE AND PROSPERITY.

I AM NOT IN THE GREATEST MOOD RIGHT NOW SO I WILL CUT THIS SHORT. WE ARE ALL WORKING TO GET THE FUNDS RELEASED AS BEST AS WE CAN AND YES IT DOES LOOK VERY GOOD, BUT WE ARE STILL IN BLACKOUT FOR A BIT LONGER. WORK WILL START SOON. THANKS FOR YOUR SUPPORT. CHERISH YOUR SPOUSE, YOUR CHILDREN, YOUR FRIENDS AND NEIGHBORS. WE DO NOT LAST TOO LONG ON THIS PLANET. YOU ARE MISSED HENRYK. GOOD JOURNEY. MUCH LOVE AND GOD BLESS. IN SADDENED GRATITUDE LOVE AND LIGHT IN OUR SERVICE ZAP

"GOD IS; I AM; WE ARE" "BE GOOD, BE LEGAL, TELL TRUTH" JUNE 28, 2017 COPYRIGHT ZAP 2013-2017



Contributions Thank you for your support as we do our best to keep you up to date. We couldn't do this Without Your Help.!!! Please go to Paypal.com using the account address: goneforthfornow@gmail.com to support the cause. Please remember to click friends and family when sending. If you are not a member of paypal and sending a donation please send an e-mail to goneforthfornow@gmail.com so we can log you in and send you a Thank You. We appreciate all the help you continue to provide in keeping food on people's tables, medical needs met, computers running and shelter . With Much Gratitude and Appreciation, Susan Love and Kisses, "The Office of Poofness" ZAP, Susan and Staff


===== --hobie


Thanks to: http://www.rumormillnews.com
*****************
Out Of Mind
www.oom2.com

Admin





Posts

: 5612

---

Join date

: 2011-08-16


Location

: Woodstock Nation



GURU HUNTER





Posts

: 2881

---

Join date

: 2015-04-20



wow, so much for the all-loving, benevolent Asian grandpa who is controlling the timing of the release...guess he doesn't give two shits about dying friends of Zap...so much for benevolence...couldn't even spare a few bucks to help someone in their time of need...
GURU HUNTER





Posts

: 1898

---

Join date

: 2015-08-13



Did Jerzy post any pics of the deceased?
GURU HUNTER





Posts

: 20038

---

Join date

: 2012-04-10



Poor man.  Lost his wife in November 2016.  Been married 40+ years.  At least they can rest in peace knowing that Zap will be looking after their orphaned children.....  Who would be in their early sixties.  

Kinda hard to keep all these stories straight, isn't it Jerzy?
Subject: Mid-Week by ZAP from 'The Office of Poofness"
From: "The Office of Poofness" <2goforth@humanus.ca>
Date: Wed, November 30, 2016 4:52 pm
ZAP SAYS
HI ALL
AS I SAID EARLIER, WE ARE DONE. THE TREK HAS BEEN LONG, HARD, AND MANY HAVE GIVEN THEIR ALL IN THE FINAL SACRIFICE. UNFORTUNATELY, THOSE THAT PASSED TOO EARLY DID SO BECAUSE OF MEDICAL ISSUES. WE DID NOT HAVE THE FUNDS TO GIVE THEM THE LIFE SAVING ATTENTION THEY NEEDED. THE MOST RECENT IS BASIA (BARBARA) PLASKATY, DEARLY BELOVED WIFE OF DR. HENRYK PLASKATY.
OVER 40 YEARS TOGETHER, DR. PLASKATY IS DEEPLY INVOLVED IN SEVERAL CURES, THE MAIN ONE BEING A CURE FOR MELANOMA. HE WAS CARING FOR HIS DEAR ONE WHILE DIABETES RAVAGED HIS BODY AND KIDNEYS FAILING. HE HAS TO GO TO DIALYSIS SEVERAL TIMES A WEEK TO STAY ALIVE, AND THE CONDITION HAS GROWN TO DANGEROUS LEVELS WITH A DISTENDED STOMACH (3X NORMAL), AND A BURNING NEED FOR A KIDNEY TRANSPLANT. PART OF OUR TEAM, WE CAN FINALLY GIVE HIM (AT LEAST) GIVE HIM THE LIFE SAVING FUNDS FOR A TRANSPLANT.
ALL OF THESE TRAGIC EVENTS HAVE ONLY MADE OUR DETERMINATION SO MUCH MORE RESOLUTE. MY ASKING FOR YOUR HELP IS SPURRED BY THESE CRITICAL NEEDS, AND NOTHING MORE. IN THIS RESPECT, I HAVE COUNTED ONE FELLOWS COMMENTS AT OVER 800 EMAILS. HE IS PROLIFIC, AND HIS BYLINE DOES NOT CHANGE MUCH. BELOW IS A WONDERFUL EXAMPLE OF HIS MUSHY MIND. I DO THIS ONLY BECAUSE THE HARD TIMES ARE OVER, AND I CAN POINT A FINGER AT HIM AND HIS RAMBLING TONGUE.


GURU HUNTER





Posts

: 20038

---

Join date

: 2012-04-10



AHAHAHAHAHA
*****************
Out Of Mind
www.oom2.com

Admin





Posts

: 5612

---

Join date

: 2011-08-16


Location

: Woodstock Nation



---
Permissions in this forum:
You
cannot
reply to topics in this forum