Buy and Sell
18,95 $

Fri Sep 13, 2019 11:53 am

Tranquil Treasures
Current date/time is Fri Nov 22, 2019 6:26 am
Search found 2 matches for LyinAdamMontana
@smb

wrote:Glad to find this site. Checking some old email, I see that

#LyinAdamMontana

sites are defunct. This guy was a scammer from the word go. Whenever I called him on this, "The Dinar is going to revalue next Thursday," BS, he always said, "You can unsubscribe anytime." He was prolly pissed because I bought my Dinar from a bank, not him at his inflated price, and I didn't pay for his "VIP Membership" that was going to send a limo for me to take me to the bank on RV day. I have about $1000 USD in Dinar. If I got 10 cents for every time "Montana" said it was about to revalue, I'd be a millionaire! I also have some Vietnamese Dong that I've been holding for quite some time. I am at the point that at 8 years in, I think it was fun to do, but the big payday is never going to happen. My accountant invested as well, but he told me up front, "My life's experience tells me we ain't gonna get rich!" I think he was right  :yes:


Welcome to Dinar Daily!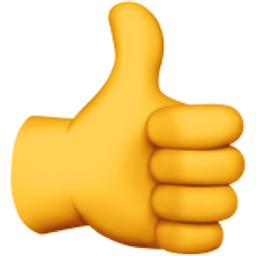 by RamblerNash

on Tue Jan 16, 2018 3:45 am
Search in: WELCOME GUESTS and NEW MEMBERS
Replies: 16
Views: 8187
Glad to find this site. Checking some old email, I see that
#LyinAdamMontana
sites are defunct. This guy was a scammer from the word go. Whenever I called him on this, "The Dinar is going to revalue next Thursday," BS, he always said, "You can unsubscribe anytime." He was prolly pissed because I bought my Dinar from a bank, not him at his inflated price, and I didn't pay for his "VIP Membership" that was going to send a limo for me to take me to the bank on RV day. I have about $1000 USD in Dinar. If I got 10 cents for every time "Montana" said it was about to revalue, I'd be a millionaire! I also have some Vietnamese Dong that I've been holding for quite some time. I am at the point that at 8 years in, I think it was fun to do, but the big payday is never going to happen. My accountant invested as well, but he told me up front, "My life's experience tells me we ain't gonna get rich!" I think he was right  :yes:
by smb

on Mon Jan 15, 2018 2:15 pm
Search in: WELCOME GUESTS and NEW MEMBERS
Replies: 16
Views: 8187