Nokia introduces a new phone package with high capabilities supported by artificial intelligence 
19/11/2019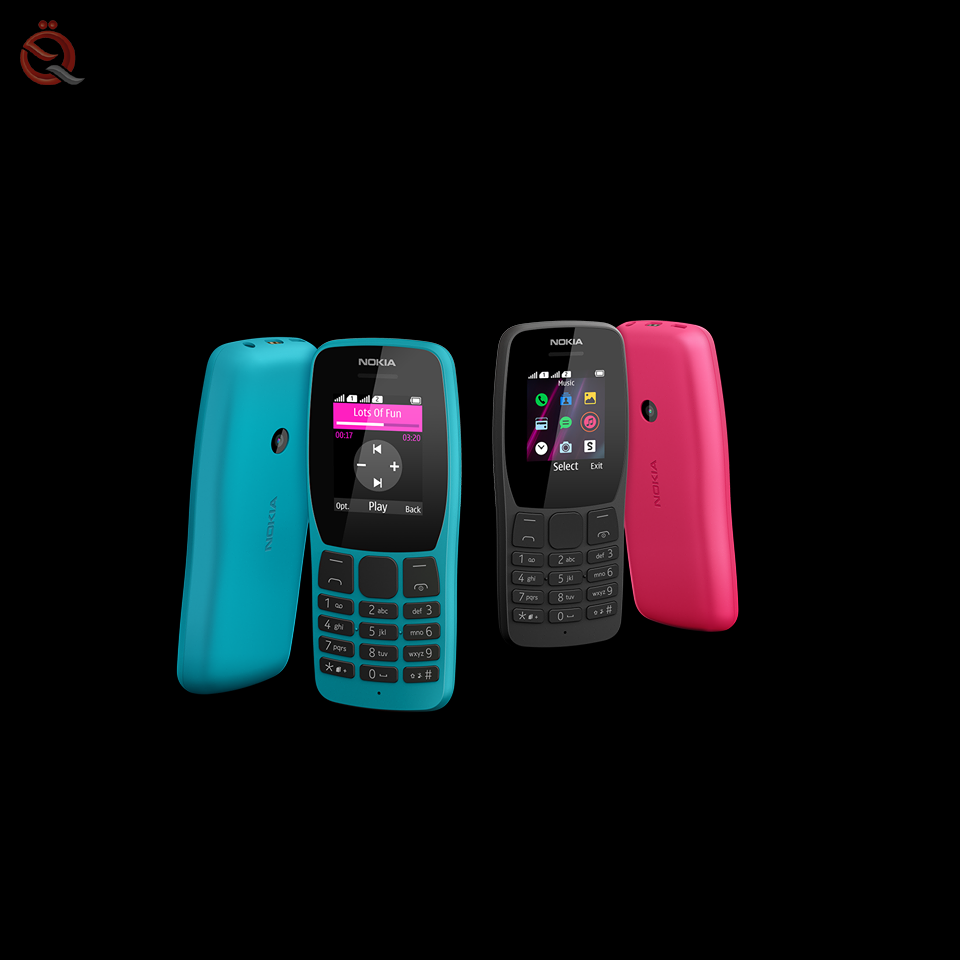 Announced HMD global developer of devices Nokia phones, on Tuesday, launched five new phones.
The company said in a statement seen by the "economic news" that "two of them are smart, Nokia 7.2 equipped with a triple camera with a super-strong 48 megapixel camera, and Nokia 6.2, which combines the screen with amazing clarity and advanced triple camera supported by the characteristics of artificial intelligence."
The company also confirmed its expansion into the classical phones category as it seeks to cope with the demands of modern telecommunications networks and the aspirations of consumers in different markets.
The company introduced the Nokia 800 TAV, the first Nokia phone high durability of HMD , which represents a milestone in the center of Nokia 's ultra - phones endurance with batteries that last for long periods of time, and a list of other trendy basic features, such as Google , assistant Oatsab communication technology fourth 4 generation G .
The other phone, the Nokia 2720 foldable comes with a compact appearance and is very compatible with the sense of touch, making it easy to use, thanks to the features of artificial intelligence included.
The statement revealed "Nokia 110 is centered in its capabilities around entertainment at a very reasonable cost."
HMD confirms its vision for the future of Nokia phones, which is based on its belief that technology and innovation should motivate users and not be linked to a particular price category.
It is scheduled to target those investments consolidate the excellence of Nokia phones through innovation in photography, protection, design and materials, and to provide features and benefits of networks of modern communication to the largest number of users, as announced HMD global as well as for its commitment to providing a distinctive bouquet of compatible phones with fifth - generation technologies for communications 5 G Affordable in 2020.
Patrick Harb, General Manager of HMD Global Middle East, said: "The new versions of Nokia phones reflect our philosophy of providing high-quality user experiences at an exceptional cost, both in the quality of presentation and photography."
"The new phones feature unique designs, using high-tech materials and keep up with the richness of our heritage, and allows users to enjoy their favorite broadcast services on their phones in high definition wherever they are."
HMD unveiled today the phone and Nokia 6.2, which provides a leading user experience in this category, both in the quality of the display or photography, in addition to the phone Nokia 6.2 ( Nokia 6.2 ) a qualitative leap in the craftsmanship of industry and explore new materials, which will allow distinctive Finnish designs in The middle class of telephone sets.
The other Nokia 7.2 also features a powerful 48-megapixel triple camera with Quad Pixel technology and ZEISS lenses  , with unique technologies and features for the first time in the world of phones.
It also offers advanced high and low imaging capabilities with night shooting mode, using built-in low-light imaging technology compatible with the ultra-sensitive primary camera, and the Nokia 7.2 runs on a two-day battery.
The Nokia 6.2, the first of the Nokia 6 series phones with triple camera and high-definition display technology, allows users to experience great viewing, and taking detailed pictures, and thanks to its exclusive two-day battery, will be available to users, reflecting the Finnish heritage that combines High-end, trans-time industry and innovative materials that create a smooth and glamorous look.
Joining the market-leading classic phone portfolio, the Nokia 800 TAV is the world's first HMD- enhanced phone , offering a new level of endurance to users around the world.It is protected against shocks, heat tolerance and is ideal for outdoors or adventure enthusiasts. And trips.
The classic Nokia 2720 foldable, rolled out with a renewed visualization for modern users, is compact and compatible with the sense of touch, and using super-easy thanks to the characteristics of artificial intelligence. The phone has a foldable design, combining simplicity and reliability in a robust, hassle-free digital device.
For the Nokia 110, it includes a completely new addition to the Nokia classic range, and includes all the entertainment features such as MP3 music player, built-in camera, and FM radio. It also features popular electronic games such as the famous Snake game, and has a battery that allows the user to talk from sunrise until sunset with one charge.

claud39

VIP Member





Posts

: 11956

---

Join date

: 2018-11-04




---
Permissions in this forum:
You
cannot
reply to topics in this forum