[size=36][rtl]Public and private sector cooperation attracts international investment[/rtl][/size]
Saturday 02 November 2019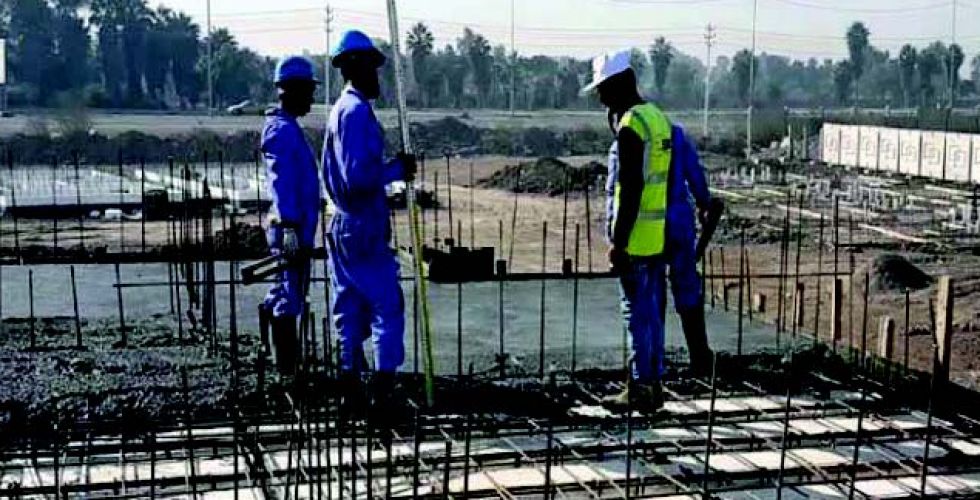 Baghdad / Hussein Thaghb
 
Emphasizing that the local labor market can be activated and directed towards real sustainable development in the country, and this requires that everyone work to create an attractive working environment for international companies listed on the International Labor List, to ensure the qualitative implementation of the campaign campaign required by all cities of Iraq, and provide jobs For all those of working age.
Abdul Hassan al-Shammari, the economic specialist, said: "Moving towards an ideal work environment is important from now, and can be described as a remedy for the current stage, and the problems of the national economy," pointing out that "the need to improve services is inevitable and need projects and in turn provide jobs for most young people in various The projects require skilled and traditional hands. "
He added that "in the detailed production, it is different in its economic feasibility, because the workspace is wider and characterized by permanent, where the goal is to achieve sustainable development, with the necessary elements to achieve this trend, and we now only work to attract international investment and everyone supports the projects within "We provide them with the exclusive support and calendar guidance and to create for the international effort all the catalysts of business success in such a way that international companies are racing to be present in the Iraqi labor market."
He stressed "the importance of starting a new phase in dealing with the investments that come to Iraq, and form a new picture of the reality of work cancels the previous picture formed by international companies, which has made the international effort specialized and classified on the list of international work turn a blind eye to Iraq for many years."
Member of the Baghdad Economic Forum Jassim Al-Aradi between that "the modernization of plans and strategies for various sectors is required, and here Iraq can have cooperation with major international planning centers in order to draw important work paths, which can reduce the time and effort in the specific implementation of the range of projects required by the country in the stage First. "
He added that "talk about projects must be preceded by great efforts to create an ideal and attractive working environment for international companies competent and classified on the global work list, without which we must achieve the development goal in full, which requires that we create twinning between the public and private sectors, The current stage requires that the public sector be a true supporter of the investment effort away from all the confusion that accompanies the implementation of projects.
Al-Aradi called on the concerned parties to "work to create one national and ideal window, and be a mini institution granting investment licenses without any complication, to announce the required requirements on its website and accomplish its work within a few hours or days, as in the regional countries and in
He pointed out that "the solution of economic problems is not complicated in a rich country such as Iraq and can be rapid, and touched by the citizen within a period of not more than two years, but this needs to actually work on the ground and determine where to start, all sectors can be the starting point for success Industry, agriculture, tourism and geographic location all have the potential for rapid success, which facilitates the task of achieving sustainable development and multiple financial revenues. "

claud39

VIP Member





Posts

: 11915

---

Join date

: 2018-11-04




---
Permissions in this forum:
You
cannot
reply to topics in this forum