http://petra.gov.jo/Include/InnerPage.jsp?ID=8580&lang=ar&name=economic_news
The Central Bank of Iraq reviews the Jordanian experience in Islamic insurance
AMMAN, March 31 (Petra) - The Islamic Insurance Company hosted a delegation from the Central Bank of Iraq to learn about the principles of Islamic Takaful insurance and its practical applications by looking at the experience of the company and benefiting from its expertise and help the Iraqi Central Bank to develop a system for establishing insurance companies in Iraq. 
The delegation was briefed on the practical applications of the insurance operations and all the technical applications followed by the company and the policies and procedures of control and internal control and procedures related to best practices in insurance and governance based on the laws and regulations and regulations issued by the regulatory authorities in the Kingdom, Jordanian Insurance.
The Director General of the Islamic Insurance Company Ahmad Sabbagh said in a statement issued by the company on Sunday that the visit of the delegation of the Central Bank of Iraq comes within the policy of the company to strengthen the process of Takaful insurance sector locally, Arab and world, and to allow those interested in this sector of specialists to identify Islamic Takaful insurance Assisting and contributing to the establishment of Takaful insurance companies. 
He added that the interest of the Iraqi side in the Jordanian experience in this field comes to the importance of the experience of the Islamic insurance company, which lasted for about 23 years, which is the first Islamic insurance company in Jordan, and contributed to the establishment of the rules of Takaful insurance, to become the experience of Jordan a pioneer in this area.
In turn, the adviser of the Central Bank of Iraq, Walid Aydi Abdul Nabi, head of the Iraqi delegation, expressed the Central Bank's thanks and appreciation to the management of the Islamic insurance company for their cooperation in providing information that enables them to take a step to establish Takaful companies along the lines of the Jordanian experience. 
It is noteworthy that the Islamic Insurance Company offers insurance products that meet the needs of the Jordanian market in accordance with the provisions and principles of Islamic Sharia. 
- Petra (Petra) 

claud39

VIP Member





Posts

: 11956

---

Join date

: 2018-11-04



https://www.mawazin.net/Details.aspx?jimare=40573
[size=36]The Central Bank of Iraq reviews the Jordanian experience in Islamic insurance[/size]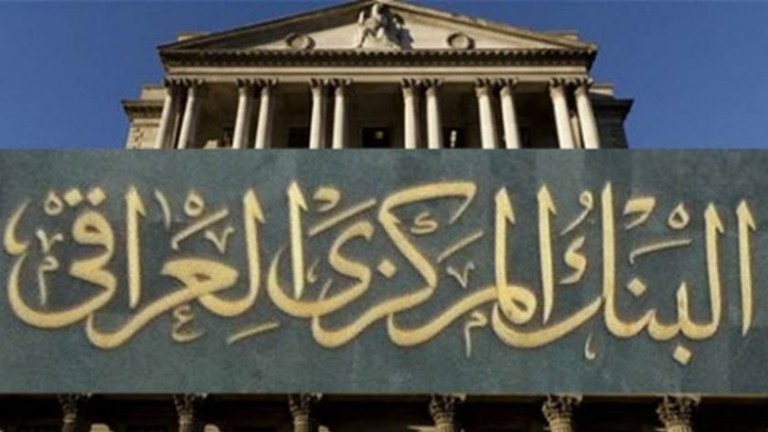 BAGHDAD - 

A delegation from the Central Bank of Iraq visited the Islamic Insurance Company in Jordan to learn about the principles of Islamic takaful insurance and its practical applications by reviewing the experience of the company and benefiting from its expertise and helping the Iraqi Central Bank to establish a system for establishing insurance companies in Iraq. 
"The Islamic Insurance Company has received a delegation from the Central Bank of Iraq to learn about the principles of Islamic Takaful insurance and its practical applications," said the Jordanian News Agency (Petra) in a statement read by Mawazine News. To develop a system for the establishment of insurance companies in Iraq.
"The visit was the first of its kind. The delegation was briefed on the practical applications of insurance operations, all the technical applications followed by the company, policies and procedures of internal controls and procedures, and the best practices in insurance and governance, based on the laws, regulations and regulations issued by the regulatory authorities in the Kingdom. , Which governs the activities of the Jordanian insurance sector. 
"The visit of the delegation of the Central Bank of Iraq comes as part of the company's policy to enhance the process of the Takaful insurance sector locally, Arab and internationally, and to allow those interested in this sector to identify Islamic Takaful insurance and assistance," said Ahmed Sabbagh, Director General of Islamic Insurance Company. And to contribute to the establishment of Takaful insurance companies. "
Sabbagh added that "the interest of the Iraqi side in reviewing the Jordanian experience in this field comes to the importance of the experience of the Islamic insurance company, which lasted about 23 years, which is the first Islamic insurance company in Jordan, and contributed to the establishment of the rules of Takaful insurance, the field". 
In turn, the adviser of the Central Bank of Iraq, Walid Aidi Abdul Nabi, head of the Iraqi delegation, expressed "the Central Bank's thanks and appreciation to the management of the Islamic insurance company for their cooperation in providing information that enables them to take a step to establish Takaful companies along the lines of the Jordanian experience." 
The Islamic Insurance Company provides insurance products that meet the needs of the Jordanian market in accordance with the provisions and principles of Islamic law

claud39

VIP Member





Posts

: 11956

---

Join date

: 2018-11-04




---
Permissions in this forum:
You
cannot
reply to topics in this forum