https://www.alsumaria.tv/news/262800/%D9%86%D8%A7%D8%A6%D8%A8-%D8%A7%D9%84%D8%A7%D8%AA%D9%81%D8%A7%D9%82%D9%8A%D8%A9-%D8%A7%D9%84%D8%AC%D8%AF%D9%8A%D8%AF%D8%A9-%D8%A8%D9%8A%D9%86-%D8%A7%D9%84%D8%A7%D9%82%D9%84%D9%8A%D9%85-%D9%88%D8%A8%D8%AA%D8%B1%D9%88%D9%84%D9%8A%D9%88%D9%85-%D8%B1%D9%87%D9%86%D8%AA/ar
Deputy: the new agreement between the region and Petroleum, the sale of the Kurdistan gas until 2039
Thursday 7 March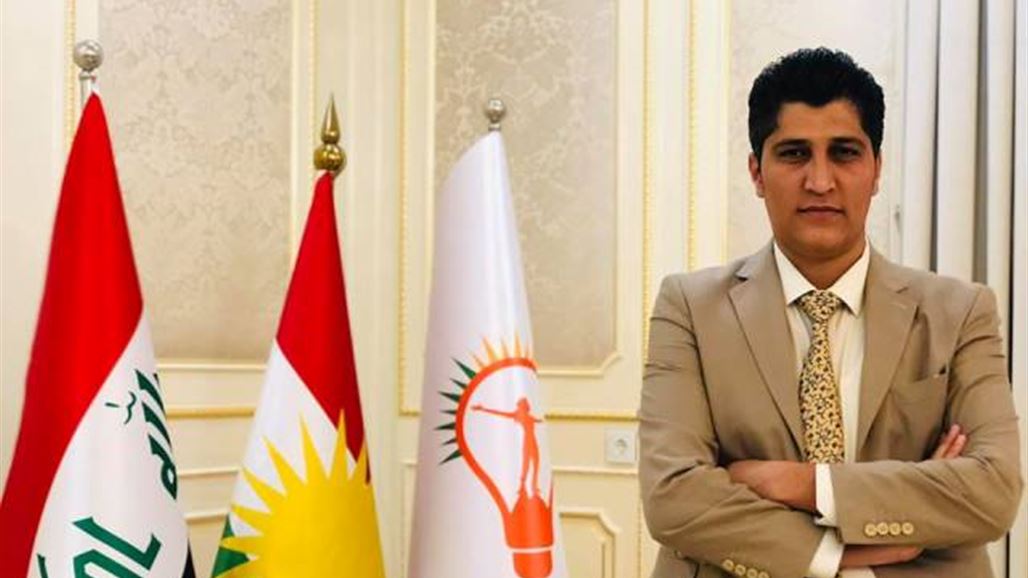 A 
Kurdish deputy said on Thursday that the new agreement between the region and Petroleum has been contingent on the sale of Kurdistan gas until 2039, warning of the "danger" of gas dependence on the region unless the file of natural resources management is resolved with the federal government. 

"The region signed with Pearl Petroleum Limited, a consortium led by Crescent Petroleum and Dana Gas, based in the UAE, a new agreement to produce and sell gas with the Kurdistan Regional Government for 20 years," Shamsuddin said in a statement received by Alsumaria News. This agreement will increase the gas production and sell it to the territorial government by an additional 250 million standard cubic feet per day by 2021. "




He added that "this increase is part of the expansion plans, which the coalition implemented in the Kurdistan Region, which lays gas to the region until 2039, warning of the seriousness of this matter to the federal government and the Kurdistan region and all the people of Iraq and future generations. 

He stressed that "the region has already paid one billion dollars to the company Dana Gas to settle a lawsuit in a court in London, considering this part of the wrong policies and family confusion there, which pays the price of the people multiplied each time, pointing out that all agreements concluded by the province with oil companies took place without Federal Government Flag ".

He called on the company to reconsider this agreement because of a legal dispute still exists between the federal governments and the region on the file management of natural resources has not been resolved so far in the Federal Court, "stressing that" this is one of the methods of the authorities in the province to impose the reality of the situation without waiting for legal provisions and desire to be The authority of the federal government in front of the status quo, and the lack of regional government to transparency in the oil sector. "

claud39

VIP Member





Posts

: 12519

---

Join date

: 2018-11-04




---
Permissions in this forum:
You
cannot
reply to topics in this forum