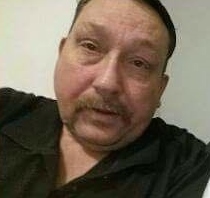 BREAKING NEWS - THE EVENT IS UNDERWAY!
EARTH DATE: 10272018
GREAT ONES,
WE HAVE BEEN IN COMMUNICATION WITH SEVERAL SOURCES THIS EVENING AND IT IS UNANIMOUS!
WE ARE HONORED TO BE AMONG THE FIRST AMBASSADORS TO EARTH TO HERALD THE GRAND NEWS THAT THE GREAT DAY OF HUMANITY IS ABOUT TO DAWN!
THIS IS NOT A JOKE, IT IS NOT FAKE NEWS, IT IS NOT MADE UP!
THIS INFORMATION WILL BE ABLE TO BE PROVEN TO ALL IN ONLY DAYS FROM NOW!
WE HAVE THE GREEN LIGHT TO NOW SPEAK MORE OPEN ABOUT CHANNELED INFORMATION THAT MANY OF US RECEIVED LAST WEEK IN OUR COMMUNICATIONS WITH OUR SPIRIT GUIDES AND IN REGARDS TO WHY ALL THOSE SOLAR OBSERVATORIES WHERE SHUT DOWN TO THE PUBLIC AND WHY SO MANY NASA SATELLITES WENT OFF-LINE.
* ARE YOU READ TO HEAR THIS? WE THINK YOU ARE! *
AN ARMADA OF 30,000 LIGHT SHIPS CARRYING BENEVOLENT EXTRA TERRESTRIALS WAS CLEARLY SPOTTED THROUGH SOLAR TELESCOPES, LEAVING OUR SUN AND HEADING OUT INTO OUR SOLAR SYSTEM.
AGENCIES, WANTED TO KEEP HUMANITY IN THE DARK AS USUAL AND SHUT DOWN ALL THE PUBLIC FEEDS THAT MIGHT SHOW THIS MASS INFLUX OF LIGHT SHIPS AROUND THE SUN! THE LIGHT ON EARTH IS TOO STRONG NOW AND IT IS INCREASING SO THE INFORMATION IS STARTING TO LEAK OUT REGARDLESS!
MANY OF US HAVE DIRECT TELEPATHIC CONNECTIONS TO THESE ANGELIC BEINGS WHO ARE HERE TO ASSIST AND THEY TRANSMIT THEIR MESSAGES DIRECTLY TO US!
WE WERE ASKED TO KEEP IT HUSH FOR A FEW DAYS, FOR THE SAKE OF THE MISSION BUT NOW THE CAT IS ALREADY OUT OF THE BAG!
EVERY AUTHENTIC CHANNELER AROUND THE PLANET RECEIVED THIS SAME MESSAGE AND WAS TOLD BY OUR GUIDES TO NOT REVEAL ALL THE DETAILS AT FIRST! YOU WILL HEAR THE ACCOUNTS OF THESE CHANNELERS OVER THE NEXT FEW DAYS!
THE ARMADA OF LIGHT BEINGS THAT HAS COME INTO OUR GALAXY IS HERE TO ASSIST WITH THE GRAND EVOLUTION OF HUMANITY!
THE PLEIADIANS ARE THE LEAD RACE WITH MANY ANDROMEDANS, ARCTURIANS AND SIRIANS. THESE RACES ARE THE MOST HUMAN LIKE AND CAN INTERFACE WITH HUMANS BEST AND HAVE THE LEAD MISSION ROLE IN PLANETARY LIBERATION!
THERE ARE STAR APPROXIMATELY 150 OTHER RACES FALLING IN BEHIND THEM WHO ARE HERE TO ASSIST AS WELL!
LIGHT FROM THE GREAT CENTRAL SUN, DOWN TO THE CENTRAL SUN HAS BEEN DEFLECTED AND BOUNCED OF OF EARTH'S SUN BY THESE SHIPS USING ADVANCED TECHNOLOGY!
PART OF THE MISSION IS TO GET ENOUGH GAMMA PHOTON LIGHT INTO THE DARK SPACES OF THE 3D MATRIX AND THE OTHER PART OF TH EMISSION WAS AN OFFENSIVE ONE TO ATTACK THE ARCHONS AND WIPE THEM OUT COMPLETELY!
THIS SAME OFFENSIVE MISSION INCLUDED AN INCREDIBLE OPERATION TO DISMANTLE A QUANTUM DIMENSIONAL TIME DEVICE CALLED A DYSON SPHERE THAT WAS 4 LIGHT YEARS IN DIAMETER THAT HAS BEEN BLOCKING ANY PREVIOUS ATTEMPTS OF ASCENSION IN THIS SOLAR SYSTEM! THIS DEVICE IS WHAT CAUSED THE STRANGE REPORTS OF THE MANDELA EFFECT, AND IT PLAYED A MAJOR ROLE IN HIJACKED 4 PREVIOUS ASCENSION TIME-LINES AND STOPPED ALL OF US DEAD IN OUR TRACKS!
I PERSONALLY KNOW OF THESE 4 DATES AND I CAN TELL YOU IT WAS GOING TO HAPPEN THE NEXT DAY AND WHEN I WOKE UP, I KNEW I HAD BEEN THROWN ONTO AN ALTERNATE ARTIFICIAL LOWER TIME-LINE!
ALL OF THESE BLOCKS HAVE BEEN CLEARED NOW IN PREPARATION FOR WHAT YOU KNOW DEEP INSIDE IS ABOUT TO HAPPEN!
SOMETIMES IT HAS ALL SEEMED LIKE A DISTANT DREAM, BUT STILL THE SMALL SPARK OF LIGHT AND HOPE CONTINUED TO SHINE IN EACH OF US UNTO THIS VERY DAY!
LIFT UP YOUR HEADS, AND SEE GREAT ONES!
BEHOLD THE GLORY THAT WAS SET FORTH BEFORE THE FOUNDATION OF THE EARTH!
THE GREAT TIME HAS FINALLY COME AND ITS TIME TO WRAP UP THIS GRAND MISSION AFTER SO, SO LONG!
IT WILL TAKE SOME TIME DEAR ONES FOR ALL OF THIS TO TRULY SINK IN, BUT WHEN IT DOES, YOU WILL CRY AND FEEL SO DEEP ABOUT IT ALL! THE IMPLICATIONS OF WHAT SEEMED TO GOOD TO BE TRUE WAS EXACTLY THE WAY WE HAVE SAID THE ENTIRE TIME!
WE ARE STILL IN THE PRE-EVENT DAYS, BUT WE TELL YOU THERE IS ONLY DAYS LEFT UNTIL THIS THING IS FULLY TRIGGERED! MANY AMAZING THINGS WILL HAPPEN NOW AS THE SHIFT TO NEW EARTH STARTS TO TAKE PLACE!
THERE ARE ONLY A SMALL NUMBER OF ARCHONS LEFT THAT STILL HAVE THEIR GRIP ON HUMANS AND WHEN THESE ARE GONE, EVERYONE WILL WAKE FROM THEIR LONG SLEEPY NIGHT!
THE ASCENSION IS VERY REAL DEAR ONES, THE EVENT IS VERY REAL AND WILL BE TRIGGERED BEFORE THE END OF 2018 OR EARLY 2019!
SPECIFIC DATES ARE NOT A GOOD IDEA STILL BECAUSE THE ASCENSION TIME-LINE HACKING OF THE PAST!
WE ARE TOLD TO SPREAD THE GOOD NEWS NOW AND THAT FINALLY IT WILL BE RECEIVED AND VERIFIABLE. ALL OF THIS FIRST BIT OF INFORMATION IS NOT FOR THE AVERAGE SLEEPING HUMAN AND THIS KNOWLEDGE PRIMARY STORY IS FOR ALL OF YOU WHO HAVE AWAKENED TO THE FIRST AND SECOND WAVE LEVELS. AS THINGS UNFOLD ON EARTH, WE STILL HAVE THE JOB OF HELPING HUMANS INTEGRATE ALL OF THIS INFORMATION!
BE INTELLIGENT AND WAIT FOR THE PROPER TIME TO SAY TOO MUCH TO HUMAN FAMILY AND FRIENDS BECAUSE THEY ARE NOT READY TO RECEIVE THIS KIND OF INFORMATION! A PLAN WILL BE SET FORTH TO TRANSITION EVERYONE AS THEY ARE READY!
WE ARE LOVE BEINGS AND WE ARE INTELLIGENT AND OUR MISSION HERE IS TO BE HELPERS TO ALL WHO DWELL ON THE EARTH SO WE REMIND ALL TO DO THE RIGHT THING AND DO YOUR PART OF THIS GRAND MISSION! YOU WILL HAVE PLENTY OF OPPORTUNITY TO TEACH AND HELP THEM ALL!
IT IS NOW VERIFIED BY RELIABLE SOURCES THAT THESE STAR SHIPS WHERE BLASTING THE ARCHONS OUT OF THE ASTRAL REALM AND THE 350,000 YEAR OLD QUARANTINE (THE VEIL) THAT WOULD NOT ALLOW ASCENSION HAS BEEN COMPLETELY REMOVED!
I WROTE LAST WEEK ABOUT MICHAEL AND HIS ANGELS BATTLING DARK FORCES IN THE HEAVENS, AND THIS IS MORE TRUE THAN YOU KNOW! IT IS WRITTEN IN THE ANCIENT BOOKS IN REVELATION 12:6-7.
IN A MORE TECHNICAL VERSION, THERE HAS BEEN A FULL OUT BATTLE STAR GALACTICA TAKING PLACE JUST ABOVE OUR HEADS!
ALL THE HARD STUFF YOU HAVE BEEN FEELING FOR ABOUT THREE WEEKS IS YOUR PART IN THE TRANSMUTATION OF ALL THIS NEGATIVE ENERGY!
EVEN THOUGH THERE ARE ANGELIC FORCES IN SPACE FINISHING THEIR WAR, YOU AS A MEMBER OF THE FRONT-LINE GROUND CREW HAVE PLAYED THE MOST IMPORTANT PART IN ALL OF THIS!
THERE IS GOING TO BE A CELEBRATION ON THE LEVEL THAT MOST CANNOT IMAGINE AND YOU WILL RECEIVE THE CELESTIAL HONOR AND GLORY AND REWARD THAT IS DUE YOU!
ALL THE FORCES OF LIGHT IN THE SKIES AND ON THE EARTH HAVE COMBINED EFFORTS IN THE LAST STAGE OF MISSION FREEDOM EARTH TO PREPARE FOR THE GREATEST MOMENT OF HUMAN HISTORY!
YOU ARE ABOUT TO EXPERIENCE IT LIVE IN ALL ITS GRAND GLORY!
PREPARE FOR THE THE GREATEST EVENT IN HUMAN HISTORY!
"BEHOLD, I SAW A NEW HEAVEN AND A NEW EARTH AND THE FORMER ONE HAD PASSED AWAY!" 
MORE INFORMATION WILL BE FORTHCOMING OVER THE COMING DAYS FROM MANY CREDIBLE SOURCES AND ALL OF THIS WILL GO VIRAL ON A GLOBAL BASIS!
GOD-SPEED GREAT BEINGS OF LIGHT!