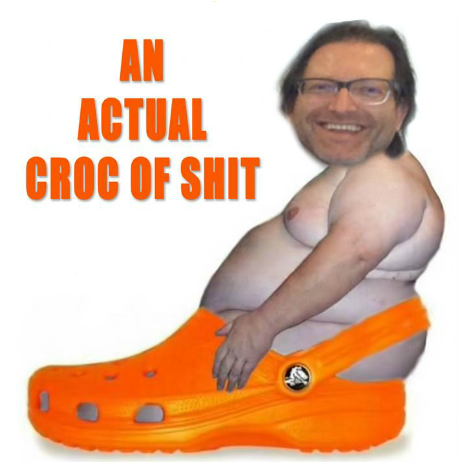 "Apples"
It's always important to compare apples to apples.
Below are listed the ten most valuable currencies on the old western world financial system.
These rates are nothing new, in fact, you can see the current rates for all currencies here:
https://treasury.un.org/operationalrat…/OperationalRates.php
What's new is that Zimbabwe is restoring their much maligned Zimbabwe Dollar (ZWD).
When then Vice President Emmerson Mnangagwa publicly stated the new Zimbabwe Dollar would be backed by the nation's vast gold and diamond reserves in July 0f 2017, the world took notice.
https://www-herald-co-zw.cdn.ampproject.org/…/gold-re…/amp/…
Now that Mnangagwa has been elected President, everyone in the world is now anticipating his announcement of the ZWD, and especially what rate the Reserve Bank of Zimbabwe (RBZ) will post, and more importantly, at what rate will the international finance community will honor.
We understand that new Zimbabwe rate to be hovering around $ 0.20 ZWD compared to $1.00 USD.
Now many think that if a currency rate is lower than the USD, it is worth less.
Not so.
Understand while the USD is still considered the global reserve currency it's not the most valuable currency, just the comparison benchmark.
Meaning, all currency values are compared against the USD, higher and lower; also understand that if a currency rate less than $ 1.00 USD it is actually more valuable than USD, while any rate greater than $ 1.00 USD means it is less valuable than the global reserve currency.
Make sense? Yes? No?
Well, think of it this way: Less is more, in currencies and in life.
To better explain this truth numerically, below I've listed the ten most valuable currencies in direct relationship to USD:
------------------------------
1. Kuwait Dinar (KWD)
$ 1.00 USD = $ 0.30 KWD
$ 1.00 KWD = $ 3.33 USD
2. Bahrain Dinar (BHD)
$ 1.00 USD = $ 0.38 BHD
$ 1.00 BHD = $ 2.65 USD
3. Oman Rial (OMR)
$ 1.00 USD = $ 0.39 OMR
$ 1.00 OMR = $ 2.60 USD
4. Jordan Dinar (JOD)
$ 1.00 USD = $ 0.71 JOD
$ 1.00 JOD = $ 1.41 USD
5. British Pound (GBP)
$ 1.00 USD = $ 0.72 GBP
$ 1.00 GBP = $ 1.39 USD
6. European Euro (EUR)
$ 1.00 USD = $ 0.80 EUR
$ 1.00 EUR = $ 1.24 USD
7. Cayman Islands Dollar (KYD)
$ 1.00 USD = $ 0.82 KYD
$ 1.00 KYD = $ 1.22 USD
8. United States Dollar (USD)
$ 1.00 USD = $ 1.00 USD (global reserve currency)
9. Swiss Franc (CHF)
$ 1.00 USD = $ 1.06 CHF
$ 1.00 CHF = $ 0.94 USD
10. Australian Dollar (AUD)
$ 1.00 USD = $ 1.28 AUD
$ 1.00 AUD = $ 0.78 USD
————————————————
So when the Zimbabwe Dollar is finally re-introduced to the world community (hopefully Wednesday afternoon when President Mnangagwa speaks at the United Nations General Debate), and assuming the world accepts the RBZ's new posted rate, Zimbabwe will overnight have the second most valuable currency in the world at $0.20 ZWD.
That's incredible, right? Go Wakanda! But but who has the most valuable currency?
Vietnam.
Yup, Vietnam has the highest per square kilometer of gold reserves anywhere in the world (Zimbabwe has the second largest reserves, hence the second highest currency value on the new asset backed quantum financial system).
https://www-herald-co-zw.cdn.ampproject.org/…/zim-boa…/amp/…
Today, the Vietnamese Dong currency stands at the below internationally acceptable rate:
$ 1.00 USD = $ 23,300.00 VND
$ 1.00 VND = $ 0.00004 USD
However, on said new quantum financial system, the coming or new VND rate is listed as follows:
$ 1.00 USD = $ 0.04 VND
$ 1.00 VND = $ 25.00 USD
Wait? What? Could the old financial system be that far off? That corrupt? That much of a blatant lie?
Yes.
And if these new rates are indeed true, that's not just immoral fiscal reporting by the central banking system, it is freaking monetary enslavement. Especially considering what the Vietnamese currency was worth before the 1969 war broke out:
$ 1.00 USD = $ 0.44 VND
$ 1.00 VND = $ 2.22 USD
Again, if you just go by every nation's in ground gold reserves, Vietnam would be number one, and Zimbabwe number two
But Zimbabwe has the higher of the two printed face values on their currencies / bond notes:
VND $ 500,000 versus
ZWD $ 100,000,000,000,000
So the ZWD will redeem for far more than the VND, even though the VND has a much higher currency value.
And that folks, is what is happening in your world today.
Believe, don't believe. Your call.
But we are ALL living at the end of human financial enslavement, and why it's important for ALL to pay closer attention to last minute geopolitical GESARA compliance events, which are right now snapping into place day and night, by the hour, seven days a week.
Just ask Theresa May in U.K. with regards to Brexit negotiations. Watch the British Pound go into a free fall if Britain leaves the European Union without a reasonable exit deal.
Prepare for massive consciousness shifts in what is actually understood as true versus what has historically been reported.
The difference between the two will be dangerously stunning to most.
Because what was once considered pure fantasy will soon become everyone's new reality.
And ALL must deal with the new world reality—equally—ready or not.
Just as once war torn and badly impoverished nations like Vietnam and Zimbabwe—who possess the most valuable rock piles in the world by far—will suddenly be leading the way forward for all races and nations financially.
How do you like them apples, Anglos?
That reality brings its own set of problems that ALL ZWD and VND redeemers will also struggle with if emotionally and spiritually unprepared.
And not just in finance btw… in all areas of human existence because nations of color will suddenly have the most valuable currencies in the world, which will thrust their nations and populations into positions of great, great power without any precedent.
Know that you were loved and trusted enough by the benevolent forces to be told the truth.
What you do with this information is completely on you.
God is with us
Yosef

Ssmith

GURU HUNTER





Posts

: 20038

---

Join date

: 2012-04-10




---
Permissions in this forum:
You
cannot
reply to topics in this forum