Key Words
Adam Montana, AdminBill, Benjamin Fulford, Currency Exchange, David Schmidt, Dinar, Dinar Guru, Dinar Recaps, Dinar Rv, Dinar Scam, Dr Clarke, Frank26, Gary Larrabee,
Gurus, Guru Hunters, JerzyBabkowski
, Kaperoni, Kenny, Monetary Reform, Mnt Goat, My Ladies, Okie, Poppy, RamblerNash, Ray Renfrow, Redenomination, Revaluation, Ssmith, TNTBS, Tnt Tony, WING IT, We Are The People, Willis Clark, WSOMN, Yosef, Zap

As presidents Putin and Trump meet on Monday one of the key issues will be Syria and Iran's presence there - that's also a number one priority for Israel, which has said that it would not tolerate any pro-Iranian presence in Syria. However, the Russian Foreign Minister has said it would be unrealistic to ask Iran to withdraw all of its troops.
Sputnik has discussed Israel's policy towards Iran's forces in Syria with Professor Meir Litvak, director of the Alliance Center for Iranian Studies at Tel Aviv University.
Sputnik: What is Tehran's position when it comes to withdrawing its troops from Syria? How does Iran benefit from its military presence in this country anyway?
Meir Litvak: Tehran's official position is that it is in Syria at the invitation of the Syrian government and that it will not withdraw its forces unless the Syrian government requests it to do so. This is the official position and in my view, the real position is that Iran will refuse to withdraw its forces from Syria unless it has no other choice. Iran is stationed in Syria I would say for three major reasons.


Israel Helps Militants in S Syria Create Buffer Zone in Golan Heights - Analyst
First, Syria is crucial conduit to transfer weapons from Iran to Hezbollah in Lebanon and Hezbollah is the major long arm of Iran in the Middle East.
Secondly, by having its troops in Syria Iran can threaten Israel from Syria, both in a way to alleviate possible pressure or threat from Israel on Hezbollah and also to deter Israel from doing anything to Iran.
READ MORE: Israel is Determined to Prevent Lebanonization of Syria — Scholar
And thirdly, Iran would like to start a low-intensity war of attrition against Israel from the Syrian border and possibly also like to build missile bases in Syria to threaten Israel. So Iran has strategic reasons to be in Syria, to expand its original influence and consolidate its position as an important Middle Eastern power in the Middle East and also to threaten Israel.
Sputnik: What's your opinion with regard to the impact that could be proposed by these US sanctions against countries that are buying Iranian oil? And what effect could it have on Iran's economy with that?
© AFP 2018 / PAUL J. RICHARDS
US Sanctions Iranian Mahan Air's Sales Agent in Malaysia
Meir Litvak:
 We can already see an effect on Iran's economy. Major foreign companies announced that they will withdraw their investments or will not cooperate with Iran. For example, the major French oil company "Total" has ceased its operations in Iran. The largest bank in Japan has announced that it will no longer work with Iran and many other companies.
So it will certainly have a major effect on Iran and you can already see it, by the way, with the decline, I would say almost collapse, of the Iranian currency which went down from 40,000 rials per dollar last year to 90,000 rials per dollar. It's lost more than half of its value.
Clearly, there is a fear in Iran that Iran will not be able to export its oil, already leading to threats by the Iranians that if Iran is not be able to export its oil, no country will be able to do so from the Persian Gulf
.
https://sputniknews.com/analysis/201807161066392639-israel-us-iran-relations/
The other countries can ship their oil, just not to Iran, and also, Iran cannot, under any circumstance, sell their oil- The sanctions that have been placed on them will make it  impossible for Iran to sell or barter petroleum products, per the U.S. And, IRAN cannot dictate who or what can sell their oil, it is out of Iran's hands- If Iran continues this path, the foreign countries and companies will withdraw their investments, and WILL NOT cooperate with Iran, so it looks like to me, anyway, that Iran is screwed ALL the way 'round-Their currency value has dropped from 40 some odd thousand rials last year to about 85,000 per dollar, right now- Sounds like the 'Titanic' to me-

Last edited by Terbo56 on Sat Jul 21, 2018 11:45 am; edited 1 time in total
Well that's good to know T. I was curious as to what they planned to do to stop anyone in the region from selling their oil. Especially Kuwait, who will not put up with that nonsense.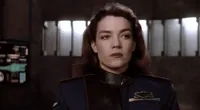 Kuwait WILL put the kybosh to that in a hurry-I don't believe that Iran and Kuwait are the best of friends, anyway-Kuwait tolerates Iran, as of now, but that could change in heart beat if Iran does something real stupid-
Kuwait has a history of neutrality, they are like Switzerland. However, after Iran invaded Kuwait in 1990 and occupied their country, I think Kuwaitis give Iran a wide berth and a secret stink eye.
You are 100% correct, Kuwait stays out of conflict with other countries, but, watches them like a hawk, and they never let their guard down, they know better than to turn their back on Iran, and I can't say as I blame them-They've had enough turmoil to last most countries a lifetime-Did you ever notice that Switzerland doesn't have any issues with other bordering countries? The are about as neutral as any country could get, the people like that, and the people know they have little to worry about as far as foreign conflict goes....

---
Permissions in this forum:
You
can
reply to topics in this forum