Key Words
Adam Montana, AdminBill, Benjamin Fulford, Currency Exchange, David Schmidt, Dinar, Dinar Guru, Dinar Recaps, Dinar Rv, Dinar Scam, Dr Clarke, Frank26, Gary Larrabee,
Gurus, Guru Hunters, JerzyBabkowski
, Kaperoni, Kenny, Monetary Reform, Mnt Goat, My Ladies, Okie, Poppy, RamblerNash, Ray Renfrow, Redenomination, Revaluation, Ssmith, TNTBS, Tnt Tony, WING IT, We Are The People, Willis Clark, WSOMN, Yosef, Zap

POOFness for MAY 7: CHANGES
Posted By: hobie [Send E-Mail]
Date: Sunday, 7-May-2017 23:55:37
Quote :Quote :Hi, folks - Received via e-mail: =====

Subject: CHANGES
From: "The Office of Poofness" <2goforth@humanus.ca>
Date: Sun, May 7, 2017 11:46 pm Changes Ziggy Marley
https://video.search.yahoo.com/yhs/search?fr=yhs-ddc-ddc_bd&hsimp=yhs-ddc_bd&hspart=ddc&p=utube+changes+by+ziggy+marley#id=1&vid=d3aa94b55b74294fc6707e161ec19021&action=click
POOF SAID

Greetings and Salutations, Make peace with your 'shoulds' and your defiance and your insensitivities. Be aware of the strangeness of the times and recall what it was like when you were a youngster and people were kind and considerate and helpful, and neighbors were neighbors. Get your roots back and know that you have the wherewithals to do what needs to be done for whomever crosses your path. There are issues and then there are issues that were made into major blocks because of failure to honor the code — there but for the grace of God go I…. So the attention and intention needs to be upon the 'what's to be done by me as me', for the benefit of another that isn't out and out rescue. No one learns from being rescued. Just know that. You keep them in bondage for another period of time that you out and out rescue. The question that needs to be asked is: "what do you need to make the short term situation work out, so that they can proceed on their way?" Such a question brings the entire issue into focus. Do you ask that of yourself? Look at that again. As far as the Prosperity Programs are concerned and all the other programs you are waiting for— they are slowly and methodically moving forward; once ground is gained it is rarely lost but it has never been enough with all things being equal to bring it to the Forefront Until Now. As more and more financial nuggets get placed in the right holes and more laws/regs and how-to plans are implemented, you will begin to see the furthering of intentions. It is a slow process; no one ever said it would not be and that point has been hammered for years. As far as the humanitarian projects, that too is being handled and is gaining momentum, enough that it might plop right into every one's lap ready or not. There should not be too many more glitches in that program though it is so huge that it carries enormous weight legally and statutorily. If not handled properly it can be jerked in a New York second. Know that any one with deceit in mind should be in retreat right now. The vibes are out there; people know and analysts will know. Do not cross that barrier after all this. Cheap money? No way; it has never been anything but high stakes and quite costly. Any one looking for cheap money has come to the wrong trough. Pay attention; keep your skirts clean, do what you can, be sensible, use common sense, and hang on tight. All is well...P...
SUSAN SAYS Progress is impossible without change, and those who cannot change their minds cannot change anything. George Bernard Shaw For those who question the story of Susan's Tree, I accept your apology. It takes some longer then others to understand we are all connected to "Mother Earth". The falling and loss of a tree can be as emotional as a the passing of a friend. With the ever-ending story of the anticipated deliveries of all of the Prosperity Programs, the political connection becomes more and more evident. I don't know what action has to be made to get the Magic Button pushed. However, I'm reassured the light at the end of the tunnel is glowing bright and brighter. I understand it won't be much longer. Much Love, Susan

Zap Says

HI ALL CHANGES ARE GOOD. DREAMS ARE GOOD. REALITY BEGINS WITH A DREAM. IT MAKES NO DIFFERENCE IF YOU HAVE A LOT OF MONEY, OR NO MONEY. WITHOUT A DREAM, YOU HAVE NOTHING. YOU ARE JUST EXISTING AND WASTING THE EXPERIENCE. REMEMBER WE ARE PUT HERE TO DO EXPERIENCE. NOTHING ELSE. WHAT WE DO AND HOW WE DO IT DETERMINES THE EXPERIENCE. AS I SAID BEFORE, GOOD THOUGHTS BRING FORTH GOOD FRUIT. CRAP THOUGHTS ROT YOU. SO DREAM RIGHT. THINK OF ALL THE GOOD THINGS THAT CAN BE DONE. THE MONEY WILL TAKE CARE OF ITSELF INTERESTINGLY ENOUGH, BUT THE DREAM WILL PLOT YOUR COURSE. AND I CHUCKLE HERE AT THE DETRACTORS WHO HAVE DECIDED THAT WHAT WE DREAM HERE IS INVALID AND A SCAM. THIS IS A DREAM WE SHOULD ALL KNOW OR GET TO KNOW. A MAKE THE WORLD A BETTER PLACE KIND OF DREAM. HERE I BORROW HEAVILY FROM A CAR MAKER THAT MANAGED TO PUT THINGS INTO PERSPECTIVE QUITE WELL FROM ANOTHER DIRECTION. IN THIS DREAM, WE ALL GET TO WHERE WE WANT TO GO. IN THIS DREAM THERE ARE LESS LADDERS, AND MORE HELPING HANDS. IN THIS DREAM, SUCCESS IS MEASURED DIFFERENTLY. IN THIS DREAM, HOW MUCH YOU MAKE THE DIFFERENCE IS MORE IMPORTANT THAN HOW MUCH YOU MAKE, AND PERSONAL EXPERIENCES ARE MORE VALUABLE THAN POSSESSIONS. IN THIS DREAM, PEOPLE CARE ABOUT PEOPLE THEY HAVE NEVER MET. IN THIS DREAM, THE BIG IMPORTANT CHOICES ARE MADE FOR OUR KID'S FUTURE, NOT JUST OURS. IN THIS DREAM, YOU CAN SPEAK ANY LANGUAGE AND BE UNDERSTOOD, EVEN IF YOU DON'T KNOW THE LANGUAGE. IN THIS DREAM YOU CAN LOVE WHO YOU WANT TO LOVE. EVERYONE IS WELCOME IN THIS DREAM. THIS IS OUR DREAM, WELL AT LEAST PART OF IT. IT TAKES A HUGE AMOUNT OF LOGISTICS TO MAKE IT WORK. IT ALSO TAKES A HUGE AMOUNT OF MONEY. THIS DREAM WAS BUILT WITH NOTHING BUT THE PROMISE OF SUFFICIENT RESOURCES TO MAKE IT WORK. THIS HAS COME TRUE AND THE DREAM IS A REALITY. THE FIRST RESULTS ARE ABOUT TO MANIFEST THIS COMING WEEK, AND WE WILL GET TO THE WORK AHEAD OF US ALL. HOW DID THIS HAPPEN? HOW COULD IT HAPPEN? AFTER ALL, ACCORDING TO SOME SMALL MINDS, IT WAS IMPOSSIBLE AND I AM THE BIGGEST SCAMMER AND CON MAN ON THE FACE OF THIS PLANET. HOW IS IT POSSIBLE TO BUILD SOMETHING WITH NOTHING? WHAT HAS BEEN BUILT HAS OBVIOUSLY COME FROM THE $5 AND $50 DONATIONS, AND HAS GONE INTO MY POCKET SO I CAN DRIVE MY ROLLS ROYCE AROUND. IT MUST BE BECAUSE THE PEOPLE I ASK FOR DO NOT EXIST. MARY DID NOT GET ANY BLOOD TRANSFUSIONS OR OXYGEN BECAUSE SHE DOES NOT EXIST (UNLESS YOU ASK THE MOTEL CLEANING LADY). AND BABY BRADD DOES NOT EXIST, AND ALL THE COOL PICTURES I GOT FROM PROUD MOTHER ALIAH ARE ALL STOCK IMAGES OF A BABY GROWING UP THAT I GOT FROM SOME INTERNET PHOTO ARCHIVE, AND I OBVIOUSLY PHOTOSHOPPED HIM GETTING OLDER BECAUSE I FORGOT TO GET RID OF THE BEARD IN ONE PHOTO. SNUFFLES TOLD ME ABOUT IT LATER AFTER HE FINISHED CHORTLING. SILLY PIG. HE WENT WITHOUT SUPPER THAT NIGHT AND SOME POLITICIANS WERE SPARED HIS ATTENTION. AND OF COURSE LISA DOES NOT EXIST AND THE CONSTANT STREAM OF EVICTION NOTICES ARE A FIGMENT OF THE COMPUTER IN THE RENTAL OFFICE.. DON'T FORGET HENRYK, WHO DOES NOT NEED A KIDNEY AND THE CRUTCHES HE WALKS ON NOW ARE MADE OF WISHFUL THINKING. I MUST BE SUCH A SCAMMER TO LIVE HIGH ON THE HOG IN A ONE ROOM RENTAL FOR A COUPLE OF YEARS AND WORK 18 HOUR DAYS 7 DAYS A WEEK. ONLY CON MEN AND SCAMMERS DO THAT, RIGHT? ALL THE SACRIFICES MADE BY OUR TEAM ALSO DO NOT EXIST. THERE IS NO DAY TO DAY STRUGGLE TO MAINTAIN STABILITY. EVERYBODY LIVES IN VEGAS AND GETS DRUNK EVERY NIGHT IN THE PENTHOUSE FROM ALL THE DONATIONS. THE $20,000 PER NIGHT PENTHOUSE OF COURSE. OH, AND WE THROW $100 CHIPS IN THE FOUNTAIN TO WATCH PEOPLE GET WET. FORGOT TO MENTION THAT ONE. SO HOW COME WE ARE ALL BROKE AND HAVE TO ASK FOR HELP LIKE BEGGARS? HOW COME WE DON'T HAVE THE GAZILLIONS THAT SUCH AN EFFORT DEMANDS? THINK OF IT THIS WAY…IN A NEW BUSINESS EFFORT, YOU GO INTO THE RED (UNLESS YOU ARE CASHED UP) BEFORE YOU REALIZE PROFIT IN ANY BUSINESS START-UP. NORMALLY, YOU DO A BUSINESS PLAN AND GO TO THE BANK TO BORROW ENOUGH TO MAKE IT WORK ACCORDING TO YOUR PROJECTIONS. IF YOU UNDERCAPITALIZE, YOU ARE DOOMED TO FAILURE. IF YOU BORROW TOO MUCH, YOU PAY MORE MONEY IN INTEREST IN THE END WHICH CUTS INTO YOUR PROFIT. IF YOU MANAGE DO FIND AN INVESTOR THAT WILL GIVE YOU MONEY FOR EQUITY, YOU ARE DOING WELL UNLESS YOU GIVE AWAY TOO MUCH EQUITY FOR THE MONEY, BUT THAT'S A DIFFERENT EQUATION SO I AM STICKING TO A DEBT SITUATION. IF YOU HAVE ZERO MONEY, AND YOU CAN NOT BORROW FROM A BANK, THEN WHAT DO YOU DO. YOU STILL HAVE A DREAM BUT WITH NO FUEL, THE DREAM DIES. OR DOES IT? IF YOU DREAM RIGHT, THE CHANCES ARE THAT YOU MAY ACTUALLY SUCCEED BECAUSE THE INTENT IS RIGHT AND GOOD AND JUST. IF YOU DREAM OF DOING A RESORT TOWN WITH NO MONEY, THAT IS DIFFERENT FROM DREAMING TO BE OF SERVICE WITH NO MONEY. IT IS MUCH EASIER TO HELP ANOTHER WITH NO MONEY EVEN IF IT IS ONLY EMOTIONAL SUPPORT, THAN TO BUILD A BAR WITH NO MONEY. EMOTIONAL SUPPORT IS SOMETIMES (MANY TIMES) MUCH MORE VALUABLE THAN MONEY AS WE HAVE ALL EXPERIENCED AT ONE TIME OR ANOTHER. RIGHT NOW, OUR EFFORT HAS TWO SIDES. ONE IS SUPPORT, AND THE OTHER IS THE DETRACTOR. THE SUPPORT SIDE UNDERSTANDS THE TRUTH OF WHAT WE DO. THE DETRACTOR SIDE IS THE OPPOSITE, AND RELIES HEAVILY ON SURMISE AND OPINION. THIS APPLIES TO THE BAND OF GROUPIES THAT CALL THEMSELVES WISE AND RIGHTEOUS AND HAVE GIVEN THEMSELVES LICENSE TO CALL US AND OUR EFFORT EVERYTHING NEGATIVE UNDER THE SUN. EXAMPLES OF THEIR SCINTILLATING EMAILS HAVE BEEN GIVEN BEFORE, AND JUST FOR THE FUN OF IT, I WILL DO IT ONE LAST TIME AS THERE WILL NOT BE ANY TIME TO DO SO IN THE FUTURE. THE WORKLOAD IS TOO GREAT. SO HERE WE GO WITH THE FIRST BRIGHT FLAME. FROM: ROCKIN NATURE <ROCINNATURE@GMAIL.COM> DATE: SUN, MAY 7, 2017 AT 5:00 PM SUBJECT: MORE LIES TO: GONEFORTHFORNOW@GMAIL.COM F**K YOU YOUR A LYING PIECE OF SHIT AND YOU DO IT TO ENRICH YOURSELF AT THE EXPENSE OF OTHERS BECAUSE YOUR TO F**KING LAZY TO GET A REAL JOB. LAZY? C'MON…I PUT IN THE WORK. AND NO, I AM NOT RICH, AND IT IS IMPOSSIBLE TO GET RICH ON DONATIONS THAT GO TO OTHERS IN NEED. YOUR LOGIC FAILS HERE. THERE IS NO F**KING WAY IN HELL THAT ANY GROUP THAT HAS THE ABILITY TO SPREAD MONEY OR WEALTH TO MANKIND WOULD START WITH A BROKE PIECE OF SHIT LIKE YOU AND SAY HERE YOU RUN THE PROGRAM. THIS BRILLIANT PIECE OF DEDUCTIVE REASONING RELIES ON AN ASSUMPTION THAT I RUN A PROGRAM. I DO NOT. ALL I HAVE DONE IS PUT TOGETHER A FRAMEWORK OF SERVICE ORIENTED DEPARTMENTS THAT CAN AND WILL SERVICE THE NEEDS OF PROJECTS. AND YES I AM BROKE. THAT IS TRUE. SO WERE OTHER PEOPLE THAT DID THINGS THAT WORKED. IT IS NOT UNUSUAL OR IMPOSSIBLE. AGAIN YOUR LOGIC FAILS. SO NOT ONLY IS THAT A LOAD OF SHIT BUT THEN YOU WANT PEOPLE TO BELIEVE THAT ALL OF YOUR PICKS TO RECEIVE FUNDS ARE SICK BROKEN HOMELESS DEADBEATS THAT CAN'T EVEN BUY FOOD. YOU HAVE ARRIVED AT THAT CONCLUSION BASED ON A FAULTY ASSUMPTION, SO THE CONCLUSION IS WRONG AND YOUR LOGIC HAS AGAIN FAILED YOU. ALSO REMEMBER THAT OUR PURPOSE IS TO HELP THE SICK AND BROKEN AND HOMELESS THAT CAN NOT EVEN BUY FOOD. THAT IS WHY I ASK FOR THEM, RIGHT? YOUR WORTHLESS F**K YOU NEED TO STOP THIS SCAM BEFORE SOMEONE KNOCKS ON YOUR DOOR AND STOPS YOU. IF ALL I AM DOING IS ATTEMPTING TO HELP PEOPLE, WHY IS IT A SCAM? LOGIC FAILS AGAIN. AND WHAT A LOVELY THREAT. DO YOU DO THAT OFTEN? DID YOU TAKE LESSONS FROM PURPLEMINDZ? OR THE OTHERS IN YOUR NETWORK THAT POST NASTY THINGS AND THEN ACCUSE ME? THE TALKING POND IN THE BACKYARD? IF I HAD A SAY YOU WOULD BE BEHIND BARS ALREADY. TIM WITH YOUR BRILLIANT LOGIC MASTERPIECES, I DO HAVE SERIOUS DOUBTS THAT YOU WOULD HAVE ANY SAY ANYWHERE. BUT LISTEN, I AM WILLING TO GIVE YOU A HELPING HAND, AND SEND YOU BACK TO GRADE SCHOOL SO YOU CAN DO IT OVER AND LEARN THE ENGLISH LANGUAGE, SENTENCE STRUCTURE, AND LOGIC EVOLUTIONS. THE NEXT CANDIDATE FOR MUFFIN OF THE YEAR AWARD IS A LONG TIME FAVORITE OF THE DETRACTORS. ---------- FORWARDED MESSAGE ---------- FROM: <MICHAEL.BOSWELL1@GMAIL.COM> DATE: WED, MAY 3, 2017 AT 1:47 PM SUBJECT: TO: "GONEFORTHFORNOW@GMAIL.COM" <GONEFORTHFORNOW@GMAIL.COM> SO NOW WE GO FROM MARY TO SUSAN ASKING FOR MONEY, AND THE SAD THING IS, SOME WILL SEND YOU MONEY. YOU ARE A P.O.S. CON MAN. YOU PATHETIC DIRT BAG. WHO'S GOING TO NEED MONEY NEXT WEEK? OH I KNOW. HOW ABOUT THE DOG, SHOULD BE THE DOGS TURN NEXT……..YOU PIECE OF SHIT SCUM BAG CON MAN. HMMM…LET ME GET THIS STRAIGHT. SUSAN HAD A TREE FALL ON THE BUILDING WHICH WIPED OUT 5 WINDOWS, HER COMPUTER, BELONGINGS, AND FURNITURE AND I ASKED FOR HELP FOR HER. I ASKED, NOT HER. MARY DID NOT ASK EITHER. I ASKED FOR HER. YOUR LOGIC FALLS INTO THE SAME FAIL MODE AS TIM'S, BUT YOUR LANGUAGE IS EQUAL SO BRIGHTEN UP A BIT. YOU TOO CAN AVAIL OF MY VERY GENEROUS OFFER AND GO BACK TO SCHOOL AS WELL. I WILL PAY FOR THE BOOKS AND PENCILS AND THE BLUNT SCISSORS. SNUFFLES AND THE BACONATOR WILL CHIP IN AS WELL. THE PIGS WILL LOOK AFTER YOU UNLESS YOU ARE A MUSLIM, AND IF SO, THEN THE COWS WILL DO IT INSTEAD. SOME OF THOSE SORTA FLY, BUT THEY ARE GREAT JUMPERS WHEN IT COMES TO PLANETARY BODIES. AND WE DO NOT HAVE A DOG. JUST PURPLE FLYING PIGS (NO RELATION TO THE PURPLE BLOGGER). BUT HEY LISTEN, JUST FOR YOU BOB THE BANKER WILL BE MORE THAN HAPPY TO SET UP A SPECIAL ACCOUNT FOR RUFF THE DOG THAT YOU CAN DONATE TO. HE PREFERS THE BACON FLAVORED BONES. WE REALLY DO NOT GET MANY DETRACTORS LIKE THE ABOVE DAZZLING INDIVIDUALS, BUT THEY ARE THERE. A GOOD FRIEND SUGGESTED I IMPART THE LOWER LIFE FORMS A HEARTFELT MESSAGE AS FOLLOWS: "Be Loving and Openhearted With My Emotions" I TRUST THEY CAN READ BIG LETTERS. PERHAPS AFTER THEY REDO THE GRADE. BUT QUITE SERIOUSLY, MARY IS AT 4.8 ON THE HEMOGLOBIN AND IS HANGING IN THERE BY A THREAD, BUT SHE IS HANGING IN. WHAT KEEPS HER ALIVE AND FIGHTING IS THE NEWS I GIVE HER ON THE PROXIMITY OF THE FUNDS AND THE START OF THE WORK. SHE HAS A HUGE TASK AHEAD OF HER AFTER SHE RECEIVES THE BONE MARROW TRANSPLANT FROM HER SISTER IN SAN ANTONIO, TEXAS. WITH THE FIRST BIT OF FUNDS COMING IN THIS WEEK, THE OPERATION IS BEING SCHEDULED THAT WILL SAVE HER LIFE. THE DONATIONS THAT HAVE KEPT HER ALIVE ARE THE ONLY THING THAT HAVE KEPT HER ALIVE BESIDES HER FIGHTING SPIRIT. SPIRIT IS NOT A SUBSTITUTE FOR OXYGEN TANKS. THE FIRST FUNDS ARE MOVABLE AND USABLE NOW, AND IT HAS TAKEN ALMOST TWO MONTHS TO PEEL THEM FROM THE BANKER'S HANDS. MANY MEETINGS WITH LAWYERS, THE PERVASIVE "ONE MORE PIECE OF PAPER TO BE DONE" TACTIC, AND BANKERS TAKING MORE TIME OFF THAN THEY SHOULD (TAKING SICK OR HOLIDAY DAYS), HAVE TAKEN THEIR TOLL ON US, BUT LAST WEEK THE LAST PIECE OF PAPER WAS DONE, AND THE LAWYERS HAVE INFORMED THAT THE SCHEDULE OF THE RELEASE IS FIRM. REMEMBER ABOUT TWO MONTHS AGO I STATED VERY CLEARLY THAT THIS WOULD BE A LAST TIME FOR ME TO ASK FOR HELP FOR THE ONES THAT NEED IT? I REALLY THOUGHT SO UNTIL THE "ONE MORE DOCUMENT" CRAP STARTED. I DID NOT WANT TO COME BACK AND ASK, AND YET I DID TIME AFTER TIME. I FIGURE THAT WAS THE TURNING POINT FOR SOME OF THE DETRACTORS SITTING ON THE FENCE TO COME DOWN ON ONE SIDE ONLY AND PROVIDE US WITH THEIR VIVIDLY ENTERTAINING THOUGHTS. EVERYBODY WAS SITTING ON THE EDGE OF THEIR SEATS THINKING THIS WAS IT. AND DISAPPOINTMENT AFTER DISAPPOINTMENT LATER, WE ALL FELT LIKE GIVING UP. MAKE NO MISTAKE, WE ARE HUMAN TOO AND THE FRUSTRATION OF HAVING THESE OBVIOUS DELAY TACTICS DONE ON US WAS TOO MUCH TO BEAR FOR MANY. I HAD TO CONSOLE MANY CRYING IN THE SKYPE VIDEOS BEGGING FOR RELIEF, AND PROMISING THEM I WOULD GO BACK AND ASK AGAIN AND AGAIN. I REALLY HAD NO CHOICE. I BET YOU WOULD TOO IF YOU WERE IN MY SHOES. ANY DECENT HUMAN BEING WOULD DO THE SAME I THINK, EXCEPTING THE LOWER LIFE FORMS OF COURSE. CAN I GUARANTEE THAT WE WILL START NOW? I BELIEVE SO. THE LAWYERS WERE PRETTY CLEAR ON THIS WHEN WE PRESSED THEM. SO AS I SAID BEFORE, THIS COMING WEEK WILL SEE OUR OPERATIONAL SIDE BEGIN. THERE WILL BE A TREMENDOUS AMOUNT OF WORK TO DO AT FIRST WITH GETTING THE OFFICE THING OUT OF THE WAY. YOU CAN IMAGINE SETTING UP A SMALL OFFICE TO PERFORM SOME KIND OF WORK OR SERVICE, BUT IMAGINE DOING IT FOR A STAFF OF SAY 50 OR 100. IT IS A LOT OF WORK THAT FEW CAN ENVISAGE DOING THEMSELVES, AND I TOO AM A LITTLE DAUNTED BY THE SCOPE OF JUST THE INITIAL OPERATIONS THAT HAVE TO BE BROUGHT TO LIFE. I AM GRATEFUL WE HAVE OVER 30 SEASONED PROFESSIONALS THAT ARE JUST CHAFFING AT THE BIT TO GET TO WORK AND START MAKING A DIFFERENCE. THIS IS WHY THEY ARE HERE STICKING IT OUT…TO BE OF SERVICE. THIS IS A HIGH CALLING, AND DESPITE THE HURDLES AND DISAPPOINTMENTS WE HAVE ALL EXPERIENCED, THE INTENT OF OUR WORK HAS KEPT THEM AT THE HELM OF THIS SHIP. THEY ARE A MAGNIFICENT BUNCH AND I WILL STAND WITH THEM ANYTIME, ANYWHERE AGAINST ANYTHING. AND MUCH THANKS TO THOSE OF YOU THAT RESPONDED TO MY LAST REQUEST FOR PROFESSIONALS TO JOIN OUR PROJECT TEAMS THAT WILL PERFORM THE GOVERNANCE AND COMPLIANCE PORTIONS OF THE WORK. THE PROJECT SIDE IS THE FOCUS AND REQUIRES EXPERTS AND PROFESSIONALS IN OVERSIGHT ROLES TO ENSURE THE FUNDS ARE SPENT WISELY. THE TRUST IS DEPENDING ON US TO BUILD THIS MECHANISM PROPERLY SO IT CAN FUNCTION IN THESE ROLES AND MAKE SURE THE PROJECT IS SUCCESSFUL. AS BEFORE, WE WILL START WITH THE CRITICAL ISSUES OF FUKUSHIMA AND OTHER HOT ITEMS OF THIS NATURE, AND BEGIN LOOKING AFTER THE CHILDREN AND SENIORS WHILE CLEANING THE WATER BACK TO PRISTINE STATE. THAT WILL BE HUGE GETTING OUR WATERS BACK TO THAT STATE. I OFTEN WONDER HOW MANY YEARS IT WILL TAKE TO ACCOMPLISH THAT ONE. I GUESS IT DEPENDS ON TECHNOLOGY AT THIS POINT. WE WILL SEE. SO AGAIN I THANK EVERY ONE OF YOU THAT DOES SUPPORT OUR EFFORT. YOU WERE NOT WRONG. AND YES, THE SPECIAL FOUNDATION THAT WILL BE SET UP FOR THE PURPOSE OF RELIEF OF CRITICAL CASES IS A PRIORITY ITEM THAT WILL BE DONE AS QUICKLY AS WE CAN. AND THOSE OF YOU THAT HAVE WRITTEN IN FROM WENDY'S CALLS, KNOW THAT I HAVE INDEED RECEIVED YOUR MESSAGES, BUT I HAVE NOT REPLIED AS YET. I WILL SOON AS I CAN, AND RIGHT AFTER WE GET THE FOUNDATION SET UP. PLEASE BE PATIENT ON THIS ONE AS I CAN ONLY WORK SO FAST. THANK YOU FOR YOUR HELP, YOUR SUPPORT AND YOUR PRAYERS. I ESPECIALLY THANK YOU FOR SEEING THIS DREAM OF OURS THE WAY IT IS SUPPOSED TO BE SEEN WITHOUT COLOR OF ANY KIND. WE DO HAVE A DREAM, AND IT IS A GOOD DREAM THAT IS ABOUT TO FLOURISH IN A TRULY MAGNIFICENT WAY. BUT DO BE READY FOR A BOATLOAD OF WORK. IT WILL NOT BE EASY. GOD BLESS AND TONS OF LOVE. IN STANDING GRATITUDE LOVE AND LIGHT IN OUR SERVICE ZAP "GOD IS; I AM; WE ARE" "BE GOOD, BE LEGAL, TELL TRUTH" MAY 7, 2017 COPYRIGHT ZAP 2013-2017

Contributions Thank you for your support as we do our best to keep you up to date. We couldn't do this without your Help. Please go to Paypal.com using the account address: goneforthfornow@gmail.com to support the cause. Please remember to click friends and family when sending. We're still struggling to keep the lights on and food on the table.
Much Gratitude, Susan Love and Kisses, 'The Office of Poofness" ZAP, Susan and Staff


===== --hobie


Thanks to: http://www.rumormillnews.com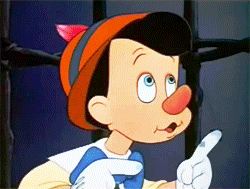 From: 2goforth
To: 2goforth
Subject: Fwd: Mama Liked the Roses


Date: Sun, 8 May 2016



ZAP SAYS:

HI ALL WE WON. HUMANITY HAS WON. FOR US, NOW THAT THE DETAILS OF THE VARIOUS RELEASES HAVE BEEN RESOLVED, AND OUR FINAL RELEASE CODES ARE ON THE WAY THIS WEEK RIGHT AFTER THE PRESIDENTIAL ELECTIONS IN THE PHILIPPINES, WE ARE GOING TO BEGIN THE PROJECT FUNDINGS. THE REASONS FOR THE DELAYS HAVE BEEN EXPLAINED TO SATISFACTION, AND THE REASONS MAKE SENSE. PART OF THE DELAY WAS THE SUMMIT OF THE CABAL LEADERS, CENTRAL BANK GUYS, REGULAR BANK GUYS, PLATFORM GUYS, FAMILY, ROYALS, REGULATORS, AND OTHERS THIS LAST WEEK IN HONG KONG. THE FATE OF THE HUMAN SPECIES WAS BEING DECIDED HERE. THE SUMMIT IS PRETTY WELL OVER, AND WE WON. FOR EVERY 20 GOOD GUYS THERE WAS ONE CABAL NASTY WITH POWER, AND THE CORRUPTION THREADS WERE DEEP. ONE OF THE KEY ELEMENTS OF THE RELEASE PROCESS FOR THE BENEFIT OF OUR HUMANITY IS THE CHANGE OF LEADERSHIP IN THE PHILIPPINES. OVER A YEAR AGO, I ASKED GRANDFATHER WHY THE PHILIPPINE STUFF (BONDS, GOLD, TRINKETS, ETC) WAS NOT MOVING FORWARD. THE ANSWER WAS CLEAR IN THAT UNTIL HIS BLOODLINE WAS ELECTED AND THE CORRUPTION OF THE CURRENT REGIME DISSOLVED, THE PHILIPPINES WERE TO BE FROZEN FROM ANY REDEMPTION, COMPENSATION AND TRADE. AS USUAL GRANDFATHER WAS CORRECT. THE EFFECTS OF THE WINNING OF THESE ELECTIONS IS SIGNIFICANT AS MUCH AS THE WINNING OF THE TALKS HELD IN HONG KONG. IN THIS RESPECT. THE REMAINING CODES WILL BE LET LOOSE, AND THE FORMAL RELEASES WILL TAKE PLACE ON A GLOBAL SCALE. HUMANITY'S WIN IS ALREADY BEING EVIDENCED BY THE INFORMATION BEING TOUTED OUT THERE IN RESPECT OF THE GCR, RV, THE RATES OF EXCHANGE, WHO IS DOING WHAT WHERE (AS REPORTED BY VARIOUS INFORMATION DISSEMINATORS), AND SOME EVENTS THAT HAVE MADE IT INTO MAINSTREAM MEDIA. EVERYBODY IS EXCITED. BENJAMIN HAS PUT OUT A GREAT DEAL OF INFORMATION, KEENAN IS PUTTING OUT HIS AS WELL AS MANY OTHERS WITH CONNECTIONS TO THE INSIDE. THE ONES WHO HAVE REMAINED A BIT SILENT FOR A WHILE ARE COMING OUT TO STATE THE INFORMATIONS WE HEAR EVERYWHERE FROM MANY SOURCES. BY THE WAY NEIL, IN RESPECT OF YOUR COMMENT IN RESPECT OF THE BONDS, THE ONLY THING THAT I HAVE DONE IS ASSEMBLE SOME INFRASTRUCTURE TO MAKE THE NECESSARY INTRODUCTION TO THE TRUST THAT HAS THE AUTHORITY TO HANDLE THE BONDS. CHINA, THE MAJOR BANKS, OTHER COUNTRIES, TREASURIES, ETC ARE ALL BUYING RIGHT NOW AS THE FUNDS HAVE BEEN RELEASED FOR THIS PURPOSE. A WEEK OR SO AGO, THE TRUST SIGNED OFF ON THIS RELEASE WITH THE WORLD BANK GUYS. THEY CAME, AND THE SIGNATORY SIGNED. WE WERE ON THE INSIDE OF ALL THIS SO WE KNOW THIS TO BE TRUE, AS EVIDENCED BY THE INFORMATION OUT THERE RIGHT NOW THAT BONDS ARE BEING DONE. QUITE RIGHT. ALL OF THIS WAS PREDICTED A LONG TIME AGO, AND EVEN I MENTIONED THIS IN PREVIOUS WRITINGS THAT WHEN IT CAME, IT WOULD COME ALL AT ONCE LIKE A BIG GREEN TIDAL WAVE. I ALSO MENTIONED THE BACKGROUND STUFF TO GIVE SOME MEAT ON THE SKELETON WE HAVE, AND THE PUZZLE PIECES WERE PUT TOGETHER PRETTY WELL. WE HAVE ALMOST A FULL BODY ON THE SKELETON. THIS TIME WAS DESTINED ACCORDING TO THE DIVINE PLAN, BUT THE PLAN ITSELF WAS ATTEMPTED TO BE PUT IN MOTION OVER 20 YEARS AGO. THIS IS INDICATIVE OF THE MASSIVE POWER THE CABAL HAD IN THE DELAY OF THIS ROLLOUT. QUITE EXTRAORDINARY REALLY. THE HISTORY BOOKS ARE GOING TO HAVE TO BE RE-WRITTEN AGAIN TO REFLECT THE TRUTH. OVER TIME, THERE HAVE BEEN THOSE THAT HAVE ATTEMPTED TO ATTACK THOSE THAT ARE DOING THE WORK, LIKE BENJAMIN AND NEIL, INCLUDING ME AND WHAT I DO, CITING ALL SORTS OF FANTASY LIKE CON MAN, SCAM, AND OTHER LESS WHOLESOME THINGS. I HAVE RESPONDED TO A FEW OF THESE FOLKS THAT SEEM TO HAVE NOTHING BETTER TO DO THAN BE A BACKSEAT DRIVER OF THE WORLD EVENTS. IF THEY DO NOT LIKE SOMETHING, THEY WILL ATTACK WITH GLEE FROM THE SAFETY OF THEIR ARMCHAIRS. THIS IS SAD AND A WASTE OF TIME IN RESPONDING TO THE VARIOUS CRETINS THAT WOULD BASH WHAT THEY DO NOT LIKE OR UNDERSTAND. LATELY THERE HAVE BEEN A FEW MORE DOING THIS, BUT I MANAGED TO FIND ENOUGH TIME TO SET SOME THINGS STRAIGHT, AND TELL THESE FOLK WHAT I THINK OF THEM AND THEIR ANTICS.

MORE BS HERE: http://www.oom2.com/t38234-poofness-for-may-8-mama-liked-the-roses


---- Original Message --------
From: 2goforth
To: 2goforth
Subject: Fwd: MOTHER'S DAY


Date: Sun, 10 May 2015



ZAP SAYS;

HI ALL

WELL…WE ARE ALMOST THERE. WE ARE AT THE PROVERBIAL STARTING LINE, AND THERE IS NOT MUCH MORE TO DO OTHER THAN TO SIT TIGHT, WATCH THE EVENTS UNFOLD WITHOUT REACTING TO THEM AS YET (DON'T DO THE MAD RUSH AS IT DOES NOTHING REALLY NO MATTER HOW MUCH YOU THINK YOU ARE POSITIONING YOURSELF), AND QUIETLY PREPARE TO RECEIVE AND GET TO THE WORK YOU HAVE CHOSEN TO DO.

I WILL HELP ALL THOSE THAT HAVE SOMETHING IN MIND FOR OUR HUMANITY, AND PROVIDE THE RESOURCES NEEDED FOR THE PROLIFERATION OF GOOD PROJECTS. WHATEVER RESOURCES YOU NEED WILL BE AVAILABLE. THERE IS NO MORE WANT, OR STRIFE, OR CHAGRIN AT NOT HAVING THE TOOLS YOU NEED TO CARRY OUT YOUR WORK. ALL OF THAT IS PROVIDED AUTOMATICALLY BY THE INTERNAL PROGRAMS THAT TRACK ALL THIS STUFF FOR YOU AND GIVE YOU A CLEAR SNAPSHOT OF WHAT IS IN FRONT OF YOU (SO YOU DO NOT SEARCH AND WASTE TIME). NICE INTERFACE TOO. IT IS FLYING PURPLE PIG APPROVED.

THE EVENTS THAT ARE ABOUT TO UNFOLD ARE SIGNIFICANT AND IN KEEPING WITH THE DIVINE PLAN SET SO LONG AGO. OUR HUMANITY IS ABOUT TO TAKE A GREAT STEP FORWARD IN ITS INEVITABLE DESTINY OF EVOLUTION AND GROW A BIT MORE.

IT IS A GREAT HOPE THAT WE SHALL SEE CLARITY AND OBSERVE OUR EVOLUTION TO THE STARS AS WE WILL NOT BE PLANET LOCKED FOR LONG NOW. THE COMMERCE OUTSIDE OUR PLANET WILL BE THE NEXT STEP, BUT WE HAVE TO GET THE RESET DONE FIRST. THE BACK AND FORTH BETWEEN CORPORATE USA AND THE OTHER OUTSIDE POWERS HAS REACHED A POINT WHERE ALL IS POSSIBLE, AND THE RESET CAN HAPPEN.

EVENTS IN THE BACKGROUND ARE ABSOLUTELY MARVELOUS TO WATCH AND SEE THE DANCE BEING DANCED. SOMETIMES A WHIRLING DERVISH OF GREAT ROBUSTNESS, AND SOMETIMES A GENTLE BREEZE. MANY HAVE DIED IN THESE PROCESSES OF GROWTH ON BOTH SIDES. AGAIN HATS OFF TO THEM AND A LONG MOMENT OF SILENCE TO THEIR GIFT OF THEMSELVES.

THE FUNDS ARE AT THE READY TO BE DISTRIBUTED, AND MANY PROJECTS WILL BE ENABLED. THE VARIOUS GLOBAL ORGANIZATIONS ARE PREPARED FOR THE VAST DEPLOYMENT OF RESOURCES WORLDWIDE TO START THE RECONSTRUCTION PERIOD, AND GET THIS PLANET BACK ON TRACK. THESE TRUSTS AND FOUNDATIONS ARE THE CORNERSTONES OF THE GLOBAL EFFORT FOR OUR HUMANITY, AND THE DEPLOYMENT OF THE GIFTS THAT ARE READY TO BE LET OUT.

WHEN IT COMES, BE PREPARED FOR IT CALMLY. IT IS A JOYOUS TIME, AND WHOOPING IT UP IS GREAT, BUT THE SOBER SIDE IS A QUIET SATISFACTION THAT WE CAN GET THIS WORK DONE NOW, WELL…AT LEAST STARTED, IN OUR LIFETIMES.

THE USUAL INFORMATION ABOUT THE ADMIRAL, THE GUY THAT GETS ABOUT, THE PLANE THAT HAS NOT TAKEN OFF YET, THE MAGIC SCROLL THAT IS REQUIRED TO SHINE A LIGHT ON A FROG, AND A BUNCH MORE SUCH CRYPTOGRAMS ABOUT SOME PROCESSES KEEP SURFACING HERE AND THERE, AND A FEW ARE CLOSE TO TRUTH AND SOME HIT IT. AND YES IT IS TRUE THAT WE ARE DAYS/HOURS AWAY FROM THE BEGINNING OF IT ALL, SO PATIENCE IS STRESSED.

YES THE RV MAY WELL HIT SQUARE BETWEEN THE EYES ANYTIME NOW, AND ALL INDICATORS POINT TO IT…AS WELL AS THE MORE EXCITING RUMORS.

IN THE END, TRACKING PROGRESS IS INTERESTING. HOWEVER, WE HAVE COME TO THE END OF THIS TYPE OF INTEREST, AND THE WORK LOOMS.

I GUESS I KEEP COMING BACK TO THE WORK SIDE AS THAT IS THE SIDE THAT IS OF IMPORTANCE, AND THESE MACHINATIONS TO GET FUNDS RELEASED IN AN ATMOSPHERE OF SECURITY AND AWARENESS HAVE BEEN NECESSARY, BUT FULL OF STRESSES. THE PROJECT SIDE IS THE ACT OF BUILDING AND CREATING NEW THINGS, AND THE STRESS DROPS TO ZERO. THE FINANCIAL SIDE WAS VERY INFORMATIVE IN MANY RESPECTS, AND MUCH WAS LEARNED BY MANY. AS A RESULT, THE KNOWLEDGE SPREAD OF THE INTERNAL MACHINATIONS OF THE CHANGE, AND WHY IT IS HAPPENING. VARIOUS FAMILY FACTIONS HAVE STATED THEIR POSITION QUITE ELOQUENTLY, AND ARE HERE TO DO THE PLAN FOR HUMANITY.

THE EUROPE SIDE IS OF GREAT IMPORTANCE IN THE RESET PROCESS, AND THEIR WORK HAS RESULTED IN THE FIRST STABILIZING FORCE FOR THE RESET, AND I BOW TO BOTH THE EUROPE AND THE CHINA SIDE FOR THIS, THEIR GREAT WORK.

THE CLEANUP OF THE CABAL AND THE ARRESTS OF BANKERS AND SUCH, WAS A KEY ITEM IN THE RESET PROCESS, AND THIS IS JUST ABOUT DONE. THE REQUIREMENT OF THIS CLEANUP IS AGAIN COMMON SENSE, AS YOU HAVE TO HAVE A CLEAN PATH FOR THE MONEY INSTEAD OF HAVING STICKY HANDS IN THE PROCESS.

THE OTHER EQUALLY MAJOR EVENT IS THE ADVENT OF THE US GOVERNMENT FILLING ITS SEATS OF GOVERNMENT. SO I WOULD ASSUME THE ANNOUNCEMENT OF THE REPUBLIC OF THE USA GOVERNMENT BODY MEANS THAT A CRITICAL ELEMENT OF THE RESET PROCESS HAS BEEN PUT IN PLACE. BRAVO AND WELL DONE REPUBLIC GUYS AND GALS. WELL DONE ALL.

I KNOW IT HAS NOT BEEN A VERY EASY ROAD, BUT BECAUSE OF THEIR EFFORTS, WE ARE HERE AND IN THIS POINT OF READINESS FOR THE CHANGE.

SO THE PROJECT SIDE IS THE KEY TO WHAT WILL COME ABOUT NOW. WHEN THE MONEY STARTS COMING IN, TAKE CARE OF YOURSELF FIRST, PAY BILLS, HELP FRIENDS, THEN GET TO THE WORK.

SO MANY OF YOU HAVE WRITTEN IN ON THE SUBJECT OF CANCER, MUCH THANKS. A GREAT DEAL OF VERY USEFUL INFORMATION THAT WILL BE STUDIED AND TAKEN TO THE NEXT STEP AS WARRANTED. I CAN NOT POST ALL BUT T'S MESSAGE IS INDICATIVE OF WHAT I GOT.

Dear Zap and Susan, I was sad to hear the news of your friends suffering with Cancer, so I want to share information I have learned over the years on how to get rid of this. First of all Cancer cannot survive in an Alkaline environment also high vibrations, so a vegetarian diet is key, certain fruits also this is what I have learned. According to some great doctors foods like Lemongrass kill cancer cells mature cells and in vitro. Brussels sprouts, cabbage, green veggies, carrots, garlic, onions, ginger, tomatoes, lemons, limes, cauliflower, green leafy plants. Spices, Turmeric, Curry basically. Pineapple excellent, grapefruit. Things to not eat, are all animal meats should never be eaten when sick. Dairy, sugar, soy products. Chemotherapy kills people.!! Someone said chemo was created as a biological chemical weapon to kill!!! My friends Doctor said it can create Leukemia! Can you see how they bleed us dry making us sick then getting rid of us by killing us!!
Many plants in our rain forests kill cancer also.
And at last chanting creates a high vibration in the body that shakes the cells and destroys cancer also. Chant in Sanskrit it works I've done it. God Bless all of you and I hope your friends recover from this night mare we all live in. Blessings T

SO FAR, PETER IS STABLE, AND WILL SURVIVE TO CONTINUE THE WORK THANKS TO ALL OF YOU THAT HELPED. NOW, WE ARE ALMOST THERE FOR THE OTHER 2. THE CANCER IS SPREAD NOW AND THE ONLY CONTROL IS THE SPECIAL INJECTION ALREADY PREPARED WITH THE OPERATING ROOM TO MONITOR IMMEDIATE RESULTS.

WE ARE HALFWAY TO THE GOAL, AND CAN SURE USE THE LAST BIT NOW. FUNDS ARE NOT FAR AWAY, BUT I AM NOT TAKING CHANCES WITH LIVES. DO DONATE HOWEVER YOU CAN TO GET OVER THE HUMP. THIS WILL BE MY LAST REQUEST FOR SUCH HELP HERE, AS THE NEXT TIME IT WILL BE MY TURN.

I AGAIN THANK ALL OF YOU THAT HAVE STEPPED UP TO THIS PLATE, AND IN PARTICULAR, A GREAT HEART AND MOTHER, OUR DEAR LUCY. SHE IS ABSOLUTELY A GEM OF A WOMAN THAT BELIEVES IN THE BEST IN PEOPLE, AND SHE AND HER WISDOM WILL BE WITH US FOR A VERY LONG TIME PROVIDING MUCH NEEDED SENIOR HELPING HANDS THAT HAVE BEEN THERE AND DONE THAT. MAY WE BE BLESSED WITH MORE LUCYS

OH, AND THANK ALL THAT HAVE WRITTEN IN, PERSONAL OR PROJECT. I HAVE ANSWERED WHAT I COULD IN THE TIMES IN BETWEEN THE WORK ON MY PLATE, SO IF YOU DID NOT HEAR FROM ME, KNOW THAT I WILL ANSWER WHEN I CAN. THESE ARE INCREDIBLY BUSY TIMES FOR ME, AND FOR THE PEOPLE I WORK WITH. BE PATIENT WITH ME PLEASE.

THESE ARE THE BEGINNINGS OF SERIOUS TIMES, OF FLASHBACKS OF PERCEPTION, OF GREAT GROWTH BOTH INSIDE AND OUT. IT IS OUR RESPONSIBILITY TO BECOME THE MOST I AM WE CAN BE, AND GET THE WORK AHEAD DONE.

MAY THE LIGHT OF ETERNAL FORTUNE SHINE BRIGHTLY ON YOUR BELLY BUTTON. HAVE MUCH FUN, AND LISTEN WITH INTEREST AS TO THE VARIOUS UNFOLDMENTS OUT THERE, AND HOW EACH OF US REACTS TO SUCH NEWS. THIS IS WHERE WE WILL KNOW WHO EACH OTHER IS, AND WHAT CAN BE DONE COLLECTIVELY.

AND EVERY BODY HERE WISHES ALL YOU MOTHERS OUT THERE MUCH JOY AND HAPPINESS TODAY! HAPPY MOTHER'S DAY! YOU ARE SPECIAL, AND DEAR TO ALL OF US. MANY MANY THANKS FOR BEING WHO YOU ARE.

IN RECURRENT GRATITUDE.

ZAP

MORE BS HERE: http://www.oom2.com/t28269-poofness-for-may-10-mother-s-day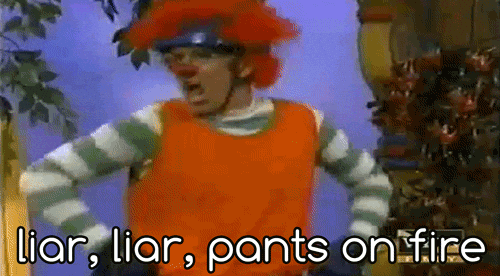 POOFness for MAY 11: "Mother's Day"
Posted By: hobie [Send E-Mail]
Date: Sunday, 11-May-2014


ZAP SAYS:

HI ALL

YOUR FRIENDLY NEIGHBORHOOD PURPLE PIGS HAVE GONE HYPERSONIC.
OBAMA HAS AGREED TO THE SIGN-OFF.
MUCH PRESSURE HAPPENED, AND THE GOLDEN ONE WAS GOING TO PULL THE CERTS AND GOODBYE TO THE GOLD THAT WOULD BE BACKING THE TRN. SO ALL GOOD.

OBAMA DID THE RIGHT THING, AND THE USA WILL NOW COME ALIVE AND BEGIN TO REBUILD ITS GUTTED INFRASTRUCTURE. REMEMBER THE DAYS WHEN "MADE IN USA" WAS A GOOD THING. STILL IS, BUT IT IS A FRACTION OF WHAT IT WAS. SINCE THE OUTSOURCING CRAZE, THERE AIN'T MUCH LEFT THERE – FEW GOOD JOBS AROUND. NO WONDER THE ECONOMY SUCKS AND EVERYBODY IS GRUMBLING.
WITHOUT PROSPEROUS JOBS, WHAT IS THERE OTHER THAN SCRAPING BY, RIGHT? THAT DRAGS THE WHOLE THING DOWN, AND EVERYBODY GETS TO BE MISERABLE.
SO, NOW THAT WE BEGIN THE RELEASES IN FACT, NOT ONLY ON PAPER, THE MONEY WILL FLOW, PEOPLE WILL BE ABLE TO GET TO WORK, WHATEVER THAT CHOICE IS, AND LOOK AFTER OURSELVES, OUR COUNTRIES, AND OUR HUMANITY.

DETAILS OF ALL THIS WILL BE PUBLISHED AT A FUTURE TIME, AS THERE IS NO NEED TO BASH EVERYBODY AROUND THAT DID NOT DO THE RIGHT THING, AND REVEAL WHO DID WHAT TO WHERE AND ALL THAT AT THE MOMENT. SUFFICE TO SAY THIS EVENT IS AKIN TO THE CUBAN MISSILE CRISIS, AND WE MADE IT AT THE ELEVENTH HOUR.

WE START BREATHING TOMORROW.
BE PATIENT AS THE RESULTS WILL TAKE A BIT TO TRICKLE DOWN TO THE ACCOUNTS. BUT KNOW THAT THIS IS IT, AND WHAT WAS, IS NO MORE. BE GRATEFUL WE GOT HERE.
Hey girl, tell Zap that I can read all through his comments that he is right smack dab happy and having fun with this silly Q&A thing.... his humor and his light heart just shines!! What a sour puss some folks are....and I'm betting they are the ones with very little invested-- not like some of us!! I feel a strong need to do battle with some of these people about the way they are reacting!! Bet you do too.
WEEEEL…THE TEMPTATION LASTS A MILLISECOND OR SO, AND I HAVE TO ACKNOWLEDGE THE OTHER SIDE. FRUSTRATION AND NOT ENOUGH INFORMATION WILL PROD PRETTY WELL ANYBODY TO UTTER WORDS. FORGIVENESS IS NICE, AND RELEASES THAT ENERGY. IF IT DOES GO A TAD OVER, THEN I START LOOKING AT THE VEGETABLE GARDEN TO FIGURE OUT WHO I AM TALKING WITH.
So --- Zap, some day, some how, some way--- lets rendezvous some where with a party complete with oinks oinks and piglets and the color purple... party hats and horns....... and we'll look each other in the eye to confirm that we know that we know that we know....and thank God that we know!!! Geeeez..... grins and
headshakes..

MORE BS HERE: http://www.oom2.com/t20148-poofness-for-may-11-mother-s-day-obama-did-the-right-thing-and-the-usa-will-now-come-alive-and-begin-to-rebuild-its-gutted-infrastructure


*****************
Out Of Mind
www.oom2.com

Admin





Posts

: 5347

---

Join date

: 2011-08-16


Location

: Woodstock Nation




---
Permissions in this forum:
You
can
reply to topics in this forum