Awarded by Feed Spot Blog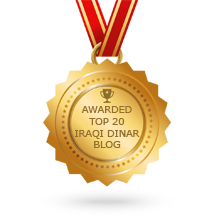 Key Words
Adam Montana, AdminBill, Benjamin Fulford, Currency Exchange, David Schmidt, Dinar, Dinar Guru, Dinar Recaps, Dinar Rv, Dinar Scam, Dr Clarke, Frank26, Gary Larrabee,
Gurus, Guru Hunters, JerzyBabkowski
, Kaperoni, Kenny, Monetary Reform, Mnt Goat, My Ladies, Okie, Poppy, RamblerNash, Ray Renfrow, Redenomination, Revaluation, Ssmith, TNTBS, Tnt Tony, WING IT, We Are The People, Willis Clark, WSOMN, Yosef, Zap
| | |
| --- | --- |
| 3/17/2012 - FIVE YEARS AGO In DINARLAND | |

Author
Message
Ssmith
GURU HUNTER





Posts

: 15763

---

Join date

: 2012-04-10



Subject: 3/17/2012 - FIVE YEARS AGO In DINARLAND Sat Mar 18, 2017 9:46 am

---

Guru OkieOilman:   Myself, bulldog...and many others has made around 70-80 call's today to many financial institutions to verify such. The rate is very  high--we were informed but subject to correction the rate was 14.38...i pray the intel we received from so many sources is correct. It is my understanding that some may be able to cash out tommorow (today-saturday) but the bulk of the dinarians will be at the bank monday and thereafter.


Guru Bulldog75: 10:07AM: GOOD MORNING. WE HAVE JUST LEARNED THAT THE VND IS IN A TRANSITIONAL RE-EVALUATION PHASE. AT THIS POINT, THE DONG HAS RISEN TO .01 (ONE CENT USA) WHICH EQUATES TO $10,000 USD PER MILLION DONG AT THIS PRESENT TIME. AS FAR AS WE KNOW THIS MORNING, THE IQD IS ALSO IN TRANSITION. WE ARE PROJECTING CURRENTLY, THAT EVERYONE COULD CASH OUT NEXT WEEK.

AS THE WEEKEND PROGRESSES, WE WILL UPDATE YOU WITH THE LATEST INFORMATION. PLEASE BE PATIENT. OKIE/BULLDOG IS ON TOP OF THE SITUATION AS WE PROGRESS THROUGH THE WEEKEND. (end)

OKIE HAS ALWAYS HAD INTEL IN AHEAD OF THE CLOCK LADIES & GENTS. WE ARE ACCURATE. WE STAY POSITIVE. WE ARE AHEAD OF THE CURVE. BANKS DO NOT WANT THEIR EMPLOYEES RESIGNING; AND THERE WOULD BE NO ONE LEFT TO 'MIND THE STORE'. VND IS NOW AT .01 (USA). THAT SHOULD CONTINUE TO RISE DURING THE WEEKEND. WE WAIT AND ARE CALM ABOUT THIS.

THIS WILL MATERIAL AND MANIFEST GRADUALLY AS WE PROGRESS. TYVM. THERE IS NO RUSH HERE. SIT BACK PLEASE, RELAX AND LET THE COMPUTERS DO THIER WORK OVER THE WEEKEND.  THE POUND IS VERY STABLE. WE ARE CHECKING RATES. THANKS. WE WILL BE BACK SHORTLY. PLS HOLD. NEXT REPORT AT 11AM OR BEFORE.
FOREX WILL RE-OPEN AT APPROX 5PM CST SUNDAY, AS WE KNOW AT THIS TIME,WHICH IS USUAL AND CUSTOMARY.  

EVERYONE BE VERY CAUTIOUS WITH YOUR WORDS AT THIS TIME. MANY ARE FRAGILE. READ ONLY THE POSTS. DO NOT MIX OUR WORDS. THATS AN ORDER.

NEW UPDATE: DIFFERENT BANK DISTRICTS (FROM STATE TO STATE AND DISTRICT TO DISTRICTS) MAY HAVE DIFFERENT RATES ON THEIR SCREENS AS WE PROGRESS THRU THE WEEKEND.

THERE IS NO ONE GAINING AN ADVANTAGE/DISADVANTAGE HERE. WE ARE RELAXED, POISED AND CONFIDENT AND READY FOR MONDAY. IQD SHOULD SETTLE IN AT $14.38 AS SHOWN ON SOME FRONT SCREENS RIGHT NOW. DONG WILL SETTLE IN HIGH. RELAX OVER THE WEEKEND. RATES ARE "IN TRANSITION" OVER THE WEEKEND.

WE DO NOT "CHASE THE RATES" OR THE INFORMATION. IT WILL COME TO US IN TIME. THANKS. GO HAVE FUN WITH YOUR FAMILY. AMEN. (end)

ADDENDUM UPDATE 11PM CST: ONE MAY NOT SEE THE RATES AND/OR SAME RATES IN THEIR STATES/DISTRICTS AT THIS TIME. THAT WILL MATERIALIZE OVER THE WEEKEND AND WILL CONTINUE TO UPDATE HOUR TO HOUR, DAY TO DAY. PREPARE FOR A CASH IN PROBABLY EARLY NEXT WEEK.

WE CAN ONLY REPORT WHAT IS FACT. WE ARE GOOD, GREEN AND LANDED. ALL INFORMATION WILL COME FORTH SLOW AND GRADUAL. OOM, THIS SITE, OKIE, & BULLDOG ARE AHEAD OF THE CURVE. PLEASE CONTINUE YOUR PATIENCE AND OPTIMISM. WE ARE GOOD TO GO. THANKS.

11:22PM CST; UPDATE: EVERYONE IS NOW TOTALLY UPDATED ALL OVER THE WORLD. THIS WILL GRADUALLY AND TOTALLY MANIFEST AT ALL BANK WORLDWIDE. THANKS FOR BEING HERE. WE SEND LOVE, HAPPINESS AND THANKSGIVING TO OUR PLANET AND DINAR WORLD. WE HAVE SEEN THE OTHER SITES IN OTHER COUNTRIES FROM MEXICO TO CHINA. THANKS FOR CARRYING OUR INFORMATION AROUND THE GLOBE. WE ARE WORLDWIDE AND ESTIMATE OVER ONE MILLION DINARIANS READ OUR INFO. OTHER SITES ARE WELCOME TO POST OUR INFO. THANKS.

WORLDWIDE NOTICE: ALL INFORMATION BEING POSTED OR SENT IS FROM EARLY THIS AM SATURDAY USA TIME ZONES. THANKS. WELCOME DINARIANS FROM ALL OVER THE PLANET. BLESSINGS

11:50AM CST UPDATE: OKIE/BULLDOG75/LEXIE REPORT: IF AND WHEN THERE ARE APPRECIABLE DIFFERENCES OF ANY MAGNITUDE WE WILL REPORT IT. WE WILL NOT BE A PLAY BY PLAY MODERATOR OF CURRENCY OVER THE WEEKEND. WE ARE AWARE OF ALL CURRENCY RATES. SMALL DETAILS WILL NOT BE DISCUSSED. (THE SALARY DOES NOT JUSTIFY THE TIME. LOL.) THANKS FOR BEING HERE. WELCOME: JAPAN, CHINA, NEW ZEALAND, MEXICO, SOUTH AMERICA, EUROPEAN COUNTRIES. WE SEE YOU. BLESS U ALL. GOD BLESS THE USA AND OUR PLANET. WE HAVE OVER ONE MILLION VIEWERS AFTER SITES DISTRIBUTION TO OTHER SITES. THANK YOU.


Guru BellaGrits:  If this isn't a ride in "patience," .... I don't know what is..... things are looking great ...... seeing things we haven't seen before is progression for sure......think this will prove to be a very interesting day, weekend; etc. Get a seatbelt....you may need one..... rofl ..... hang in there....trying to confirm things....even as late or early as 2:30am this morning......


Guru Poppy3:   Today is the 17th of march and the pre-meeting for the summit begin on the 27th...we know they want the n/c and completeion of the erbil, hcl, budget etc prior to the summit, so if they are going to meet their goals they have to complete everything and start this meeting before the 27th which says we are in a 10 day period that iraq leadership have to get all things announced.  the facts will come and they should all be complete within the next 10 days,  not weeks. Today is a great day, we are one day closer.

i am going to give my take on what is being said...Yes some banks, not all, could be showing a rate...organizations, the imf, world bank, ust, wto do test and ping the systems and they do this at random all the time and any rate they post is just a ping rate, Has nothing to do with actual rates or timing of the rv.  Believe me when it is real we all will know within a very few min.


Guru BWM:   after all the calls and discussions... I can tell you like Studley and DW said earlier the rate is NOT showing at banks that I have talked to... (2 of big 4) but I am hearing that we are moving forward for shortly... there is no "curve" and those that claim they are ahead of it just want an excuse to tell you they were "first"...

As I have continually stated, "have at it" I will not call it but be happy to tell you when I'm headed to the bank...I would say this is an excellent time to get things out and check all your necesseties for cash in... id's, possible receipts (depending where you will cash out), travel arrangements, etc.


Guru BGG:   was some interesting movement in the financial/currency markets on Friday - I'm not so sure what folks are seeing - but are likely system tests. They may be seeing something - they just don't have any idea what it means.


Guru DinarWishes:  Hello Peeps and Fellow Squirrels!!!  I have discussed things with Studley and we are both in the same camp as far as the timing of this event…    I would like to state for the record:

Things appear to be in the final stages and several things are unknown to many!! I for one want to caution you all about getting your expectations ahead of the curve…

I know many are saying any minute now… but I would rather tell you how I feel about everything as a whole… The more details that are being put out by "GURUS" cause a greater chance of things not being released sooner than later…


Guru Hammerman:  only chase an wf in 7states have recived a letter from ust that they can start to negotiate ,,,,, we belive the ust will send anther swift signature leeter saying rate is live ,,,, we belive it will not show live rate any where other then theses letters but not sure ,,

they doing this event as it has never been done ,, we are hearing each country will have there own rate [[[this is unheard of]]] so it kinda crazzy ,,,, so as of i think imo there will be cash in in 7 states as of now ,,imo ,,, things will change alot between today an cash in day imo so hang on ,,, just be ready ,,,

any one on my cash in group will get auto email telling when you can head to banks an what banks to go ,,, at this piont there will not be many banks cashing in we belive around 20 usa total ,,but should change in the next day are 2 ,,,,


Guru Cap1:   GOOD MORNING GUYS!! GREAT DAY FOR AN RV!!  IT'S BEEN A LONG JOURNEY. ONE WITH MANY PEEKS AND VALLEYS BUT I CAN TELL YOU TODAY, THIS JOURNEY IS OVER. WE HAVE ARRIVED!

THE RATE IS SHOWING. NOT LIVE YET, BUT IT IS SHOWING...RATES ARE LOCKED...NOT ALL BANKS RECEIVED THE RATE YESTERDAY. THE REST OF THE BANKS ARE RECEIVING IT TODAY...YOU WON'T HAVE TO WAIT UNTIL THURSDAY...[expect them to go live] NO LATER THAN TOMORROW NIGHT IMO...DON'T KNOW WHAT THE FINAL DONG RATE WILL BE.


Guru Studley:    The rate is not live, bankers were given a green light to start negotiating deals..... it will go live shortly ::::   Probably wont see it until Monday or possibly as late as Thursday.... not there just yet :::: Gotta go.... I will be back later with Dinar Wishes, we will help everyone understand the process better soon


Guru SWFloridaGuy:  It will also never just be "in Iraq's hands." They got to where they are today with a lot of help. The requirements the IMF had of them last year was no easy task and neither were the mandates for the chapter 7 release. Yet, here we are and you can thank Shabibi for all he has accomplished. Problems that have existed since the 90's in the M.E. have been resolved recently and we expect more progress to come. There will be a significant presence of world leaders in attendance at the Summit including the the UN secretary general and this is a major issue of pride with Iraq, who is looking to join the world stage as a political and economic leader. I really couldn't be happier with the pace they moving at right now and I am anxiously awaiting the NC, Summit, announcement of Chapter 7 release and of course, our beloved RV.


Guru Blaino: I AM ..."AGAIN" HERAING WIDELY DISPARATE RATES.... HUGE DIFFERENCES! HARD TO BELIEVE DIFFERENCES. EVERYTHING FROM MID $3'S TO .... SIT DOWN..... $14++ !!!!      WE ALLHEARD THE $12.++ RATE A LIL WHILE BACK AS WELL......

NO FAITH IN THAT KIND OF NUMBER AT ALL... AND WE ALSO WERE TOLD THEN THAT EVEN THOUGH IRAQ 'MIGHT' SUPPORT $25..... NO WAY THEY WOULD GO THERE!   NOW WE KNOW THAT BIG 4 BANKS ARE POSTING A WATCH IN THEIR FOREIGN CURRENCY SECTIONS/DIVISIONS/DEPARTMENTS TO THE EFFECT THAT "MULTIPLE FOREIGN CURRENCIES ARE CHANGING VALUES" ... BY WAY OF A "HEADS-UP"   THIS IS WHAT I MEANT ON THE CALL LAST NIGHT BY THE "QUICKENING".....

  I...DO NOT SEE THIS THING GOING PAST MONDAY...BASED ON WHAT I KNOW NOW.  THE RATES I HAVE FROM PRIMARY SOURCES ARE HIGHER THAN KUWAIT (TODAY)... BUT NOT THESE DOUBLE DIGIT NUMBERS FLOATING AROUND.


Guru Soonerfan62:  Early AM statement, no questions, no chat. I did not know OKIE had called the RV until I got up this morning.  Yes I did assist in getting bank verifications yesterday (From bankers that we knew ONLY, DON'T call banks). more

We were getting some showing live some not. With that said I do believe that we are finally there and we will be in the banks the first of next week. So enjoy your weekend, chin up, all is positive


Guru Bluwolf:   ALOT OF THINGS HAVE HAPPEN IN THE LAST FEW DAYS THAT HAS TRIGGER THIS EVENT...WE HAVE HAD A BUNDLE OF INFO THAT...TELLS US THAT WE SHOULD BE CASHING OUT PROMPTLY... REMEBER THAT THERE IS A SYSTEM IN PLAY AND UNTIL 9:15 AM EST MONDAY IT WILL NOT APPEAR...THE RATES ARE VERY HIGH BOTH IN DINAR AND DONG.


Guru Jonnywg:   we wait here with baited breath that OKIE is correct...it has not shown up live at the teller cashin anywhere...just the currency screens...and i might add the rate is variable as well some at $14+...most at $4+...this leads me to believe the final rate is not posted... anything over $4+ is a bonus...do not count on high rates...we hope the luck of the irish is bestowed on us today.


Guru Generals64:  Please listen...I can not get off the phone but I can't find out answers until I do....We just NOW (2 nminutes ago) talked with Wells Fargo...5 minutes ago Bank of America...Nothing is showing right now....Nothing....

I too was up when Okie called it...I promise you guys I will be here but right now it's not showing at the bank or their corporate offices are NOT releasing it as
of this MOMENT

We are working on getting a better deal for us within our group and I will not and mean NOT leave you hanging....Personally I apologize to Precious.  I have turned the phones off just to type this in here. I was to talk to Wells Fargo at 8:30...she called and said nothing is showing....

Those Whales haven't proven to be out of the water yet either....Our person working the numbers will call me the second it happens...I will tell this board right after I get up off the ground. You guys...For Real...my phone # was posted n another site....I think everyone in the "free World" is trying to call...I sure wish you guys would stop and listen cause you will be under the bus if you don't.... pm's a going crazy here...give me a second....what constitutes an Revaluation?...Being able to exchange dinar for USD....Right?...I have been told that the rate is in the system...Check?...I have been told a rate....Check?....I have been told the banks are willing to negotiate with our group....check?.....I
have been told there is a sale on Roasters at Wal-mart...check?...I have Not been told the Revaluation has occurred...Check///have you???  .the rate is there....not released....

this is about the really happen....Personally it looks as though Monday is the day to talk with the bank....odds are you don't have your information ready and you're going to be mad at someone besides yourself....PLEASE Notice NO ONE is making anything extra on this deal...(NO ONE from our group for sure)

We have people in the banks...in the IMF...BIS...UST...IRS...White house division...Jordan, Germany, Baghdad...and we are on first name basis with them....,I have a guy working Wells Fargo, Chase and Bank of America...Calm down and start paying attention....At 12:04 this morning (I was on here) Okie called it.....AGAIN......

the rate he quoted has been posted out there and I got just as excited as anyone else....It's not anything until the bank can take a deposit....I don't care who you are or who you know...

RUMOR is:............Wal-Mart is having a sell on Toasters...........So I guess that too means to RV is here???   You guys/Gals...Give kcmana and Beachdreaming a break....They have literally worked themselves into a "crying" mode....they are both tired and I might have asked too much of them...there is a lot going on...A lot of the GURUS have nothing and so, they have a conference call and YOU GUYS fall for it...We used to call that putting Coal on the Fire.... .

Hey:.....once again I am Not trying to argue or be the carrier of bad news....If this has Revalued then the banks will tell us what to do....The bank told us to go back to sleep this morning....  There is supposedly a Spread with the banks...We're trying to get it....Don't EVEN think about me or our team making any more than anyone else...(except myToaster)...I'll know what is going on and I'll squeal like a "Snitch"....quit  belieeing .  Are we close?.....yep but, I don't own a 747 or know anyone that does....I do own a Black Pick up and have a good looking wife...So, I keep at it.


Guru Bookings:  booyahoohoho booyahoohoho people are only confusing them selfs. Rate is 14.38 now u all can sit here and take that rate, or listen to confusing over it. Just because we can't cash in today does not mean it did not rv. Last night on hammermans call, they had a wf banker on their call. He said when the

]for me i do not have a doubt its rved. Just waiting for the 24 hours to be out,and the banks let it go live. So i'm going to have a wonderful week/end ahead
knowing we'll all be rich monday/tuesday. I thank my god right now for this blessing. Enjoy your week/end . God is good all the time.
 
 they would not call it until they had a lot of comfirmation on it. Okie said him, bulldog, soonerfan call about 70 or 80 calls yesterday getting it confirmed.

NO_BS_ALLOWED.  that isnt a rumor... Generals said it is showing $14.38 on screen but not released yet


Guru ArizonaHeat:  so with countries such as greece needing funds from the IMF, the we will go on to Italy, spain, and portugal, those restructures are based off of revaluation of currencies from around the globe, Iraq is not the only one, couple that with kuwait and the VND along with iceland and other countries, you still feel a 1 to 1 would suffice in todays market. Also the claims from several ME countries that they also in fact want a level playing field. so with Kuwait at 4+ and iraq at 1 to 1 that doesnt seem to be logical

IM IN AGREEMENT WITHIN REASON ON THE 14 RATE, BUT HONESTLY, NO ONE KNOWS WHAT IT WILL COME OUT AT. BUT A 4+ RATE IS VERY LOGICAL IN A FINANCIAL STANDPOINT WITH THE REGION THE WAY ITS STANDS, AND THE gdp IRAQ IS CAPABLE OF AT THIS VERY MOMENT

i am expecting a managed float as this currency will be very volitile with so much taking place within the first 6 months.   i think the difference here may be the relationship is different and the RV for so many countries have a much bigger involvment, when Kuwait RV'd it was all about Kuwait


ChocolateRV Bank Story:  Loosen up got a great exciting BANK STORY: but DO NOT CALL Banks. Live rates for us will come when we see rates change at DB or even forex.  here's the story

She went to a bank in Texas. Drove up to the teller and said "I want to cash in my dinars." the teller told her she had to come into the bank. She did and they got the manager for her. The manager said "let me check it out." So he proceeded to go to the back screen and then said "WOW".

"It is showing at 14.39 but we can't do anything until Monday." There it is. Please stay grounded in faith you guys. This is still rumor until we are at the banks and can see the whites of the managers eyes.

Yes I know this person.  please do not go to the banks or call.  Can't tell what bank....It was in Texas.  Please donot call the banks or go to the banks.


Mehere Bank Story:  My local WF mgr, who weeks ago tried to inform me this was a scam... yesterday told my uncle (quietly) "We have the machine and lite to validate your currency when you are ready to exchange"... Strange I thought this was a scam!!!~! hahahaha


*****************
>>>TNTBS's YouTube Channel<<<

Jayzze
VIP Member





Posts

: 5056

---

Join date

: 2011-06-23



Subject: Re: 3/17/2012 - FIVE YEARS AGO In DINARLAND Sat Mar 18, 2017 11:09 pm

---

guess what 5 yrs from today you will still be at the computer doing the same thing sorry but I only speak the truth.

Ponee
Admin





Posts

: 34196

---

Join date

: 2011-08-09



Subject: Re: 3/17/2012 - FIVE YEARS AGO In DINARLAND Sat Mar 18, 2017 11:14 pm

---

This is true.... and Rambler Nash has proven that.  He has actually posted some posts that were  titled...

10 years ago today


*****************


RamblerNash
GURU HUNTER





Posts

: 10185

---

Join date

: 2015-02-19



Subject: Re: 3/17/2012 - FIVE YEARS AGO In DINARLAND Sun Mar 19, 2017 12:06 am

---

*****************

 

>>>TNTBS's YouTube Channel<<<


RamblerNash
GURU HUNTER





Posts

: 10185

---

Join date

: 2015-02-19


RamblerNash
GURU HUNTER





Posts

: 10185

---

Join date

: 2015-02-19



| | |
| --- | --- |
| 3/17/2012 - FIVE YEARS AGO In DINARLAND | |
Who is online?
In total there are
161
users online :: 11 Registered, 0 Hidden and 150 Guests :: 3 Bots
aksafeone
,
doncrawley
,
duke
,
Gardenangel
,
Kevind53
,
ncisneworleans
,
quefreedom
,
RamblerNash
,
roxy22222222
,
Warbucks
,
Wtex123
Most users ever online was
2065
on Mon Apr 09, 2012 5:34 pm