Waiting wrote
17m ago
I just had to block two twitter accounts - one was wingit scam and another one - As far as I can tell the wingit scam one took all the accounts from the wingit call list and sent a tweet about Gerry and the Trust Guy - The other one was a site that sent me a tweet that criticized me following a dinar site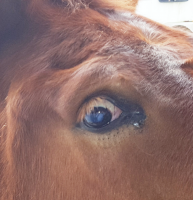 MDS1965 wrote
15m ago
WAITING...THE ONLY TWEET FROM GERRY/WINGIT IS @WINGITCALL...NOTHING ELSE...

Waiting wrote
17m ago
MDS - I know that - but this tweet had a whole page of tweet accounts listed that I assume are taken from Gerry's tweet to us.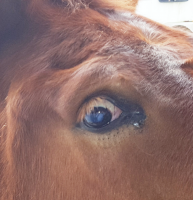 MDS1965 wrote
16m ago
WAITING...YEAH, THE OTHERS ARE OF NO INTEREST AND ARE PROBABLY JUST DETRACTORS.

Waiting wrote
15m ago
MDS - I know - this has not happened before - just annoying to have to block this account

Ssmith

GURU HUNTER





Posts

: 20038

---

Join date

: 2012-04-10




roxy22222222

GURU HUNTER





Posts

: 2881

---

Join date

: 2015-04-20



B4shalom wrote
34m ago
Do you all realize there is an annular solar eclipse tomorrow? ...over parts of Africa. Checking to see if over Zimbabwe. It makes moon and Sun resemble a bullseye.
B4shalom wrote
31m ago
Ps 19. the heavens declare the glory of God.... Gen 1 ....God set sun moon and stars in the heavens FOR SIGNS AND FOR SEASONS. (Sorry about caps)
Amarok wrote
26m ago
Mally, my pleasure to shed light where I may. Folks, regarding the banks. The zim notes we have were officially demonetized by Zimbabwe in Dec I think. We know all zim currency in-country has been pulled from public circulation. IMLO, Don't give in to fear and hold on to your zim, get it exchanged asap. There will be a date when it will convert to monopoly money, and soon. I believe that if I don't exchange at these early high rates for all currencies their value will be less later.
B4shalom wrote
26m ago
Sunset September 3rd begins the Jewish month of Elul - trumpet/shofar is blown every day to remind people to RETURN TO THE LORD -for 30 days ...then Feast of Trumpet/New Year
Omaha wrote
21m ago
I'm reading now others are pushing the date out to Oct 1st - interesting.
schmoo wrote
20m ago
Omaha, ADMINBILL changes his dates almost daily
Jackson wrote
16m ago
GM/GA/GE everyone, been reading up from the bottom - have to say I thought there was a specific place for religious stuff on the forum
MickiMouse22 wrote
6m ago
You guys I am back - Thank you Thank you Thank you WOOOOOOOOHOOOOOOOOOO!
MickiMouse22 wrote
5m ago
I missed you guys so much - I really did not realize how atached to you all I was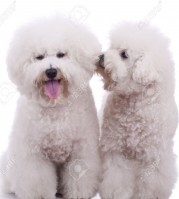 B4shalom wrote
2m ago
Annular solar eclipse is seen by Zimbabwe...less than 90%, more than 40%. Yeah! And another one Feb 26, 2017... more fully eclipsed than this one but still less than 90%.

Ssmith

GURU HUNTER





Posts

: 20038

---

Join date

: 2012-04-10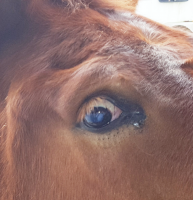 MDS1965 wrote
25m ago
GA Y'ALL! WHAT A GREAT OPPORTUNITY FOR US!!! IT "SEEMS" WE ARE GETTING EVER SO CLOSE TO THE EVENT, NOW IS A GREAT TIME TO START REALLY LOOKING AND, HATE TO SAY IT, MAYBE EVEN LOOKING INSIDE TO SEE IF WE ARE INDEED BEING THE CHANGE WE WANT TO SEE IN THE WORLD. REMEMBER, MONEY DOESN'T MAKE US WHO WE ARE, IT ONLY MAGNIFIES IT...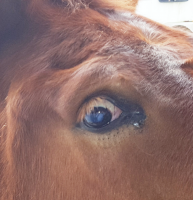 MDS1965 wrote
21m ago
I HEARD SOMEBODY SAY LATELY, THEY DON'T WANT TO BE THE SMARTEST ONE, IN FACT, THEY WANTED TO BE THE DUMBEST ONE AND SURROUND THEMSELVES WITH SMART PEOPLE. WHICH DO WE WANT TO BE? THE LEADER WHO THINKS THEY KNOW IT ALL, OR THE LEADER WHO TRUSTS, EMPOWERS AND SURROUNDS THEMSELVES WITH SMART PEOPLE?...JUST SOME THINKIN...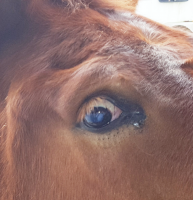 MDS1965 wrote
7m ago
OH MOONDOGGIE...YOU KNOW THERE IS SO MUCH SPECULATION AND RUMOR OUT THERE, NOONE KNOWS OR NOONE IS TELLIN...I'LL STICK WITH THE ORIGINAL...LOPPING IS IN EFFECT UNTIL....WELL UNTIL SOMETHING IN WRITING COMES OUT AND SEVERAL SOURCES AGREE...WHAT YOU THINK MOONDOGGIE?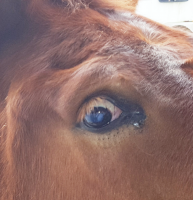 MDS1965 wrote
3m ago
MOONDOGGIE...SOMEBODY HAS BEEN TELLING YOU SOME FIBBERS...NOT ME...NO SIREEE...I'M JUST A LITTLE OLE COUNTRY HICK FORM WEST TEXAS...
Spoken like a true enabler/facilitator.




Ssmith

GURU HUNTER





Posts

: 20038

---

Join date

: 2012-04-10



"Remember, money doesn't make us who we are, IT ONLY MAGNIFIES IT....... I remember a TV show I saw, with BILL Cosby, and someone said, "hey, man, you should try some cocaine",and it intensifies your personality", And Bill Cosby retorted, maybe, BUT- What if you're an asshole? :nonono:

Terbo56

VIP Member





Posts

: 13674

---

Join date

: 2011-06-18


Age

: 63


Location

: Central Florida-



@Ssmith

wrote:

Waiting wrote
17m ago
I just had to block two twitter accounts - one was wingit scam and another one - As far as I can tell the wingit scam one took all the accounts from the wingit call list and sent a tweet about Gerry and the Trust Guy - The other one was a site that sent me a tweet that criticized me following a dinar site

MDS1965 wrote
15m ago
WAITING...THE ONLY TWEET FROM GERRY/WINGIT IS @WINGITCALL...NOTHING ELSE...

Waiting wrote
17m ago
MDS - I know that - but this tweet had a whole page of tweet accounts listed that I assume are taken from Gerry's tweet to us.

MDS1965 wrote
16m ago
WAITING...YEAH, THE OTHERS ARE OF NO INTEREST AND ARE PROBABLY JUST DETRACTORS.

Waiting wrote
15m ago
MDS - I know - this has not happened before - just annoying to have to block this account
*****************

RamblerNash

GURU HUNTER





Posts

: 17646

---

Join date

: 2015-02-19




---
Permissions in this forum:
You
cannot
reply to topics in this forum