MDS1965 wrote
10m ago
NOTICE: THE WINGIT CALL HAS BEEN RE-SCHEDULED FOR TUESDAY, JULY 19th, IN PLACE OF MONDAY, JULY 18th, 2016 MONDAY, JULY 18th, 2016 ~ THE WINGIT CALL FOR JULY 19th, 2016 ~ 3:30pm EST ~ Guest pin code: 623546# ~ Primary Call in Line: 425-440-5100 ~ Secondary Call in Line: 682-233-7292 ~ COMPUTER LINK: http://iTeleseminar.com/87201228 ~ ALL REPLAY LINKS ARE LOCATED ON THE WEBSITE: ~ http://www.thewingitcall.com
2649 wrote
9m ago
how do we know if MODS got our message about not wanting to be DELETED ??
MDS1965 wrote
8m ago
JUST MAKE SURE YOU POST IN THE "FORUM" NOT HERE IN THE CHAT, IN THE FORUM
MDS1965 wrote
6m ago
ALL THE PEOPLE POSTING, "PLEASE DON'T DELETE ME, I'M AN ACTIVE MEMBER,..." ARE POSTING IN THE FORUM. THAT IS A GOOD PLACE TO POST IF YOU WANT TO "STAY CONNECTED" IN THE ROOM.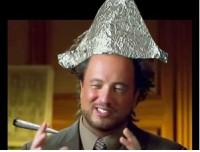 Hilltop wrote
6m ago
inquiring minds wanna know... why do we have to post? is it now a membership requirement?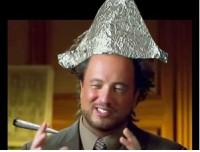 Hilltop wrote
4m ago
i can see the end result of that be a TON of hellos and nothing more, just to meet that requirement
Ragu wrote
4m ago
I want to stay please DON'T delete me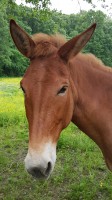 MDS1965 wrote
4m ago
HILLTOP...YEAH, IT REALLY IS JUST TO SEE WHO IS AND WHO ISN'T REALLY HERE....
Hey Mark, I'm there!  Don't ya see me?  I'm waving at you right now!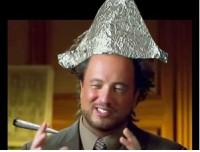 Hilltop wrote
4m ago
not being a conspiracy nut, there seems to be something else in that case this is not the only room banning folks for not talking.. , so its just curious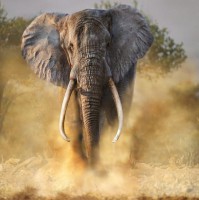 tier2wannabe wrote
25s ago
Hilltop maybe there is going to be a "limited" amount of 800#s given out...


Ssmith

GURU HUNTER





Posts

: 20038

---

Join date

: 2012-04-10




thb wrote
3m ago
I might be the dumbest person in the world, but I don't know how to post in the forum

undercover dinarian wrote
1m ago
good morning family ... Wingit Kindly keep me as a member in your forum/chat board

Lloyd wrote
2m ago
I am an ACTIVE member.

Chini wrote
1m ago
l on't understand the point l am lurker l don'tlike give opinion or get argument with others l llising and try to lern

Lloyd wrote
1m ago
JuJu50 I don't know how to post in the forum...
   

JuJu50 wrote
1m ago
Undercover you must post up in forum not in rolling chat

JuJu50 wrote
4m ago
Th just click on a topic and then look for quick reply then write your comment then hit reply.

MALLY wrote
1m ago
THANK YOU FOR YOUR WONDERFUL HELP, JUJU!~!~~~THOSE ARE PICTURE PERFECT DIRECTIONS~~AND RIGHT ON THE MONEY, HONEY~~OH!~!~ I'M A POET AND DON'T KNOW IT!!!

How about a new thread "A Chat Room Run by Idiots?"  LOL     Hi Mark!  Please don't delete me.  I can help you get your house in order.  Can I be a MOD?   

MDS1965 wrote
10s ago
CHINI...WE ARE TRYING TO GET OUR "HOUSE" IN ORDER THATA ALL...

Chini wrote
33s ago
l visit the chat 2 or 3 times a day read what l consider interesting, hear the conference religious don't get problems with anybodyl personaly am here for rv info and what is going on in the world the analisys of what happen because in tv /radio we know we can't believe everythingh is lies now want that we wright coments why?????i dont bother and l am active please explain if is possible


Please, Please, Please don't delete me!

Missouri girl wrote
moments ago
Please don't delete me Their are a lot of loving caring people here I want to be a part of in the future Blessings


Ssmith

GURU HUNTER





Posts

: 20038

---

Join date

: 2012-04-10




Jed54 wrote
2m ago
I understand the need to clean thing up so to speak, but it really makes it hard to read chat with all the postings now having to be done, sorry for complaining

CarGuru1007 wrote
2m ago
wow mally this is causing so much confusion with everyone lol

MDS1965 wrote
49s ago
WELL CARGURU...HOPEFULLY EVERYBODY WILL HAVE ENOUGH COMMUNICATIONS SKILLS AND ABILITIES TO FIGURE OUT HOW TO POST IN THE FORUM. THAT WILL BE NECESSARY IF THEY WISH TO REMAIN, AS ADMIN POINTED OUT.

midwestman wrote
53s ago
What the heck is going on with all of this??????????????????

GJHHonor wrote
46s ago
Mally may I ask why we had to post in teh forum? I just put a comment under someone in the forum is that what I was suppose to do , sorry for asking have been on holidays?

Jed54 wrote
23s ago
Busy work

MDS1965 wrote
41s ago
JED54...I CAN ASSURE YOU, THE MODS DON'T NEED ANY "BUSY WORK"...NO, NO, NO.....EVERYTHING HAS A PURPOSE...
   

midwestman wrote
48s ago
Has anyone figured out why we are still here today instead of at the banks??

Jed54 wrote
13s ago
Not you MDS keep us busy, lol

JuJu50 wrote
29s ago
Always some confusion to begin with when something new is implemented. Just relax we have the best room and mods
   

MALLY wrote
40s ago
ADMIN IS JUST MAKING SURE WHO WANTS TO BE AN ACTIVE MEMBER AND WHO IS NOT REALLY INTERESTED IN BEING HERE, SWEETIE!!

MDS1965 wrote
15s ago
AS STATED, IT IS TO FIND OUT WHO IS AND WHO IS NOT AN ACTIVE MEMBER. WE ARE DOING SOME SPRING CLEANING...

I'm an active member of the Wing-It group.  Please oh please don't delete me. 

MDS1965 wrote
37s ago
JED...I REALLY DON'T NEED IT...WAY TOO MUCH HOMEWORK TO DO...



Mark, why don't you take some Economic 101 classes and find out why the IQD can't go from .00086 IQD - 1 USD to 3.00+ IQD - 1 USD?  There is help out there.

jayke

wrote

1m ago


Ssmith

GURU HUNTER





Posts

: 20038

---

Join date

: 2012-04-10




MDS1965 wrote
8m ago
DK...I LOVE MUSHROOMS...

MDS1965 wrote
8m ago
MOONDOGGIE...OKAY, YOU FIGURED IT OUT! WE'RE BUILDING A SHAPE SHIP TO TAKE EVERYBODY TO THE NEW MARS MILLIONAIRE SPACE STATION AND NEEDED AN ACTUAL HEAD COUNT...YOU CAUGHT US RED HANDED...LOL

Guess what kind of mushrooms Mark put in his omelette this morning? 



Oscar wrote
8m ago
Not sure why everyone needs to post in the forum- seems like a lot of work over nothing, but it is what it is

Haloheal wrote
7m ago
Is poor red positive ? I am afraid to read it purple pigs and all !

reruba wrote
8m ago
I been in vacación, can someone expling me what is happen with active members?

MDS1965 wrote
7m ago
RERUBA...VERY SIMPLE, POST IN THE FORUM SO WE KNOW YOU ARE AN ACTIVE MEMBER...PRETTY SIMPLE AND STRAIGHT FORWARD...

bhjd wrote
6m ago
reruba click on I'm an active member that someone has posted and it will take u to the forum and post a quick reply and then u will have posted in the forum

reruba wrote
6m ago
The we want to have a forum fUll of none sense post?

Haloheal wrote
5m ago
I really don't think Gerry will delete people for little posts he has a big heart and knows how we feel and what we are going through !❤️

MDS1965 wrote
4m ago
RERUBA, NO. WE NEED YOU TO POST IN THE FORUM. THANK YOU.

MALLY wrote
3m ago
ADMIN IS JUST MAKING SURE WHO WANTS TO BE AN ACTIVE MEMBER AND WHO IS NOT REALLY INTERESTED IN BEING HERE, SWEETIES!!
   

Haloheal wrote
3m ago
Omg such panic over the forum RELAX! But if u see me missing you will know why ! Lol

reruba wrote
3m ago
Ok we follow direction, even if we believe don't make sense

Zimmer wrote
2m ago
Smells like a big ole house cleaning,,,lol

Haloheal wrote
2m ago
Maybe trying to catch The Kenny lol


Ssmith

GURU HUNTER





Posts

: 20038

---

Join date

: 2012-04-10




DonnaC wrote
43s ago
MDS...did I understand you earlier that we need to post in the forum at least once a week to remain active?

Zimmer wrote
moments ago
Donna, hope note, I seldom post

MDS1965 wrote
moments ago
DONNA, CORRECT...JUST POST IN THE FORUM ONCE A WEEK TO REMAIN AN ACTIVE MEMBER. NO DIFFERENT THAN MOST OTHER ACCOUNTS...EVEN BANKS REQUIRE A PERIODICITY TO REMAIN AN ACTIVE ACCOUNT. THAT'S ALL.

Wing-It compares itself to a bank, so be ready for them to start charging a monthly service charge.



Haloheal wrote
1m ago
Mally instead of people posting and pleading not to be deleted I think they should give a good receipe !!! Lol see ha later !


Ssmith

GURU HUNTER





Posts

: 20038

---

Join date

: 2012-04-10




dodger1 wrote
2m ago
Wish I knew how to post the cute little icons

busyhands51 wrote
1m ago
Please don't Delete me, i'm an active member,Make post in the forum,Not in ChatRoom,it will show up in chat as a Link

WellWell wrote
1m ago
Mally-- how long is "clean up" going to go on? very difficult to communicate coherently. Think I'll take a long break... Oh by th e way Hello Chief55

LWF49 wrote
37s ago
Mally, when I posted in forum avatar did not show up on chat? My forum comments show my avatar. Am I ok???

Zaob wrote
moments ago
SOOOOO Mally does that mean im safe from deleation....

Hilltop wrote
8m ago
alrighty then, ill check back later and see if all this is over and everyone gets saved from the banning rod... lol

Tasi wrote
8m ago
LIA, just wanted to make sure I get this, calls are Tuesdays and Fridays from hereon?

MALLY wrote
7m ago
TASI~~NO, SWEETIE, JUST TUESDAY THIS WEE~~GERRY HAS APPOINTMENTS THAT CONFLICT FOR TODAY~~THAT IS ALL~~

Tasi wrote
5m ago
Oh ok got it Mally, ty. So only for today and then we are back on regular schedule

MALLY wrote
5m ago
HOW ARE YOU, SWEET GABERDINE?

gaberdinemohair wrote
3m ago
My husband has 2 contempt of court charges because he refuse to pay

bluewater wrote
1m ago
Why is the wingitcall on Tuesday instead of Monday. What do you know, Gerry , that we don't know

AzBuckeye wrote
1m ago
I would like to remain a part of the room, please do not delete me.

TeddyBear2016 wrote
1m ago
Bluewater if you were keeping up with us, you would have known Gerry change the date to Tuesday.

mlrheidi wrote
13m ago
Morning room, don't want to loose my account. .. .. ..

Parker wrote
9m ago
I only post occasionally - please don't delete me.


Ssmith

GURU HUNTER





Posts

: 20038

---

Join date

: 2012-04-10




Modularman wrote
5m ago
I hope my post went into the form but I can not see it. I do not know how to cut and paste

Aijalon wrote
5m ago
Please don't delete me I'm an active member

Aijalon wrote
4m ago
Kelly my tablet just won't let me post in forum says message is too long, is this OK posting here?

MALLY wrote
3m ago
AIJALON~~YOU WILL NEED TO POST IN ONE OF THE ARTICLES BEFORE WEDNESDAY, SWEETIE~~click on I'm an active member that someone has posted and it will take u to the forum and post a quick reply and then u will have posted in the forum

Chaseybear wrote
2m ago
Wow this is crazy cant follow or make a conversation in here see you all later on when all this Delete me stuff is done


Ssmith

GURU HUNTER





Posts

: 20038

---

Join date

: 2012-04-10




MDS1965 wrote
14s ago
OKAY Y'ALL, THANKS FOR THE EXTREMELY AND ENERGETIC MORNING, BUT I MUST DEPART NOW AND HEAD TO CLASS. I APPRECIATE YOU ALL AND YOUR EFFORTS TO HELP US DO A LITTLE SPRING CLEANING. HANG IN THERE. IF YOU THINK ABOUT IT, IT REALLY ISN'T THAT DIFFICULT TO STAY AN ACTIVE MEMBEER!!! C YA ALL LATER!!!


Ssmith

GURU HUNTER





Posts

: 20038

---

Join date

: 2012-04-10




Moondoggie wrote
4m ago
Did Anyone Hear Nancy's Call Last Nite When Some Caller Said The Zim Will Not Go ? Then All Boards And Phone Line Went DEad ....

Aijalon wrote
2m ago
MALLY here's a chuckle for you this morning. In my half asleep attempts to get the message through on my tabley which just would not co-operate, I started writing Please don't believe me etc etc.. Now there's a senior moment for ya!



IMPORTANT NOTICE: AS OF JULY 16th, 2016
YOU MUST LOG IN AND POST A COMMENT ON ANY OF THE ARTICLES
NO LATER THAN WEDNESDAY, 11pm EST, JULY 20th, 2016
IF YOU ARE AN INACTIVE MEMBER, OR A LURKER, YOU MUST LOG IN AND POST A COMMENT IN THE FORUM, ON ANY ARTICLE, OR YOUR ACCOUNT WILL BE DELETED.
IT DOESN'T MATTER IF YOU ARE A DUAL MEMBER IN ANY OTHER ROOM, IN FACT, YOU SHOULD BE, FOR MULTIPLE PURPOSES. THE ONLY THING THAT MATTERS HERE,
IN THIS ROOM,
IS THAT WHEN YOU POST, PLEASE DO IT WITH RESPECT AND HOPEFULLY, WITH THE SAME CONSIDERATE REMARKS, THAT YOU'D LIKE OTHERS TO SPEAK TO YOU WITH. THAT'S IT, SHOULDN'T BE TOO DIFFICULT TO FIGURE THIS OUT.
EVERYONE IN THIS ROOM IS REQUIRED TO HAVE
AN AVATAR WHETHER READING, POSTING, OR IN CHAT.
IF YOU DON'T HAVE ONE, PLEASE SEND A PM
TO LIFE IS ART, AND ASK FOR ASSISTANCE.
HOUSE GUIDELINES. THANK YOU, ADMIN.

MALLY wrote
15m ago
"IF YOU ARE A LURKER, LURK ALL YOU WANT FOR THE MOST PART, BUT AT LEAST POST IN THE FORUM ONCE A WEEK, EVEN IF IT'S TO SAY HELLO, YOU ARE NOT REQUIRED TO "CHAT" ... BUT YOU'D BE MOST WELCOME IF YOU DID. FORUM POSTINGS, NEEDED."

Angel Light wrote
15m ago
Malloy I posted in one of the don't delete me posts so I am not going to be deleted right?

Clemsonfan wrote
13m ago
Who's STUPID idea was it to threaten us to prove we are real by making a post???????????

MALLY wrote
12m ago
: "ADMIN SIMPLY WANTS TO TAKE A HEAD COUNT OF ACTIVE, INTERESTED MEMBERS, AND JUST WANT TO KNOW IF YOU'D LIKE TO STAY. WE'RE LATE IN OUR SPRING CLEANING."

Clemsonfan wrote
9m ago
GM Mally...as Hillary would say....what difference does it make......the room has been nothig but posts all day....how dumb

JustTom wrote
29s ago
1351 user(s) visited this forum in the past 24 hours I believe that must be close to a record.

Registered Members:

2,363

DANCEMAN wrote
12m ago
SKY WE HAVE NO SECRETS......FOR CHAT ROOM AND INSTANT TELESEMINAR (THE CALL) WE PAY $300 PER MONTH

zimalong wrote
12m ago
DANCE wow! i didn't realize it cost so much :(


Ssmith

GURU HUNTER





Posts

: 20038

---

Join date

: 2012-04-10




Here is the thing...

The reason why they want people to post in the forum is because that is the only way they can check your IP Address  and Location.

They can not see it in chat. 
Once you post in a discussion foru under your user name, your IP ADDRESS is visible to the site owner and anyone they choose to share it with.


and THAT IS WHY THEY WANT YOU To POST!  ARE THEY TRYING TO CATCH KENNY?  Maybe, but you are  sacrificing your privacy for it unless you know how to use an IP changer.  And since so many of you are struggling with  just knowing how to post in a forum, I am sure you don't know how to change your IP.


Ponee

Admin





Posts

: 35528

---

Join date

: 2011-08-09




LOLLLLLLLL



COLORADOGURL wrote
7m ago
ROCKET- ONE THING I WAS PONDERING WAS MORE OF AN "ACADEMY", A SCHOOL THAT IS AN ORPHANAGE BUT VERY PRESTIGIOUS WHERE IT IS AN HONOR TO BET HERE

COLORADOGURL wrote
6m ago
LIA - I WOULD LIKE TO CHAT W YOU OR EMAIL GERRY QUESTIONS ABOUT HAVING AN ORPHANAGE IN EACH STATE HERE, THAT WE CALL THE "WINGIT ACADEMY" KIND OF LIKE "OPRAH'[S MODEL" ORPHANS CAN BE THERE, AND BE TAUGHT WELL, AND A BOARDING SCHOOL, ETC

RocketMan wrote
6m ago
Coloradogurl It will need a plan where all the kids can go to vocational training school and learn a trade they can use for the rest of their lives and be self-supportive

COLORADOGURL wrote
4m ago
YES MELS!!! IT'S NOT JUST ABOUT BRUSHING TEETH, BUT THEN ALL YOU HAVE TO DO TO BE PRODUCTIVE IN OUR SOCIETY. THEN ALSO TO GO BEYOND THE POINT OF TAKING CARE OF SELF - BUT THEN OTHERS, THEN SOCIETY...

COLORADOGURL wrote
2m ago
JUSTTOM: HOW ABOUT STARTING WITH ONE IN EACH STATE, THEN CAN BE EXPANDED FROM THERE. OR IF AN 18 YEAR OLD WHO GRADUATED FROM HIGH SCHOOL BUT WANTS TO DO WELDING-GO TO THE WELDING SCHOOL IN KANSAS...

TAXMOM wrote
1m ago
ROCKETMAN, WE CAN START A PROJECTS SITE POST RV. I MIGHT BE WRONG, BUT I THINK GERRY'S IDEA FOR CONTINUING THE SITE IS MORE FOR INVESTMENTS. I WILL TALK TO GERRY AND SEE IF HE CAN INCLUDE PROJECTS OR MAYBE WE CAN HAVE A SISTER SITE FOR PROJECTS.

TAXMOM wrote
3m ago
GERRY'S SCHEDULE ISN'T ALLOWING FOR A CALL TODAY SO I AM NOT ANTICIPATING AN ANSWER TODAY. I WILL POST SOMETHING AS SOON AS I HAVE SOME KIND OF ANSWER.

A Wing-It Academy?  What would Gerry and the mods teach?  How to scam the gullible and elderly?  Maybe a few courses on how to become proficient in identity theft?

RFRjunior wrote
1m ago
good morning everyone. if i may, i'd like to ask for prayer. lost my job 2 weeks ago. my union if fighting to get me reinstated. will hear something tomorrow. please pray for good news ty!


Ssmith

GURU HUNTER





Posts

: 20038

---

Join date

: 2012-04-10




ADMIN



Veteran Member


Status: Offline
Posts: 79
Date: April 21st  

| | |
| --- | --- |
| GERRY'S TWEETS ~~ ABOUT WHAT, AND WHEN | |

---







THIS STATEMENT IS MEANT FOR A SELECT FEW.


THIS IS GERRY MAGUIRE SPEAKING TO YOU.


IT'S MY SITE, AND I WILL RUN IT HOW I WANT.


I WILL TWEET WHEN I WANT AND OFTEN AS I WANT, AND MAKE STATEMENTS WHEN I WANT.


IF THIS OFFENDS YOU I SUGGEST YOU PACK YOUR BAGS AND HIT THE DOOR.


NO AGGRAVATION ~ MOD'S PLEASE FEEL FREE TO REPOST.


I HAVE RESPONSIBILITY'S TO MORE THEN JUST A FEW.


I HAVE MANY TO ANSWER TOO THIS SITE IS DRIVEN BY THE MEMBERS NOT INDIVIDUALS. PERIOD.

highdollarfolks wrote
8m ago
A word about newbie postings, I noticed that alot of the lurkers and newbies are posting and using their real full names, like closing in a letter. Folks, do not use your real names on posts. Also these same folks have their names and where they live on their profiles!!! I pm'd them and also sent a pm to lifeisart to remind folks to not use real info on these forums.

TWOGUNS336 wrote
6m ago
FOLKS…..CHECK ON YOUR OWN PROFILE PLEASE….MAKE SURE THAT YOU DO NOT LIST YOUR REAL NAME OR LOCATION…FOR SAFETY REASONS. HOWEVER, DO NOT REMOVE YOUR EMAIL ADDRESS, AS THIS IS ONLY VIEWED BY ADMIN AND IS YOUR TICKET TO MEMBERSHIP IN THE WINGIT ROOM. THANK YOU.

Pegasus4 wrote
4m ago
Highdollar - thanks ~ a shame the obvious still has to be said in an anonymous forum - think people! What ARE you going to do when you have this wealth! Use your heads !

Pegasus4 wrote
5m ago
Quietly loosing it over here ... Please bring the release for the currencies ...

Pruny wrote
3m ago
pegasus4 just hang on. Things will work out. I know it will happen. Personally I gave one million dong to my church and somehow in February they exchanged it. Great for them. Lots of debt they had to cover. I know if they were able to exchange we all will exchange at some time

COLORADOGURL wrote
3m ago
PRUNY!!!!!!!!!!!!!!!!!!!!! WHAT????? ???????????????????

COLORADOGURL wrote
2m ago
PRUNY!!! YOU GOTTA GO TALK TO THE PASTOR OR THE CHURCH BOARD OR SOMEONE!!?!?! AND GT THE SCOOP!!!!!!

Pegasus4 wrote
2m ago
Prune thanks - almost out of funds ..

FlyboyTexas wrote
2m ago
Hello all, was anything great said the nancycall last night?!

Pruny wrote
48s ago
On Nancys call just a lot of technical phone problems. Possible for Dizzy to add some strength to our resolve tonight

bluewater wrote
32s ago
LIFE IS ART Is there any way you can keep us posted with all the information regarding the final resolution of the terms that for each and every Cabal member surrenders under? Can you put it in the Forum. I believe all of us have a right to know just what is going on.


Ssmith

GURU HUNTER





Posts

: 20038

---

Join date

: 2012-04-10




Can these sites get anymore boring?  I almost wish Tony was back.  He was more fun.


Troyboy

Elite Member





Posts

: 247

---

Join date

: 2012-01-18




---

Permissions in this forum:

You cannot reply to topics in this forum


Who is online?

In total there are

109

users online :: 2 Registered, 0 Hidden and 107 Guests :: 2 Bots

claud39

,

oldmanskull

Most users ever online was

2065

on Mon Apr 09, 2012 5:34 pm