ADMINBILL wrote
18m ago
GOOD MORNING - WE WILL PREVAIL. THE END IS NIGH. I ALWAYS WANTED TO SAY THAT. I WAS TOLD THERE WAS ANOTHER LAST MINUTE COMPLIANCE ISSUE CAME UPON YESTERDAY. THIS WAS FROM A WORLD AUTHORITY WE HAVEN'T HEARD FROM IN SOME TIME. WHATEVER IT IS IT IS OR WILL BE RESOLVED. i REMAIN VERY OPTIMISTIC.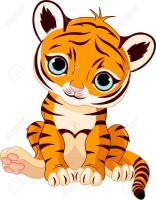 Tigerprincess wrote
16m ago
Bruce sounded like he copied some of Bill's info...wfw

lostnq8 wrote
16m ago
multiple compliance issues but were resolved or shortly would be - his transcript is in recaps IF you want to read it

lostnq8 wrote
15m ago
tiger yes bruce and admin are on the same page


ADMINBILL wrote
13m ago
IT WAS TOO LATE FOR ME TO COME IN THE ROOM LAST NIGHT AFTER WORK TO GIVE YOU THAT INFO BUT I AM GLAD WE ARE HEARING IT FROMOTHER SOURCES.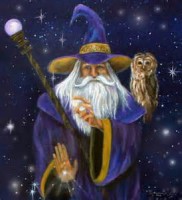 mangelo wrote
15m ago
AdminBill Bruce said the rates are all over in Iraq! Celebrations! just waiting for the release!

ADMINBILL wrote
13m ago
I HAVE HEARD THE BIG CELEBRATION AND HOLIDAY ARE ONCE AGAIN SCHEDULED IN IRAQ FOR THE WEEKEND.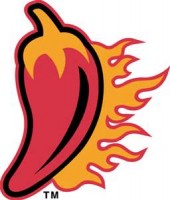 RaginCajun wrote
11m ago
THAT MIGHT BE THE REASON PARLINMENT IS OFF UNTIL THE 17TH- BRING IT WE ARE READY

Ssmith

GURU HUNTER





Posts

: 20038

---

Join date

: 2012-04-10



scotchie wrote
40m ago
Iraq cannot sneeze without IMF/World Bank approval, imo
dyoungdc wrote
40m ago
zeejay, no offense, I don't care what the song says. I am looking for confirmations on Iraq being paid at the new rate.
dyoungdc wrote
39m ago
I understand what he "believes", I want proof
dyoungdc wrote
32m ago
So he is falsly raising hopes of it being about the rv AGAIN!
sparke wrote
30m ago
on his tweets and calls he claims no new intel
rob65 wrote
27m ago
rayren98 just posted: ♪♫•*¨*•.¸¸❤¸¸.•*¨•*♫♪ $$$$ We're in the Money, we're in the Money! $$$$ ♪♫•*¨*•.¸¸❤¸¸.•*¨•*♫♪ ♪♫•*¨*•.¸¸❤¸¸.•*¨•*♫♪ I'm so excited, and I just can't hide it. I know, I know, I know I SEE an RV! A SHO-NUFF RV! ♪♫•*¨*•.¸¸❤¸¸.•*¨•*♫♪…….NOT SURE IF PRIVATE OR PUBLIC YET.

Ssmith

GURU HUNTER





Posts

: 20038

---

Join date

: 2012-04-10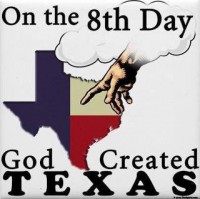 Snake wrote
19m ago
Hey meek had a very long discussion with Blondie this afternoon and she wanted to wish everyone a hello on this site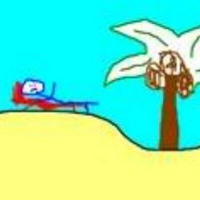 scotchie wrote
13m ago
I am in a room with Blondie that is not moderated

Sunni Daze wrote
11m ago
I HAVE A SURPRISE FOR YOU ALL IN A FEW MINUTES WAIT FOR IT LOL
mdinn wrote
10m ago
SNAKE, WE HAVE DISCUSSED THIS BEFORE, SHE TOOK HER SELF OUT OF THIS ROOM AS SHE DIDN'T WANT TO ABIDE BY THE RULES..W ALL MISS HER........AT TIMES
mdinn wrote
8m ago
MEEK...i'M SURE bILL AND OTHERS WOULD LOVE HER TO, BUT SHE TOOK HER NAME OFF THE ROLLS OF THIS ESTEEMED ROOM


Sunni Daze wrote
5m ago
JUST FOR YOU GUYS AND BECAUSWE YOU ASKED
Blondie wrote
4m ago
Hey little doggies! Looks like a great night in Dinarland!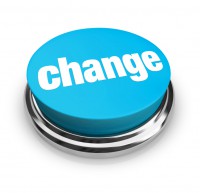 Etoile wrote
4m ago
Blondie Blondie big huge hugs dear heart bisouuuuuuuuuuuuuuu
 
Sunni Daze wrote
4m ago
SEE WHO IS IN THE ROOM BLONDIE


Ssmith

GURU HUNTER





Posts

: 20038

---

Join date

: 2012-04-10




---
Permissions in this forum:
You
cannot
reply to topics in this forum