The continuation of the parliamentary movement to question Allawi, and this is the expected date
2021-04-29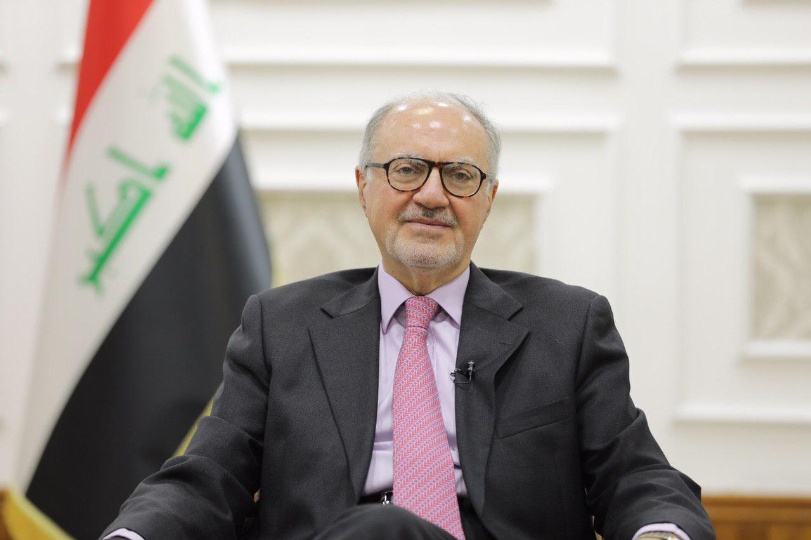 Shafaq News / The representative of the Parliamentary State of Law Bloc, Kata'a al-Rikabi, confirmed, on Thursday, the continuation of the parliamentary movement to question the Minister of Finance, Ali Allawi, after the Eid holiday.
Al-Rikabi told Shafaq News, "The date for the questioning of Finance Minister Ali Allawi has not been officially set yet, but according to expectations, it will be after the Eid Al-Fitr holiday."
He added that "the questioning of the minister will be about several files, the most prominent of which are related to his mismanagement of the ministry and the change of the dollar exchange rate against the Iraqi dinar and other files."
Al-Rikabi explained, "The interrogation session, which is hoped to take place after the Eid holiday, will determine whether or not he will be removed from office, according to the minister's answers to the interrogator's questions."
The Minister of Finance, Ali Allawi, raised the resentment and anger of citizens and some parliamentary blocs, as they held him responsible for reducing the value of the Iraqi dinar against the dollar, which in turn led to an increase in the prices of goods and commodities, as well as a letter that the minister sent to the General Secretariat of the Council of Ministers earlier regarding imposing taxes on salaries.
https://shafaq.com/ar/%D8%B3%DB%8C%D8%A7%D8%B3%D8%A9/%D8%A7%D8%B3%D8%AA%D9%85%D8%B1%D8%A7%D8%B1-%D8%A7%D9%84%D8%AD%D8%B1%D8%A7%D9%83-%D8%A7%D9%84%D9%86%D9%8A%D8%A7%D8%A8%D9%8A-%D9%84%D8%A7%D8%B3%D8%AA%D8%AC%D9%88%D8%A7%D8%A8-%D8%B9%D9%84%D8%A7%D9%88%D9%8A-%D9%88%D9%87%D8%B0%D8%A7-%D9%87%D9%88-%D8%A7%D9%84%D9%85%D9%88%D8%B9%D8%AF-%D8%A7%D9%84%D9%85%D8%AA%D9%88%D9%82%D8%B9

claud39

Elite Member





Posts

: 18423

---

Join date

: 2018-11-04



---
Permissions in this forum:
You
cannot
reply to topics in this forum