This is for those that think they are going to be a trillionaire good luck.
1. Because of the rate structure it will make it impossible for the average Zim holder to walk out of the private meeting with anywhere near 1 Trillion dollars let alone a 100 Trillion Dollars.
2. The reason for that is because if you have never had more than $10,000.00's in your account they are not going to turn you lose with that much money.
3. You are going to have to have a very good humanitarian projects.
4. You are going to have to have a wealth management team.
5. The humanitarian project plan is going to have to be written down and presented like a business plan.
6. There will be a default package and the individuals running this know that 95% of the redeemers only want to walk in and walk out.
7. That the remaining 5% who will be try to get the screen rates of higher will have to under go extreme security measures.
8. Plus they are only going to give you access to $100,000.00 to $150,000.00
9. They are going to put a cap on the Zim whether you believe it or not you will find out when you redeem the Zims
10. That is all I can say without getting in trouble.
Anonymous

"Re: You are Not Going to be a Trillionaire" by Awakened

In regards to what anonymous said, I will 2nd that. I wasn't going to say anything because it is hush hush.
love to all,
Awakened
P.S. I do feel on the latest Q watch the 4:49 & 3:15 markers are a 4/4/19 date at 3:15. Hopefully this weekend, but that is also a marker.
***************

"Re: You are Not Going to be a Trillionaire" by Sue

Can someone explain, please. If our ZIM notes are barer bonds and valued at 1:1 with the US dollar - And are being monetized currently by Zimbabwe - where the heck does the bank get off telling us it will be worth less or even more important, that they will decide and choose what we get and how we spend it. They are the corrupt liars who have destroyed our world for personal profit. They should not have this kind of power over us - sounds like Cabal lies and BS to me. Anyone else agree? Or if you have more light to shine on this subject, I would be grateful.
Have a lovely Thursday.
In extreme gratitude,
Sue
The Zim IS A FRIGGIN DEFUNCT CURRENCY! How stupid are these people?????
VIP Member





Posts

: 367

---

Join date

: 2019-01-24



Who are you, who from the shadows, comments nothing but crap regarding a subject that nobody know what is going to happen, your opinion has no more value that that of many others who would challenge it, every day as far as I know facts wont become reality until we are at those places of redemption, then we all be able to know it all, humanitarian work around the world would never or could never take place and done if the people feel that they have been SCREWED ONCE MORE BY THE SYSTEM ONE MORE TIME, AND THE FEW AS YOU HAVE EXPRESSED WERE TO BE THE ONLY ONES THAT IN YOUR OPPINION BE CAPABLE OF DELIVERING SERVICES TO ALL OF HUMANITY, NOBODY KNOWS BETTER WHAT IS NEEDED TO THOSE THAT ARE IN NEED, THAN THOSE WHO HAVE SPEND THEIR LIVES LIVING IN VERY STRESSFULL SITUATIONS, THAT THE ONES THAT ACTUALY LIVED IT, HAVE YOU SHADOW CLOWN HAVE NO COMMON SENSE TO SEE THAT IT WAS THE SO CALLED INTELECTUALS THE ONES THAT SCREWED US ALL, YES THEY MAY KNOW HOW TO FILL UP DOCUMENTS TO IMPRESS THE PAYERS BUT THEIR REAL LIFE EXPERIENCE WILL NEVER COMPENSATE FOR ACTUAL REALITY OF THE NEEDY AS THE ONES THAT HAVE BEEN THERE ALL THEIR LIFES, HOW DID THE INTELECTUALS MANAGED THE MONEY OF ALL OF US UNTIL NOW, DID THEY DISTRIBUTE IT IN A MATTER OF HONESTY AND INTEGRITY FOR HUMANITY TO LIVE IN A DIGNIFYED MANER, WERE NOT THE INTELECTUALS THE ONES THAT PUT SO MANY MILLIONS IN A GOVERNMENT SYSTEM TO BECOME PARASITES?, OF THE SYSTEM WE KNOW THAT GREED IS REAL AND THAT ONCE AN INDIVIDUAL FEELS THAT HE IS TOP DOG BY NATURE WILL TRY TO STOMP ON THE ONES THAT ARE SLOW TO GRASP WHAT TRULY IS GOING ON OTHERWISE WE AS A WORLD FULL OF NEEDY PEOPLE WOULD HAVE NEVER GOTEN TO THIS POINT SO WHY DONT YOU KEEP YOUR CRAY OPPINIONS TO YOUR OWN SELF THE LAST THING WE ALL NEED IS PEOPLE LIKE YOURSELVES TO COME OVER AND PREANT YOUR OWN GODLESS AND UNBELIEVING ATTITUTES TO ALL THOSE OF US WHO INVESTED OUR LAST PENNIES TO NOT ONLY BETTER OUR OWN SELVES BUT TO BE ABLE TO SERVE HUMANITY AS BEST AS WE KNOW BECAUSE WE HAVE LIVED IT PEOPLE WHO ARE GOOD CANT GIVE BECAUSE THEY GOT NOTHING TO GIVE AS THEY THEMSELVES ARE IN NEED AN THE ONES THAT HAVE IT WONT GIVE BECAUSE THEY 
YOU ALL THAT COME WITH YOUR STUPID NEGATIVE OPINIONS WITH OUT FACTS, SHOULD GET THE HELL OUT OF THE WAY AND LET THOSE THAT BRING GOOD NEWS KEEP THE PEOPLE THAT BELIEVE IN A STATE OF HOPE INSTEAD OF DEPRESSING THE HELL OUT OF THEM THAT ARE AT THE BOTTOM OF THE BARREL.
Welcome to DinarDaily!  Glad you are here.  Too bad you didn't find us until you had invested your last penny. But not to worry!  It's still not too late to sell your currency.  Granted you will take at least a 20% hit, but something is better than nothing.

Also.  Don't be scared to structure your posts by using paragraphs.  No reason to use the Caps key, we can hear you just find without it.  Makes reading so much easier.
When people type that much in CAPS it's an outward expression of an inward fear.

You can put emphasis on some words such as in the sentence:

"I can't believe I wasted HOURS on conference calls and it was all a lie since the dinar, dong and zim will NEVER make me rich!"
GURU HUNTER





Posts

: 652

---

Join date

: 2015-04-11


Age

: 39


Location

: Arizona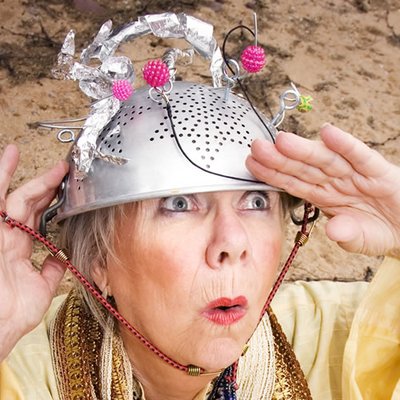 "Re: You are Not Going to be a Trillionaire" by LightGirl
Dear Anonymous,
It seems that you are still living and thinking inside the box of the old 3D ways, however you have made me think to improve my business plan and be more prepared to be a tough negotiator, so thank you for that.
Wealth Managers who advise you on which investments to make, life insurance to purchase, superannuation and retirement plans to make, they are all lower energy 3D services born out of fear. I do not intend to give any more money to insurance companies and certainly not to prop up the shoddy investment markets.
The money that I am tasked to watch over and share will be used only for those who need it - creating jobs, self confidence, spreading unconditional love and joy etc. Not one cent will go to the sharks who have been stealing our money for eons.
I firmly believe that everyone will get exactly the right amount for their projects. We will be guided by our spirit guides who will be right by our sides along with Archangel Michael, St Germain and others. We will be confident and use our God given intuition until we feel like we have achieved the right outcome for our exchange.
Blessings of the highest Divine Love and Light to all during their exchanges this weekend and the highest Love, Light and Gratitude to all pure souls who post here and have kept our hopes and spirits high. You know who you are, I love you!
LightGirl
Wow..looks like another 500 milligrams of  Prozac is called for..
VIP Member





Posts

: 367

---

Join date

: 2019-01-24



"Re: You are Not Going to be a Trillionaire" by Vee
Anonymous..did a little birdie tell you this .. While you were smoking your spike...or do you have a crystal ball or 8 ball..or a reliable verifiable source that enlighten you with this .. ?
I haven't had a bank account in what over 15 years.. Why..because I choose not to play in that den of Thieves.. Liars and Mammon.
If you don't believe your not going to redeem the Zim you have..for any value ..being worthless..then send it to me.
Since this is the malarkey you want to convey. And get a real life .. Like a name.. Or stay anonymous not heard or seen.
---
Permissions in this forum:
You
cannot
reply to topics in this forum