POOFness for NOV 11: RAGGED OLD FLAG
Posted By: hobie [Send E-Mail]
Date: Sunday, 11-Nov-2018 21:40:12
Hi, Folks - Received via e-mail: =====


Subject: RAGGED OLD FLAG
From: "The Office of Poofness" <2goforth@humanus.ca>
Date: Sun, November 11, 2018 9:21 pm Ragged Old Flag Johnny Cash
https://www.youtube.com/watch?v=XfzJ8UBr-c0
POOF SAID

Greetings and Salutations, We are happy to share that some major issues have been resolved. The power held by a number of the players has been curtailed and the needs of the group are now being met in somewhat small ways but being met. There are issues that legal eagles are now sorting through for guarantees and assurances as well as meeting the financial matters. Progress is being made inch by inch and far more slowly than was ever thought possible. But do not lose hope nor let this outcome out of your sight for long. Yet again live as if this was our last day, do the things that make your hearts sing and be ready for miracles. All is moving forward; some essential pieces are being removed and other elements are gaining stronger traction. If you hold to this you will all come out ahead. The RV has also made progress and that is connected to the prosperity programs. All of these bank related issues are like spigots in a make- ready fashion. You wonder if you will be found: you can be assured if you are living and breathing you will be found….. Poof


SUSAN SAYS Dear Community, WHAT IS VETERANS DAY? Veterans Day is a time to honor and thank all military personnel who have served in any branch of the United States Armed Forces. Established in the wake of World War I, the original intent of the holiday was to celebrate world peace. At the eleventh hour of the eleventh day of the eleventh month in 1918, World War I ended with the signing of the armistice agreement. One year later, President Woodrow Wilson signed a proclamation commemorating November 11 as Armistice Day. Each year Americans would celebrate the end of the "war to end all wars." And in 1938 it was named a national holiday. Soon after, war broke out in Europe and World War II began. Because World War I was not the war to end all wars, lawmakers believed that veterans from World War II and the Korean War also deserved a day of remembrance. In 1954, President Eisenhower signed a bill changing the name of Armistice Day to Veterans Day. Much has changed in the 100 years since the end of World War I and the signing of the armistice agreement. But through the past century, the purpose of Veterans Day has remained the same – to say thank you to all the men and women who have served to protect and defend the United States of America. On Veterans Day and every other day, we thank those who have served in the United States military.
____________________________________________________ Bruce's Call update is exciting, encouraging and not accurate. In this atmosphere information is only accurate according to YOUR TOP SOURCES.... there our many TOP sources and not one of them is on the same page. Dates are impossible to call right now.!! What I can assure you of is there will be a GCR/RV, and the long awaited prosperity programs will be delivered. Namaste, Susan


DID YOU KNOW? Good Evening, "The conscious and intelligent manipulation of the organized habits and opinions of the masses is an important element in democratic society. Those who manipulate this unseen mechanism of society constitute an invisible government, which is the true ruling power of our country. We are governed, our minds are molded, our tastes formed, our ideas suggested, largely by men we have never heard of." (Edward Bernays, nephew of Sigmund Freud and founding father of modern propaganda, 1928) Think of it! That was written in 1928. Can you imagine how that comment applies to today? When we think of and look to a global currency reset (GCR) to stabilize and cure all our financial woes, our minds seem to stop at the dream of financial freedom and what it would bring. Very little thought is expanded to understand the fiscal mechanisms that currently control fiscal policy and manipulation. We the public are presented with profound sounding acronyms like the SEC,( Security Exchange Commission) or the FRB (Federal Reserve Board) and dozens of others as the organizations that guard over our best interest. We put our faith in our elected officials, who speak to us via media outlets to ensure us "they are working on our behalf". They make it a point to first show us a problem and then explain how they are diligently working to fix the problem. These individuals and the organizations they represent are the outer rings of a shadow ruling party that influence and control every aspect of our society. A Cabal. The reality is ruling parties that pull the strings on the organizations that have become the face of what we believe to be those in charge and are satisfied to possess the reality rather than the appearance of power and we will seldom see who is behind the curtains. These secret societies are prevalent throughout the world, at times operate in plain view, and set up a "rings within rings" structure wherein the center ring would control the outer rings. The outer rings do the heavy lifting and are the transportation system that delivers the actions needed to accomplish the agendas of their inner-core masters. While a few outer core players unquestionably know that they are members of a group devoted to a common purpose. Many might not have been aware of their membership and rose through the ranks of society and advanced the network's interests unaware of the fact that the inner core influenced their thinking, their career paths and their actions by personal persuasion, patronage distribution, bribes and social pressure. One of the most prolific of these societies the Council on Foreign Affairs and their counterpart in Europe the Royal Institute of International Affairs, penetrate into every aspect of American life. The Council on Foreign Relations (CFR), founded in 1921, is a United States nonprofit think tank specializing in U.S. foreign policy and international affairs. It is headquartered in New York City, with an additional office in Washington, D.C. Its membership, which numbers 4,900, has included senior politicians, more than a dozen secretaries of state, CIA directors, bankers, lawyers, professors, and senior media figures. The CFR meetings convene government officials, global business leaders and prominent members of the intelligence and foreign-policy community to discuss international issues. CFR influences foreign policy by making recommendations to the presidential administration and diplomatic community, testifying before Congress, interacting with the media, and publishing on foreign policy issues. The members of this organization deliver the agenda and policies of those who manipulate the unseen mechanisms of society, keeping the inner-core principals well insulated and their influences well hidden from public scrutiny and recourse. These are the worker-bees of the Cabal. It is organizations like the CFR that must be stopped and in doing so will eliminate the vehicle used by their puppet masters to manifest their nefarious schemes on an unsuspecting public. When we use the term "Cabal" in a generic fashion we are unable to identify with any certainty who they exactly are. We tend to focus on those names who have been labeled so long in the public view such as the Rothschild's and Rockefellers as the Cabal , which they probably are, but in reality there seems to be no head to the serpent and all members are really part of a collective mentality . How do you stop a collective mentality? According to Webster, Cabal is defined as: "the contrived schemes of a group of persons secretly united in a plot". Cabal refers to a group of people. The problem is no one can identify how big the group is but we CAN identify them individually by their schemes. The good news is the agents of light have infiltrated the outer rings of this Cabal behavior. They are using their "rings within rings" structure against them to penetrate to the core leadership. When we dispose of these pretentious lobbyists, manipulators and the mechanisms that deliver their master's agenda we effectively end the capacity of the Cabal to function. "Take away the kings army and he is no longer king", The covert and secret actions, that follow an agenda of greed and inhumanity are being recognized, on an international basis, as crimes against humanity. All those who are affiliated with or participated in any activity related to these subversive actions will face immediate prosecution and sentencing equal to the level of participation and injury they have caused. These are whom the Indictments are designated for and why the GCR/RV cannot move forward until they are served. This event cannot hydrate the asset base for these manipulators and their secret societies of social engineering. Have patience and allow the good guys time to do their job and be aware of the "Trojan Horse". I have a short paraphrase from Bas Spliet's analysis of secret societies with a partial list of some of the members of the Council on Foreign Relations from government to media and banking. Send request "CFR" to replytodj@mail.com if you want the info. DJ


ZAP SAYS



HI ALL, BASED ON EVERYTHING THAT HAS HAPPENED TO ME IN RESPECT OF THE REGENERATION I HAVE EXPERIENCED TO MY OWN BODY, AND THE REASONS BEHIND THE RELEASE OF THE LAPIS TO THE WORLD AT THIS TIME, I HAVE MADE THE DECISION TO ENDORSE IT AND WORK WITH THOSE GUYS TO GET IT OUT TO THE WORLD. THERE IS NO BETTER SUPPLEMENT IN MY OPINION THAT DOES THIS KIND OF JOB. IN OTHER NEWS, THE WATERS OF THE WORLD HAVE NOT YET INUNDATED THE COASTAL REGIONS AND THE ASTEROID MISSED BY SOME KILOMETERS SO NO EXTINCTION LEVEL EVENTS THIS WEEK. OBUMMER IS STILL HIDING AND HAS BEEN PREVENTED FROM RELEASING THE DEATH RAY SO WE ARE OK FOR THE MOMENT. HOWEVER, THE EPA HAS IDENTIFIED A MICROBE THAT IS ESSENTIAL TO THE LIFE OF SOME PAISLEY SNAIL, SO WE WILL SEE "DO NOT CROSS HERE" AND "FORBIDDEN ZONE" SIGNS ALL OVER THE PLACE THAT YOU CAN NOT STEP INTO FOR FEAR OF AGGRAVATING MILLIONS OF THESE MICROBES AND POSSIBLY DESTROYING THEM WITH A SNEEZE. BE VERY AFRAID. FILM AT 11 ON THE "SCIENCE OF STUPID". THE SILLINESS WE SEE HAS NO BOUNDS. THE SOLUTIONS WE SEE HAVE NO BOUNDARIES EXCEPT THOSE OF THE SYSTEM THAT HAS PREVENTED THEM FROM BEING MANIFESTED. INVENTIONS HAVE BEEN BLOCKED, GOOD IDEAS HAVE BEEN TRASHED, AND THE WORLD HAS SUFFERED WHILE THE BIG BOYS PROSPERED. WHAT HAVE THEY DONE WITH ALL THEIR MONEY? THEY HAVE BUILT SAFE PLACES FOR THEM TO LIVE OUT THE EVENTS TO COME AND LEFT THE POPULATIONS OF THE WORLD TO FEND FOR THEMSELVES. KINDA COLD BLOODED BUT THEY DO NOT CARE THAT MUCH. THOSE WITH HALF A BRAIN AND ABLE TO THINK THEMSELVES OUT OF A WET PAPER BAG WILL SEE THE WRITING ON THE WALL AND MOVE TO HIGHER GROUND AND PREPARE FOR WHAT IS TO COME. THE REST WILL SHRUG THEIR SHOULDERS.
MEN OF POWER AND MEN OF GREED HAVE RUN THE WORLD FOR A LONG TIME. THEY ARE RELINQUISHING SOME ELEMENTS OF THEIR POWER STRUCTURE AND DIVESTING THEMSELVES OF VERY CRITICAL PIECES OF THEIR POWERFUL FINANCIAL NETWORK. THIS IS EXEMPLIFIED BY THE ROTHSCHILD'S SELLING OFF THEIR FIDUCIARY NETWORK. YUP, THEY ARE DOING THAT. THE FINANCIAL CONTROLS BY THE FIDUCIARIES IS CRITICAL TO THE EMPIRE THEY HAVE CREATED, SO WHY ARE THEY SELLING OFF? AND BUYING ISLANDS AND STUFF AND STOCKING THEM WITH DECADES OF GOODS TO LIVE IN STYLE AND COMFORT. SO JUST THAT WRITING ON THE WALL SHOULD BE ENOUGH TO TELL YOU THINGS, BUT THE MAJORITY WILL IGNORE THIS WRITING AND CONTINUE TO SHRUG THEIR SHOULDERS. THEY WILL PASS FIRST. AND NAY SAYERS, PLEASE ENJOY THE SUN AND THE SEA. YOU ARE SAFE RIGHT NOW. STAY ON THE COASTS. DO NOT GO ANYWHERE ELSE. ALL IS WELL. GOD WILL LOOK AFTER YOU – REALLY HE WILL. THE SUPERMARKETS WILL BE OPEN AND YOU WILL ENJOY GOOD FOOD AT RESTAURANTS. YOU WILL HAVE WATER AND POWER AND PARTY TIMES. HAVE A NICE TIME.

YES WE WILL BEGIN PROJECT SIDE VERY SHORTLY BUT OUR FOCUS ON WATER, KIDS AND SENIORS REMAINS UNCHANGED AS WE WILL HARD FOCUS ON THESE ITEMS AND PREPARE FOR THE NEXT HARD TIMES TO SAVE AS MANY AS WE CAN. SO CONSIDER BEING WARNED. IT IS UP TO YOU TO TAKE THE NEXT STEP AND PREPARE FOR WHAT IS TO COME. THE RV IS HEATING UP, WE KNOW THAT. WE ARE IN THE MIDDLE OF THE RELEASE. THE OIL IN IRAN, THE SLIGHTLY RED PINKY ON THE MINISTER OF FINANCE'S RIGHT HAND, AND THE BUNION ON THE PRESIDENT'S LEFT FOOT HAVE NOTHING TO DO WITH THE ACTUAL RELEASE DATE. THE BIG BOYS ON TOP DETERMINE THAT DATE NOT WORLD EVENTS. THEY COULD NOT CARE LESS ABOUT THE WORLD EVENTS. THEY DO WHAT THEY WANT TO DO AND THAT'S THE END OF THAT STORY. SORRY TO DISRUPT THE CONSTANT FLOW OF "SALIENT" INFORMATION AND OF THINGS THAT HAPPEN OR WILL HAPPEN AND ARE SURE TO INFLUENCE THE RELEASE. DO YOU WANT US TO ENDORSE THAT THE RELEASE WILL HAPPEN ON SOME DAY IN SOME MONTH AT SOME SPECIFIC TIME? YARIGHT.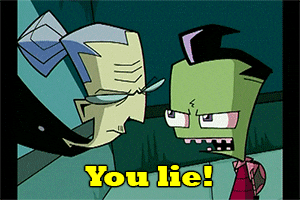 THE TIMING IS VERY INTERESTING OF THIS RELEASE. LOOK AT IT FROM ANOTHER PERSPECTIVE. SO MONEY COMES OUT AND A LOT OF IT. WHAT WILL HAPPEN NEXT. SUCH A MONEY RELEASE IS THE SINGLE LARGEST OBFUSCATION OF WHAT IS REALLY GOING ON AS PEOPLE WILL BUY BUY BUY EVERYTHING IN SIGHT AND LIFE WILL BE GOOD. WARNINGS OF IMPENDING DANGER WILL GO UNHEEDED AS PEOPLE LOAD UP ON FLAT SCREENS AND FAST CARS. FAST CARS DOD NOT GO VERY FAST UNDER WATER. SO EVERYBODY WILL BE DISTRACTED AND NOT BOTHER ABOUT GOING TO HIGHER GROUND AND PREPARE. NICE WAY TO MAKE SURE EVERYBODY STAYS PUT ON THE COASTS, RIGHT? LIFE WILL BE GOOD FOR A WHILE. DANGER SIGNALS WILL GO UNHEEDED UNTIL TOO LATE. AH WELL. THE REST OF US THAT DO HEED THE DANGER SIGNALS WILL PREPARE AND MAKE SURE THAT THE RECONSTRUCTION PROJECTS GET UNDERWAY AND BE READY WHEN THINGS SETTLE DOWN. IT WILL TAKE MANY YEARS TO REBUILD AND IT WILL NOT BE THE EASIEST TIME. BUT WE WILL DO THIS AND OUR HUMANITY WILL GET THROUGH THESE TIMES AND ENTER THE FABLED GOLDEN AGE. WE WILL BE THERE FOR YOU AS BEST WE CAN, AND YOU CAN RELY ON THAT. YOU KNOW WE ARE NOT HERE FOR THE MONEY.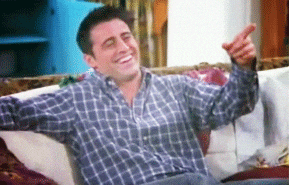 WE THANK YOU FOR YOUR LAST MINUTE SUPPORT OF OUR EFFORT. WE HAVE DONE WHAT WE CAN WITH NOTHING, AND NOW WE WILL BE COMING ALIVE WITH THE FIRST FUNDINGS THIS COMING WEEK AND REALLY START WHAT IS NEEDED TO BE DONE. SO MUCH WORK AHEAD OF US…
GOD BLESS ALL THE FALLEN THAT HAVE GIVEN THEIR LIVES FOR US SO WE MAY CONTINUE FREEDOM AND ALL THAT IT MEANS. MY FATHER DID HIS BIT AS DID MY MOTHER AND I HONOR THEM FOR THEIR SACRIFICE, AND MY GRANDMOTHER WHO DID NOT FIGHT BUT WAS EXPERIMENTED ON BY DR JOSEF MENGELE THE GERMAN SCHUTZSTAFFEL (SS) OFFICER AND PHYSICIAN IN AUSCHWITZ. HE REMOVED HER FEMUR AND REPLACED IT WITH A WOOD ONE AND OBSERVED THE RESULTS. SHE LIVED BUT WALKING AFTER WAS NEXT TO IMPOSSIBLE EVEN WITH A REPLACEMENT METAL PROSTHESIS.



THESE FALLEN AND THE SURVIVORS GAVE THEIR LIVES AND THEIR ALL FOR US SO WE MAY ENJOY WHAT WE HAVE NOW. WE CAN NEVER FORGET THIS AND WHAT WAR REALLY MEANS. GOD BLESS AND LOTS OF LOVE. LOVE AND LIGHT
IN OUR SERVICE
ZAP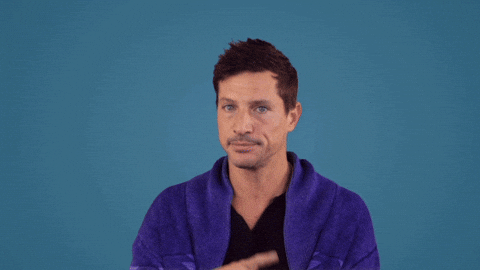 "GOD IS; I AM; WE ARE"
"BE GOOD, BE LEGAL, TELL TRUTH"
NOVEMBER 11, 2018
COPYRIGHT ZAP 2013-2018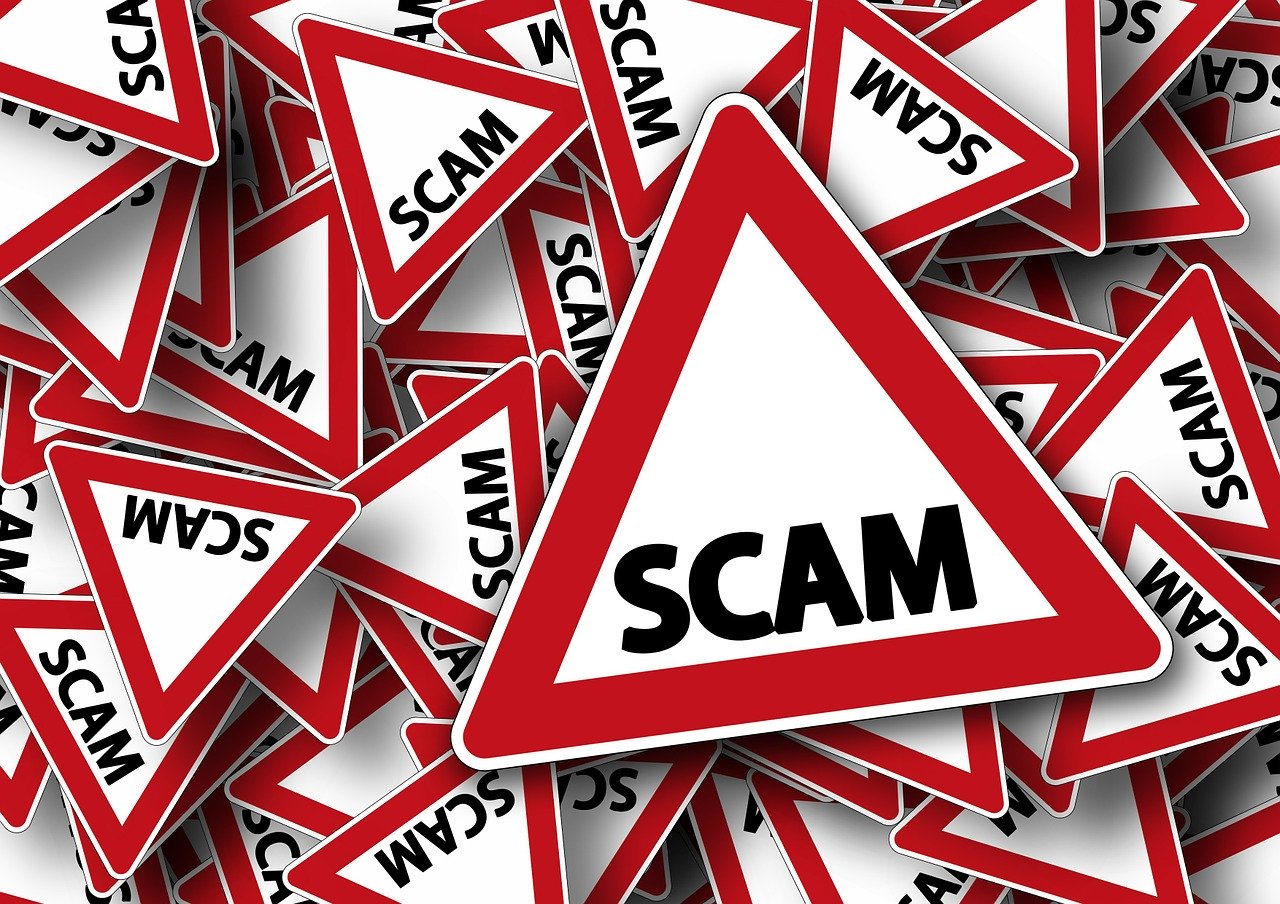 Contributions Thank you for your support as we do our best to keep you up to date. We couldn't do this without your Help. Please go to Paypal.com using the account address: goneforthfornow@gmail.com to support the cause. Please remember to click friends and family when sending. We're still struggling to keep the lights on and food on the table.
Love and Kisses,
"The Office of Poofness"
ZAP, Susan and Staff


===== --hobie

Thanks to: http://www.rumormillnews.com
*****************
Out Of Mind
www.oom2.com

Admin





Posts

: 5586

---

Join date

: 2011-08-16


Location

: Woodstock Nation



---
Permissions in this forum:
You
cannot
reply to topics in this forum