POOFness for JUNE 24: ITS BEEN A LONG TRAIN A RUNNING
Posted By: hobie [Send E-Mail]
Date: Sunday, 24-Jun-2018 21:09:08
Hi, folks - Received via e-mail: =====

Subject: ITS BEEN A LONG TRAIN A RUNNING
From: "The Office of Poofness" <2goforth@humanus.ca>
Date: Sun, June 24, 2018 8:02 pm LONG TRAIN RUNNING
DOBBIE BROTHERS
https://www.youtube.com/watch?v=tnD0eVdHJfI
POOF SAID

Greetings and Salutations, Movement is pressing forward . The timing of all of this is iffy yet because if you can recognize the games being played in the past, why do you think they aren't going to attempt to continue these even up to today. Of course they are. Games are the name of their GAME — why would you think it would be any different now?
The games are continuing. Once the spigot is opened there will be nothing that can stop the flow of money. The best plan for the dark ones is stop it now! Well as always, the more everyone would hold a strong visual of the monies coming now and get off the Hope Platform and onto the KnowPlatform: know that it happens when enough folks are holding that imagery. That has always been a key piece of this. The feelings are that the cabal and corrupt bankers have way more power than the populace. They only have the power you give them. Be ready to view this differently but you have to do the work. That has been said how many times now. So just do it! Get clear and do what only you the readers can do. Spend time with this image. PLEASE INCLUDE THE AFFIRMATION BELOW in your daily vision work, mediation, or prayer time in your own personal way, so we can finally accelerate the funds being released so the healing can begin on a personal basis and globally. "All barriers are removed here and now; all barriers are neutralized; all barriers between the banking cabal and the people seeking to receive the long awaited funds are now up and running, ready to go to work. The funds move into the bank this week without fail. On or before June 30, the funds needed to bring life to the humanitarian efforts are received." -P-


SUSAN SAYS Dear Community, The power of thought creates our realty.... Below I have reprinted Poof's suggested affirmation to use on a daily basis to assist the universe in removing all blocks and any attempted sabbotage. PLEASE INCLUDE THE AFFIRMATION BELOW in your daily vision work , mediation , or pray time in your own personal way so will can finally accelerate the funds being released so the healing can begin on a personal basis and globally. "All barriers are removed here and now; all barriers are neutralized; all barriers between the banking cabal and the people seeking to receive the long awaited funds are now up and running, ready to go to work. The funds move into the bank this week without fail on or before June 30. These funds are needed to bring life to the humanitarian efforts when received." On the PP front the news is suggesting the deliveries will begin the first week of July right after the closing of the books on the 3rd quarter at the end of June. I pray we all will finally begin our anticipated freedom. Namaste Susan

DID YOU KNOW? Good Evening, The past several postings have been to educate and inform our readers of existing conditions and issues related to the global financial picture and how it may affect the decisions or directions one might take once funds are released and received. Also, the purpose was to bring awareness of the dedication and focus it will take to effectively create and complete a project by looking into oneself and defining the person within.
Having broken free from the chains that blind you, will you return to the 'cave of ignorance' and free others bound or will you leave the cave behind and seek other enlightenments? A moral question! I have attempted to paint the proper picture of the complexity of the imminent GCR/RV. There is absolutely nothing simple about these events. Therefore, there is never going to be a simple answer to anything related to this event. One can only research and review the past and present circumstances that have occurred to achieve some sense of understanding. It's like looking at a log cabin and wondering how it got there. All you have to do is look around and see all the trees cut down to know where the logs came from. Last week's Intel and the several weeks of Intel that have preceded, are the reverse of that thought. "We see all the trees cut down but can't find the log cabin". Significant events have occurred that are crucial to the release. While significant, and plausibly a mandatory component, we have to stop identifying these events as "The Trigger" for the release. The USN (United States Note) was to be released and recognized as gold backed. H.R. 5404 is a bill introduced by Rep. Alex Mooney that would bring the U.S. back to a gold standard once and for all. (I can't find any record that the bill was passed but was told it was passed buried in the dialog of another bill.) But even if passed, it doesn't get enacted for 30 months allowing an adjustment period for the American economy. The U.S. is leasing the gold that is to back the USN. Chase Bank was assigned to make those payments. They made one but for some reason not the second payment. That got fixed. There are multiple reports of whales and elites being paid and spending the money with the intent of the PTB to monitor and collect data on how those monies are spent to obtain some indicators on economic impact. Weds, June 20th, the president had to sign off on changing the banking laws that were allowing the banks to take possession or ownership of your funds while on deposit. What other significant banking and monetary laws have to be changed or amended that the average public has no Idea even exist? Throughout the decades, financial institutions and banking laws have developed that formed the financial crisis the world finds itself in today. It depends on how far back you want to go to determine where the train went off the rails. What "Act', "Law" or "Treaty" that was implemented and just didn't work the way they thought it would. Then it required new Laws, Acts and Treaties to fix the bad ones that didn't work. Then those laws didn't work so new ones are implemented and so on and so on. Kind of like telling a lie, then having to come up with new lies to cover the old lies.(by the way telling the truth means you never have to remember the lies). Each country has a Central Bank System that controls its' monetary policies. And each country has had some specific set of circumstances that created their current banking dynamics. For the USA, it was the "National Bank Act of 1864" followed by the "Federal Reserve Act of 1913. Then a couple of dozen more laws and acts through the decades to support the economic evolution our country experienced from the industrial age, wars, globalization and population growth. For some reason the brilliant minds couldn't just tear it down and start over; they had to keep building on the failed foundations that were created. Similar activity happened to each developing country through their own individual growth circumstances. The "Fractional Monetary System" was doomed for failure. It doesn't take a genius to do the math and realize fractional banking has a finite life span. Because of globalization and global markets, all nations find themselves in a common conundrum. "How do we integrate our financial systems (of which 90% are broke or struggling) and create fair rate of exchange for currency and trade? Answer: asset back all currency, eradicate poverty, fund humanitarian projects, develop and deploy new technologies with a focus on reducing the green house effects. Sounds simple enough but everybody wants their piece of the pie. The integration of these global financial conditions come with a price. So for those of you who have plans of off-shoring your accounts, realize that fact. For the U.S. we have the "Foreign Account Tax Compliance Act" or FATCA. All countries that complied, signed or agree in essence with FATCA have reciprocal or similar articles in place. For an education and chronology of the profound Banking Laws that shaped the U.S. banking system send a request to replytodj@mail.com.Subject line Banking Laws To further understand the compliance requirements for foreign account reporting and a copy of the FATCA Law send a request, subject line FATCA to replytodj@mail.com For those planning projects in foreign countries study the Paris Climate Accords and you will see a way to dovetail your project with the Paris Accords and expedite funding across borders or through the banking system. If there is a particular subject matter request you wish to get opinion on or information on send request subject line "Request". If enough readers have a common interest I will see what I can do If you like what is being presented please let me know. Subject line "Comments" DJ.
replytodj@mail.com


ZAP SAYS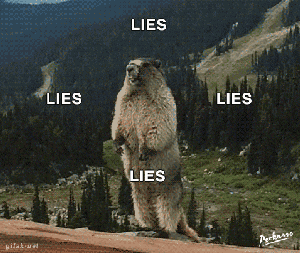 HI ALL I MUST CONFESS THAT THE RECENT NAYSAYER ARTICLES HAVE BEEN DELIGHTFUL IN THEIR COMEDY BUT HAVE COME UP MUCH SHORT OF TRUTH BY GOING TO SUPPOSITION BASED ON OPINIONS. FUNNY. IT SORT OF MIRRORS THE RUSSIAN WITCH HUNT ON TRUMPY. THE NEXT THING I WILL PROBABLY BE ACCUSED OF IS CREATING FERAL FURBIES. OF COURSE I WILL BE RESPONSIBLE FOR THEM RUNNING RAMPANT IN ATTIC STORAGES AND EATING ALL THE SUNLIGHT. IS THIS WHERE I GET POLITICAL AND ASK IF THE NAYSAYERS ARE DEMOCRATS, AND THEN ASK IF DEMOCRATS CAUSE CANCER? HOW ABOUT THE ENVIRONMENTAL ANGLE WHERE OIL SLICKS HAVE BEEN FOUND TO KEEP SEALS YOUNG AND SUPPLE WITH A HEALTHY BLACK SHEEN ON THEIR COATS?

WHATEVER IT IS, I AM SURE THE HANDFUL THAT HAVE MADE IT A JOB TO BASH ZAP ARE DOING THEIR VERY BEST TO COME UP WITH NEW AND EXCITING WAYS TO EXPOSE ZAP AND HIS HUMANITARIAN WAYS (OOOO…LOTS OF FODDER FOR COMMENTS HERE BY THEM). MAY I SUGGEST YOU GUYS PUT TOGETHER A BUSINESS PLAN AND SUBMIT IT FOR FUNDING. THE "WAYS OF BASHING ZAP" WILL BE CONSIDERED CAREFULLY BY PROFESSIONALS UP TO THIS TASK WE WILL HIRE FROM THE LOCAL ZOO. WE WILL HAVE TO NEGOTIATE A FAIR PRICE FOR THEIR SERVICES AS THESE MONKEYS ARE HARD NEGOTIATORS. I DO HOPE YOU GUYS CAN SPEAK AND READ MONKEY SO THE END RESULTS WILL BE CLEAR. YOU WILL HAVE TO SIGN THE PAPERWORK IN MONKEY. ONE ADVANTAGE THE MONKEYS HAVE IN DOING THAT, IS THEY DO NOT WEAR PANTS.





WRONG PER USUAL GHOULKOWSKI! SEE? LOL

YESTERDAY I GAVE A GLIMPSE INTO THE BANKING THAT IS BEING DONE NOW. TO EXPAND ON THIS, THE SYSTEMS OUT THERE LIKE SWIFT, CIPS, THE NEW RUSSIAN SYSTEM, FED WIRE, AND OTHERS RELY ON DATA PACKETS TO SEND INFORMATION. THIS METHOD IS HACKABLE, AND THEY CAN SIPHON OFF MONEY FROM A FEW CENTS TO BILLIONS. IF YOU EVER NOTICED ON YOUR BANK STATEMENT A SECOND CHARGE? FOR EXAMPLE, YOU BUY SOMETHING FOR $20 AND ON YOUR STATEMENT A SECOND $20 APPEARS. MANY DO NOT NOTICE DOUBLE BILLINGS, AND IF THEY DO, THE BANK SAYS "BANK ERROR" AND CREDITS YOU THE OVERCHARGE. THE MAJORITY OF PEOPLE DO NOT DOUBLE CHECK THEIR STATEMENTS VERY CAREFULLY. WHAT A WAY TO SIPHON MONEY. THIS APPLIES TO FUNDS THAT "DISAPPEAR" AND IT TAKES MONTHS OR NEVER TO TRACE WHERE THE MONEY WENT. WELL, IT GOT SIPHONED OFF AND STOLEN. THIS IS A COMMON THING BUT NOT ANYMORE.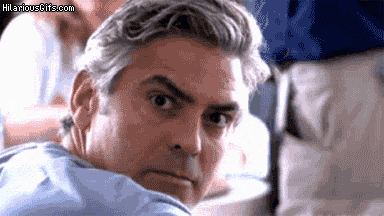 BESIDES THE NEW FIREWALLS, THE NEW SYSTEM DOES NOT RELY ON DATA PACKETS FOR TRANSMISSION OF FUNDS BUT BY THE NEW "LASER" SYSTEM. SINCE LAST WEEK, THEY HAVE TRIED TO HACK INTO THIS AND THE LAST SEVERAL DAYS NO HACK ATTEMPTS. THEY CAN NOT GET IN. THIS MEANS OUR MONEY IS SAFE IN THE SYSTEM AND CAN NOT BE STOLEN BY SIPHONING. THIS IS TERRIFIC NEWS AS THIS MEANS THAT THE RELEASES ARE GOING TO COME OUT NOW THAT THE SYSTEM IS SAFE. SO BE READY FOR THE RV FUNDS AND EVERYTHING ELSE SLATED FOR THIS TIME. ON OUR FRONT, ALL IS AT THE READY, AND PERHAPS IT WAS THIS NEW SYSTEM IMPLEMENTATION THAT HAS BEEN THE ULTIMATE DELAY MECHANISM OF OUR FUNDS AS WELL AS MANY OTHER ORGANIZATIONS THAT HAVE BEEN PATIENTLY WAITING FOR THEIR RELEASE. I DO NOT KNOW AND AT THIS POINT, IT IS IRRELEVANT.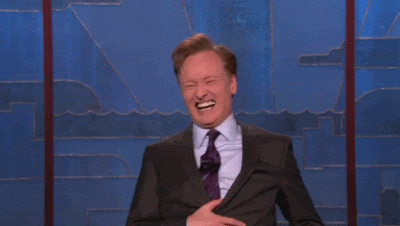 WE HAVE BEEN CONFIRMED AS THE RECIPIENT OF THE FIRST FUNDS IN THE NEXT DAYS FOLLOWED CLOSELY BY THE ABILITY TO BEGIN PROJECT FUNDINGS. IT HAS BEEN STATED VERY FIRMLY THAT WE ARE STEALING THE GLOBAL COLLATERAL ACCOUNTS FOR THE FUNDINGS OF THE PROJECTS. YARIGHT. ANYBODY THAT TOUCHES THOSE ACCOUNTS GOES TO JAIL. THE SAFEGUARDS ON THOSE ACCOUNTS ARE SO TIGHT THAT NOT EVEN A SHEET OF PAPER CAN GET THROUGH ANY CRACK IN THAT SECURITY. WHOEVER THE DUMP TRUCK IS THAT SUGGESTED THIS, IS SHOWING HIS KNOWLEDGE OF THE SAFETY OF THESE ACCOUNTS. HE MIGHT AS WELL JOIN THE EXPERT MONKEYS IN THE ZOO AND ATTEND THEIR MEETINGS TO GO OVER DOCUMENTS AND MAKE RECOMMENDATIONS. HAVE YOU EVER SEEN MONKEYS CONGREGATE IN A MEETING? IT ALMOST ALWAYS DISSOLVES INTO THROWING PERSONAL THINGS AT EACH OTHER. A BIT MESSY. BRING LYSOL. WHEN IN CHINA I MET A VERY OLD BEING WHO WAS DIRECTLY INVOLVED IN THE COLLATERAL AND HERITAGE ACCOUNTS. HE SHOWED ME A BOOK THAT TURNED OUT TO BE THE MONTHLY PRINTOUT OF ALL THESE ACCOUNTS. MANY HAD A RED LINE THROUGH THE LINE ITEM. HE TOLD ME THOSE WERE THE ACCOUNTS THAT SOMEBODY TRIED TO BREACH AND USE. HIS JOB WAS TO FREEZE THOSE ACCOUNTS AND MAKE THEM INACTIVE TO PREVENT THE THEFT. AND THAT IS ONLY ONE SAFEGUARD. THE OTHER ONES I WILL NOT SPEAK TO. SO THE DUMP TRUCK THAT WILL FIND HIS NICHE IN THE MONKEY TEAM CAN GO POUND SAND. I HAVE A FEW BEACHES IN MIND. ONE IS UNDER A KILOMETER OF ICE THOUGH…MISS PHIPPS PROMISED TO HELP AND PROVIDE HIM WITH THE NEW IMPROVED ICE PICK TO HELP HIM GET THERE. IT IS IMPRESSIVE TECHNOLOGY AS IT HAS TWO HANDLES NOT JUST ONE, AND A RACING STRIPE TO MAKE IT FASTER. WITH THE NEW SYSTEM IN PLACE, MOVEMENT OF FUNDS WILL BE OH SO MUCH EASIER WITHOUT ANY SHENANIGANS POSSIBLE. THE DAYS OF STEALING YOUR MONEY IS JUST ABOUT OVER. THE BANKERS ARE NOT HAPPY. AND THE DAYS OF HUNKERING DOWN TO DO THE WORK AHEAD OF US ALL IS JUST BEGINNING.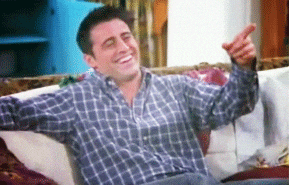 IF YOU ONLY KNEW THE JOY THAT IS BUILDING UP HERE FROM THE KNOWLEDGE WE ARE ABOUT TO GET TO WORK IT WOULD MAKE YOU LAUGH AND CRY KNOWING THAT WE ARE ABOUT TO DO THE PARADIGM. MASSIVE AMOUNTS OF FUNDS ARE READY TO BE SENT OUT GLOBALLY TO HYDRATE MANY GOOD ORGANIZATIONS THAT WILL BE THE FORERUNNERS AND TRAILBLAZERS OF THE NEW PARADIGM. IT IS AN EXCITING TIME FOR US ALL, AND WE ARE FORTUNATE INDEED TO BE LIVING IN THESE TIMES WHERE WE WILL ACTUALLY GET TO SEE THE CHANGES TAKE PLACE BEFORE OUR EYES. ON ANOTHER TOPIC, THE MEDICAL COMMUNITY CONTINUES ITS WORKS OF DEATH AND DESTRUCTION AND THIS IS ONE OF OUR TARGET SECTORS. THE CHANGES HERE HAVE TO BE IMPLEMENTED FOR ALL. NEW TECHNOLOGIES AND TECHNIQUES OF HEALING PEOPLE ARE GOING TO BE MAKING THEIR DEBUT. BUT WHAT ABOUT ALL THE MEDICAL DOCTORS THAT HAVE TRIED TO HELP OTHERS AND GOT KILLED, IMPRISONED, OR FINED FOR ATTEMPTING TO DO SO? ONE VERY SAD ARTICLE CAME TO ME THAT REALLY ILLUSTRATES THE DARK SIDE OF THE MEDICAL COMMUNITY THAT IS BASICALLY OWNED BY BIG PHARMA. REMEMBER THAT BIG PHARMA IS NOT HERE TO HEAL YOU, THEY ARE HERE TO MAKE BILLIONS OFF OF YOU. THIS INFORMATION IS A MUST SEE & SHARE: PHD Doctor Fired, Jailed and Broke For Proof of Vaccine Injuries The criminalization of science whistleblowers: A mind-blowing interview with Judy Mikovits, PhD https://www.naturalnews.com/2018-06-0... In one of the most shocking science videos you'll see this year, molecular biologist Judy A. Mikovits, PhD, reveals the disturbing true story of how she was thrown in prison for blowing the whistle on deadly viral contamination of human vaccines. With a well established history of working for the National Cancer Institute as a cancer research, Dr. Mikovits worked with human retroviruses like HIV. Her work focused on immunotherapy research and involved HIV. In 2009, she was working on autism and related neurological diseases. She found that many of the study subjects has cancer, motor-neuron disorders and chronic fatigue Syndrome (CFS). She believed a virus may have been responsible for these symptoms, and through her research, she isolated the viruses that turned out to come from mice. She soon realized that these protein and viral contaminants were being introduced into the human population via contaminated vaccines. "Twenty-five million Americans are infected with the viruses that came out of the lab… into the humans via contaminated blood and vaccines." In response to this discovery, she was fired from her job, indicted, prosecuted, jailed and ordered to retract her research and publicly claim she "made it all up." She refused to cover up the scientific evidence and was targeted and punished by the "vaccine deep state" establishment. She was actually thrown in prison. "Just dragged out of my house in shackles… I refused to denounce the data… we have the data… they basically said tell everybody you made it all up and you can go home. If you don't, we'll destroy you. And they did." This is what modern "science" has come to. Watch the full, astonishing video below, and check out Dr. Mikovitz' book, Plague: One Scientist's Intrepid Search for the Truth about Human Retroviruses and Chronic Fatigue Syndrome (ME/CFS), Autism, and Other Diseases. https://www.youtube.com/watch?v=P4GilZA_vPM RIGHT NOW, OUR CURRENT MEDICAL TECHNOLOGIES CAN HEAL ANY DISEASE, REVERSE AGING, AND MAKE GREAT ICE CREAM. ONE INGREDIENT WE WILL POUR INTO OUR MEDICAL EFFORTS IS LAUGHTER. THIS KEY MEDICAL TREATMENT IS APTLY DEMONSTRATED BY DR. HUNTER ADAMS WHO HAS JUST RECENTLY JOINED OUR MEDICAL TEAM. MANY OF YOU KNOW HIM BY HIS MORE FAMOUS NAME OF PATCH ADAMS. TOGETHER WITH OUR OTHER FAMOUS DOCTORS THAT HAVE DECADES OF SOLID EXPERIENCE, THE FUSION OF OLD, NEW, DIFFERENT, HOLISTIC AND MENTAL HEALING TECHNIQUES IS SURE TO MAKE A HUGE DIFFERENCE IN TREATING AND HEALING US. I AM COUNTING ON IT. THE OTHER PART TO THIS IS THE ADVANCEMENT OF A SPECIAL "SUPPLEMENT" THAT WILL BE PUT TO MARKET THAT DOES INCREDIBLE THINGS. IT HELPS HEAL EVERYTHING (ALMOST) AND REVERSES WRINKLES AND STUFF. MORE ON THIS AS IT COMES TO FULL COMMERCIALIZATION. IT WAS DEVELOPED IN CHINA IN SECRET SO IT DID NOT APPEAR ON THE BIG PHARMA RADAR. BOY WILL THOSE GUYS GET IT IN THE EAR AT THE END OF THE DAY AS WELL AS THEIR POCKETBOOK. THE OUTCRY WILL BE GREAT WHEN PEOPLE FINALLY REALIZE THAT THESE DEATH MERCHANTS DO NOT CARE IF THEIR STUFF HEALS OR KILLS AS LONG AS IT MAKES MONEY. THAT'S IT FOR THE MOMENT. I AM SWAMPED WITH THE LAST MINUTE DETAILS OF GETTING PREPARED FOR THE INFUSION OF FUNDS, AND WILL BE VERY BUSY FROM NOW ON.

MY GREAT THANKS GOES OUT TO ALL OF YOU THAT HELPED OUT IN THE CRITICAL TIMES. WITHOUT YOUR HELP WE WOULD FALL FLAT ON OUR FACE AND NOT ABLE TO KEEP STANDING. THIS IS WHAT HAS MADE ALL THE DIFFERENCE FOR US – YOU. WE WILL NOW REVERSE THIS FLOW WITH THE ESTABLISHMENT OF THAT SPECIAL RELIEF FOUNDATION I HAVE TALKED ABOUT. BUT PLEASE KNOW THAT IT IS NOT A WELFARE THING, BUT IT IS GEARED TO HELP CRITICAL CASES. IT WILL BE HANDLED BY THE TRUE EXPERTS IN DIVINING NEEDS, THE OLD WISE WOMEN THAT CAN SMELL A RAT MILES AWAY. THOSE THAT ATTEMPT TO DEFRAUD THIS FOUNDATION WILL BE IN VERY HOT WATER. THESE FUNDS ARE MEANT TO SAVE LIVES, NOT JUST TO MAKE THEM EASIER.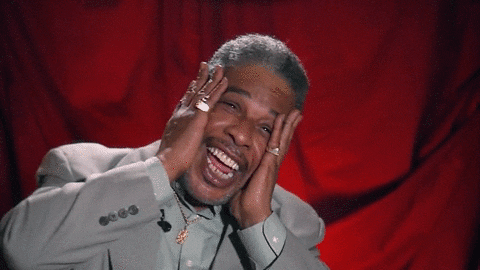 JULY THE 4TH IS COMING UP, AND IF ALL GOES WELL, WE WILL HAVE GREAT NEWS TO SHARE. MAY YOU AND YOUR FAMILY HAVE A BLESSED DAY. MUCH LOVE AND GOD BLESS. LOVE AND LIGHT
IN OUR SERVICE
ZAP


"GOD IS; I AM; WE ARE"
"BE GOOD, BE LEGAL, TELL TRUTH"
JUNE 24, 2018
COPYRIGHT ZAP 2013-2018


Contributions Thank you for your support as we do our best to keep you up to date. We couldn't do this without your Help. Please go to Paypal.com using the account address: goneforthfornow@gmail.com to support the cause. Please remember to click friends and family when sending. We're still struggling to keep the lights on and food on the table. Unfortunately, there was been a delay in sending thank you notes ..... do expect to receive your acknowledgement this week. Love and Kisses, 'The Office of Poofness" ZAP, Susan and Staff


===== --hobie


Thanks to: http://www.rumormillnews.com
*****************
Out Of Mind
www.oom2.com

Admin





Posts

: 5583

---

Join date

: 2011-08-16


Location

: Woodstock Nation



*****************
GURU HUNTER





Posts

: 19029

---

Join date

: 2015-02-19



Follows a predictable pattern. Sunday's missive...it's this week for the money...for sure. This week. Followed by a mid-week or late week post claiming the bank's are holding it, won't release it, want more paperwork, etc. PLEASE....send more money...sniffle, sniffle. 

Would you want this dope in charge of millions? Not me!
Active Member





Posts

: 31

---

Join date

: 2017-07-12



Can you see it coming?
Jerzy wrote:JULY THE 4TH IS COMING UP, AND IF ALL GOES WELL, WE WILL HAVE GREAT NEWS TO SHARE. MAY YOU AND YOUR FAMILY HAVE A BLESSED DAY.
Sun
Jul 1
2018
Canada Day
National holiday
 
Mon
Jul 2
2018
Canada Day observed
National holiday
Banks are closed! LOL
*****************
GURU HUNTER





Posts

: 19029

---

Join date

: 2015-02-19



---
Permissions in this forum:
You
cannot
reply to topics in this forum