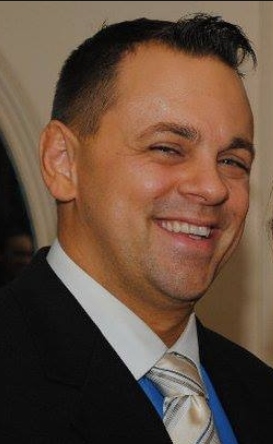 SPEAK (THE TRUTH) INTEL
2:36 PM EST 12/13/2017
• Okay so we know everything was released including instructions to release 800#s and all liquidity in the new financial system in wee hours of the morning.
So why don't we have our appointments?


IT IS NOT because President Trump JUST found out about the 80/20 split and said "absolutely not" and now everyone is scrambling around to get the paper work done. Think about it for a second, everyone knows about the "80/20 SPLIT" and EVERYONE KNOWS it's been changed. So if WE who are considered and informed of nothing know it, do we really think the President JUST found out? Seriously? If he didn't know something as obvious and broadcast as that, he certainly doesn't have the power to change it, because he's being handled. Or, he's not being handled and that's just some more nonsense to create fear and panic.

IT IS NOT because they're locking down New York City to ensure there's no more incidents with suicide pipe bombers. You can't stop random rogue elements from causing a problem if they're determined to do so. There are some obvious steps to take such as profile people who are wearing pipe bombs strapped to their chest. I would expect that this will be done regardless, and as a rule, don't hug someone with a bomb strapped to their chest. They're probably not in a good place. 

IT IS NOT because you're only going to be able to exchange your ZIM in Zurich, or Hong Kong or a base on Mars, nor is it because you have to be in one of these ZIM groups to exchange. That is a tool being fed to Brokers who offer very low rates on your very valuable ZIM to try and get it at a lower rate, right before the RV because various entities know the value is about to change so they put up big money to scoop up as much as they can, then trade it on platforms while paying you out a percentage over 50 weeks. There are such exchanges going on in Zurich but I can tell you right now for a fact there are brokers purchasing QUADS of ZIM today in New York City. They only have until the end of trade today to take it in though (a clue perhaps). 

HERE'S WHAT IS ACTUALLY HAPPENING:



As part of the good guys plan they've allowed the Cabal to utilize a loophole in the Quantum system to steal money from the system. The Cabal thinking they had this backdoor way to continue to steal funds believed they would still be able to make a comeback and maintain some power after the RV exchange process had concluded. In reality the Alliance had always planned to close the loop at the last minute, which is exactly what they did this morning. Which has caused what appears like a delay. In reality the Alliance positioned themselves in a "must perform"scenario because this move only works if they initiate right now so that the Cabal doesn't have time to recover before it starts raining asset backed Currency.




Long story short, Good Guys win. Notice is on top of us at any second. 



ALLIANCE MOVIN LIKE A BOSS! GREAT WORK, AND MUCH APPRECIATED.

We look forward to receiving our notice today!
TANK
Join the movement to be a part of your own liberation:
projectspeak.net
FOLLOW:
@kre8change
@TETELESTAI800
@BlessProsperity
#IAMYOU
#SPEAKPROJECT

Ssmith

GURU HUNTER





Posts

: 20038

---

Join date

: 2012-04-10



---
Permissions in this forum:
You
cannot
reply to topics in this forum