20-Year-Old Junior Hockey Captain Dies Suddenly During Tournament in Ontario, Canada
20-Year-Old Junior Hockey Captain Dies Suddenly During Tournament in Ontario, Canada
Date:
September 1, 2022
Author:
Nwo Report
Enlarge this image
Click to see fullsize
Posted BY:
Jim Hoft
Ayr Centennials of the Greater Ontario Junior Hockey League (GOJHL) announced on Wednesday that Eli Palfreyman, who had just been named captain, had passed away during a pre-season event on Tuesday night. He was 20.
According to
Hockey News
, no cause of death was announced.
Reports said Palfreyman collapsed in the dressing room during the first intermission.
The police were called promptly to the site due to a medical emergency; but, despite their best efforts, they were unable to revive him.
"On Tuesday, August 30th, 2022, Waterloo Regional Police responded to a medical emergency at the North Dumfries Community Centre hockey arena located in the Township of North Dumfries," the Waterloo Regional Police Service said.
"Members of the community assisted the individual until emergency services attended. The individual was transported to Cambridge Memorial Hospital where he was, unfortunately, pronounced deceased."
The Toronto Sun
reported:
"We are asking for your prayers and support for Eli's family and each of our players," said a statement from the team. "Our Centennial's organization and the community of Ayr are in mourning. We have reached out to mental health and grief professionals to support our players and staff."
"The whole town is quiet today," said one resident. "This has shaken everybody. That team and those players are loved here. They are a big part of the community and are often seen helping people or serving coffee at the Tim Hortons."
"As a community we are saddened and mourn the loss of this young man along with our Ayr Centennials, and the family," said Ayr Mayor Sue Foxton. "There are no words. Just profound sorrow. We are a community, when one hurts we all hurt."
Things are fresh on just what happened but one source close to the team told the Toronto Sun that the captain was not feeling well after the first period and, upon hearing this, coaches went to the stands for assistance from paramedics at the game, which included a doctor who was affiliated with the visiting team, the Boston Jr. Bruins from Marlborough, Mass.
In a statement, Centennials vice president Brian Shantz wrote "Eli had the best of care from our medical staff and quick response from the ambulatory staff."
"Out of respect for the family's right for privacy we will not speculate on anything at this very difficult time," wrote Shantz. "Medical doctors will have more answers for us in the coming days …Cents nation also needs time to heal during this devastating time."
Tributes have poured in following Palfreyman's death.
"A charismatic leader, a fierce competitor, everyone's friend and a forever Centennial," Centennial wrote on Twitter.

519 Sports Online
@519sportsonline
·
Follow
A tribute to the late Eli Palfreyman. A charismatic leader, a fierce competitor, everyone's friend and a forever Centennial. We love you Eli. Deepest condolences to his family, friends and the entire
@AyrCentennials
organization.
#RIPFreyman
Enlarge this image
Click to see fullsize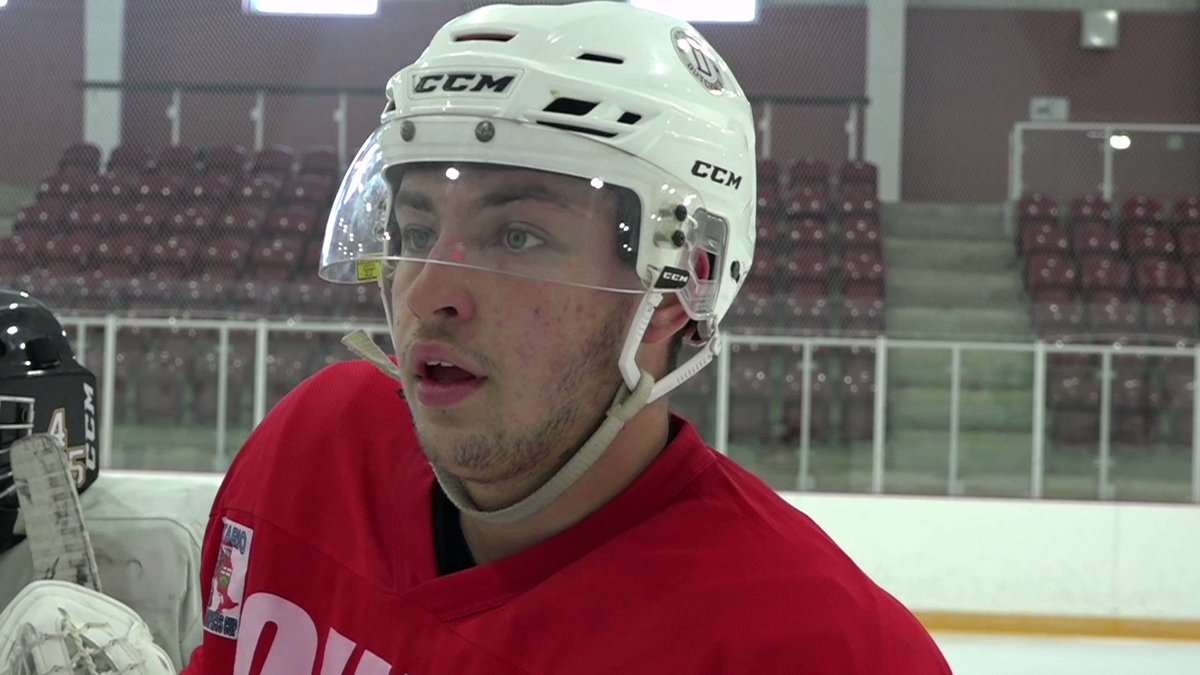 1:10 PM · Aug 31, 2022
https://nworeport.me/2022/09/01/20-year-old-junior-hockey-captain-dies-suddenly-during-tournament-in-ontario-canada/
Thanks to:
https://nworeport.me
32-Year-Old Actress and Model Charlbi Dean Dies Of Sudden Illness
Date:
August 31, 2022
Author:
Nwo Report
Enlarge this image
Click to see fullsize
Posted BY
Jim Hoft
South African model and actress Charlbi Dean, best known for her roles in the Spud films as well as the superhero drama series Black Lightning and the 2022 Palme d'Or winner Triangle of Sadness, died Monday in New York from an unexpected illness. She was 32.
"A source reported that Dean died at a hospital in New York City, although the exact cause of her death has not been announced,"
The Sun
reported.
Dean starred in the superhero show "Black Lightning" on The CW Network, playing the role of Syonide.

Her character was an assassin anti-hero with bulletproof skin and incredible combat skills.

Her work also includes the films "Blood in the Water," "Don't Sleep," "An Interview with God," "Porthole" and "Triangle of Sadness."
Charlbi was engaged to the male model Luke Volker. Luke's pinned Instagram post was a tribute to Dean and her performance in Triangle of Sadness.
Read More
https://nworeport.me/2022/08/31/32-year-old-actress-and-model-charlbi-dean-dies-of-sudden-illness/Thanks to: https://nworeport.me
https://www.oom2.com/t80646-32-year-old-actress-and-model-charlbi-dean-dies-of-sudden-illness#165157
---
Permissions in this forum:
You
cannot
reply to topics in this forum