Iraq signs a $360 million loan agreement to stop gas flaring in Basra
06/29/2021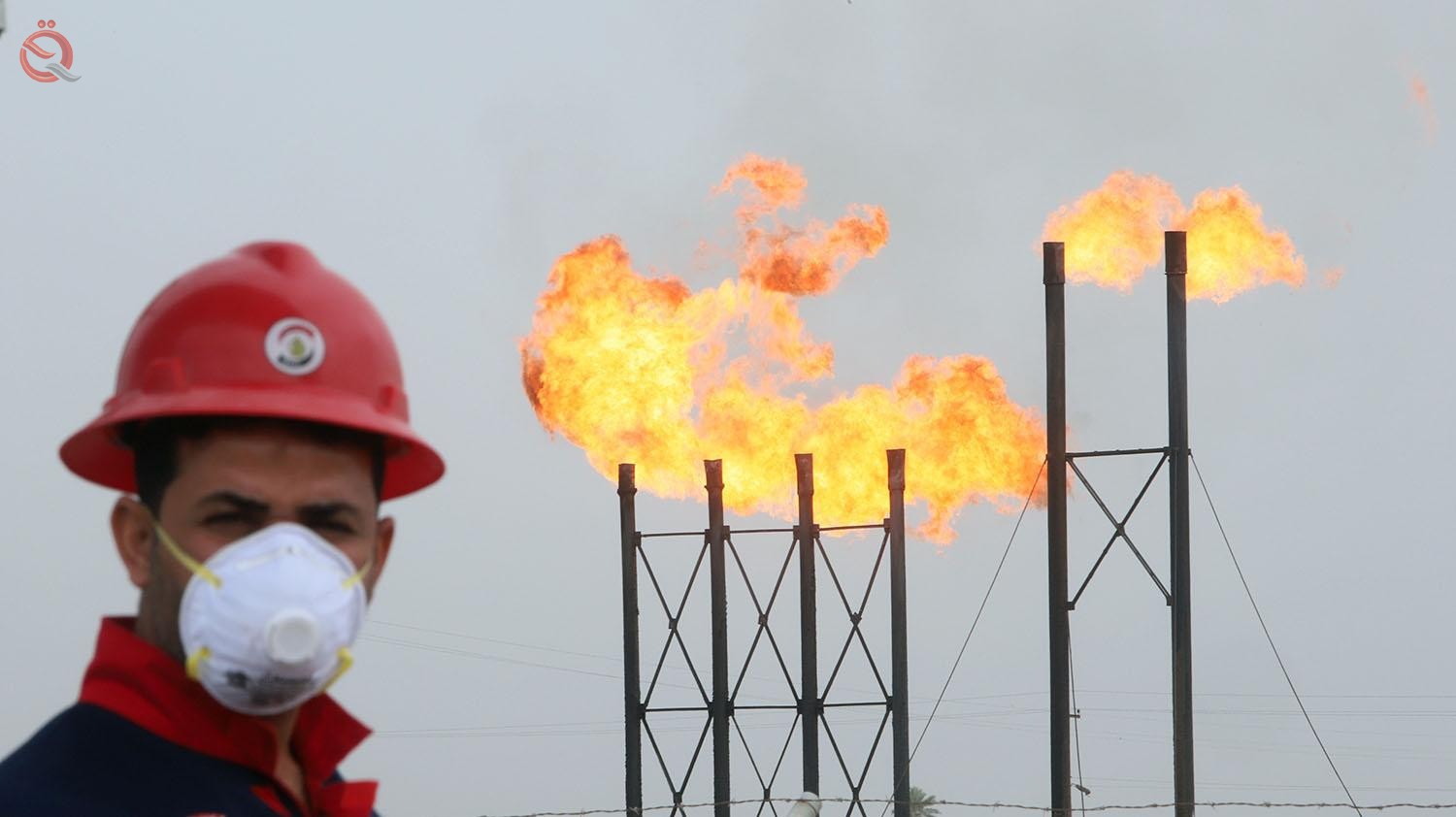 Economy News _ Baghdad
Today, Tuesday, Basra Gas Company signed an agreement with the International Finance Corporation (IFC) to grant the company a loan of $360 million for a period of five years.
The company said in a statement received by "Al-Iqtisad News", that this loan will contribute to the expansion and increase the capacity of Basra Gas Company to process an additional 400 million standard cubic feet per day of natural gas. This is a 40% increase from the company's current capacity, which aims to help the country meet its growing energy needs and power an additional 1 million Iraqi homes. 
According to the statement, the Basra plant project to separate liquids from gas will reduce greenhouse gas emissions by about 10 million tons annually.
And Oil Minister Ihsan Abdul-Jabbar Ismail said, "Signing this loan supports joint efforts to maximize the optimal investment of gas associated with oil operations, by treating it with the latest modern technologies and striving to achieve our goals of converting burned energy into clean and useful energy, and working to reduce emissions and environmental impacts." harmful.
 He pointed to the importance of strengthening cooperation with sober international banks to implement and support sustainable development projects, including gas investment projects in the Basra Gas Company. 
Ismail added that this loan opens new horizons for more cooperation and transactions that serve common interests and goals, stressing Iraq's commitment to maximizing associated gas investment projects, and achieving the standards and goals stipulated in the Paris Agreement.
For his part, Malcolm Mays, Managing Director of Basra Gas Company, said: "We are pleased to sign this agreement with the International Finance Corporation, which is the first loan agreement of its kind in the oil and gas sector, and it is a milestone that we are proud of. This agreement demonstrates the strength of Iraqi companies, such as Basrah Gas Company and its ability to attract financing and confidence from international banks.The aim of this five-year loan is to support the company's growth project, the Basra Gas-Liqued Processing and Separation Plant (BNGL) project and converting wasted flared gas into much-needed energy in line with our strategy and with the vision of "The Iraqi government to boost electric power production and create a more sustainable energy industry. This agreement would not have been possible without the great support of the Ministry of Oil, the International Finance Corporation and our shareholders."
Sergio Pimenta, IFC Vice President for the Middle East and Africa, said: "This pilot project has the potential to deliver significant environmental and economic benefits, including reduced greenhouse gas emissions and increased fiscal revenue, as well as improving access to energy and lowering costs for Iraqi citizens. This project comes after years of hard work and strong cooperation by all parties involved. We hope to send a strong signal to other investors to support more investments in tackling climate change and supporting inclusive growth in Iraq."
As for Hamza Abdel-Baqi, General Manager of the South Gas Company, he said, "A historic achievement achieved by Basra Gas Company by signing the contract with the International Finance Corporation (IFC), according to which the company will receive an amount of $360 million, which will achieve financial stability for the company and enable it to move forward with its plan. We at the South Gas Company, in cooperation with partners from Shell and Mitsubishi, and with the support of the Ministry of Oil, are working to achieve the government's vision to maximize investment in associated gas and transform it into energy that benefits the Iraqi people "
Ali Al-Janabi, Vice President of Shell Iraq, said, "We are proud to be partners in the Basra Gas Company joint venture, which is the cornerstone of Iraq's gas utilization strategy, as we produce gas that feeds 75% of Basra's electricity demand and LPG to meet more than 65% of the country's total demand.Besides providing gas for energy and industry, the Basrah Gas Company plays a vital role in the local economy through recruitment and contracting activities as well as the collection of otherwise flared gas thus dramatically improving air quality for the local communities in Basra.As an Iraqi I am incredibly proud This partnership and its positive impact.
Kunihiko Sakaki, Regional President (Middle East), Mitsubishi said, "As a joint venture partner of the Basra Gas Company (BGC), we are pleased to agree to this agreement with IFC.
VIP NewsHound





Posts

: 18367

---

Join date

: 2018-11-04



This is a serious step for the country's energy industry.
New Member





Posts

: 2

---

Join date

: 2022-06-01



I think taking out a loan to expand this was a great decision. In this way, they will reduce greenhouse gas levels, and they can also repay this mortgage faster than they think. Investing in the development of energy industries is always a beneficial action for the state. All the people who're dissatisfied with this event just don't understand how a mortgage works. I took out a mortgage on the house, so I often applied to
Mortgage Broker Derby
. After talking with specialists from this company, I realized that the bank never gives money to those who cannot pay their mortgage in due time. So these 360 million dollars for five years by Basra Gas Company can return to the International Finance Corporation. Such a large corporation doesn't harbor false hopes. They give loans only to promising companies.
New Member





Posts

: 1

---

Join date

: 2022-06-07



---
Permissions in this forum:
You
cannot
reply to topics in this forum