Current date/time is Sat Jun 19, 2021 3:15 am
Search found 1 match for Totalbullshit
There are people starving and homeless in displacement camps, and THIS is what Iraqi Banks are loaning out money to do????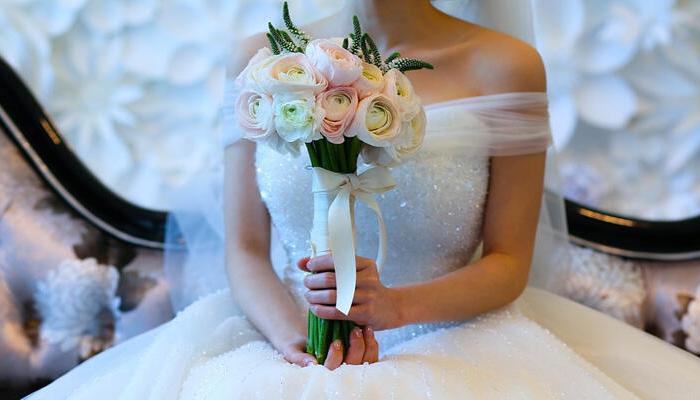 As soon as a government bank in Iraq announced a financial advance to married employees who had a desire to associate with another woman, a wave of ridicule and reactions on social media began, between a strong supporter and a strongly rejected one. 
A government bank announced, on Wednesday, that it granted an advance of 10 million Iraqi dinars, on condition that the husband and first wife not benefit from a previous advance.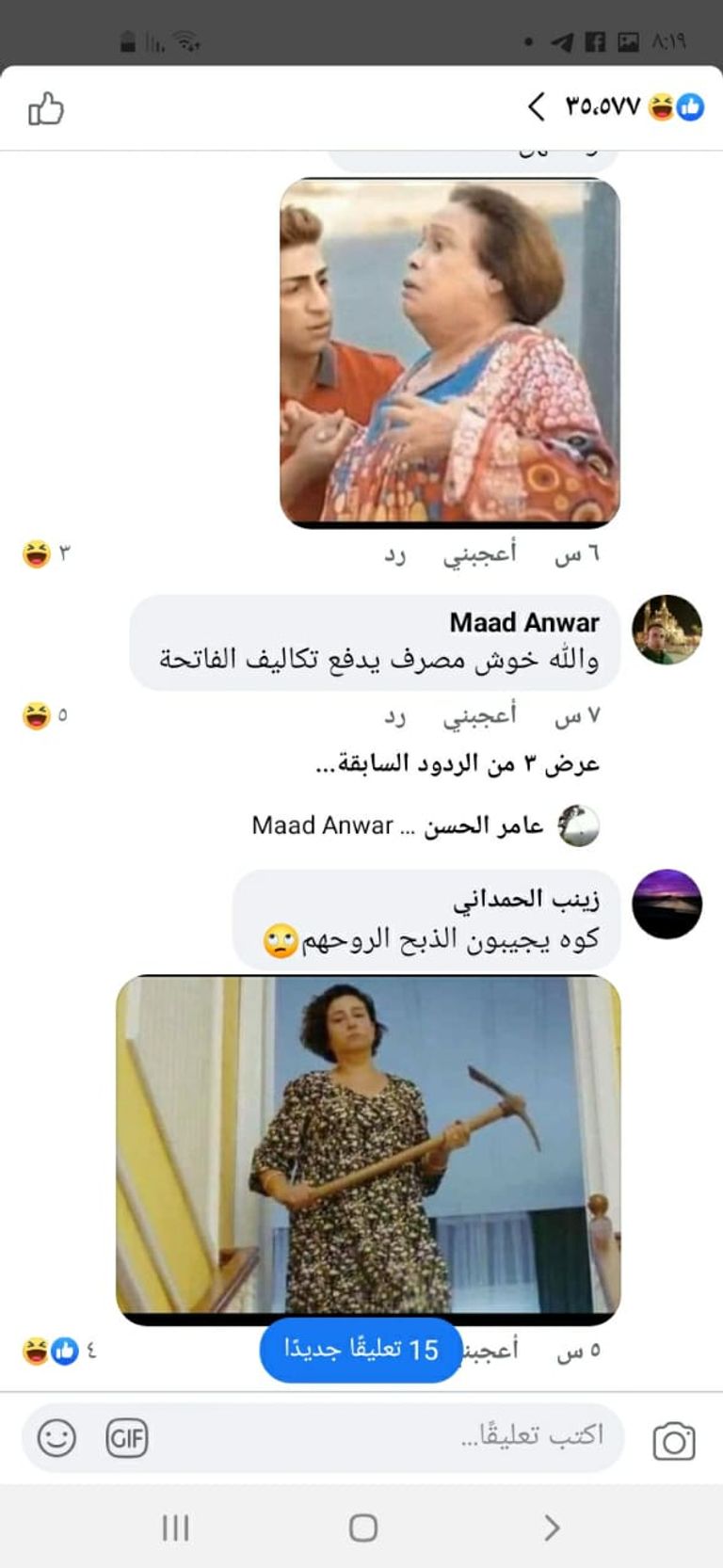 Al-Rasheed Bank said in a statement that it was decided to grant a marriage advance to an employee who is married for the second time, provided that he has not benefited from a marriage advance and his first wife.
As a result of that announcement, social networking sites witnessed a wave of comments and a crowd to clarify positions on what happened, less than an hour after the announcement of the advance.
Iman Muhammed, through a comment on her Facebook page, threatened men with "hot water", and increased that by including her position with a picture of a "sharp knife".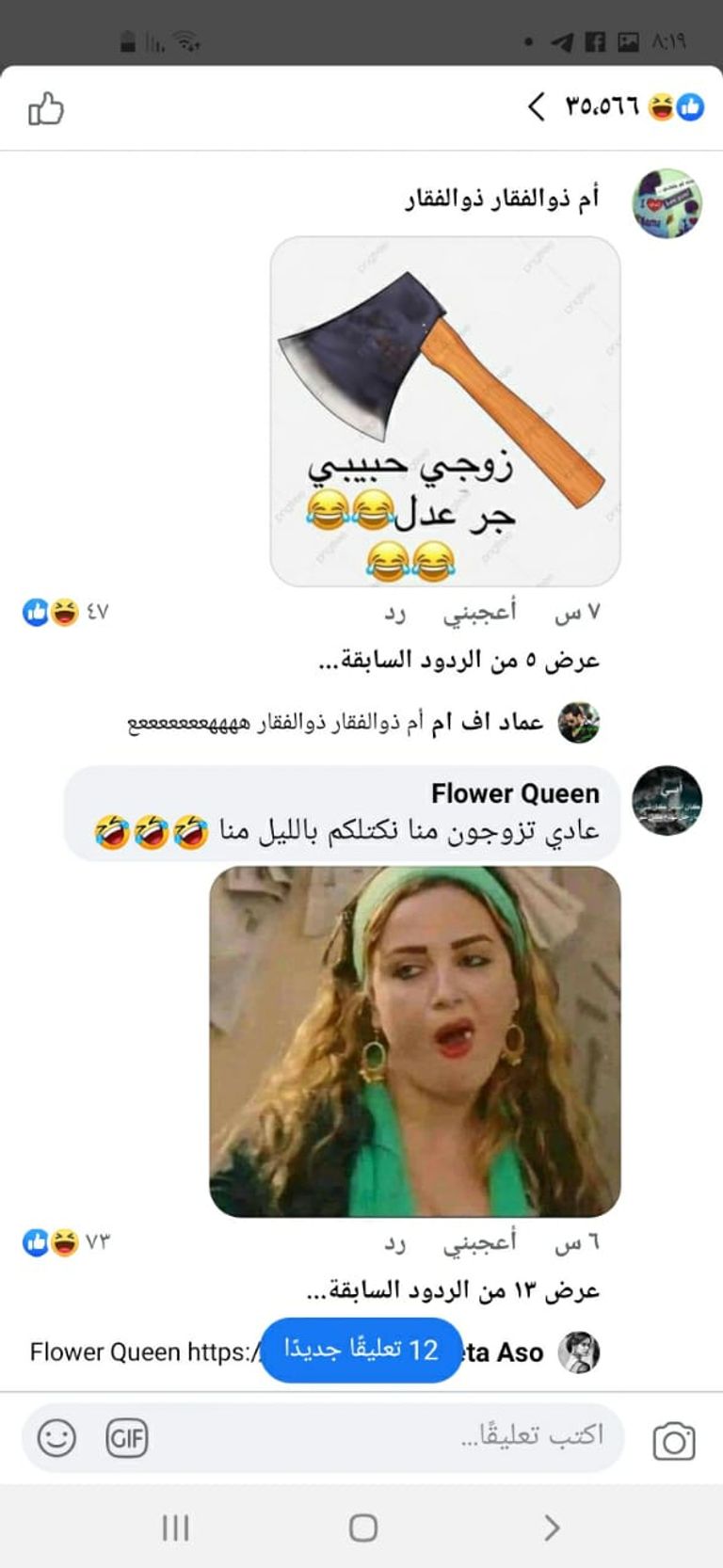 And another women's comment, invoked the supplication to the bank, asking its companion from God to take revenge on the bank and those who took this action, commenting by saying: "My husband has no second wife and he loses control over him, so what happens if he marries another."
While married women were the biggest losers than the "advance", single girls and women welcomed this procedure, and they justified that by saying that "spinsterhood in Iraq has reached frightening numbers that require men to marry more than one woman."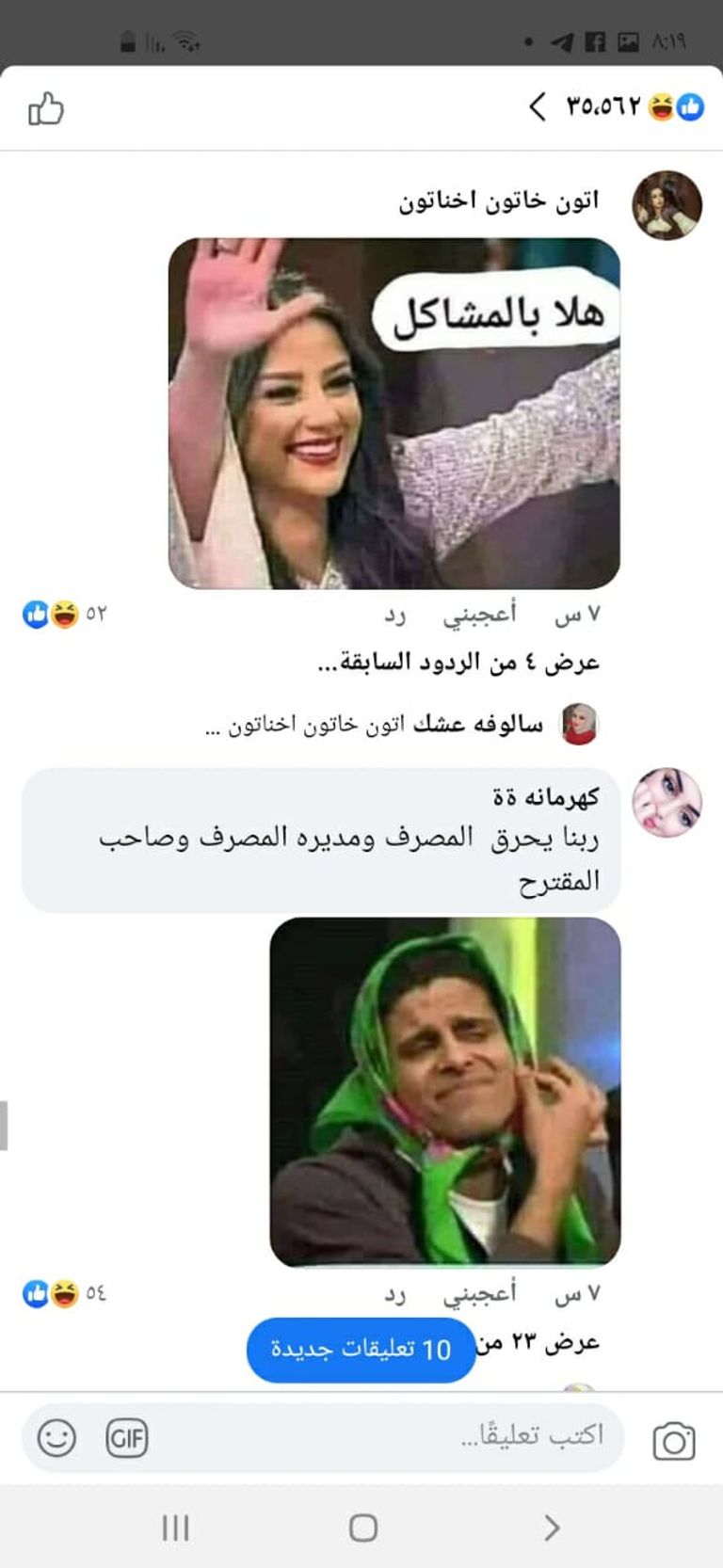 In a post, Umm Jumana expressed her surprise at the advances being proposed for the second marriage at a time when the country suffers high rates of unemployment among young people, stressing: "It was necessary to think about finding solutions for these and providing job opportunities instead of destroying families and encouraging that."
And the criticism withdrew until the government reached, when "The Rose of Baghdad" commented on that by saying: "The state does not have to provide salaries for employees and releases marriage advances for married couples."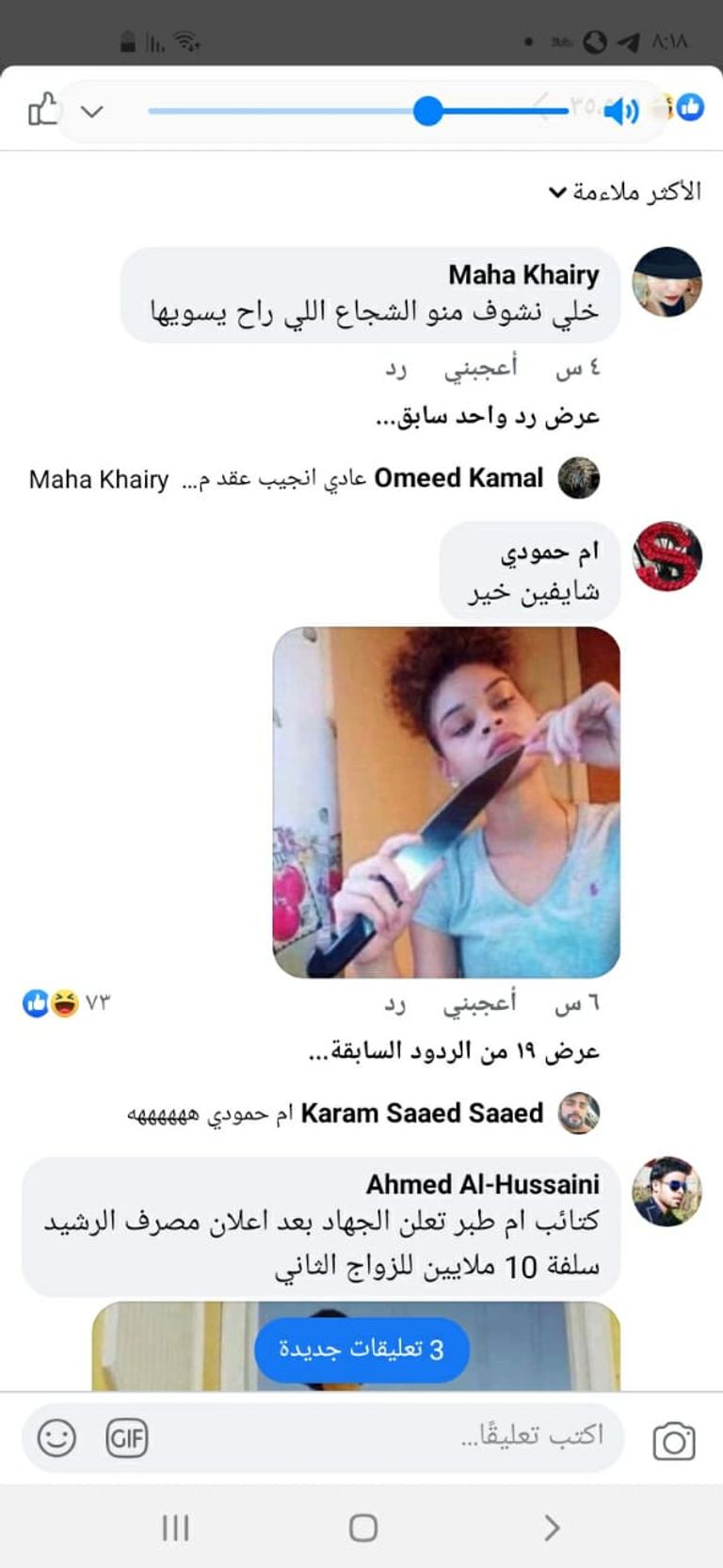 The men were, although some of them expressed reservations, but the signs of revenge for the wives were clear in a number of comments, the contents of which converged under the heading of "two, three and one quarters".
And Muhammad went to more than that, when he said sarcastically via tweet: "If I marry 3, will I get 3 ancestors?"
The matter did not stop at the borders of electronic platforms, but reactions reached political and government forces. Hanan Al-Fatlawi, head of the Irada Movement, said in an angry tweet: "Women are not a commodity for display or sale."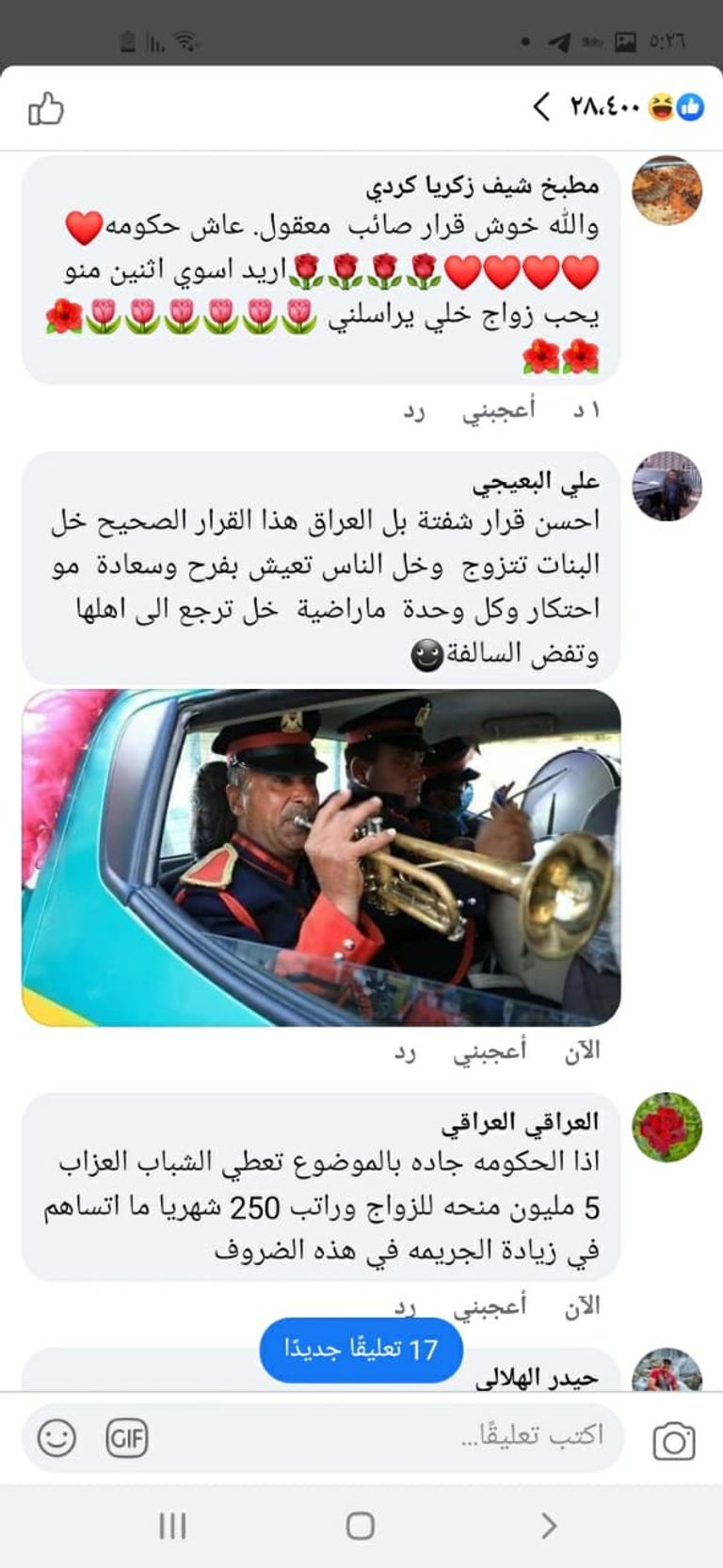 While the married women lamented their fortune on the impact of the "second wife," Rasheed Bank was quick to dispel the confusion and end the controversy hours after the advance was announced.
The bank stated, in a statement, that "the board of directors agreed to add an amendment to the instructions for the implementation of the decision at a later time, including the inclusion of those wishing to marry for the second time with the above advance and for special circumstances (death, divorce or other circumstance), provided that he did not benefit from this advance previously.
https://al-ain.com/article/women-iraqi-bank-second-marriage
#Totalbullshit
#Iraq
by GirlBye

on Wed Oct 21, 2020 6:30 pm
Topic: For those who wish to combine two women .. An Iraqi bank gives a loan for the second marriage
Replies: 3
Views: 178