Iraq officially requests the purchase of Exxon's stake in "West Qurna 1"
2021-05-10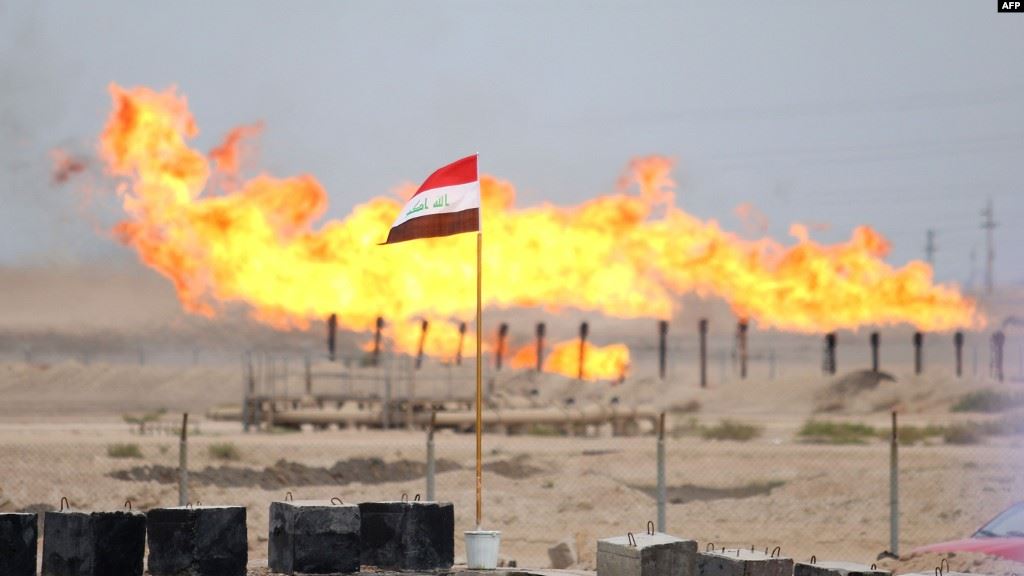 Shafaq News / The head of an Iraqi oil company managing West Qurna 1 field, one of the largest Iraqi oil fields, said on Monday that Iraq had formally requested to purchase the share of the American energy giant Exxon Mobil in the field.
Iraq said last month that Exxon wanted to sell its 32.7 percent stake in West Qurna 1, and that the Oil Ministry had begun discussions about a possible deal.
"The decision was reached, and we officially sent a letter to Exxon Mobil to buy its stake," said Khalid Hamzah, director of the Basra Oil Company, adding that the ministries of oil and finance will work on the procedures for securing the financing.
He explained that Exxon wants to sell the stake for $ 350 million, according to Reuters.
The sale implies a shift in plans for Exxon, which in 2019 appeared to go ahead with a $ 53 billion project to increase Iraqi oil production.
Hamzah said that after purchasing the stake, the Basra Oil Company will coordinate with other partners working in the field to ensure smooth operations.
Other foreign shareholders in West Qurna 1 are Petro China with a stake of 32.7 percent, Japan's Itochu with a 19.6 percent stake, and Indonesian Pertamina with a ten percent stake.
The Iraqi government-run Oil Exploration Company owns the remaining five percent.
Iraq is the second largest producer in OPEC, and oil contributes at least 95 percent of its income.
The collapse in demand and oil prices due to the Covid-19 pandemic severely affected Iraq last year.
But the market is recovering, which is what led the Organization of the Petroleum Exporting Countries (OPEC) and its allies to agree to increase production slightly from May 1.
Hamzah said that Iraq approved the investment budgets for the year 2021 submitted by foreign oil companies to develop Basra fields in the south of the country, which are managed by the Basra Company, with an estimated value of seven billion dollars.
In order to increase revenues, he said, Iraq intends to increase production of light crude by 100,000 barrels per day to reach 1.1 million barrels per day.
He added that oil exports have averaged 2.85 million barrels per day since the beginning of May, down from 2.9 million barrels per day in April.
https://shafaq.com/ar/%D8%A7%D9%82%D8%AA%D8%B5%D9%80%D8%A7%D8%AF/%D8%A7%D9%84%D8%B9%D8%B1%D8%A7%D9%82-%D9%8A%D8%B7%D9%84%D8%A8-%D8%B1%D8%B3%D9%85%D9%8A%D8%A7-%D8%B4%D8%B1%D8%A7-%D8%AD%D8%B5%D8%A9-%D9%83%D8%B3%D9%88%D9%86-%D9%81%D9%8A-%D8%BA%D8%B1%D8%A8-%D8%A7%D9%84%D9%82%D8%B1%D9%86%D8%A9-1
VIP NewsHound





Posts

: 18396

---

Join date

: 2018-11-04



---
Permissions in this forum:
You
cannot
reply to topics in this forum