An American report mortgages Iraq's salvation from Iranian influence through Saudi economic and commercial investment
2021-04-18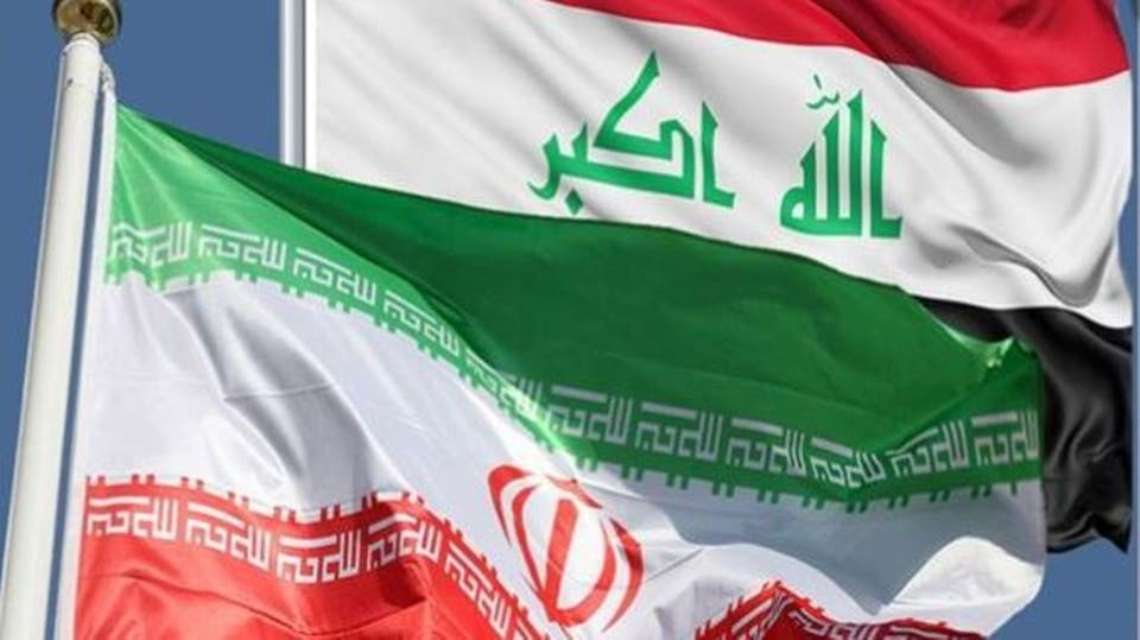 Shafaq News / The American "International Policy Digest" website considered that the time has come for Saudi Arabia to improve its relations with Iraq and open opportunities for the two countries and the region, to help Iraq restore its business.
The American website mentioned Saudi aid to Iraq during its war with Iran in the eighties, which reflected the strength of the relationship between them, but Iraq turned against the Gulf states when it invaded Kuwait.
After that, he said, Saudi-Iraqi relations deteriorated.
The American website added that for decades Iraq has suffered from war, economic hardship and the influence of militias, and these issues have caused the instability that Iraq is experiencing today, noting that Arab and Islamic countries, including Saudi Arabia, left Iraq to suffer alone.
He pointed out that while Saudi Arabia has made some effort to improve relations with Iraq, there is more to do, adding that the economic impact of Saudi Arabia on Iraq is modest compared to the influence enjoyed by Iran and Turkey, as Saudi exports to Iraq increased from 23 million dollars in the year 2000. To $ 651 million in 2018, but that is much less compared to the volume of Turkey and Iran's trade with Iraq.
He stated that Saudi Arabia needs to confront Iran's harmful influence and return Iraq to its natural position in the region, and that trade with Iraq can improve its economy, and that providing solutions to the Iraqi energy system, which relies heavily on Iranian resources, can reduce Iraq's dependence on Iran, and help Saudi Arabia In achieving stability in Iraq and the region.
He added that during the past decade, Iran has made it difficult for Saudi Arabia and other countries to engage with Iraq, considering that the Iranian-backed militias constitute a threat to the Iraqi government, and that Iranian influence over it has made Arab countries distrust the Baghdad government, and as a result, Iraq has strengthened its relations. With Iran.
And he considered that Saudi economic trade and investments would allow Iraq to shift its interests towards Saudi Arabia and other countries, away from Iran. He added that trade deals with Iraq could constitute a starting point for establishing strong relations, noting that they could contribute to diversifying trade and strengthening the Iraqi economy, explaining that geographical convergence would ensure the rapid growth of trade in the interest of both countries.
He also indicated that investing in Iraq will strengthen the Iraqi economy, and Saudi energy supplies will also help Iraq reduce Iranian influence, given that diversifying energy sources in Iraq is necessary in order to reduce Iranian control.
Enhancing stability in Iraq
The report believes that the Saudi support will enhance the stability and security of Iraq, which will allow the Baghdad government to deal effectively with terrorists and militias.
He also indicated that Iranian support for the Syrian regime passes through Iraq, and that the stability of Iraq will reduce the ability of the militants to cross its lands, meaning that Iraq's cooperation with Saudi Arabia can reduce Iran's support for the Syrian government.
He concluded by saying that although many Saudis consider Iraq an enemy, the two countries have relations that reflect Arab identity, culture, natures and values.
He added that decades have passed since the Iraqis lived in peace, and Saudi Arabia can work alongside the race to achieve this goal, and that Saudi economic development for Iraq will strengthen the Iraqi government, and that reducing Iranian influence in Iraq can provide Iraqis with the ability to focus on rebuilding Iraq.
https://shafaq.com/ar/%D8%B3%DB%8C%D8%A7%D8%B3%D8%A9/%D8%AA%D9%82%D8%B1%D9%8A%D8%B1-%D8%A7%D9%85%D8%B1%D9%8A%D9%83%D9%8A-%D9%8A%D8%B1%D9%87%D9%86-%D8%AE%D9%84%D8%A7%D8%B5-%D8%A7%D9%84%D8%B9%D8%B1%D8%A7%D9%82-%D9%85%D9%86-%D8%A7%D9%84%D9%86%D9%81%D9%88%D8%B0-%D8%A7%D9%84-%D9%8A%D8%B1%D8%A7%D9%86%D9%8A-%D8%A8%D8%A7%D9%84%D8%A7%D8%B3%D8%AA%D8%AB%D9%85%D8%A7%D8%B1-%D8%A7%D9%84%D8%B3%D8%B9%D9%88%D8%AF%D9%8A-%D8%A7%D9%82%D8%AA%D8%B5%D8%A7%D8%AF%D9%8A%D8%A7-%D9%88%D8%AA%D8%AC%D8%A7%D8%B1%D9%8A%D8%A7

claud39

VIP NewsHound





Posts

: 18424

---

Join date

: 2018-11-04



---
Permissions in this forum:
You
cannot
reply to topics in this forum