The President of the Bahrain Association of Banks participates in a seminar for the Association of Iraqi Private Banks on Arab banking and investment cooperation
3/22/2021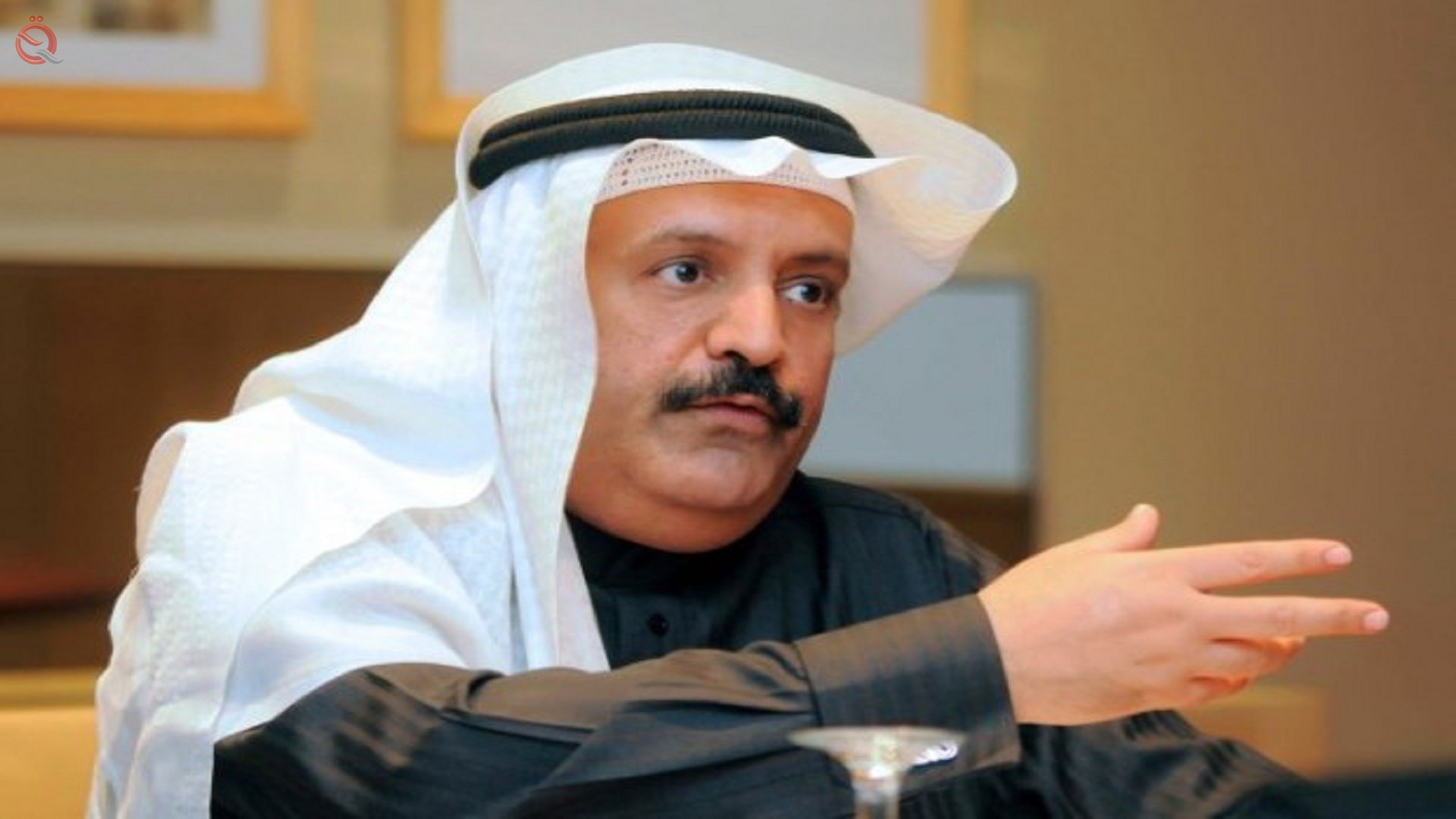 The Chairman of the Board of Directors of the Bahrain Association of Banks, Adnan Ahmed Youssef, participated in a seminar organized by the Iraqi Private Banks Association with the participation of the Governor of the Central Bank of Iraq, Mustafa Ghaleb, the Governor of the Central Bank of Jordan, Ziad Fariz, the Chairman of the Association of Banks, Wadih Al-Handal, and a number of Arab banking and economic leaders, by video call on the 21st March 2021. 
The symposium dealt with many important issues such as the impact of the Corona pandemic on Arab banks, strategies for dealing with troubled assets, in addition to ways to enhance Arab banking and investment cooperation, overcoming obstacles facing inter-Arab investments and attracting foreign investments.
During the symposium, the Chairman of the Board of Directors of the Bahrain Association of Banks, Adnan Ahmed Youssef, presented a research paper in which he explained his vision of the issues on the agenda of the symposium, where he stressed that "the impact of the Corona pandemic on Arab financial and banking institutions will be profound, and it will be expected that the profitability of financial institutions and others will decrease last year."
 During this year, the quality of some financing portfolios deteriorated, especially for clients in the most affected sectors such as aviation and tourism, as well as some disruptions in corporate financing lines and the tendency of individual clients to withdraw their deposits, all of which will create temporary pressures on financial institutions.
He added, "What is comforting is the wide response of Arab central banks to these repercussions and their taking many measures that support banks in facing them, as well as the broad economic and financial packages provided by Arab governments to support the affected groups and sectors, and the consensus and determination of the worlds to return the economy to its natural course, whether at the global level." Or at the level of each country separately, by expanding the provision of vaccines at the present time. "
He pointed out that "of course, banks and financial institutions, and even commercial institutions in light of such situations, that is, situations of global crisis, begin to activate contingency plans to ensure business continuity at all operational and technical levels, and to continue providing services to all customers, securing financing lines and intensifying them." Monitor clients' portfolios and others. "
With regard to strategies for dealing with the main challenge facing banks and financial institutions at this stage, which is the rise in bad debts due to the negative repercussions that the pandemic has generated on economies, companies and individuals, Youssef explained 
that "increasing bad loans is a serious risk that should not be underestimated, but facing this challenge." It does not rest on the banks alone, but also on the supervisory authorities and the overall policies of the government.
He added, "On the first level, which are the measures and strategies that banks must take, banks must develop comprehensive strategic plans detailing how they deal with these debts in a systematic manner, including planning processes for identifying bad debts in the financing portfolio and dividing the portfolio into similar loan groups. Within the portfolio, to be able to direct efforts and to accommodate different types of business strategies to preserve value, identify recovery methods, and establish early warning systems.
As for the second level: measures and strategies that must be taken by the supervisory authorities, Youssef believes that "the supervisory authorities must provide encouragement and direct banks to review, evaluate and address the quality of their assets, especially their financing portfolios, as well as directing shareholders and management to establish specialized units with relevance. Appropriate human and technical resources within banks to supervise bad loans and seek solutions to get rid of these loans.
As for attracting foreign and Arab investments, he 
stated that "Arab countries' shares of foreign direct investments still represent a small percentage of the volume of foreign direct investments in the world, as this percentage is less than 1% for all Arab countries. "
I bought that "attracting foreign investment is not an easy process, and it needs coordinated national efforts, legislation, incentives and a safe investment environment. 
Therefore, Arab countries, in addition to the well-known measures related to improving the investment environment and climate, should first work to launch the free movement of capital in foreign currencies."
 Second, giving freedom to establish companies either in local currencies or in foreign currency or both, and when capital is increased for existing companies, the freedom is given in that in order to avoid losses of currency depreciation, which they suffer in many Arab countries.
He continued: "Third, allowing companies to increase their capital by issuing sukuk in local or foreign currency. 
Fourth, not to take sudden measures 
affecting these investments, such as imposing additional fees or expenses. Fifth, seeking to stabilize the movement of local currencies against foreign currencies. 
Red tape and costly government procedures when establishing a new business. "

claud39

VIP NewsHound





Posts

: 18424

---

Join date

: 2018-11-04



---
Permissions in this forum:
You
cannot
reply to topics in this forum