Deputy: The devaluation of the Iraqi currency is very dangerous, and the political blocs agreed to raise the dollar
2021-03-07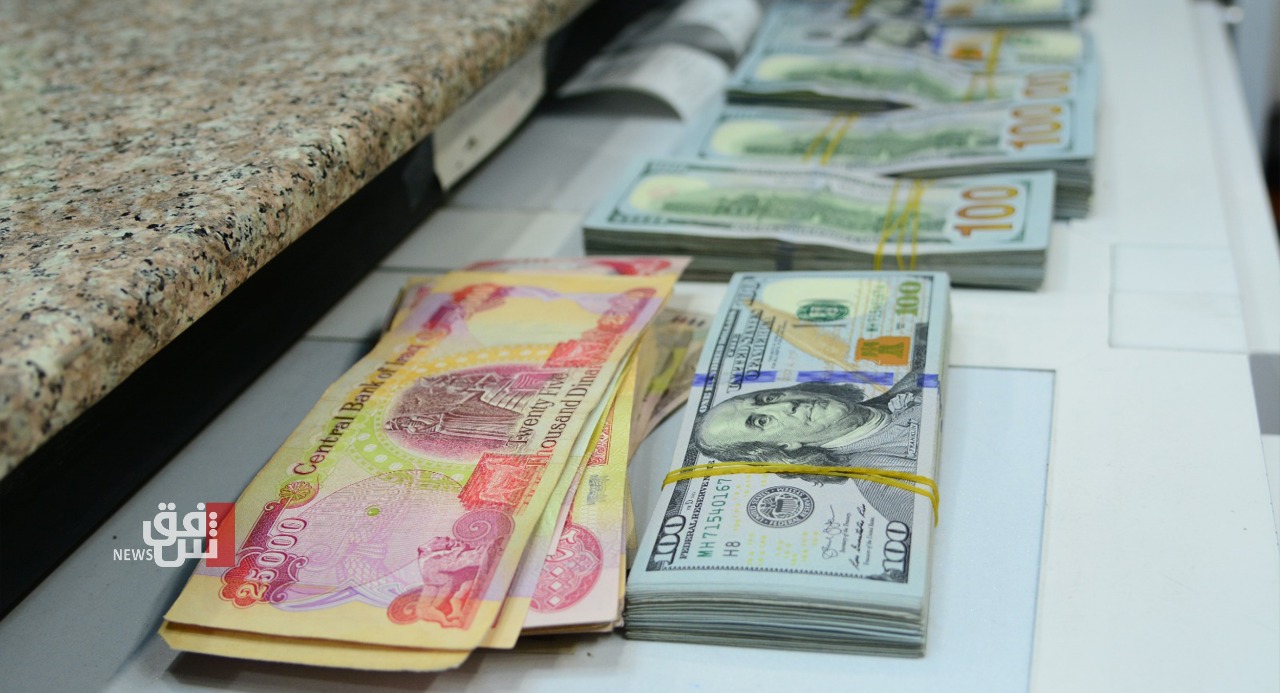 Shafaq News / A member of the Parliamentary Economic Committee, Nada Shaker Jawdat, confirmed on Sunday that the devaluation of the Iraqi currency is very dangerous, indicating that the political blocs agreed to raise the price of the dollar.
Jawdat said in an interview with Shafaq News: "The process of devaluation of the Iraqi dinar is very dangerous considering that our economy is rich in oil and we have very huge economic and human resources, and therefore Iraq does not need this devaluation, just as Iraq's economy is unilateral and not diversified, and depends on import, unlike countries with diverse economies. Which is not affected by the increase in the price of the dollar. Turkey, for example, which raised the price of the dollar, did not harm the ordinary citizen. "
Jawdat added; "The government should study the issue of lowering the price of the dinar and properly assess that on the basis of the pros and cons and the extent of its impact on the simple Iraqi citizen, and not listen to the people around them and do not understand anything about this matter."
Jawdat pointed out that "the presence of only 32 deputies to the special session that we called to hold during the last period to discuss the reasons for the decline in the exchange rate and the financial policy gives an indication that the political blocs agreed and signed the decision of Prime Minister Mustafa Al-Kazemi to raise the price of the dollar."
The Central Bank of Iraq had decided to raise the price of selling the dollar to banks and exchange companies to 1460 dinars, from 1182 dinars to the dollar, with the aim of compensating for the decline in oil revenues resulting from the deterioration of oil prices.
A member of the Parliamentary Economic and Investment Committee, Mazen Al-Faily revealed on January 30 to Shafaq News Agency, that a request was submitted by a group of deputies to change the exchange rate of the US dollar to 130,000 Iraqi dinars in the general budget law for 2021.
On February 5, the Parliamentary Finance Committee responded to the requests of members of the House of Representatives regarding changing the price of the dollar in the budget law, while confirming that the price is fixed as specified by the government.
The materials and commodities witnessed a significant increase in their prices, which sparked a wave of resentment among the people and some of the political bloc, as well as the objections of some of those interested in economic affairs.
https://shafaq.com/ar/%D8%B3%DB%8C%D8%A7%D8%B3%D8%A9/%D9%86%D8%A7-%D8%A8%D8%A9-%D8%AA%D8%AE%D9%81%D9%8A%D8%B6-%D9%82%D9%8A%D9%85%D8%A9-%D8%A7%D9%84%D8%B9%D9%85%D9%84%D8%A9-%D8%A7%D9%84%D8%B9%D8%B1%D8%A7%D9%82%D9%8A%D8%A9-%D8%AE%D8%B7%D8%B1-%D8%AC%D8%AF%D8%A7-%D9%88%D8%A7%D9%84%D9%83%D8%AA%D9%84-%D8%A7%D9%84%D8%B3%D9%8A%D8%A7%D8%B3%D9%8A%D8%A9-%D9%88%D8%A7%D9%81%D9%82%D8%AA-%D8%B9%D9%84%D9%89-%D8%B1%D9%81%D8%B9-%D8%A7%D9%84%D8%AF%D9%88%D9%84%D8%A7%D8%B1
VIP NewsHound





Posts

: 18367

---

Join date

: 2018-11-04



---
Permissions in this forum:
You
cannot
reply to topics in this forum