[size=46]Parliamentary Finance: At the end of this week, the budget will be passed[/size]
Policy
- 03-02-2021
[size=30]
The Parliamentary Finance Committee confirmed, today, Tuesday, that the draft federal budget law will be passed in the House of Representatives at the end of this week.
[/size]
[size=30]
Committee member Siham Shenoun said in a statement to "Tigris", "The House of Representatives will pass the draft federal budget law for 2021 at the end of this week," noting that "the political blocs have not reached any agreements with Kurdistan regarding the budget so far."
[/size]
[size=30]
She added that "the council will proceed to vote on the budget even if there is no political agreement with Kurdistan on the region's share," indicating that "the budget does not bear a delay until another time, since its passage has become an absolute necessity."
[/size]
[size=30]
https://www.dijlah.tv/index.php?page=article&id=278933
[/size]

claud39

VIP NewsHound





Posts

: 18424

---

Join date

: 2018-11-04



[size=36]Al-Haddad calls on the Finance Committee to hand over the last copy of the budget to all parliamentary blocs[/size]
02/03/2021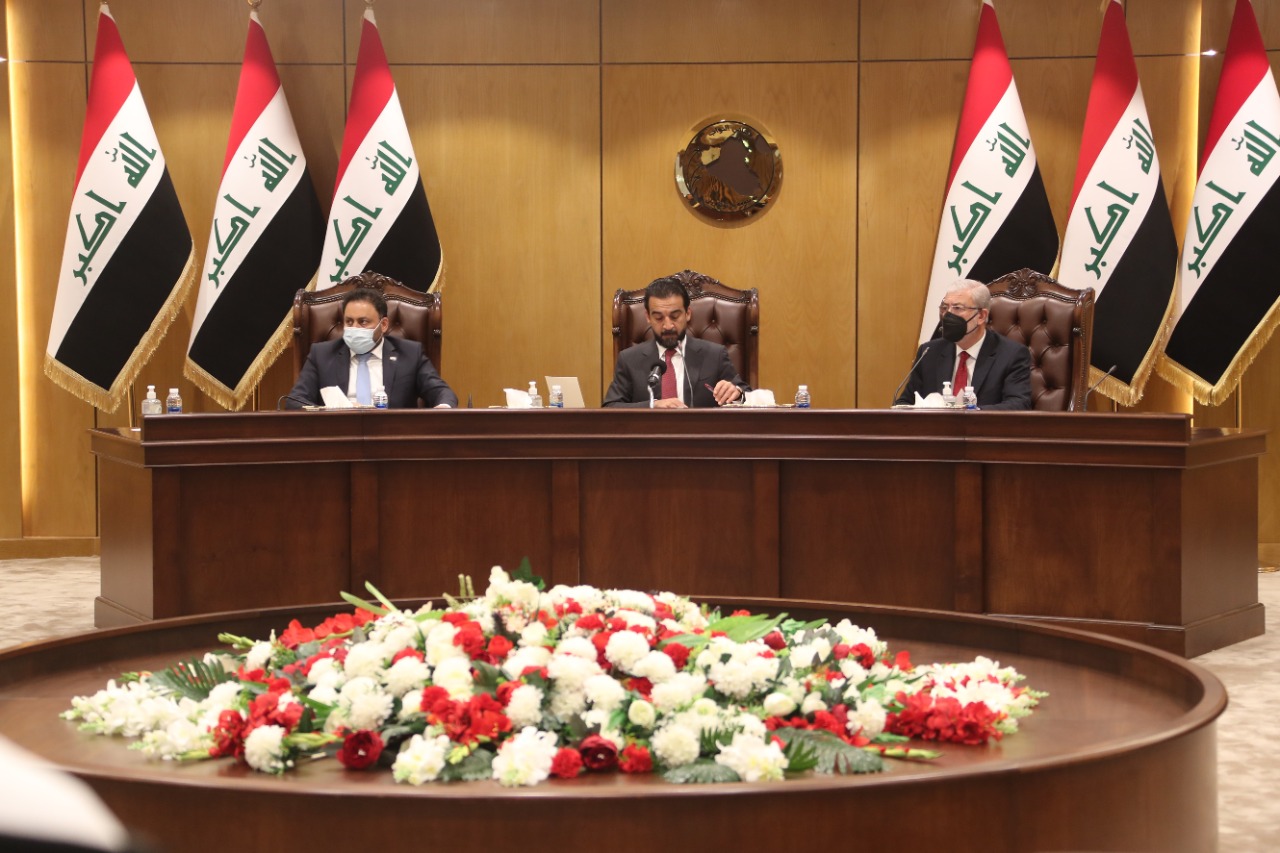 Baghdad - Mawazine News

, Bashir Al-Haddad, the Second Deputy Speaker of Parliament, called on the Parliamentary Finance Committee, on Tuesday, to hand over the last copy of the budget to all parliamentary blocs.

The media office of the Deputy Speaker of Parliament stated, in a statement that Mawazine News received a copy of, that "the Presidency of the Iraqi Council of Representatives, held in the presence of the Speaker of the Council, Muhammad al-Halbousi, the two Vice-President Hassan al-Kaabi and Bashir al-Haddad, an expanded meeting with the heads of parliamentary blocs and committees this evening 3/2/2021 in the Constitutional Hall to discuss the council's work at this stage and a detailed review of draft laws and proposed amendments, foremost among which are the federal budget laws for 2021 and the Federal Court.

Al-Haddad said, during his presidency of part of the meeting, according to the statement, that "the federal budget is one of the important laws and making amendments to it must be in accordance with the constitution, and its approval in a fair and just manner serves the interest of the people with all its components."

He added, "The Presidency of the Council will negotiate with the political blocs in the coming days to present proposals and amendments to the articles and texts of the budget law to proceed with the legislative procedures."

He called on the Finance Committee to "hand over the last version of the budget to all parliamentary blocs to view it before setting the date for voting and approving it in the coming sessions."
https://www.mawazin.net/Details.aspx?jimare=143948

claud39

VIP NewsHound





Posts

: 18424

---

Join date

: 2018-11-04



---
Permissions in this forum:
You
cannot
reply to topics in this forum