The repercussions of raising the dollar exchange rate on the table of Baghdad and Kurdistan merchants
2021-02-10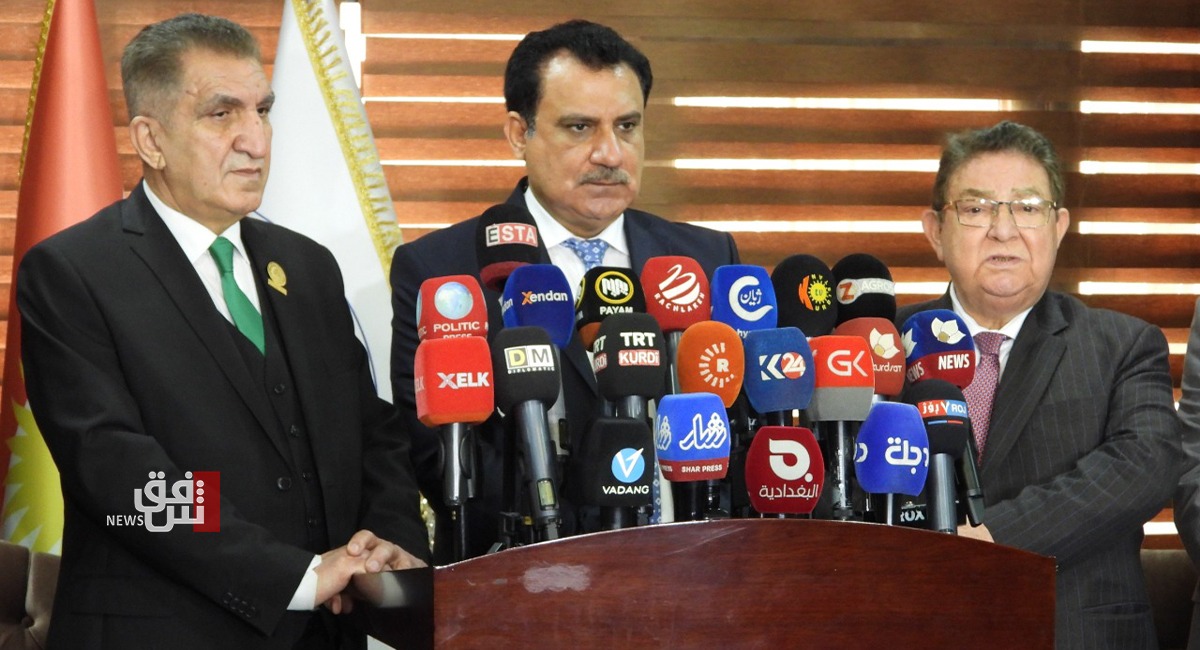 Shafaq News / The Iraqi Federation of Chambers of Commerce announced, on Wednesday, that a meeting will be held with the Kurdistan Regional Chamber of Commerce to discuss the implications of the decision to raise the price of the dollar in the country, describing the decision as "swift".
The head of the Federation of Chambers, Abdul Razzaq Al-Zuhairi, said in an interview with Shafaq News, "Today, we held the regular meeting with the Kurdistan Regional Chamber of Commerce, at the headquarters of the Sulaymaniyah Chamber," indicating that the meeting "discussed the latest developments in the trade aspect and the obstacles and problems standing in the way of the advancement of reality. Economy in Iraq as a whole. "
"We discussed today the repercussions of raising the dollar exchange rate that affected the Iraqi merchant and industrialist," he said, noting that "it was a quick decision and we hope that it will have positive results for the future of the agricultural and industrial economy."
Al-Zuhairi stressed the need to "support this field with energy and taxes, so that we can fully compete with the neighboring countries that dominate, such as Iran and Turkey," noting that "this needs to enact laws that facilitate the process of commercial opportunities and support the local product as is happening in the region."
Al-Zuhairi expressed his wishes that "the issue of the budget and the agreement will be resolved," stressing that "80% of the general budget moves commercial activity in the markets."
https://shafaq.com/ar/%D8%A7%D9%82%D8%AA%D8%B5%D9%80%D8%A7%D8%AF/%D8%AA%D8%AF%D8%A7%D8%B9%D9%8A%D8%A7%D8%AA-%D8%B1%D9%81%D8%B9-%D8%B3%D8%B9%D8%B1-%D8%B5%D8%B1%D9%81-%D8%A7%D9%84%D8%AF%D9%88%D9%84%D8%A7%D8%B1-%D8%B9%D9%84%D9%89-%D8%B7%D8%A7%D9%88%D9%84%D8%A9-%D8%AA%D8%AC%D8%A7%D8%B1-%D8%A8%D8%BA%D8%AF%D8%A7%D8%AF-%D9%88%D9%83%D9%88%D8%B1%D8%AF%D8%B3%D8%AA%D8%A7%D9%86

claud39

Elite Member





Posts

: 18423

---

Join date

: 2018-11-04



---
Permissions in this forum:
You
cannot
reply to topics in this forum