Al-Halbousi: The country's crises are caused by the accumulation of mistakes of previous years
2020-12-31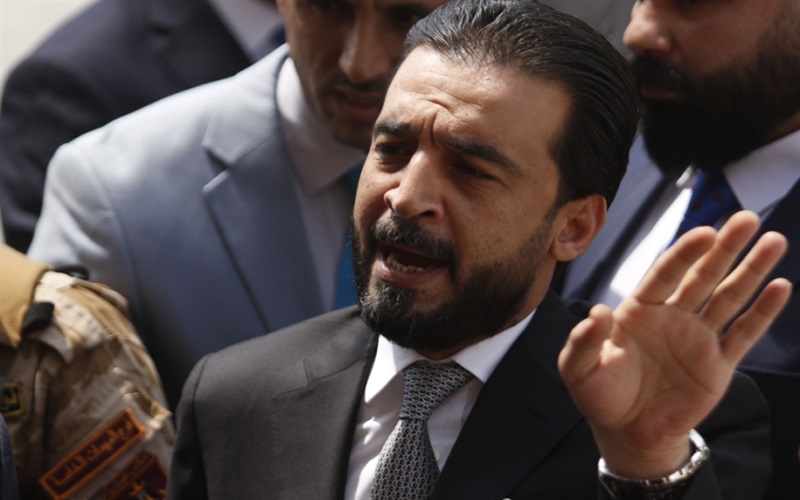 Shafaq News / The Iraqi Parliament Speaker, Muhammad al-Halbousi stated, on Thursday, that the crises the country is going through resulted from the "accumulation of mistakes" of previous years.
While recalling the suffering of people in 2020 due to the Corona virus, he referred to the need to actively participate in the upcoming 2021 elections.
Al-Halbousi said in a speech on the occasion of the New Year, received by Shafaq News: "Our world has suffered from a difficult year in which the new Corona virus threatened the lives of billions of people, changed the lifestyles and lives, targeted the economic sector, and caused tremendous psychological and moral damage, and before that it resulted in loss of lives and the loss of loved ones and friends."
"The Iraqis have a window of opportunity this year to express their democratic choice through the legislative elections that will take place this year, to be an important starting point in the process of correction in order to build the nation, cross the crisis and achieve the aspirations of our people for a decent life and a safe and secure life," he added.
And he indicated that "the people are the main pillar in the success of this project by choosing their representatives through a free, democratic and conscious process that advances achievement over sub-identity, prefers professionalism over kinship, and puts in its accounts the public interest before the private," noting that "what we face today of difficult challenges It is caused by the constant accumulation of errors. "
Al-Halbousi confirmed; The House of Representatives was keen to create the appropriate conditions to protect and succeed in the democratic path in a way that would give the citizen a real opportunity for change. Parliament will have an effective role in completing the necessary legislation to support the desired reform and change process.
https://shafaq.com/ar/%D8%B3%DB%8C%D8%A7%D8%B3%D8%A9/%D8%A7%D9%84%D8%AD%D9%84%D8%A8%D9%88%D8%B3%D9%8A-%D9%85%D8%A7-%D8%AA%D9%85%D8%B1-%D8%A8%D9%87-%D8%A7%D9%84%D8%A8%D9%84%D8%A7%D8%AF-%D9%85%D9%86-%D8%B2%D9%85%D8%A7%D8%AA-%D8%B3%D8%A8%D8%A8%D9%87-%D8%AA%D8%B1%D8%A7%D9%83%D9%85-%D8%AE%D8%B7%D8%A7-%D8%A7%D9%84%D8%B3%D9%86%D9%88%D8%A7%D8%AA-%D8%A7%D9%84%D8%B3%D8%A7%D8%A8%D9%82%D8%A9
VIP NewsHound





Posts

: 18396

---

Join date

: 2018-11-04



---
Permissions in this forum:
You
cannot
reply to topics in this forum