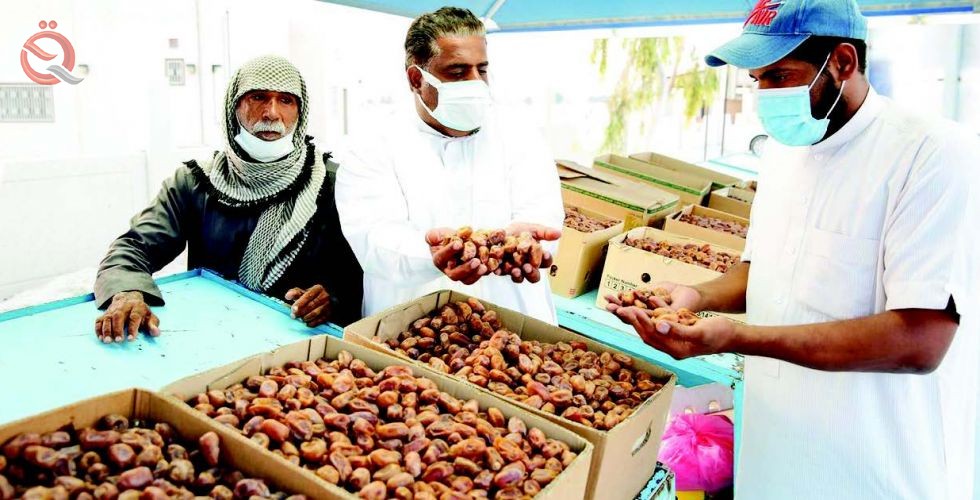 12/27/2020
Economy News _ Baghdad
A member of the Parliamentary Committee on Agriculture, Water and Marshlands, MP Dr. Aboud Al-Issawi, confirmed, on Sunday, that Iraq is a country that can reform the agricultural sector and make it effective in a way that achieves continuous revenue for the general federal budget.
Al-Issawi said in an interview with Al-Sabah newspaper, which was seen by Al-Eqtisad News, that the matter requires taking what is necessary to develop drought-resistant agricultural systems even in normal years, and this includes both policies and administrative procedures, represented by improving water conservation and storage procedures and encouraging the selection of resistant crops. For drought, with the use of modern irrigation systems to reduce water losses, work on managing and rehabilitating irrigation projects and developing plans to address land reclamation.
He added, "The reality requires achieving agricultural development by meeting the needs of society without prejudice to the requirements of future generations, and ensuring that these generations live in terms of agricultural product and water storage, and then there will be plans capable of developing a complete strategy for the development of the agricultural sector, and then ensuring livelihood in A healthy environment and social justice, as well as achieving an economic profit in support of national production, and this is everyone's responsibility, starting from the state's policies represented by the ministries, and also represented by merchants, consumers, companies, workers and all workers in this sector. 
He pointed out, "The importance of human integration in support of government plans to develop the agricultural sector in a sustainable manner." To ensure the lives of the present and future generations, one of the most important steps of this approach is to support sustainable agriculture in Iraq, pay attention to planning and establish a national apparatus of competent staff, take into account economic, population and environmental criteria, and develop a complete strategy on medium and long ranges or sometimes short term to solve outstanding problems In the agricultural sector, such as the water problem related to dams and reservoirs, with securing the need for Iraq in agreement with the upstream countries Turkey and Iran, as well as everything related to the purification of sinks, rivers and streams by adopting modern technologies to combat environmental pollution.
And he indicated that «it is necessary to develop the human cadres through the collection of educational outputs, that is, by developing the agricultural cadres of agricultural engineers graduates of agricultural institutes and colleges, and reviewing the instructions and special laws
In the agricultural sector, such as the companies law and the agricultural land lease law, all of these laws are related to developing the agricultural side to achieve sustainable development, as well as developing infrastructure in the countryside, because there is a migration from the countryside to the cities as a result of the lack of services or lack thereof in the countryside. 
Al-Issawi stated that "the strong challenge facing agriculture in the country is drought, and this is a serious challenge that affects its national security. Because there are no agreements with upstream countries Turkey and Iran to guarantee Iraq's share of the Tigris and Euphrates rivers, as well as the eastern tributaries of the Tigris River with Iran, and this is a result of the failure and accumulation of policies of previous governments as a result of not concluding any agreement, either with Turkey or Iran and even Syria, and this is a dangerous indicator to ensure The future of sustainable agriculture and national food security, the other thing is the issue of climate change and the problems of desertification, each of which is one of the factors that affect agriculture, and then we need systems that innovate in resisting drought, and among the things that must be adopted in this area are scientific research from the Ministry of Education Higher science and technology, and the use of genetic engineering of seeds in order to produce genetic strains, raise the use of water efficiency and reduce water stress for these plants, and choose plants resistant to drought through genetic modification.
https://economy-news.net/content.php?id=23320
*****************
GURU HUNTER





Posts

: 24172

---

Join date

: 2015-02-19



---
Permissions in this forum:
You
cannot
reply to topics in this forum