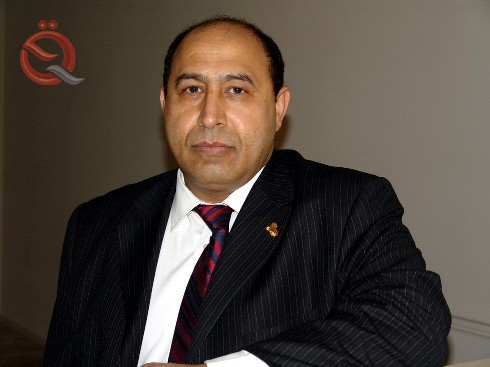 Hamid Al-Kafa'i 
12/21/2020
Economy News - Baghdad
The economic writer, Hamid Al-Kafa'i, confirmed that the devaluation of the Iraqi dinar is a measure in the right direction to save the Iraqi economy.
"The devaluation of the currency is a measure in the right direction that will contribute to improving national production and help the government pay the salaries of its employees, as it reduces its need to borrow, but the risk is that the purchasing power of the dinar will decrease locally," Al-Kafa'i said in an article published by Sky News. Also, the prices of imported materials will increase, close to the reduction rate, which is currently 18%.
He added that what is required now from the government is to work to protect the poor classes from the effects of the currency decline, at least so that the national economy can respond to the demand for import alternatives, whose market will undoubtedly revive, especially if they are less expensive and higher in quality than their imported counterparts.
He continued, "The prevention is embodied in increasing the low salaries of employees and beneficiaries of social protection network aid, by 25%, in order to prevent them from the harms of devaluing the currency, and expanding the social protection network to include all the poor in the country, and this in turn revives consumer spending that brings new returns to the state and activities "It stimulates industrial and agricultural production. What is required before this and that is to start fighting corruption and stop the public plunder of state funds by seizing border outlets and ports, smuggling oil and taking bribes in return for appointment to state jobs and moving between them."
In the long term, he noted, serious steps must be taken to support industry, agriculture and tourism, which are the three sectors that can compensate for oil revenues. The agricultural sector can be stimulated quickly because its components (land, water and farmers) are available. However, the industry and tourism sectors need time and significant investment to develop and yield good returns. However, the state can quickly organize religious tourism, by limiting the number of visitors at religious events, so that the number does not disrupt the lives of Iraqis, imposing appropriate fees for entry visas, and providing the infrastructure required to organize this sector, in order to generate resources for the state.
https://economy-news.net/content.php?id=23245
*****************
GURU HUNTER





Posts

: 24114

---

Join date

: 2015-02-19



---
Permissions in this forum:
You
cannot
reply to topics in this forum