[size=36][rtl]The trends of devaluation come to cover the deficit rates[/rtl][/size]
Sunday 20 December 2020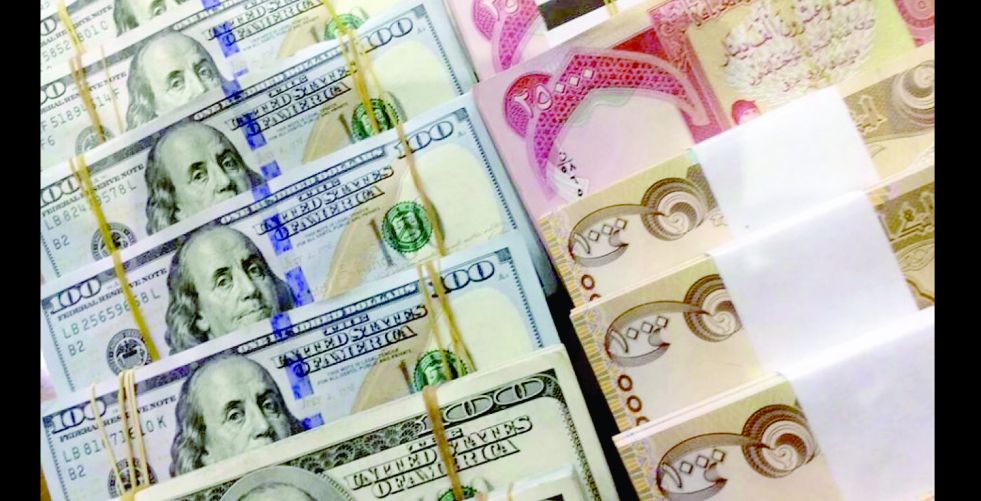 Baghdad: Morning 
 

The head of the Baghdad Center for Sustainable Energy, Muhammad Shaker, confirmed that "the trends of devaluation come to cover the large deficit in the budget in order to avoid the complexity of the economic scene more than it is."
 He said: "There is a need to distribute the salaries of employees in Iraqi dinars (in order to preserve the principle of the sovereignty of the national currency) while giving him the right to disburse the equivalent of half his salary in dollars supported by the adoption of a subsidized exchange rate, such as 1300 dinars to the dollar, and he  
can pay through electronic transfer in his bank account or in The electronic payment card, which enables electronic payment, whether in dinars or dollars, so that it does not significantly affect the level of the salary, so that the employee or the retired person has Iraqi cash to cover his usual daily expenses and he has a dollar in which to cover the goods whose prices will change due to the change in the exchange rate.
He drew attention to "the importance of stopping space salaries and giving the task of electronic documentation according to the biological fingerprint of utmost importance, and it must be completed within two months as a maximum, with the announcement of the penalties that will be imposed on those who will be found to have two fingerprints in two different locations to eliminate aliens, pointing to the need to support people with limited income and strive to strengthen The national economy to reduce dependence on imported goods is harmful
Shaker suggested, "stopping the currency auction and opening direct selling of currency in all Iraqi banks without exception and adopting the electronic exchange rate so that any account holder can convert an amount from Iraqi into dollars at the official exchange rate, and then eliminate the parallel market for the exchange rate, which a number of people benefit from. And behind them are the supporters. "
He called for "the adoption of bank credits only for the purposes of foreign remittances. An encouraging exchange rate could be adopted to pay these credits, provided that they are accounted electronically for customs and taxes, and fix the prices of some important and basic commodities through the subsidized dollar when paying bank credits with external suppliers, as well as supporting the private sector to provide basic requirements."
 Locally and to stop the waste of foreign currency and activate and encourage national industry. "
He pointed out, "the importance of achieving self-sufficiency in electric energy through national production, activating current stations and encouraging the use of solar energy to reduce dependence on the national grid."
https://alsabaah.iq/37507/%D8%AA%D9%88%D8%AC%D9%87%D8%A7%D8%AA-%D8%AE%D9%81%D8%B6-%D9%82%D9%8A%D9%85%D8%A9-%D8%A7%D9%84%D8%B9%D9%85%D9%84%D8%A9-%D8%AA%D8%A3%D8%AA%D9%8A-%D9%84%D8%AA%D8%BA%D8%B7%D9%8A%D8%A9-%D9%86%D8%B3%D8%A8-%D8%A7%D9%84%D8%B9%D8%AC%D8%B2

claud39

Elite Member





Posts

: 18423

---

Join date

: 2018-11-04



---
Permissions in this forum:
You
cannot
reply to topics in this forum