Parliamentary Finance: The financial crisis needs real reviews and treatments
12/20/2020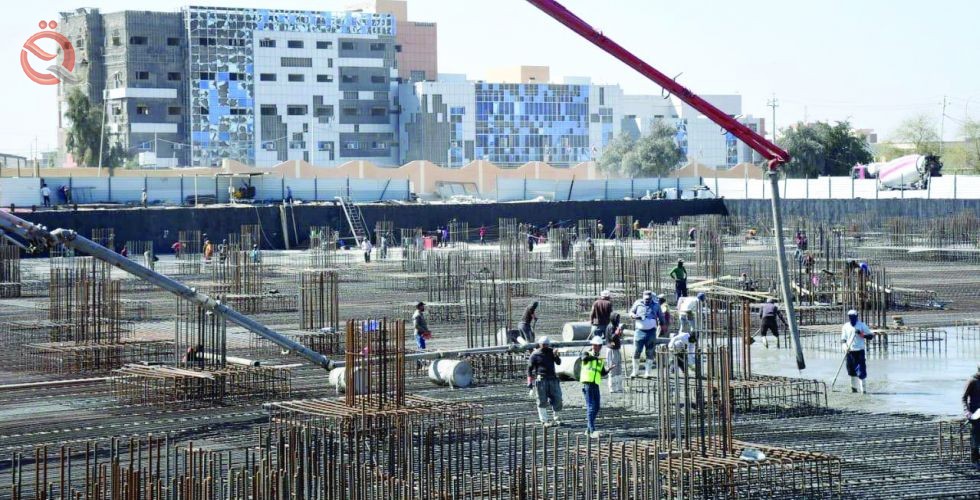 Economy News _ Baghdad
The process of reforming the public finance sector requires a set of procedures and measures necessary to address deficiencies and deficiencies in the two sides of the public budget, as well as revenues and expenditures, which necessitates the government to work towards diversifying revenues and reducing unnecessary expenditures.
The Financial Committee, a
member of the Parliamentary Finance Committee, Magda Al-Tamimi, made several proposals to the Finance Committee in these critical circumstances that the country is going through from a drop in oil prices and coincided with the Corona pandemic, this situation has cast a shadow over the rise of some public expenditures, especially health services, with almost complete paralysis in all activities Economic, this was negatively reflected in a significant decrease in total revenues, noting that non-oil revenues do not exceed, at best, 7 percent of the total revenues achieved, while oil revenues approach 93 percent of total public revenues.
Al-Tamimi said, "The proposals represent a plan with four tracks, an urgent, short-term, medium and long-term path, and working according to the immediate and short-term path requires controlling the total expenditures and reducing and reducing them, because these public expenditures have ballooned greatly in all sections, so I think at the beginning that we work. 
To create an accurate database, and the country does not have a database, so the expenses are now carried out on a misleading database, that is, for example, a certain expense is spent more than once, so there is an inflation of expenses at this. An accurate database must be created to control the fair distribution of resources and disclose the economic and social situation Health and education for every citizen. "

 
She pointed out that "reform paths require the disclosure of aliens, double-wages and recipients of social welfare without any right, and those who violate state real estate, meaning that he exceeds state real estate and basically owns a private property, and here it is necessary to rely on certain software in this field to form a database that has a link With important ministries. " 

Al-Tamimi stressed, "the importance of reviewing the laws that were enacted after 2003, and that the instructions issued by these laws caused the public budget to bear many and unjustified burdens, because most of these laws were legislated for electoral, factional and partisan purposes, and for the most part they are not studied and did not achieve justice, the other thing is necessary."
 From inventorying the wheels of the state, displaying the surplus from them for sale, and setting up a special fund to deposit the money derived from the sale of real estate and cars belonging to the state.

She pointed out that "the banking system is required to provide incentive offers, that is, to motivate borrowers to pay off their loans, for example, installments are three extended to six to facilitate repayment. The bank also works to reduce the interest rate."

 
Al-Tamimi explained, "It is imperative to direct all state institutions to provide the Ministry of Finance with detailed accounts of its current accounts, such as trusts and revenues, to account for these funds that have passed a period of time in these institutions, and the person responsible for these institutions bears legal responsibility in the event that the Ministry of Finance is not provided for the establishment of these funds, and it will not be completed after that.
 Use it to pay the government's financial obligations, and it is necessary to support the private sector and make it more attractive than working in the public sector, as well as to impose reasonable fees on the entry of foreigners into Iraq, including visitors to the holy shrines, and allocate 10 percent of this money to spend on the infrastructure and provide Decent services for visitors. "

claud39

VIP NewsHound





Posts

: 18424

---

Join date

: 2018-11-04



---
Permissions in this forum:
You
cannot
reply to topics in this forum