[size=35]Al-Kaabi: The economic situation makes it imperative for the government to control its resources, including the exit of hard currency[/size]
2020-11-21
[size=35]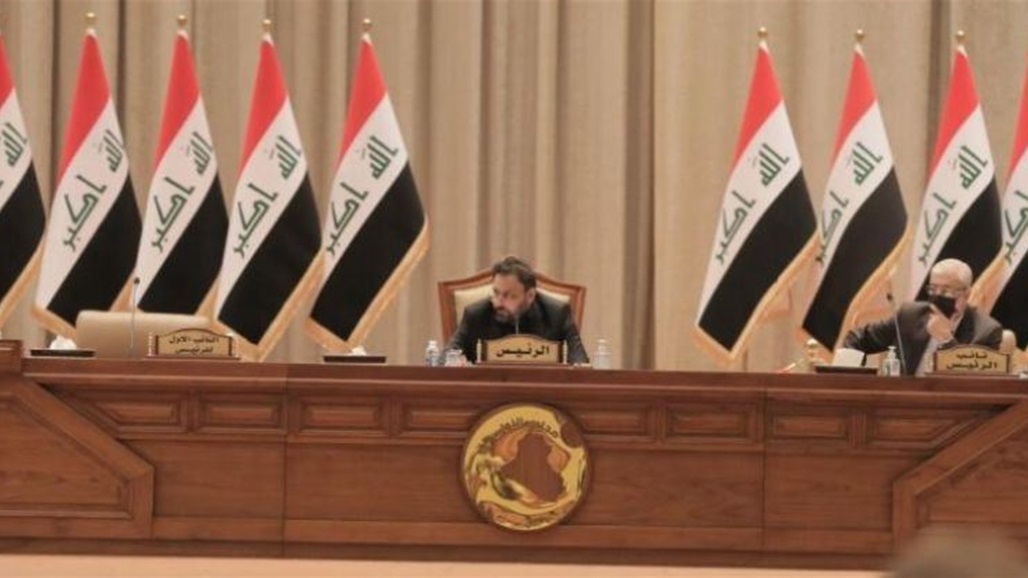 [/size]
The First Deputy Speaker of Parliament, Hassan al-Kaabi, confirmed, on Saturday, that the economic situation makes it imperative for the government to control its resources, including the exit of hard currency.
"The economic situation is in Iraq It is imperative for the government to control its resources, including the exit of hard currency from Iraq".
He stressed "the importance of accommodating students in Iraqi universities through elaborating deliberate plans," noting that "more than one billion dollars are spent by our dear students studying outside the country because universities do not absorb them."
https://www.alsumaria.tv/news/%D8%B3%D9%8A%D8%A7%D8%B3%D8%A9/364823/%D8%A7%D9%84%D9%83%D8%B9%D8%A8%D9%8A-%D8%A7%D9%84%D9%88%D8%B6%D8%B9-%D8%A7%D9%84%D8%A7%D9%82%D8%AA%D8%B5%D8%A7%D8%AF%D9%8A-%D9%8A%D9%8F%D8%AD%D8%AA%D9%85-%D8%B9%D9%84%D9%89-%D8%A7%D9%84%D8%AD%D9%83%D9%88%D9%85%D8%A9-%D8%A7%D9%84%D8%B3%D9%8A%D8%B7%D8%B1%D8%A9-%D8%B9
VIP NewsHound





Posts

: 18398

---

Join date

: 2018-11-04



[size=32]MP Mazen Al-Faily: The government must maximize revenues, move the market, and reduce imports by revitalizing the private sector[/size]
 11/22/2020
Member of the Economic and Investment Committee, MP Mazen Al-Faily, stressed on Saturday 11/21/2020 the importance of the government seriously considering adopting economic activities that contribute to maximizing revenues, absorbing unemployment, moving the market and reducing import amounts through the revitalization of the private sector and its support by various means.
Al-Faily presented several proposals and steps to achieve this, including supporting medium and small productive projects with loans, taking into account the inclusion of those with experience and skill in partnership with holders of higher degrees in the disciplines associated with the subject, noting that the indicators of Iraqi market consumption according to specialists consume nearly three billion dollars annually from materials that are easy to manufacture in Iraq.
Al-Faili added that it is necessary to support agricultural and industrial projects, livestock and their food industry by tightening procedures, controlling border crossings, activating the standardization and quality control device, unifying customs tariffs in all ports, and doubling the importer's fees similar to the local product, as well as restricting imports with a specific activity permit and for materials that cannot be manufactured locally.
MP Al-Faily continued the need to monitor the currency auction activity in order to adhere to the sale of hard currency with the above procedures, and as a result, large sums of profit were acquired by parasitic banks that did not engage in any developmental economic activity, and those refunds could be directed to support industrial and agricultural productive projects.
He also suggested abolishing Cabinet Resolution No. (435) for the year 2018 related to entering damaged cars and working according to Cabinet Resolution 145 of 2016, which will provide job opportunities for a large number of car maintenance professionals and reduce the exit of hard currency outside the country, pointing to the obligation of all ministries and state departments Buying locally manufactured products and their conformity with standard specifications in addition to addressing the issue of foreign workers in Iraq, it is unreasonable that Iraqi youth suffer from a lack of job opportunities while hundreds of thousands of foreign workers are flocking.
House of Representatives
Media
Department 11/21/2020
https://ar.parliament.iq/2020/11/22/%d8%a7%d9%84%d9%86%d8%a7%d8%a6%d8%a8-%d9%85%d8%a7%d8%b2%d9%86-%d8%a7%d9%84%d9%81%d9%8a%d9%84%d9%8a-%d8%b9%d9%84%d9%89-%d8%a7%d9%84%d8%ad%d9%83%d9%88%d9%85%d8%a9-%d8%aa%d8%b9%d8%b8%d9%8a%d9%85-%d8%a7/
VIP NewsHound





Posts

: 18398

---

Join date

: 2018-11-04



---
Permissions in this forum:
You
cannot
reply to topics in this forum