Borrowing law is at risk and may be rejected outright
11/06/2020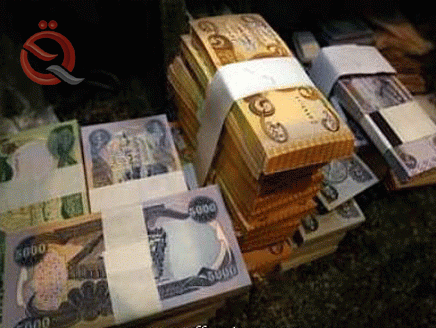 Economy News _ Baghdad
The Ministry of Finance deepened the confusion again in parliamentary and popular circles, when it disbursed the salaries of retirees after a delay of days, despite its statement that the funds were not available more than once, to repeat the previous scenario in the month of September when the Ministry of Finance suddenly released the salaries of employees when Parliament was late to pass the borrowing law.

These steps began to push Parliament, which basically rejected the idea of ​​borrowing, and began to push it to rethink the possibility of passing the law, as the payment of the salaries of retirees began to be interpreted as the government already owns the money, but is delaying it for an unknown reason, which causes Parliament to completely refuse to pass the borrowing law.
 
Parliament searches for "the truth"
A member of the Finance Committee, Abdul-Mahdi Saadawi, said in a press statement, "The government announced that it was unable to release salaries without a loan last month and suddenly launched them without a loan. Today, the same scenario is repeated, and after a delay of several days, the salaries of retirees are released."
He added, "These steps play with the citizen's sustenance and reflects the extent of the confusion in the government's financial policy and the lack of transparency in its dealings, which calls for Parliament to stand up to the real reasons behind the delay in launching salaries if the funds are available."
 
The law may be up to the government
For his part, a member of the Parliamentary Economy and Investment Committee, Representative Yahya Al-Ithawi, said that "next Saturday's session of Parliament will be the second reading of the borrowing law and not a vote on it." .
And that "the Finance Committee will take the opinions and proposals of MPs and are included in the law," while noting that "it is possible to restore the government borrowing law."
 
Suspicious earnings
The deputy from the Alliance of Sairun Mudhar Al-Azirjawi considered that there are suspicious sums and gains that the government seeks to pass in the borrowing law, pointing out that the government holds Parliament responsible for these sums and is pressing for the passage of the law.
Al-Azirjawi said, "The government spokesman, during his meeting and traveling with the Minister of Finance, confirmed that salaries are secured for the end of this year, but there is a major targeting of the House of Representatives by the government by holding him responsible for the delay in paying salaries."
He added, "There are suspicious gains and benefits that the government is seeking to obtain through the passage of the borrowing law, which the parliament has called for to vote on."
And that "the government pressures the House of Representatives to vote on borrowing large sums, at a time when the government has the sums it needs to pay to employees without the need for such a large loan." 

claud39

VIP NewsHound





Posts

: 18424

---

Join date

: 2018-11-04



---
Permissions in this forum:
You
cannot
reply to topics in this forum