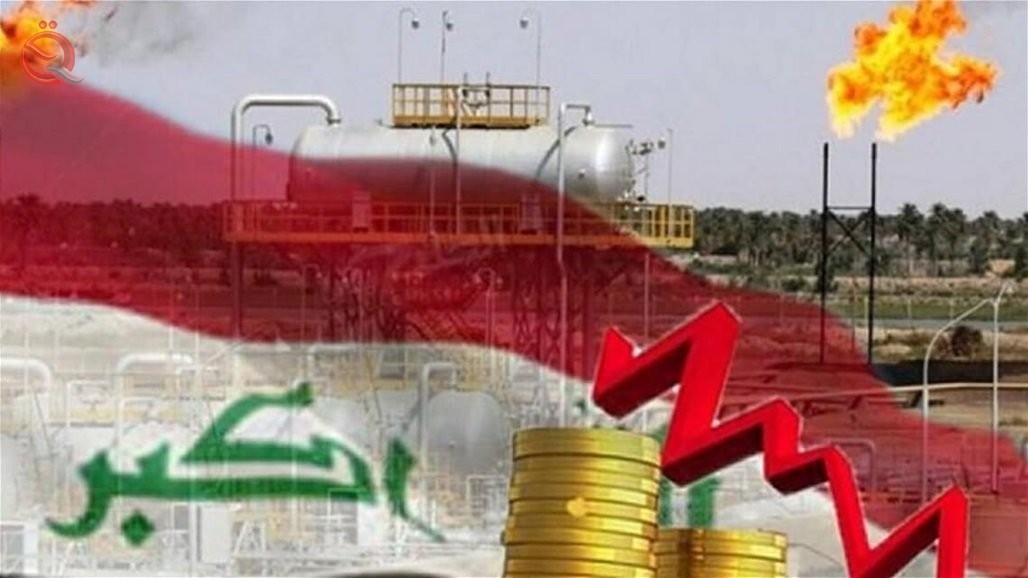 10/28/2020
Economy News _ Baghdad
From his office on the third floor in eastern Baghdad, Iraqi Oil Minister Ihsan Abdul-Jabbar can see the loud protesters below as they march toward Tahrir Square, the symbolic heart of the recent Iraqi uprising.
On Sunday, thousands of Iraqis gathered again carrying national flags in the square, across the Tigris River from the heavily fortified Green Zone, where its US embassy is located. Their list of grievances was long: corrupt politicians, daily power cuts, dilapidated hospitals, dilapidated roads, and a shortage of jobs. 
Iraq may be the third largest oil exporter in the world, but its economy is collapsing after the Coronavirus pandemic exhausted global energy demand and caused prices to collapse. The state finances are so dire that it cannot pay teachers and civil servants' salaries on time, threatening to repeat the unrest that brought down the government last year and saw hundreds of protesters killed.  
This created a dilemma for the 46-year-old Abdul-Jabbar, a chemical engineer and professional oil man, who is now caught between the demands of angry residents and the pledges made to allies in OPEC. The oil producer cartel is trying to boost the fragile market by holding back supplies and major producers such as Iraq need to stick to the line. For Iraq, restricting supplies carries an enormous economic - and political - cost. But breaking the ranks is also risky: it could mean lower prices for everyone. 
Some Iraqis want the government to put them first simply by pumping more oil, a move that could dismantle a carefully calibrated production agreement; If an important product like Iraq violated the agreement, there wouldn't be much to stop small businesses from doing the same.  
"I waited more than 45 days to get my monthly salary," said Ziad Al-Mustansir, 44, a high school teacher in Baghdad, according to Bloomberg. The government should have taken care of the country's interests when it came to OPEC. If such deals mean losses for the country, we should not go with it. "  
Under an agreement reached in April between Iraq and other members of OPEC +, a group affiliated with the Organization of the Petroleum Exporting Countries and countries like Russia, Baghdad had to reduce its daily production by about 1 million barrels - roughly $ 40 million worth - to 3.6 million. 
The idea was that reducing supply would raise crude prices enough to compensate for the lost exports. While prices have more than doubled since the agreement to $ 40 a barrel, they are still down nearly 40% this year, and are at levels well below what Iraq needs to fund its budget. The government's monthly revenue of $ 3 billion is less than half of what it was last year.  
Iraq has already violated its production limits on several occasions and angered the de facto leaders of OPEC +, Saudi Arabia and Russia. The risk for them is if Baghdad starts pushing more barrels to the market to get every other dollar it can. 
Iraqi officials have repeatedly said that they are committed to the agreement, that they are pumping in one line and will compensate for the excess production. However, after previous breakouts, traders are closely watching for signs of a cap crossed again.  
"It will become difficult for OPEC + to maintain discipline as countries, especially Iraq, become more desperate," said Tariq Fadlallah, CEO of Nomura Asset Management Middle East.  
All countries in OPEC + have been shocked by the oil collapse. The Russian ruble has lost nearly a fifth of its value, Saudi Arabia has tripled its value-added tax to compensate for dwindling oil income, and more than 60 people have died this month during protests in Nigeria. 
But Iraq, where oil accounts for nearly all government revenue, is in nearly the worst position. Its GDP will contract by 12% this year, more than any other OPEC member under production quota, according to IMF projections.
https://economy-news.net/content.php?id=22442
*****************
GURU HUNTER





Posts

: 24114

---

Join date

: 2015-02-19



---
Permissions in this forum:
You
cannot
reply to topics in this forum