There are people starving and homeless in displacement camps, and THIS is what Iraqi Banks are loaning out money to do????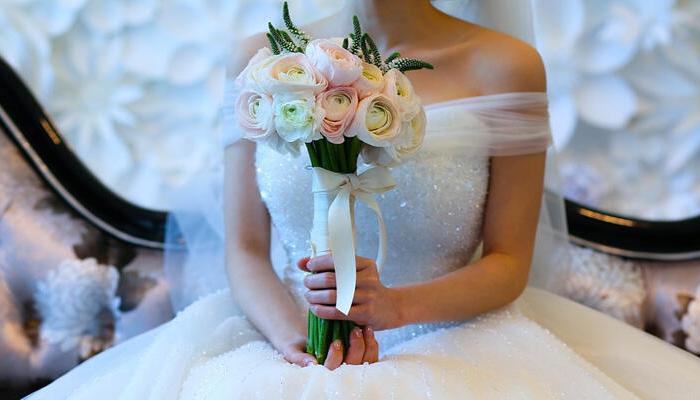 As soon as a government bank in Iraq announced a financial advance to married employees who had a desire to associate with another woman, a wave of ridicule and reactions on social media began, between a strong supporter and a strongly rejected one. 
A government bank announced, on Wednesday, that it granted an advance of 10 million Iraqi dinars, on condition that the husband and first wife not benefit from a previous advance.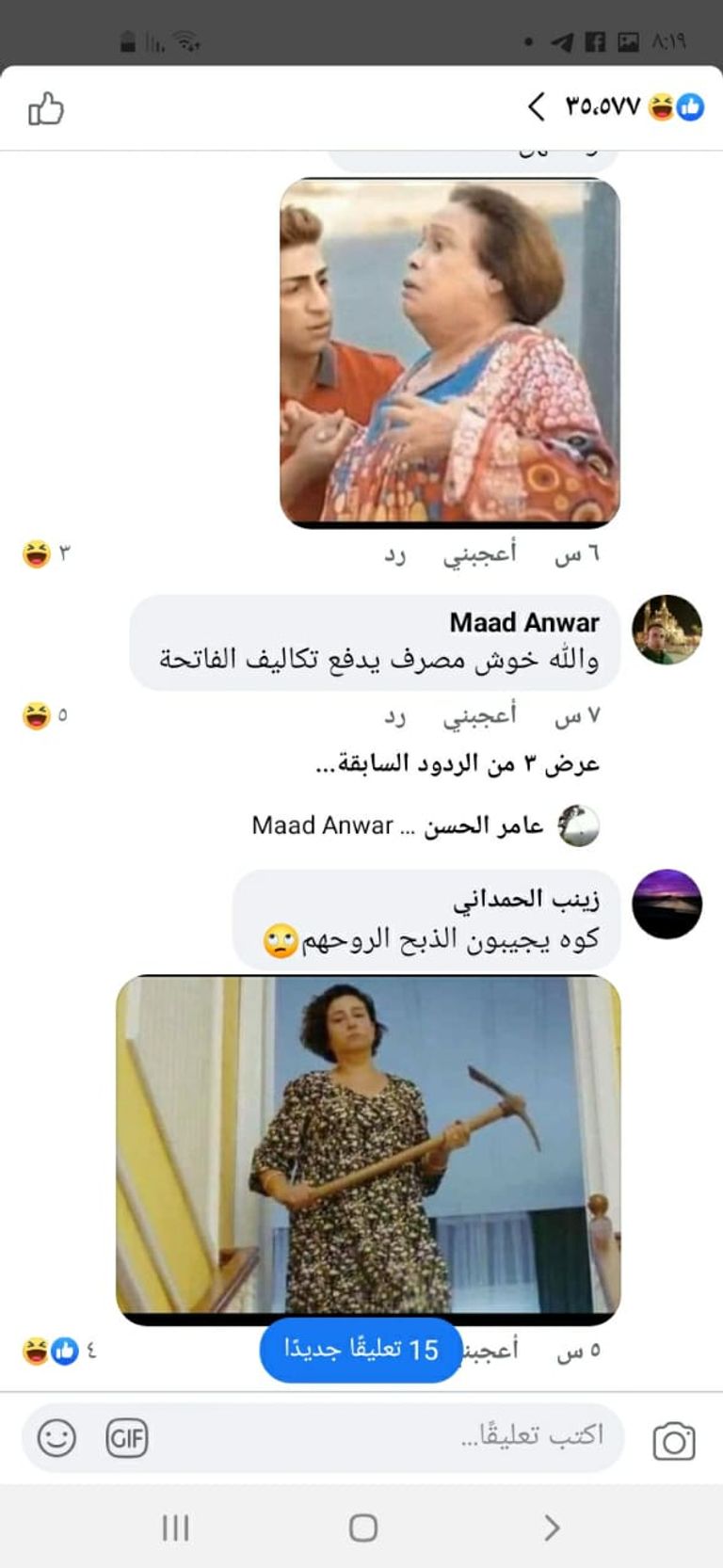 Al-Rasheed Bank said in a statement that it was decided to grant a marriage advance to an employee who is married for the second time, provided that he has not benefited from a marriage advance and his first wife.
As a result of that announcement, social networking sites witnessed a wave of comments and a crowd to clarify positions on what happened, less than an hour after the announcement of the advance.
Iman Muhammed, through a comment on her Facebook page, threatened men with "hot water", and increased that by including her position with a picture of a "sharp knife".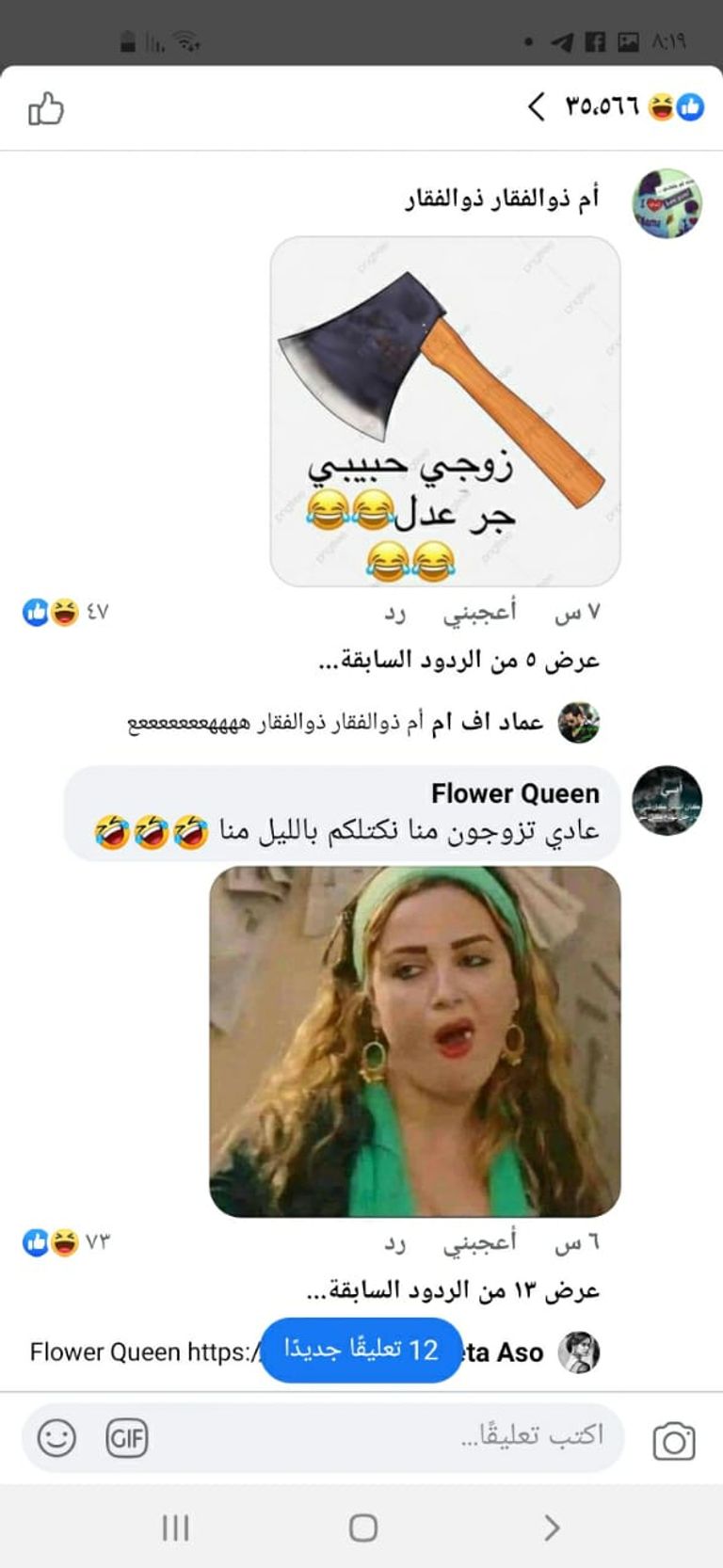 And another women's comment, invoked the supplication to the bank, asking its companion from God to take revenge on the bank and those who took this action, commenting by saying: "My husband has no second wife and he loses control over him, so what happens if he marries another."
While married women were the biggest losers than the "advance", single girls and women welcomed this procedure, and they justified that by saying that "spinsterhood in Iraq has reached frightening numbers that require men to marry more than one woman."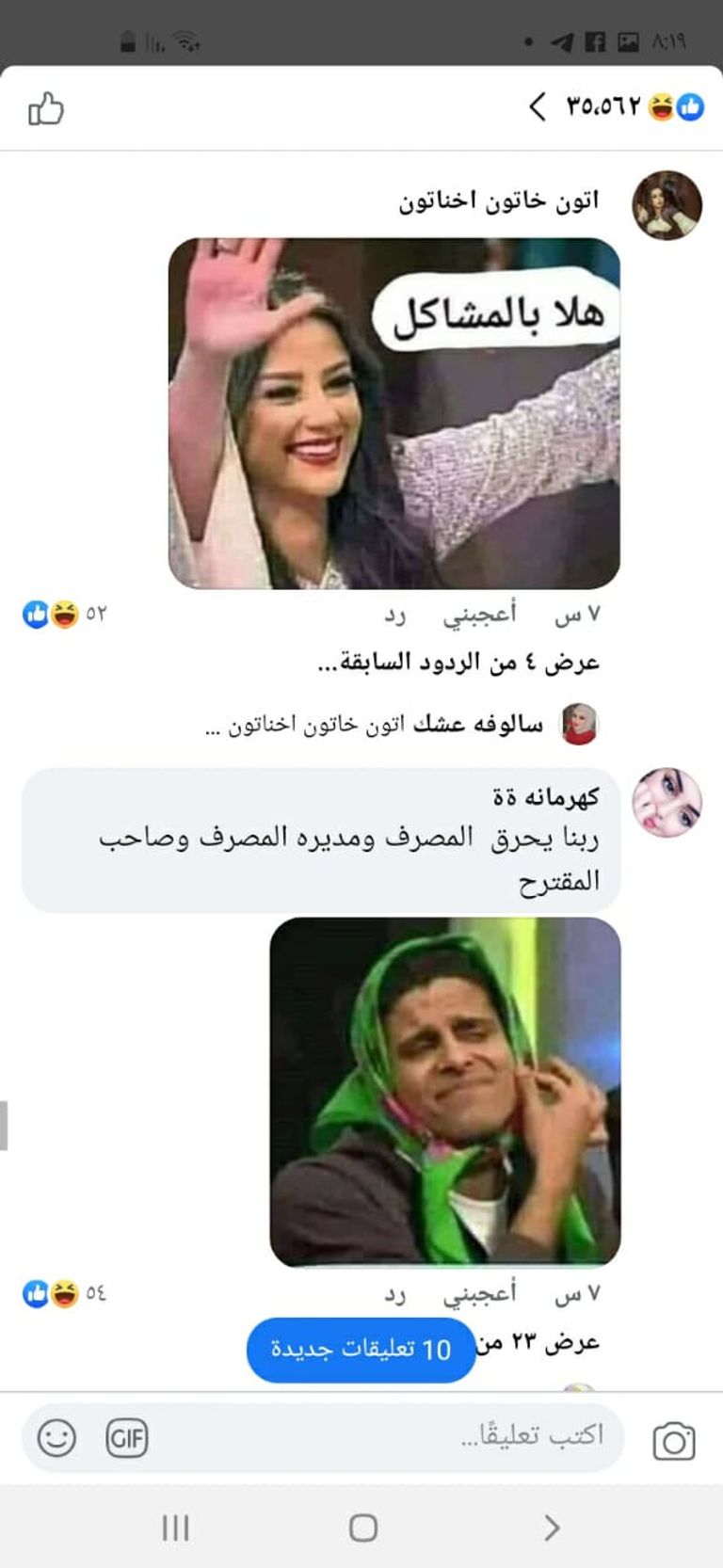 In a post, Umm Jumana expressed her surprise at the advances being proposed for the second marriage at a time when the country suffers high rates of unemployment among young people, stressing: "It was necessary to think about finding solutions for these and providing job opportunities instead of destroying families and encouraging that."
And the criticism withdrew until the government reached, when "The Rose of Baghdad" commented on that by saying: "The state does not have to provide salaries for employees and releases marriage advances for married couples."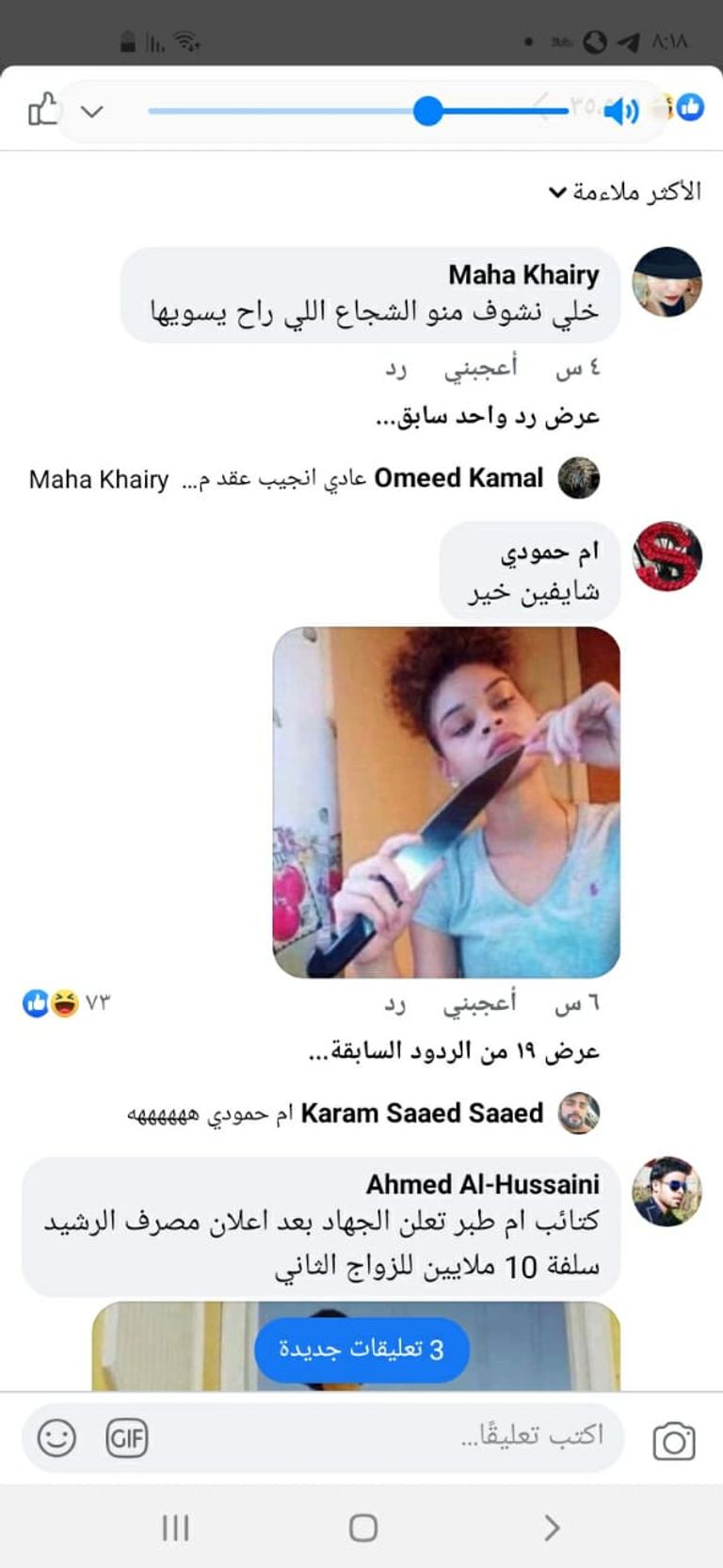 The men were, although some of them expressed reservations, but the signs of revenge for the wives were clear in a number of comments, the contents of which converged under the heading of "two, three and one quarters".
And Muhammad went to more than that, when he said sarcastically via tweet: "If I marry 3, will I get 3 ancestors?"
The matter did not stop at the borders of electronic platforms, but reactions reached political and government forces. Hanan Al-Fatlawi, head of the Irada Movement, said in an angry tweet: "Women are not a commodity for display or sale."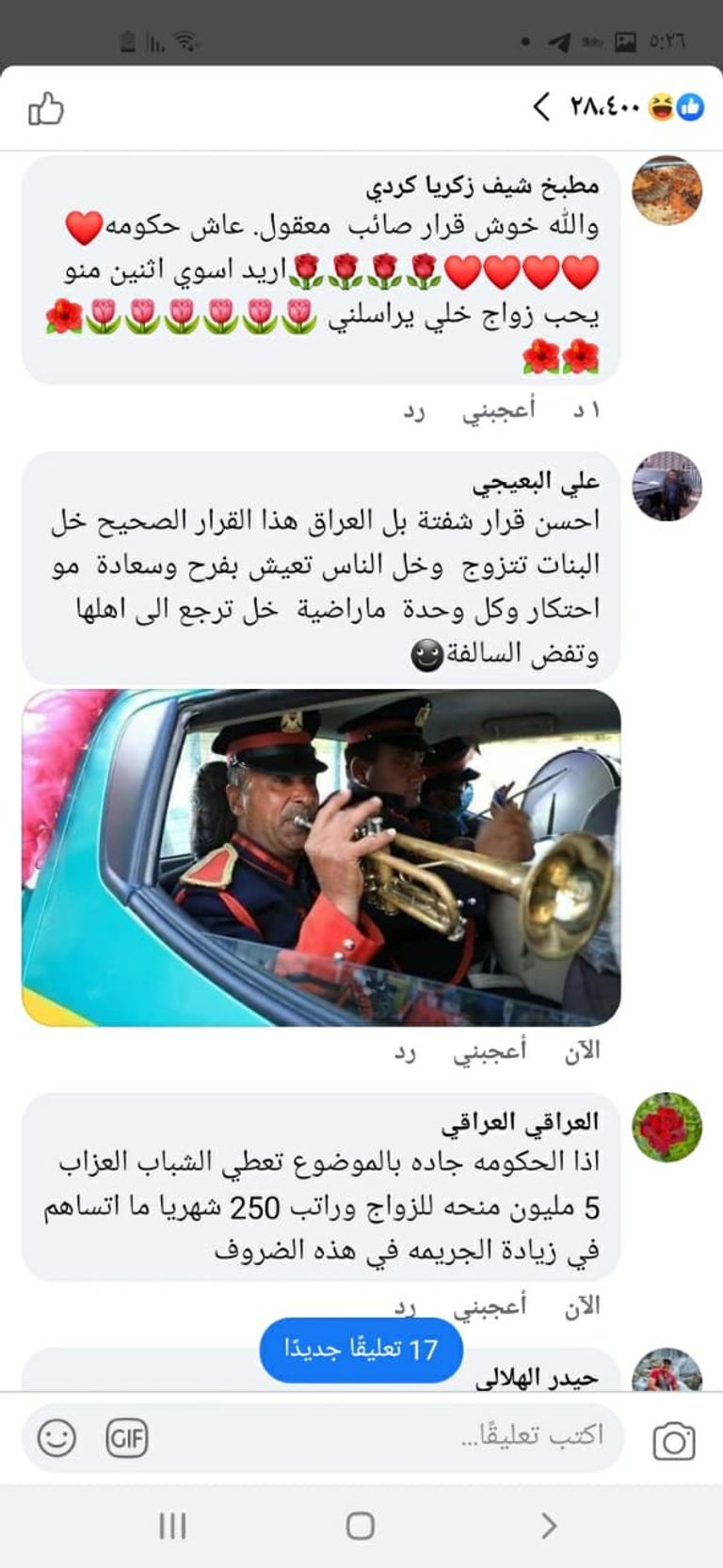 While the married women lamented their fortune on the impact of the "second wife," Rasheed Bank was quick to dispel the confusion and end the controversy hours after the advance was announced.
The bank stated, in a statement, that "the board of directors agreed to add an amendment to the instructions for the implementation of the decision at a later time, including the inclusion of those wishing to marry for the second time with the above advance and for special circumstances (death, divorce or other circumstance), provided that he did not benefit from this advance previously.
https://al-ain.com/article/women-iraqi-bank-second-marriage
#Totalbullshit
#Iraq
ERBIL, Kurdistan Region —Iraq's Rasheed Bank has decided to loan 10 million dinars ($8,400) to any male state employee wishing to take a second wife. 
"Due to an abundance of requests from people for loans to marry a second wife, Rasheed Bank decided to loan 10,000,000 dinars to any employee wanting to marry a second wife," the bank's spokeswoman Amal al-Shuwaili told Rudaw on Wednesday.
Rasheed Bank is one of Iraq's largest state-owned banks, with more than 138 branches across the country.
To be eligible for a loan, the applicant and his first wife should not have previously received any similar benefits from the government.
"The applicant should be a permanent state employee with no less than two years of service," Shuwali said, adding that the applicant should have a guarantor who must also be a state employee.
"Everyone can benefit from this amount of money, regardless of their location," she said, adding that the loan must be repaid within five years. 
Polygamy is allowed under Iraqi law. In Kurdistan, there are strict sets of conditions for a man wishing to marry a second wife.
In 2008, the Kurdistan Region parliament amended the Personal Status Law of 1959, making it obligatory for a husband to obtain the consent of the first wife before marrying a second. The Iraqi parliament has not passed a similar amendment.
Under current laws in the Kurdistan Region,  in order for a man to be able to legally marry a second wife, his first wife must give her consent before a judge and he must provide evidence that his first wife is infertile or has lost the ability to engage in sexual activity. 
He must also demonstrate that he can financially support more than one wife and sign a paper promising he will be fair and just with both women
. 
Polygamy, illegal in most countries, is common in many Muslim countries. In 2019, the leading imam of Egypt's top Islamic establishment, al-Azhar, said men who want polygamous marriages "must obey conditions of fairness."
"If there is no fairness it is forbidden to have multiple wives," Sheikh Ahmed al-Tayeb said.
https://www.rudaw.net/english/middleeast/iraq/211020201
#BYEFELECIA
The decision sparked criticism and controversy in Iraq
The Iraqi Rasheed Bank's decision to grant a marriage loan to married employees "for the second time" has sparked a lot of controversy in Iraqi circles, especially since the country is going through a stifling financial crisis that has led to repeated delays in paying government employees' salaries.
The bank offered to grant an advance (loan) of 10 million dinars (about 7 thousand dollars) to an employee who is married for the second time of both sexes, provided that he has not benefited from a previous marriage advance.
The bank's announcement faced many objections from activists and political figures.
Although the bank said that "both sexes" are covered by the loan, feminist activist Dina al-Saadi described the ad as "insulting to women."
Al-Saadi said, "Encouraging marriage by granting applicants loans is something that degrades the dignity of the woman whose marriage is supposed to be out of desire and complete conviction and not to obtain material temptations."
Iraq is currently going through a major financial crisis that has delayed paying employees' salaries for the current month of September for more than 20 days over time.
Activist Ali Hamid said, "Encouraging marriage and building families through disbursement of money cannot be a wise thing in times of economic crises."
The bank tried to clarify its decision after the great controversy that arose because of it, a second statement in which it said that granting the advance is conditional on the request being after the "divorce or death" of one of the spouses.
This may mean that those wishing to marry a second, while they are still continuing to marry, may not be eligible for the loan.
Economic expert Ali Al-Marsoumi says to Al-Hurra that the policy of encouraging borrowing from banks and in local currency is a well-known policy in times of material crises in order to "combat inflation" and increase state imports.
According to Al-Marsoumi, the decision is "economically justified."
https://www.alhurra.com/iraq/2020/10/21/%D9%85%D8%B5%D8%B1%D9%81-%D8%B9%D8%B1%D8%A7%D9%82%D9%8A-%D9%8A%D8%B9%D8%B1%D8%B6-%D9%82%D8%B1%D8%B6%D8%A7-%D9%84%D9%84%D8%B2%D9%88%D8%A7%D8%AC-%D8%A7%D9%84%D8%AB%D8%A7%D9%86%D9%8A-%D9%88%D9%8A%D8%B3%D8%A8%D8%A8-%D8%AC%D8%AF%D9%84%D8%A7
احسها بتصير زوجة ثانيه :slight_smile: https://t.co/T6zoirkQJ0

— FA :notes::butterfly: (@Alfardan31Fa) October 20, 2020
This was the Iraqis women's response to a second wife!!! Watch the little girls face next to the Birthday girl!! 
---
Permissions in this forum:
You
cannot
reply to topics in this forum