Transparency of economic decisions
08/27/2020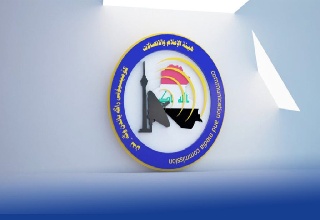 Transparency is one of the modern topics in management, and a lot of discussion has taken place around it and important proposals were presented whose main aim is to strengthen the relationship between institutions and the public, especially with the increase in social awareness and the spread of modern means of communication, which shortened the time and news distance, but the conviction in this concept remained subject to taking and responding differently The conviction of the official to implement it in his institution, although some institutions have included the principle of transparency in them within laws and legislations, but the extent of compliance with them and the rate of their application remain subject to other determinants, foremost among which are political and media pressures and the extent of acceptance of the performance of that institution.
Transparency may sometimes have negative repercussions if it is not well understood or the public's culture is less than necessary to deal with the information presented, especially on the economic side, and in this context it should be noted that the central banks in the world were (and still are) Some of them) do not believe in the principle of transparency for reasons related to the nature of their work and the importance of confidentiality sometimes regarding some information related to banking institutions and individuals, the publication of which may cause some kind of harm to the bodies whose data are announced, and this rule of reservation and confidentiality has withdrawn to all decisions and procedures of monetary policy, and it may be said (Alan Greenspan) Former Federal Reserve Chairman (If I am so clear in my speech, you probably misunderstood what I said) a perfect example of this approach.
On the other hand, some institutions have realized that transparency can play a positive role in implementing decisions and that the requirements for change have come, and this is what Mario Draghi, who headed the European Central Bank until the end of last year, said in one of his statements: 
(We will do all) What we can to save the euro) announcing by this the directions of its monetary policy, and this confirms a new approach in the management of central banks by adopting the principle of transparency and rapprochement with the public, but we must not forget the environment in which these banks operate and which qualify them to adopt this approach, and in return, the approach may not succeed The same in developing countries as a result of the difference in the work environment in them from those in developed countries, and therefore transparency does not necessarily succeed in them, but as it is said that what is not perceived as all does not leave a great deal. 
VIP NewsHound





Posts

: 18396

---

Join date

: 2018-11-04



---
Permissions in this forum:
You
cannot
reply to topics in this forum