Representative farming: the death of fish is a criminal process that must be expedited
09/08/2020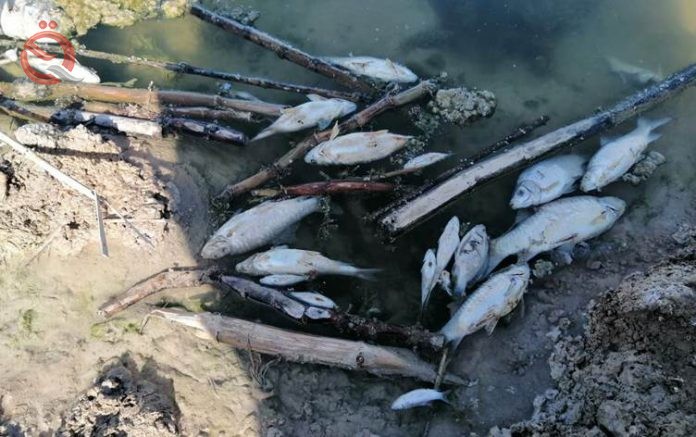 Economy News - Baghdad
On Sunday, the Parliamentary Committee on Agriculture, Water and Marshlands called on the government and its relevant agencies to quickly uncover the saboteurs of the national agricultural and animal product, returning the fish death incident in Diwaniyah as a "criminal operation."

The head of the committee, Salam Al-Shammari, said in a statement that "Al-Iktissad News" received a copy of, that "the lack of speed in government procedures for the operations of burning farms and the death of fish and the flooding of the local market with imported products full of similar locally raises many signs of question and surprise."

Al-Shammari added, "The latest criminal operations are the death of hundreds of tons of fish without the government and those before it disclosing to us during the similar operations that took place last year who were involved in it." 

He stressed that "the continuation of subversive operations without deterrence will strike the national product and self-sufficiency of products and crops, with which we have reached full self-sufficiency in the service of internal and external goals and agendas that do not want Iraq to stand on its feet and rely on its local production."
VIP NewsHound





Posts

: 18368

---

Join date

: 2018-11-04



Agriculture asks for money to pay farmers' dues before the winter plan is approved
09/08/2020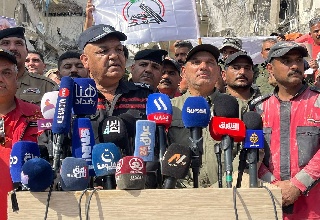 On Sunday, the Ministry of Agriculture asked the Ministry of Finance to release farmers 'and farmers' dues before approving the winter plan.
"The ministry was able to rehabilitate some operating projects and complete the stalled projects through the existing support sums, especially after the delay in approving the budget for this year," said the ministry's spokesman, Hamid Al-Nayef, in a statement reported by the official news agency. "This mechanism does not contribute to advancing agricultural development."
He added that "the agricultural sector needs money continuously, in addition to farmers' dues, except for those owed by the Ministry of Agriculture from the seeds of higher ranks or that the Ministry of Trade owes by receiving the grain from farmers."
Al-Nayef called on "the Ministry of Finance to facilitate the process of launching farmers 'and farmers' dues before approving the winter plan in preparation for the next season, as well as fulfilling their other financial obligations."
 He explained that "there are great efforts made by the Ministry of Agriculture to secure amounts for the purchase of fertilizers for the next agricultural season, as well as veterinary pesticides and vaccines for this year, indicating that" the ministry was able to reach self-sufficiency in wheat, barley and seeds of higher ranks.
He pointed out that "the quantities produced of wheat for this year of grains and seeds reached five million four hundred thousand tons in addition to that the ministry provided, with the efforts of the farmers, 28 agricultural products and prevented them from importing. Also 750 tons of potatoes, eggplant and tomatoes were exported abroad by the private sector." .
VIP NewsHound





Posts

: 18368

---

Join date

: 2018-11-04



---
Permissions in this forum:
You
cannot
reply to topics in this forum