[size=36][rtl]Parliamentary and political support for Al-Kazimi's reform steps[/rtl][/size]
Monday, June 29, 2020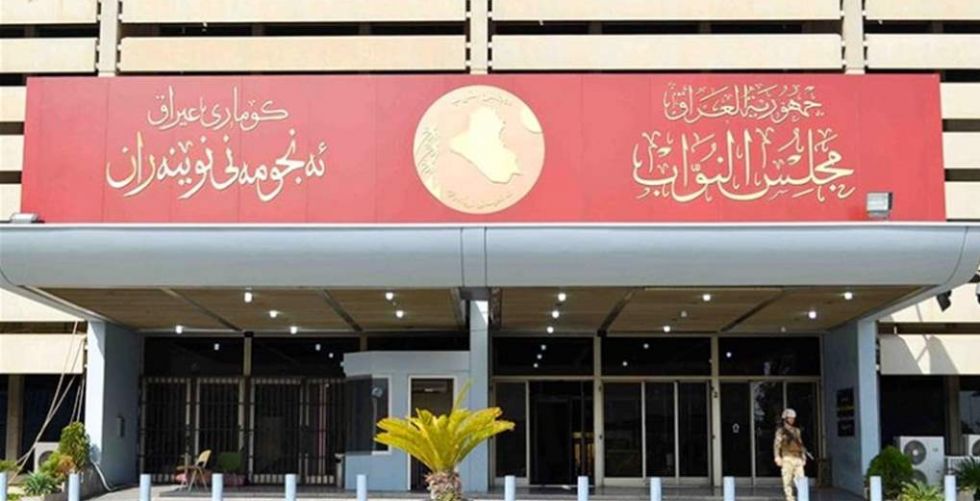 Baghdad / Shaima Rashid and Mohand Abdul Wahab
 

Politicians believe that the reforms that Prime Minister Mustafa Al-Kazemi intends to carry out are important, especially in the health and economic aspects, calling for the implementation of the reform paper called by Al-Kazemi and the adoption of new mechanisms to change important positions in the country, and this comes at a time; In it, a source close to the Prime Minister revealed that the latter would launch new reform strikes within the next few days.


 
The source said in a press statement: "The Prime Minister will launch new reform strikes during the next few days, taking advantage of his non-partisan and non-binding powers, and that Al-Kazemi held a mini-meeting with a number of leaders close to him and informed them that he would not give in or surrender to the will of the parties."
Member of Parliament Ali Saadoun Al-Lami told Al-Sabah: "If the Prime Minister wants to change the names of the top positions; He must come up with a new mechanism that differs from the previous mechanism in which these names came to these positions, and he must choose professional personalities from the institution itself and be familiar with it, and it must be honest and efficient personalities, and he must stay away from pressure from the parties that try to install certain names to manage these positions Noting that «the reason for the failure of most institutions is the personalities that parties bring and imposes on me 
He added, "After choosing the personalities, Al-Kazemi should send them to Parliament so that the positions will not remain by proxy and lacking authority, and therefore you will not be able to implement what is in the interest of the institution." He pointed out that "the Prime Minister cannot change 6000 job degrees at the same time. Important positions can be replaced and Parliament can hold a session to vote on it even if the session is electronic.
In turn, among the members of the House of Representatives, Riyad Al-Masoudi, that "the change in the special grades is a true corrective path and we encourage the Prime Minister, but we do not want to bring people close to him or through the parties; Rather, professional personalities according to criteria 
Al-Masoudi told Al-Sabah: "The person responsible for appointing special grades is the cabinet, and the role of the parliament is to certify whether or not it is, but for everyone to know that private grades are acquired by parties, so 90 percent of them are not under the authority of the prime minister, and that The Prime Minister previously stated that he will make changes in the special grades that may be faced with rejection by the parties, stressing "the need to separate party and institutional work."
To that, Member of Parliament Melhan Al-Mutwar called on the Prime Minister to implement his program that came with it, and the legislative authority will be with him on his path.
Al-Mukawtar told Al-Sabah: "The names that are raised in changing some important positions are still just media talk, and if they are correct, they must be in agreement with the blocs and their chiefs, and Al-Kazemi has the right to bring whoever he sees." 
Independent MP Asaad Al-Murshidi told Al-Sabah: "The Council expects the Prime Minister to present the reform paper, and because the situation in the country is critical, the Prime Minister must take bold steps, including controlling border crossings and searching for alternative oil resources."
He added, "The prime minister's total steps begin with relying on the domestic product, protecting it and imposing taxes on imported goods."
And he stated that "political reform begins with eliminating corruption, because without this step there will be no value for economic reforms. Corruption is the basis for the country's retreat", indicating that "corruption has spread more during the caretaker government, and therefore political reform plans must begin to parallel economic reform." 
He pointed out that "the Prime Minister's reform steps are positive, and independent representatives in the House of Representatives are supportive of these steps, and in all reformist directions in the administrative and oversight apparatus."
For his part, Salim Hamzah, a member of the Kurdistan Islamic Group, said in his interview with Al-Sabah that "the House of Representatives blesses the Prime Minister's reform efforts that contribute to eliminating corruption."
He pointed out that "the reforms are of two types, political and economic, and they are going in one direction parallel, because economic reforms will not succeed if they do not have political reforms that support them in decisions and legislations." These are steps that the Iraqi street is waiting for as it restores the state's prestige. "
In an interview with "Al-Sabah", independent MP Muhammad Shia'a Al-Sudani believes that "in light of the challenges facing the country, the government has a number of urgent measures to enhance the oil balance, which enables the government to fulfill its obligations, especially employees, retirees, social welfare, treatment of the ration card and the benefits of the crisis cell in Related to facing a virus 
He noted «not to raise the price of oil derivatives and extracted crude oil, which is given to distribution companies and refineries ending in oil derivatives, which provides large amounts of money that were going to the Ministry of Oil, whether in the form of distributing profits to employees or undertaking projects of social benefit, and under the current financial conditions must To invest this money, which amounts to 8 trillion dinars, in the event of controlling oil revenues by setting 10 percent of the costs of extraction and 8 dollars for liquidation and within 5 percent of the distribution with giving incentives, there are 8 trillion dinars that can be saved from the income of oil derivatives without To raise the price of petroleum products to the citizen, which are available revenues that were not directed to the citizen and can provide quick revenues, in addition to reducing the salaries of the three presidencies from ministers and representatives and special grades and stopping the disbursement of allocations granted outside the laws, and these are all reduced 
VIP NewsHound





Posts

: 18367

---

Join date

: 2018-11-04



---
Permissions in this forum:
You
cannot
reply to topics in this forum