[size=55]IRAQ FINANCE EXPO[/size]
[size=36]22, 23, 24 JUNE 2020[/size]
Officially Co-Hosted with the Central Bank of Iraq, IFEX showcases all the outstanding opportunities and latest technology in the country.
[size=30]VIEW AGENDA[/size]
 [size=30]DOWNLOAD PROSPECTUS[/size]
[size=50]PARTNERS[/size]
Following the outstanding success of both the Iraq Banking and Investment Summit, and Iraq: A Leap Forward, we are delighted to announce IFEX: IRAQ Finance Expo, the premier online conference and exhibition for Iraq's financial future. Officially co-hosted with the Central Bank of Iraq and the Government of Iraq, IFEX is the only digital conference of its kind tackling the critical challenges affecting Iraq's finances.
The current global lockdown and depleted oil price has left Iraq in a vulnerable position. With high levels of unemployment, oil dependency and dilapidated public infrastructure, Iraq is in need for financial change. International donors and development finance institutions are ready to support the country in its current crisis. IFEX will tackle the key challenges ahead that lie in Iraq and the subsequent opportunities that arise in the country. IFEX will discuss a range of subjects from the future investment landscape in Iraq to financial & digital technologies that will drive the local economy.
Not only will large financing projects be under the spotlight, but the fastest growing industries from mobile banking to e-commerce will be discussed through our unique online conference. Join us for an unrivalled online 3-day VIP conference programme and learn about the outstanding opportunities within Iraq's financial services.
[size=50]SPEAKERS[/size]






[center]H.E DR ALI AL ALLAQ




Governor
Central Bank of Iraq


 




DR WALEED EIDY

Deputy Governor
Central Bank of Iraq


 




WADEE AL-HANDAL

President
Iraqi Private Banks League


 




AHMED TABAQCHALI

CIO Iraq Fund
Asia Frontier Capital


 




DR JAAFAR SADIQ ALLAWI


Minister of Health and the Environment




[size=50]WHY ATTEND?[/size]



High-quality networking
 

Iraq's only financial services gathering
 

Discuss how your product can service the Iraqi market


[size=50]PREVIOUS SPONSORS AND EXHIBITORS[/size]

[size=36]The future of Iraq's banking and financial service industries. Meet the following industries and exhibit your ground-breaking product![/size]



1. BANKING:Payments, Digital Banks, Money Transfers, Mobile Wallets, Remittances, Retail, Investment, Automation




2. FINTECH:Credit & Lending, Payments, Security, Authorisation, Money Transfers, Insurance, Microbanking, Cloud, P2P Lending




3. E-COMMERCE:Commerce, Home Delivery, Grocery, Retail, POS Systems




4. INNOVATION:Accelerator, Entrepreneurship, AI, Startups




[size=30]GET INVOLVED[/size]
[/center]
https://ifexiraq.com/

claud39

VIP NewsHound





Posts

: 18425

---

Join date

: 2018-11-04



[size=36]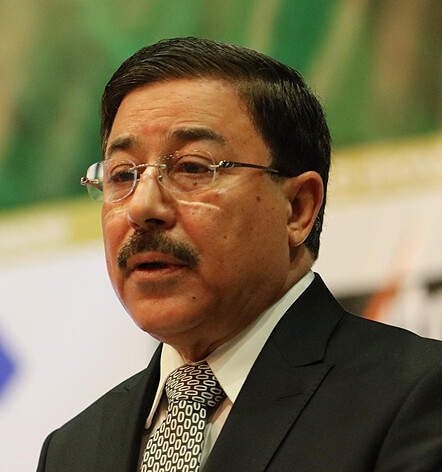 [/size]


1. BANKING:Payments, Digital Banks, Money Transfers, Mobile Wallets, Remittances, Retail, Investment, Automation



2. FINTECH:Credit & Lending, Payments, Security, Authorisation, Money Transfers, Insurance, Microbanking, Cloud, P2P Lending





3. E-COMMERCE:Commerce, Home Delivery, Grocery, Retail, POS Systems





4. INNOVATION:Accelerator, Entrepreneurship, AI, Startups




[size=30]GET INVOLVED[/size]
https://ifexiraq.com/

claud39

VIP NewsHound





Posts

: 18425

---

Join date

: 2018-11-04



---
Permissions in this forum:
You
cannot
reply to topics in this forum